How to Withdraw Money From Dogecoin Wallet?
Dogecoin is a separate currency just like Bitcoin and Ethereum. One can not directly withdraw money from Dogecoin Wallet. However, it can be withdrawn using different platforms that link with Dogecoin Wallet. First, you will need to create your own Dogecoin Wallet on the official website. After that, an account on FaucetPay is necessary to convert Dogecoins to Bitcoins for them to be transferred to Coinbase Account. From Coinbase, you can easily link it to your CashMaal Account for an easy withdrawal through EasyPaisa, JazzCash, and Bank Transfer.
This article is divided into two sections:
How to Make Dogecoin Wallet?
How to Withdraw Money from CashMaal?
Follow the step-wise guide to withdraw money from Dogecoin Wallet.
How to Make Dogecoin Wallet?
The wallet for Dogecoin is not available on the Coinbase platform. You can access Dogecoin Wallet by creating an account on their official website. To create your account on the Dogechain official website, follow the simple steps below.
1. Go to the official website of "Dogechain". The link is attached here for your ease.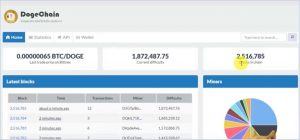 2. Select "Wallet", a new interface will appear just like this: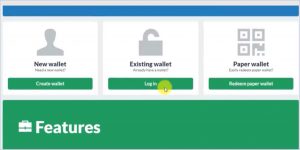 Select "Create Wallet" if you are a new user, otherwise select "Login" to continue to the platform.
3. This will take you to the "Dashboard" of your Dogecoin Wallet. You will see a summary of all the activities on this platform as well as your link address.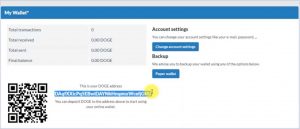 4. Make an account on another platform, "FaucetPay". The link is attached here for your ease. FaucetPay is a micro wallet provider where you receive micropayments from other sites without any extra fees.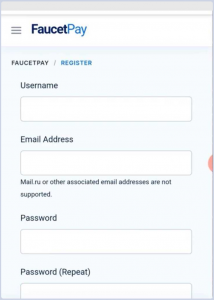 5. Login to your FaucetPay account. A "Dashboard" will appear from where you can see all the currencies like Bitcoin, Ethereum, Dogecoin, etc.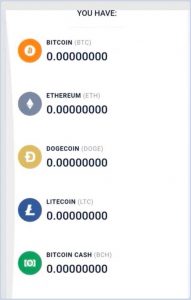 6. Choose "Bitcoin", a valid address will appear. Copy the linked address of Bitcoin from Coinbase Account and come back to the FaucetPay account. Select "Linked address" from Dashboard and paste the address in the relevant field. Select "Link", your account will be linked to the Coinbase account.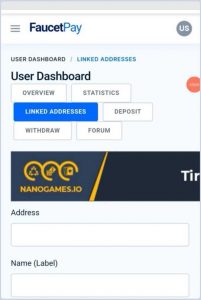 7. Select "Deposit" from the Dashboard, you will see different link addresses for different currencies.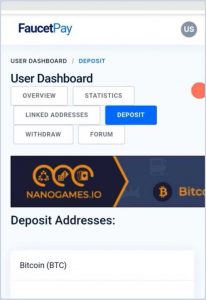 Copy the link address of "Dogecoin".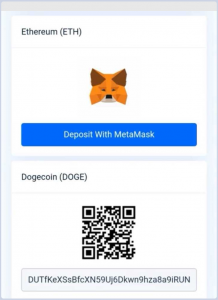 8. Open "Dogechain Wallet". Go to "Menu" and select "Send". Fill out the form as shown below to send money. Paste the link address in the "Destination" field, enter the amount, and select "Send".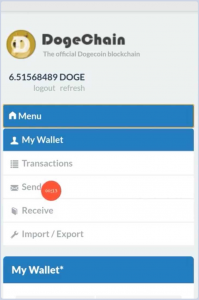 9. You will be able to see the balance in your FaucetPay Account under Dogecoins.
10. The next step is to convert Dogecoins into Bitcoins. Go on three lines on the top left corner and select "Trade". Under the Trade, choose "Coin Swap (Exchange)".
11. On the next interface, fill out the form with precision. Convert from Dogecoin to Bitcoin. Enter the amount and make exchange. On the Dashboard screen, the Dogecoin balance will shift to Bitcoin balance.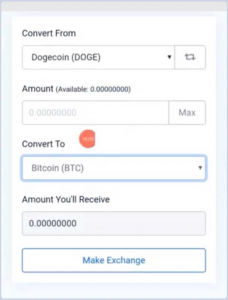 12. On the Dashboard, select "Withdraw". There is an option for normal withdrawal (takes 4 hours) and priority withdrawal (5 minutes). Paste the link address of Coinbase account in the relevant field and enter amount to place the action.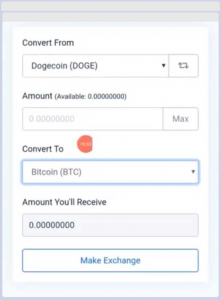 13. The balance will shift to your Coinbase account for you to easily withdraw the amount.
In the next section, learn how to withdraw money from Coinbase through easy-to-follow steps.
How to Withdraw Money from Dogecoin via CashMaal?
You can not directly withdraw an amount from Coinbase, therefore, we will use a platform named CashMaal that allows users to transfer the balance from their Coinbase Account to CashMaal Account with greater ease. From CashMaal, users can directly withdraw amounts through JazzCash, Easypaisa, and Bank Transfer.
CashMaal is a Pakistani website that allows easy withdrawal within minutes. Creating an account on CashMaal is totally free. It is a trustworthy and safe to use platform. Follow the steps below for an easy withdrawal.
1. Login to your Coinbase Account. You can see different wallets for different currencies and the available balance for each.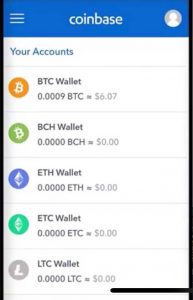 2. Sign up for free on CashMall and log in to the account.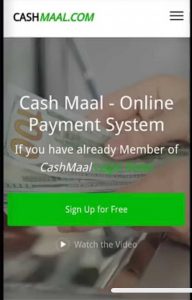 3. On the Dashboard, you can see the summary of available balance, total credit, total debit, and total withdraw.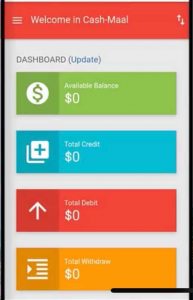 4. Now you will need to deposit the amount from Coinbase to CashMaal for withdrawal. For that purpose, select the three lines on the top left corner of the website and select "Manage Funds". After that, select "Deposit".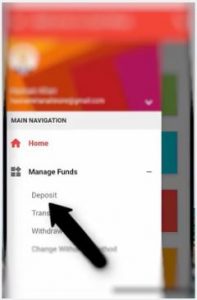 5. A new interface will appear where you need to "Enter the Deposit Amount". This is your desired amount that you want to be transferred from Coinbase to CashMaal. Select "Next".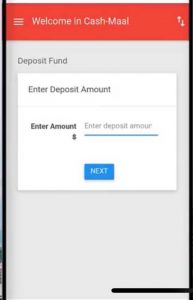 6. On the next interface, you will see the option of "Bitcoin". This allows you to transfer Bitcoins from your Coinbase Account.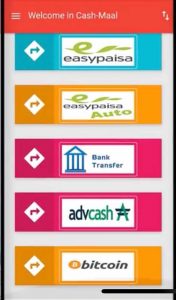 7. This interface will show you the Bitcoins available as well as the link address.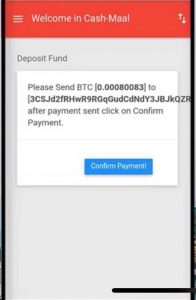 Copy this link address and go to the Coinbase Account.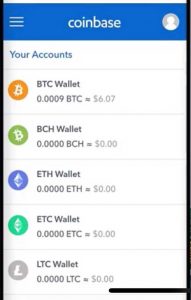 In "BTC Wallet", select "Send".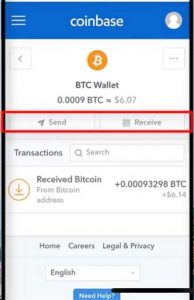 Paste the link address in the available space and enter the amount. After this, you will be able to see Bitcoins in USD. Select "Continue".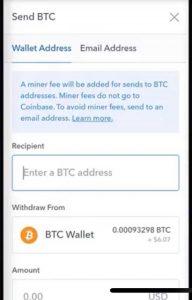 8. You will receive a verification code that needs to be entered to confirm the transfer.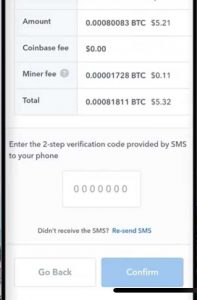 9. After confirming, your transaction will be on its way. You can also view the complete details of the transfer. This transfer will take a few minutes.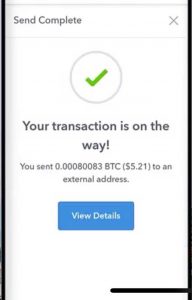 10. Go to your CashMaal account and select "Confirm Payment". You will receive success notification on your screen.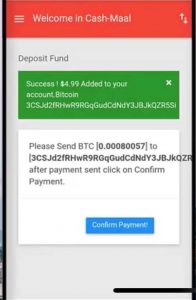 11. Go to the Dashboard again to confirm the payment received in "Available Balance".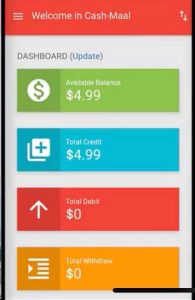 12. Go to "Manage Funds" and select "Change Withdraw Method".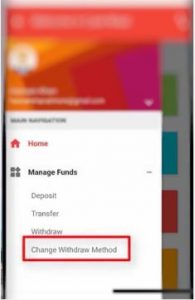 13. Select your withdrawal methods such as JazzCash, Easypaisa, and Bank Transfer.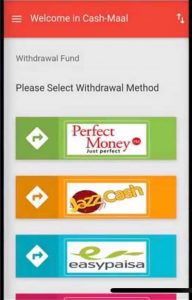 14. Choose the desired withdrawal method and enter the inquired details to continue to withdraw.
This way you will be able to withdraw money from CashMaal.
To Conclude
We have tried to explain How to Withdraw Money From Dogecoin Wallet in helpful and easy-to-understand steps. Try these steps out to withdraw money now and get spending.