Freelancers along with many companies rely on payments from foreign clients. With the closure of PayPal in Pakistan, multiple individuals and enterprises faced delays in payments and problems in their transactions.
The latest PayPal service Xoom is like a breath of fresh air. Xoom is a digital money transfer company that enables you to transfer money to around 70 countries of the World, including Pakistan. The services offered by Xoom include the following:
Transfer money to a bank account or mobile wallet
Transfer money as cash for pick up or home delivery
Pay utility bills around the world.
Reload any pre-paid mobile phone around the world.
How to Withdraw Money from PayPal through Xoom?
Xoom has partnered with multiple banks Worldwide. In Pakistan, it has collaborated with nearly 24 partner banks enabling instant bank deposit and cash pickup in over 7444 of the bank branches. Here we explain the process of withdrawing money from PayPal through Xoom, in Pakistan. The banks in collaboration include:
MCB
Allied Bank
Bank Alfalah
NBP
HBL
UBL, etc.
In order to receive the cash, you need an identification card and a valid Xoom transaction number.
1. Xoom Homepage
Upon opening the Xoom Pakistan homepage you will see a simple interface. It shows two dialog boxes for noting the amount of money to be sent and its conversion to PKR. However, first, your client needs to register to Xoom in order to use this service.
The client/sender needs to have a PayPal account in order to register to Zoom. They can then use the Xoom service to transfer money worldwide. The receiver, however, does not require a PayPal account to receive money.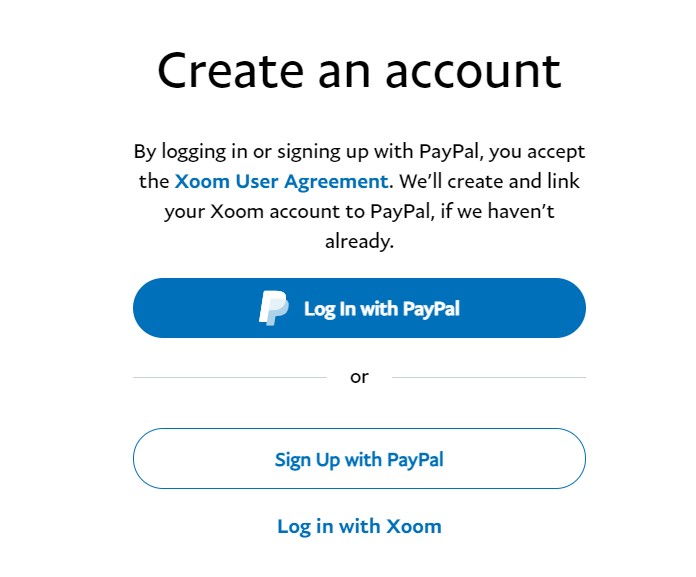 2. Request Payment
Payments can be made by residents of the U.S.A., Canada, the U.K., and European countries. The easiest way to request payments from foreign clients is through Xoom. Send them an email request for your payment, Xoom will then generate a 'Money Request' with the email ID of that person. This shall enable you to receive the money either as cash or have it deposited into your bank account.
It is imperative that the sender has a registered Xoom account.
3. Money Transfer Fee
Xoom charges a minimum of $4.99 for all transfers less than $1000. The fee can change based on currency rates and the total amount being sent.
4. Cash Withdrawl
Sending and receiving cash in Pakistan through Xoom is a convenient and easy 4 step process:
Step 1: Enter the amount to be sent on the Xoom website.
Step 2: Provide the receiver's name, street address, and cellphone number.
Step 3: Select a location for cash pickup, such as Bank Alfalah, UBL, MCB, and Allied Bank, etc.
Step 4: Make your payment using Paypal, bank account, credit card, or debit card
5. Bank Deposit
Receiving money as a Bank deposit through Xoom involves the following steps:
Step 1: Enter the required deposit amount on the Xoom website.
Step 2: Choose a bank in Pakistan, including Bank Alfalah, UBL, MCB, Allied Bank.
Step 3: Enter the receiver's account information on Xoom's encrypted page.
Step 4: Make payment with PayPal, bank account, credit card, or debit card.
6. Top-Up Mobile Phones
Xoom can even be used to reload and top up mobile phones in Pakistan from anywhere in the world! The top-up is done instantly and all major cell phone companies including Mobilink, Telenor, Ufone, Warid, and Zong are included in this service. It is a simple 4 step process and all you need is their cellphone number.
Step1: Enter a phone number to top-up.
Step 2: Pick an amount to be sent for a top-up.
Step 3: Make your payment through Xoom
Step 4: The recipient in Pakistan gets a confirmation message of the top-up.
7. Pay Utility Bills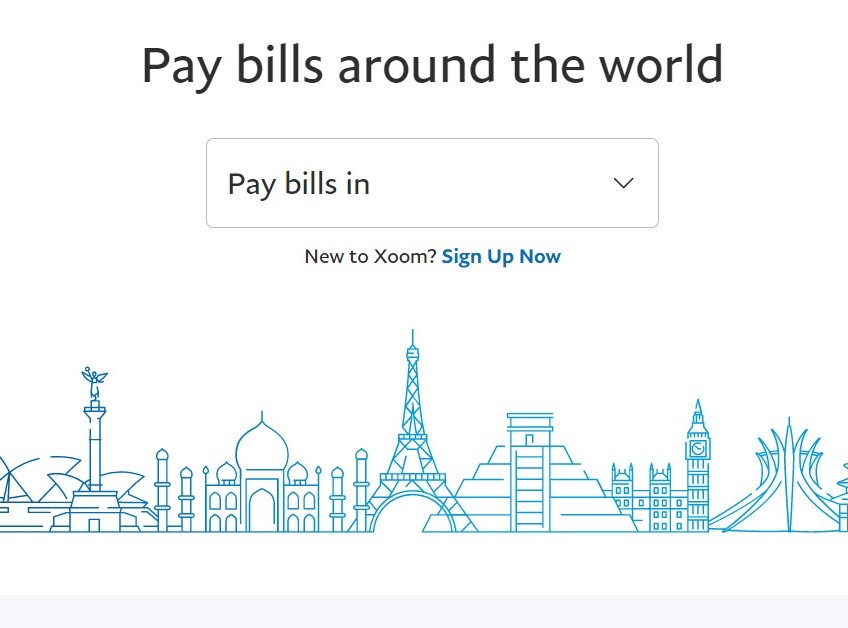 Xoom also offers a bill payment facility. However, it is currently not available in Pakistan. The facility operates by the following procedure:
Step1: Login to your Xoom account
Step 2: Select the type of bill to be paid and the billing company.
Step 3: Enter Utility account number and payment information
Step 4: Pay instantly for a low transaction fee.
8. Transaction Time
The best thing about Xoom is that you don't have to wait for days and weeks to receive your amount. In the case of cash, pickup money is available within minutes at various locations around the country, while in the case of bank deposit the money will arrive that very day to any rupee account in HBL, MCB, or Bank Alfalah from Mon-Fri until 4:30 pm.
9. Transaction Frequency
Up to 10 money transfer requests can be made in a month. The limit of 2999 USD can be sent from the United States within 24 hours. There are separate limits for transactions from different countries and details can be found on the Xoom website.
10. Security
Xoom is a product of PayPal that has over 250 million customers around the globe. Being a market leader in online payments, the reliability of PayPal plays a big part in being able to trust Xoom with our transactions. Xoom uses 128-bit data security encryption and security codes to keep your data and money secure.
Conclusion:
Xoom has now provided International clients and Pakistani entrepreneurs and freelancers a great platform for funds transfer. Receiving international payments with ease will be a major burden off the shoulders of many. The question of how to withdraw money from PayPal in Pakistan has now been answered. The security and reliability of PayPal combined with the accessibility of Xoom will make this a favorite payment method for many.