If you're a dessert connoisseur like me, you're probably always on the lookout for the best. The dessert, as they say, goes right to the middle. It has the power to pull people together. It encourages them to share happy memories. Donuts, on the other hand, are a must-try for cake lovers. This traditional dessert comes with a number of types and flavours. You'll really want more after eating a decent donut. But, today, I wanted to do a round of the best donuts I've ever had. And if this thread has made you hungry for some, you know where to go.
Easy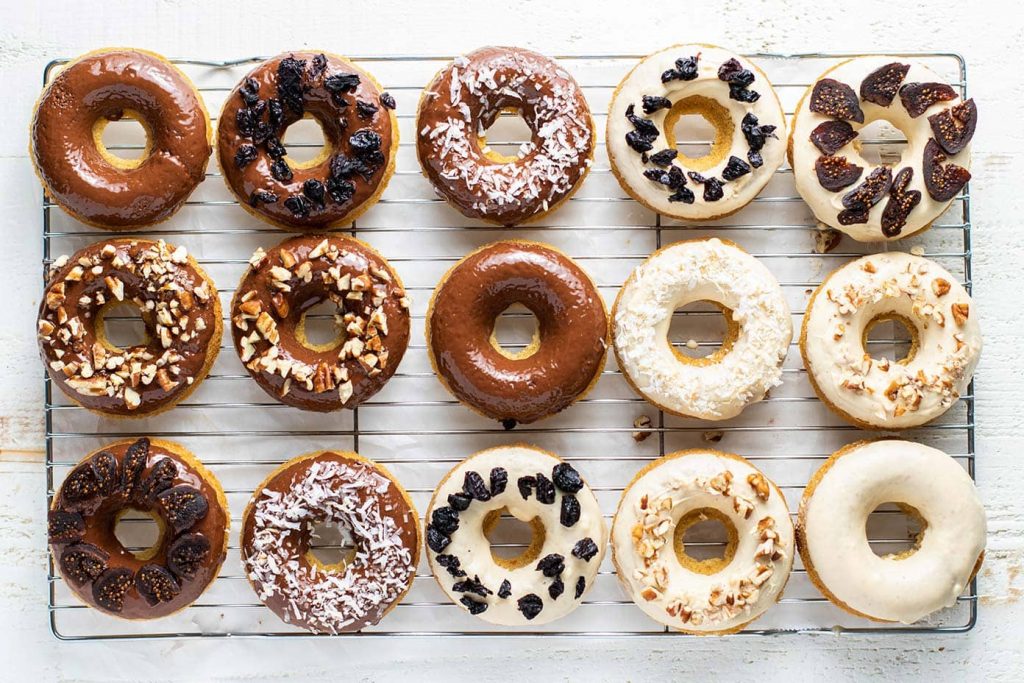 Easy began as a small bakery, setting the standard for the finest donuts in the area. The lightest and airiest doughnuts are offered in a wide range of flavors. Not just that, but they're cooked fresh twice a day in batches. If you haven't tried Easy's donuts yet, you are seriously losing out.
POP'n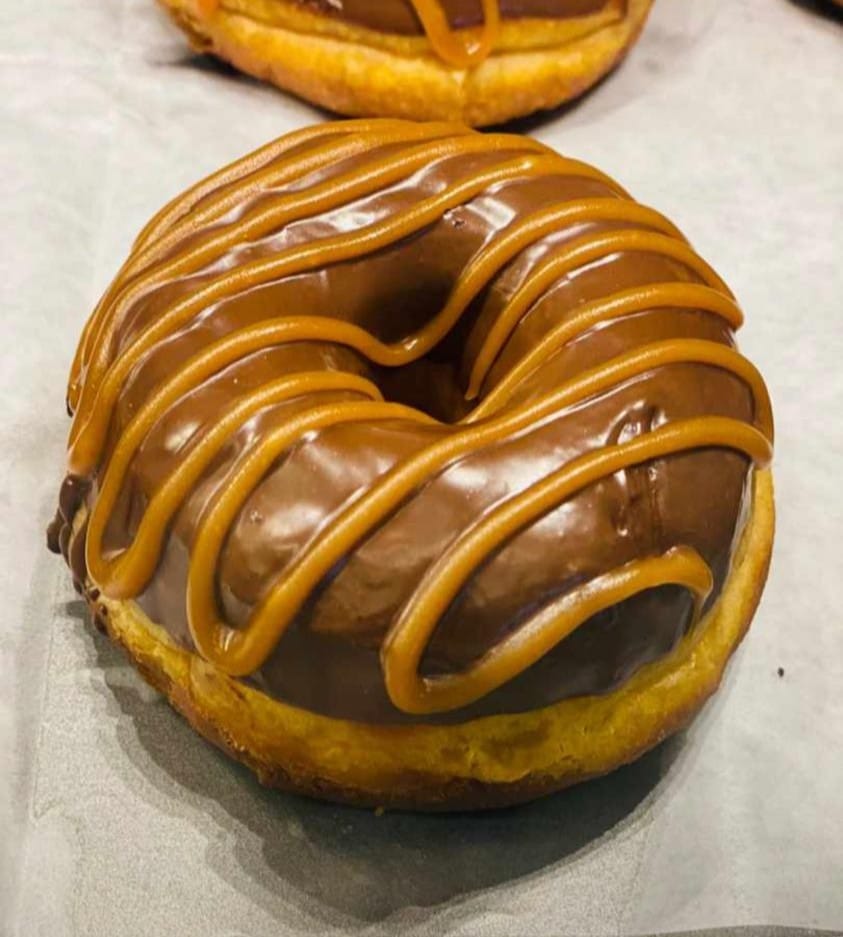 It all began with a small cart on Khayaban-e-Sehar, directly across from the Good supermarket. The company is now being owned by the owner in Bahadurabad as well. These colossal donuts are quick and simple to make, as well as budget-friendly. Between 5 p.m. to 10 p.m., freshly made donuts are available for purchase. Given the product's superior consistency to other products on the market, these donuts will certainly leave you craving more. They even make hot, fresh brownies, which I'm sure are just as tasty as their donuts.
O-Donuts
O-donuts began as a small business and has since grown to become one of Karachi's most well-known donut brands. Most supermarkets now sell O-donuts, and customer appetite does not seem to be waning. The varieties are also found in bite-sized donuts, which are almost as delicious as the bigger ones.
Happy Donuts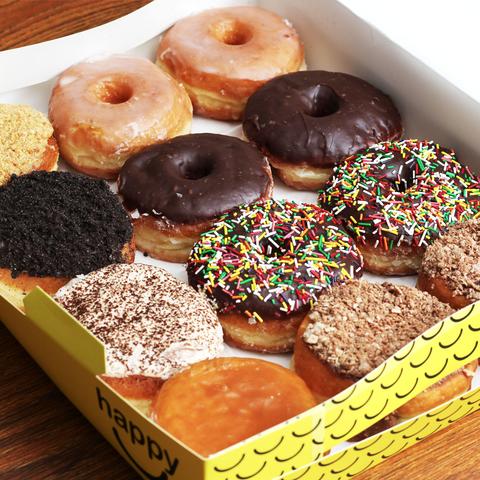 Happy donuts, as their name suggests, will put a grin to your face. The brightly colored packaging is not only eye-catching, but it's also guaranteed to brighten the day. They're also available in little bite-sized giggles, making them suitable for goody bags.
Doh-Pk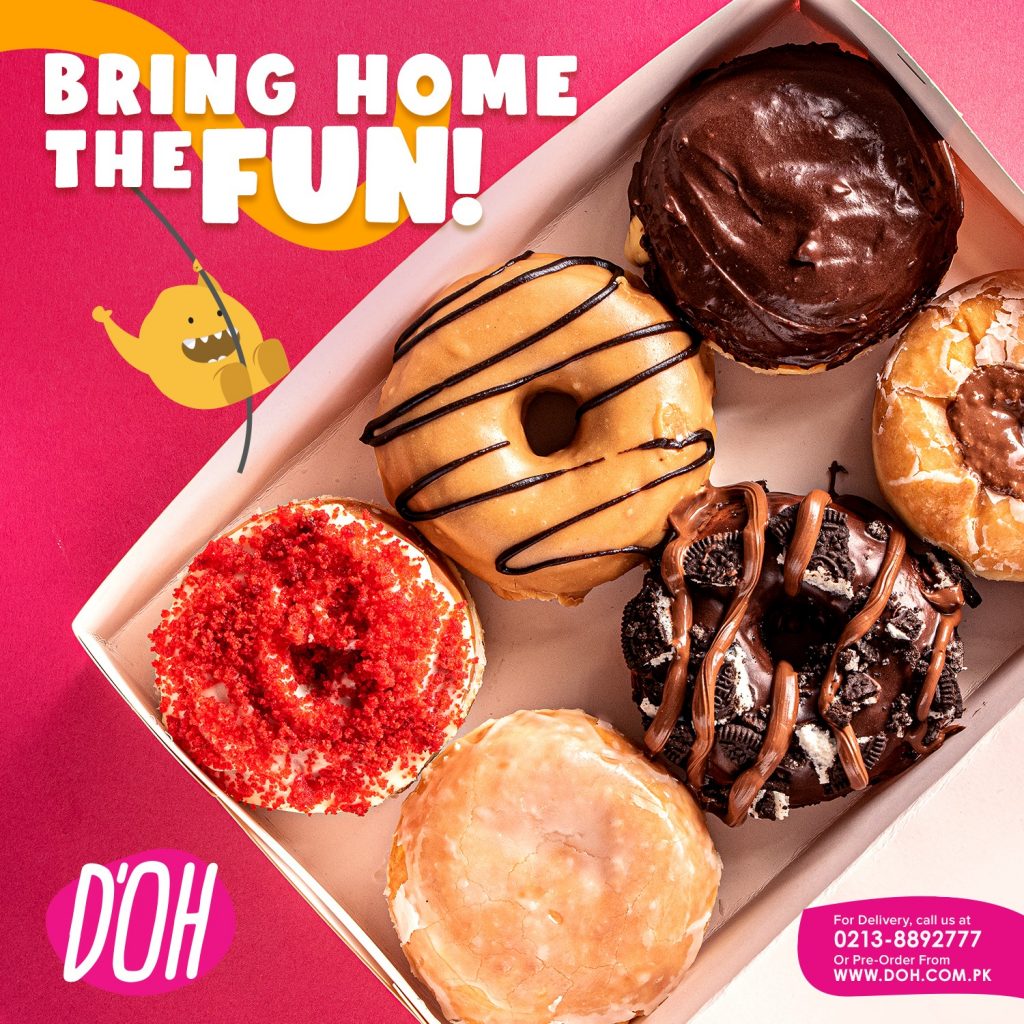 Doh now has a donut line under their belt, starting with Churros. The positive comments on how light and delicious each taste is has already begun to flood in. The visually attractive outlets, which deliver a wide range of desserts, make them one of the most popular options among customers.