The Embassy of the Republic of Indonesia and Lok Virsa collaborated to host a five-day photo exhibition to showcase each other's cultures. The event took place at Lok Virsa Museum from July 20 to July 24.
As per the Indonesian envoy, the exhibition's goals were to promote cultural ties between the two countries and to educate the next generation about their respective cultures.
He said that two of the oldest civilizations in the world had their origins in Indonesia and Pakistan.
We both share unique and enticing commonalities in the rich cultural heritage and traditions, which is crucial in maintaining the strength of the brotherly connections between us, he added.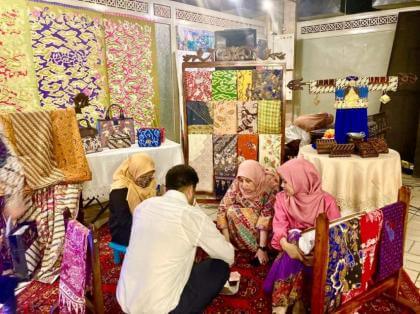 The event's audience especially loved the fusion of the various national musical styles. One of the Pakistani artists also performed the Indonesian song "Hello dear one" from the well-known Pakistani film "Bandish."
Mr. Sajjad Ahmad, executive director of Lok Virsa, also supported this initiative. He said,
"We expect that this collaborative effort by Lok Virsa and the Indonesian Embassy would go a long way in developing and strengthening the current cultural relationship between Indonesia and Pakistan."
A wide range of Indonesian foods, including martabak, layer cake, Satay ayyam, nasi goreng, and fried noodles, was also served to the guests during the exhibition.