If you are looking to enhance your IT skills or want to upgrade the skill set of your team, here is a course to consider.
PASHA (Pakistan Software Houses Association) is offering a CISM (Certified Information Security Manager) course.
Considering the data revolution and the rising demand for IT skills, the CISM course isn't an opportunity to miss!
CISM – Course Details
The schedule for the course is listed below! The last date for course registration is June 17th.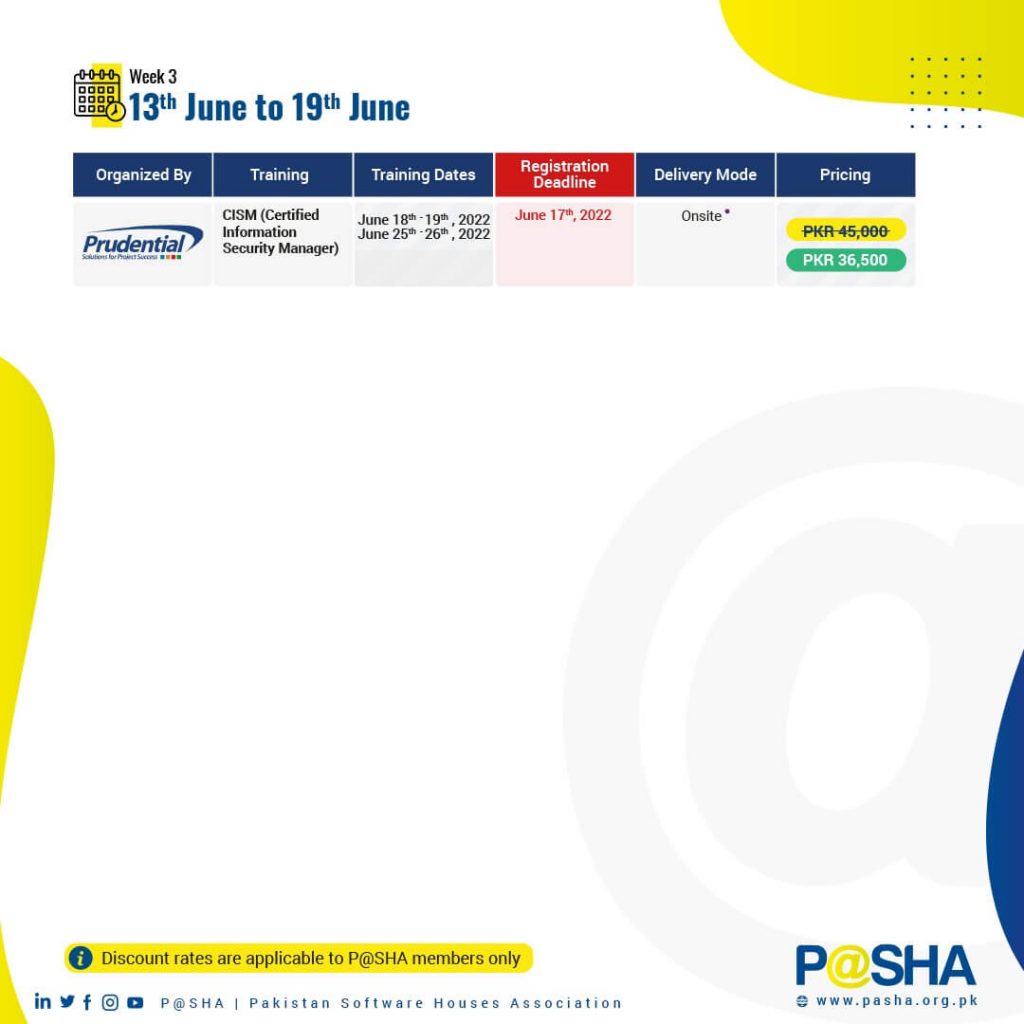 Register now: https://bit.ly/PASHATrainings
Course Fee: The course is available for PKR 36K down from 45K (free for PASHA members)
Dates: 18-19th June, and 25th to 26th June (onsite)
Organized by: Prudential
PASHA Email: [email protected]
PASHA Contact Number: 051-8736625
About PASHA
PASHA is the sole trade body that represents the IT & IT Enabled Services sector in the country.
The CISM course is a part of the Skill Development Program (PSDP) where you can attend workshops or learn something new with Master Classes.