Libraries are places where you learn, understand, and gain more and more knowledge. Libraries offer the peace of mind needed to absorb ideas and that is what makes them so important.
Like other cities in Pakistan, Islamabad also has libraries that offer a variety of books and a place to connect with other readers. If you are looking for a library that suits your needs, we are here with a list of 7 libraries in Islamabad for you to choose from.
Libraries in Islamabad
Below is a list of 7 libraries in Islamabad with their membership, timings, and contact details.
National Library Of Pakistan, G-5
Quaid Public Library, F-9
CDA Public Library and Gym, F-11 and G-11
Islamabad Community Library, I-10
Islamabad Public Library, H-9
National Resource Library, F-7
Smart Street Library, F-6
Now let's discuss each library in detail:
1. National Library of Pakistan, G-5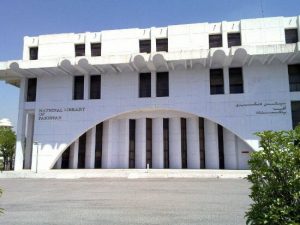 The National Library of Pakistan is a collection of the literary heritage of the country. The library promotes a culture of reading by providing the best services to readers. The library holds multiple books, many of which are rare along with manuscripts.
The National Library of Pakistan is a member of communities including PLA, CDNL, IFLA, and CDNLAO. It also holds the status of "National ISBN Agency for Pakistani Publications".
Timings
Mon-Sat: 9am – 8pm
Sun: closed
Membership charges: PKR 300
Contact number: 051-9202549, 051-9207456
Email: [email protected] [email protected]
Address: G-5, Sharah-e-Jamhuriat, Islamabad
2. Quaid Public Library, F-9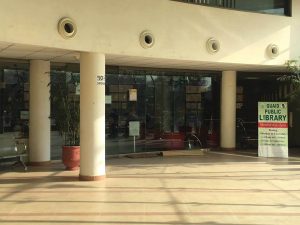 The Quaid Library is located in F9 park which is one of the most scenic and peaceful locations in the city. The location makes it an ideal spot to relax and read your favorite books.
The venue experiences multiple events throughout the year including reading and storytelling events for children and book exchange events.
The library hopes to promote reading among children and adults through fun and engaging events.
Membership Charges: PKR 300 with PKR 2000 security charges (refundable)
Timings:
Mon-Sat: 8am – 4pm
Sun: closed
Address: F-9 Park, Aiwan-e-Quaid Building, Islamabad
3. CDA Public Library and Gym, F-11 and G-11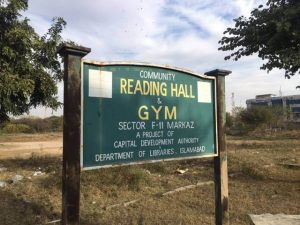 The CDA Public Library and Gym is a project of CDA (Capital Development Authority) and the Department of Libraries Islamabad. Under the project, a library and gym has been constructed to promote a healthy lifestyle and peace of mind.
The gym consists of exercise gear and machines for the general public. The reading halls offer a quiet spot for reading, equipped with books from various subjects.
According to an article by 24News HD TV, the library and gym in the F11 and G11 sectors were renovated in 2021 making them operational after a decade.
Timings:
Mon-Fri: 9am – 5pm
Sat-Sun: closed
Contact Number:
Address:
F-11 Markaz, Colonel Sher Khan Rd, Islamabad
G 11 Markaz, Islamabad
4. Islamabad Community Library, I-10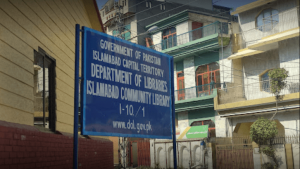 The Library in the 1-10 sector of Islamabad is a small space for readers to sit down and unwind. The place is peaceful and there are multiple categories of books to choose from. The place is neat and clean and deserves a visit.
Address: I-10/1, Street 57, Islamabad
5. Islamabad Public Library, H-9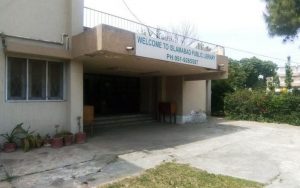 With over 30,000 books, the Islamabad Public Library in H9 is the perfect location for CSS students and scholars. The library has a soothing and peaceful vibe that will keep you motivated and eager to study. To benefit from the library you can get a membership card which comes with a one-time fee.
Timings:
Mon-Sat: 9am – 5pm
Sun: Closed
Contact Number: 051-9265597
Address: H-9/4, 9th Avenue, Islamabad
6. National Resource Library, F-7 Markaz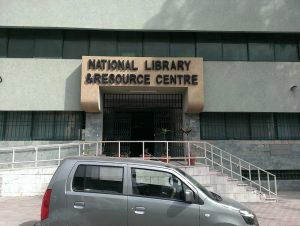 The National Resource Library located in F7 Markaz is a big resource for readers. The building consists of multiple floors offering books from all fields of life. From science to history, and from children's books to newspapers, the place has something for everyone.
The library not only offers books but also fun events to engage young minds. You will witness art and craft exhibitions along with events for physically impaired children in hopes to provide them with an equal chance to learn and grow!
Address: F7 Markaz, in front of Hatim Shopping Mart, Islamabad
7. Smart Street Library, F-6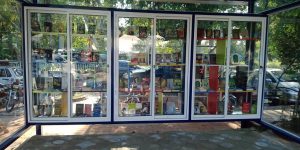 On 24th September 2021, a small library titled the "Smart Street Library" was inaugurated in F6 Kohsar market. The Director-General of ICT inaugurated the library. The initiative hopes to promote a culture of reading and spreading knowledge.
Address: F6, Kohsar Market, Islamabad
Let's Start Reading!
J.K Rowling once said: "When in doubt, go to the library." Her words express the vitality of libraries and the role they play in our lives.
While technology has made information more and more accessible, the usefulness of libraries and books in hard form is still there.
We hope this article makes it easy for you to choose the perfect reading spot in Islamabad! Check out more articles on education and learning, on the website.