On 21st June 2022, Lifebuoy signed a partnership with a leading telehealth organization, Sehat Kahani, to offer free doctor consultations throughout Pakistan.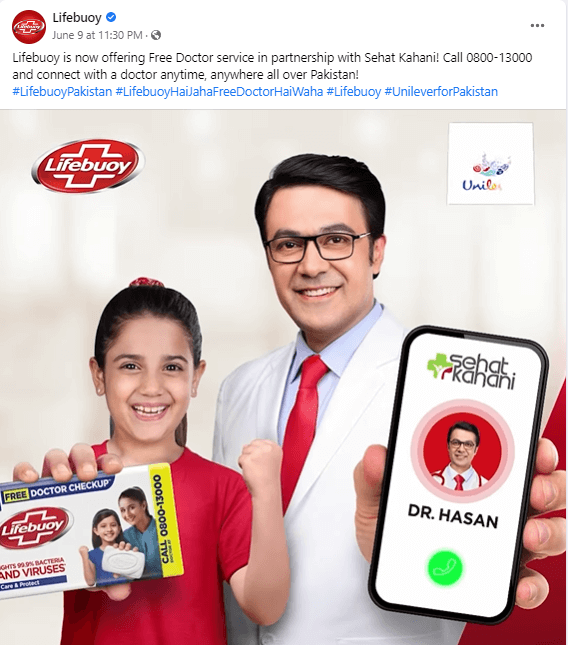 Unilever Pakistan's national headquarters hosted the signing ceremony. 
The partnership aims to provide basic healthcare to every Pakistani and to assist the deprived class of the country. 
Lifebuoy is working on long-term infrastructure with Sehat Kahani to enable free access to health care for every Pakistani citizen.
About Sehat Kahani, it is a telemedicine platform that uses technology to connect patients to much-needed medical care.
Sehat Kahani aims to make healthcare affordable and convenient.
According to sources, less than 50% of people in Pakistan have access to healthcare facilities, meaning half the country is suffering from a medical crisis.
Motivated to change this situation, Lifebuoy will promote the initiative on TV, and will distribute their packs with the helpline number written on the back.
A free-of-cost helpline has also been initiated that will offer consultation across Pakistan 24/7 and will be available in both local and regional languages.
Lifebuoy Free Doctor Helpline: 0800-13000