Boutique hotels and resorts are fun for adventure lovers but if you desire a stable lodging experience then the hotel chains are the major players in the industry.
Pakistan has seen an influx of international tourists in the past year, whereas local tourism has also seen a rise. Hence, to go about anywhere in the country one must know about the best hotels to stay in.
15 Best Hotels in Pakistan
We've compiled a list of the best hotels in Pakistan from high-end mountain resorts and luxury in urban cities. Here are the hotels that we think you need to check out.
Serena Hotel Islamabad
Islamabad Marriott Hotel
Movenpick Hotel Karachi
Dreamworld Resort & Hotel
Royal Swiss Lahore
Pearl Continental Hotel Muzaffarabad
Zaver Pearl Continental Hotel Gwadar
Quetta Serena Hotel
Serena Hotel Gilgit
Luxus Grand Hotel Lahore
Shangrila Resort Skardu
Ramada Islamabad
The Nishat Hotel Lahore
Heritage Luxury Suites Lahore
Swisstel Cottage Hotel Karachi
Serena Hotel Islamabad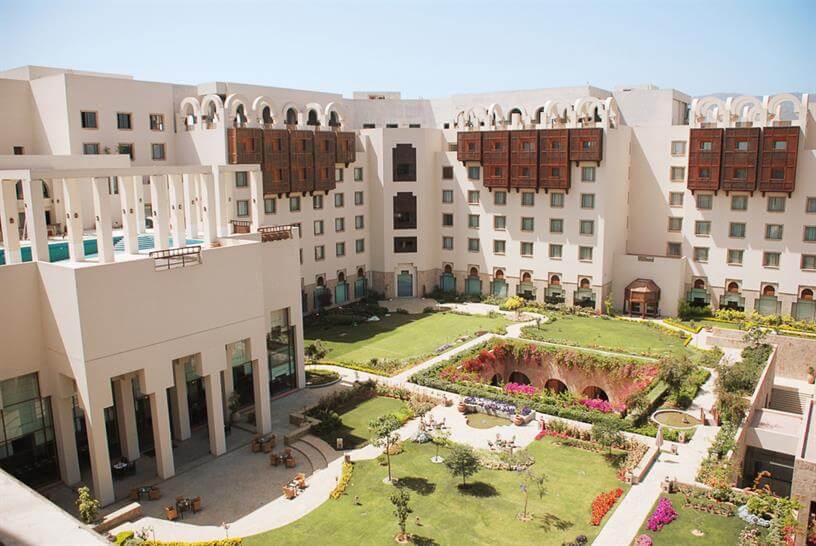 The first hotel on our list is the Islamabad Serena Hotel. It's a 4-star hotel located in the heart of Islamabad, surrounded by majestic Margalla hills. The hotel is the perfect option for people who want luxury and comfort with a touch of class.
The hotel is offering many staying options such as:
Deluxe Room
Executive Room
Junior Suite
Executive Suite
Presidential Suites
A room usually costs you Rs 38,000 per day. All the rooms are fully furnished with top-class furniture and décor. Every room is also equipped with all basic amenities. Trust me, the visit will be worth your money.
Apart from the beautiful rooms, the restaurants at Serena are awesome. You can enjoy huge varieties of cuisine, ranging from Chinese to Thai to French to Pakistani. Serena has the following restaurants that offer a huge variety of cuisine from around the world:
Rakaposhi
Zamana
Dawat
Baradari
Al Maghreb
Wild Rice
The hotel also has an indoor and outdoor swimming pool, gym, spa, and garden. In short, get ready for some quality time with your loved ones.
Islamabad Marriott Hotel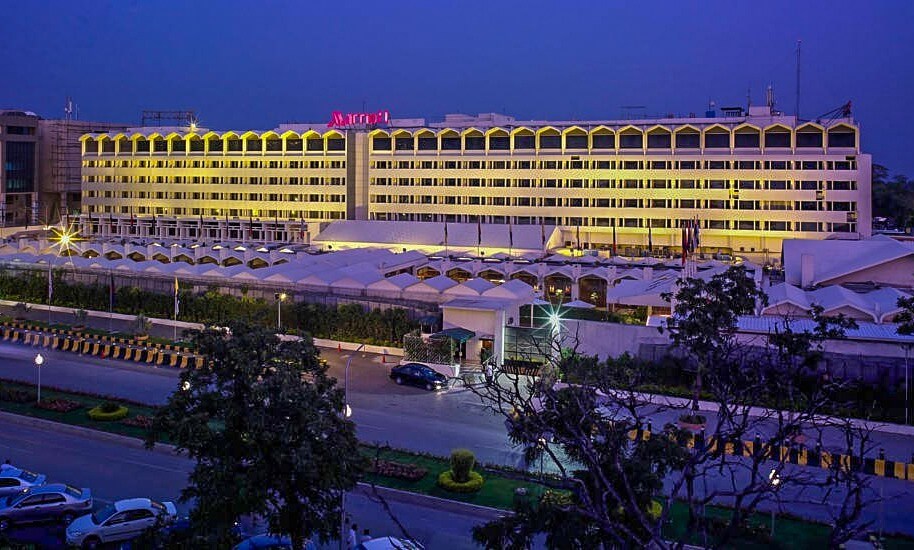 Comfort, luxury, and elite vibes define Marriott Hotel. It is a 4-star hotel providing exceptional hospitality to its valuable customers for quite some time now. The hotel is located near Margalla hills and is just a few miles away from Rawal Lake. Islamabad Marriott Hotel is one of the top hotels in Islamabad, with a lavish swimming pool and sauna.
Apart from rooms, the hotel has a gorgeous garden, restaurants, cafes, a fitness center, and a spa. At Marriott, you can enjoy many international cuisines prepared by international chefs. Also, the hotel hosts different food festivals every now and then. You can also plan your business meeting or reception functions in Marriott. A standard room will cost you around Rs 30,000.
Movenpick Hotel Karachi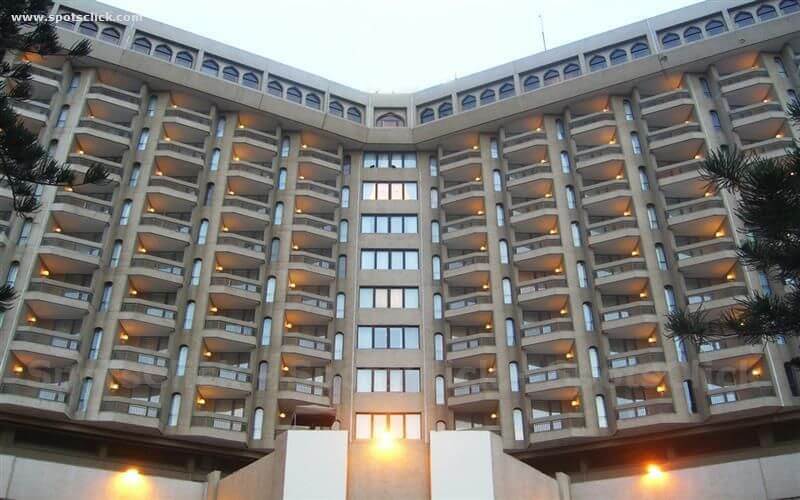 Just 17 kilometers from Jinnah International Airport and situated in the center of Karachi's business district, the 407-room Movenpick Hotel Karachi is a five-star destination for business, dining, and recreation. Business travelers can make use of their extensive conference and event facilities for up to 1,000 people. Kemari Harbour and Karachi's nearby beaches are leisure highlights and there is easy access to local shopping and sightseeing destinations.
The hotel is offering many staying options such as:
Deluxe Room
Executive Room
Junior Suite
Executive Suite
Presidential Suites
Dreamworld Resort & Hotel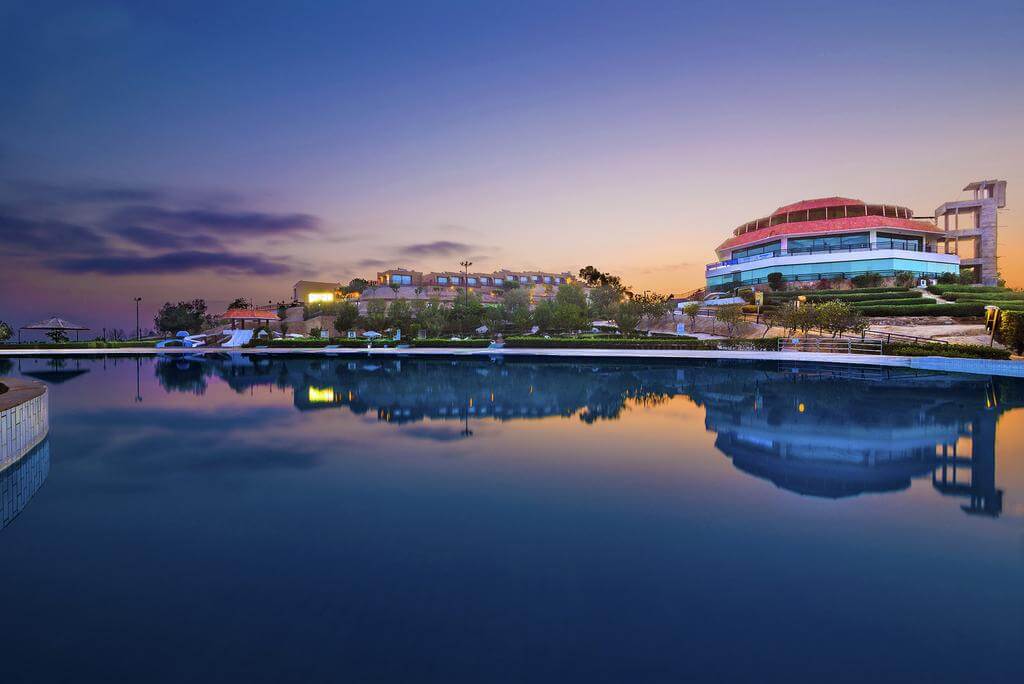 Located in suburban Karachi just a 20-minute ride from the Jinnah International Airport, the 5-star Dreamworld Resort & Hotel offers luxurious rooms with flat screens (in some rooms more than one) satellite channels, 18 hole PGA standard Golf Course, outdoor swimming pools, water park, boating lake, bowling, horse riding, archery, and 160+ other facilities!
Every room has individual dedicated air-conditioning, a private bathroom (more than one in some rooms) electronic safe, a mini-bar, and a writing/dining table and seating. Free hi-speed Wi-Fi is accessible throughout the 144 acres of the resort premises.
A jogging track and separate spa for women are also at the guest's disposal. Authentic cuisine is offered at the 3 on-site restaurants serving fast food, Pakistani, and Chinese delicacies. Food can be ordered in the room 24/7 from Bistro, a continental food outlet. Access to main city attractions is easy and readily available, while luxury vehicles can be rented on premises at any time.
Royal Swiss Lahore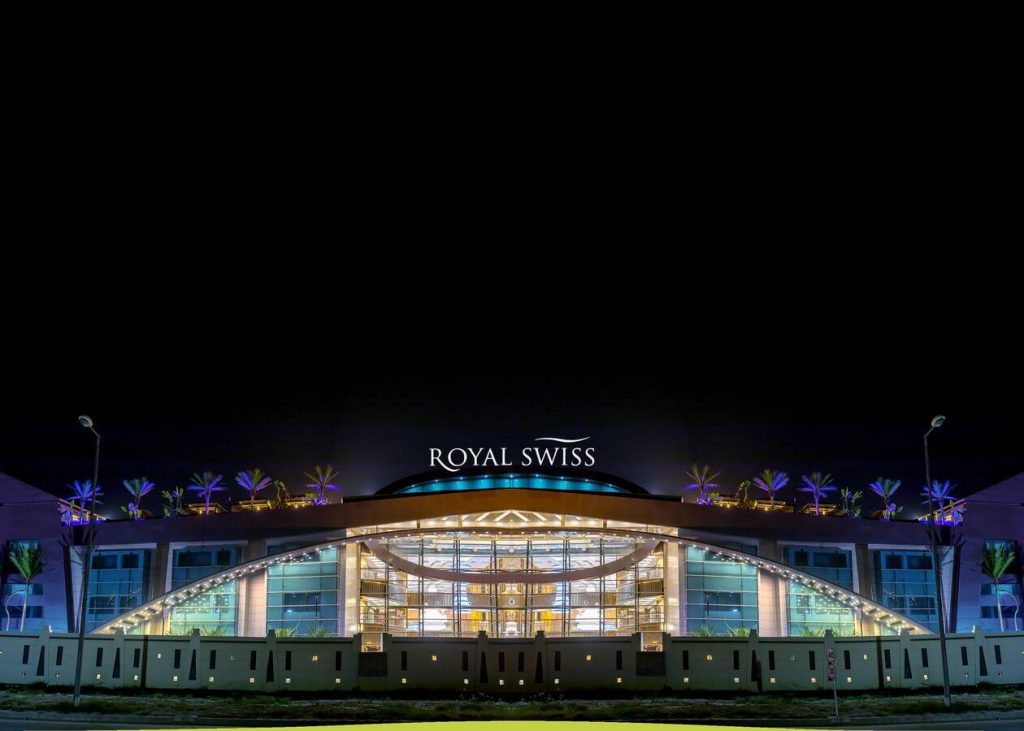 Located in Lahore, 25.7 km from Wagah Border, Royal Swiss Lahore Hotel provides accommodations with a fitness center, free private parking, and a bar. This 5-star hotel offers a concierge service and free WiFi. The property has a 24-hour front desk, room service, and currency exchange for guests.
All guest rooms are equipped with air conditioning, a flat-screen TV with satellite channels, an electric teapot, a shower, a hairdryer, and a desk. Rooms are complete with a private bathroom equipped with free toiletries, while some units at the hotel also have a seating area. The rooms feature a closet. Guests at Royal Swiss Lahore Airport can enjoy a buffet breakfast. Ayub Stadium is 6.6 km from the accommodation, while the Mall of Lahore is 8 km away.
The nearest airport is Allama Iqbal International, a 13-minute walk from Royal Swiss Lahore, and the property offers a paid airport shuttle service.
Pearl Continental Hotel Muzaffarabad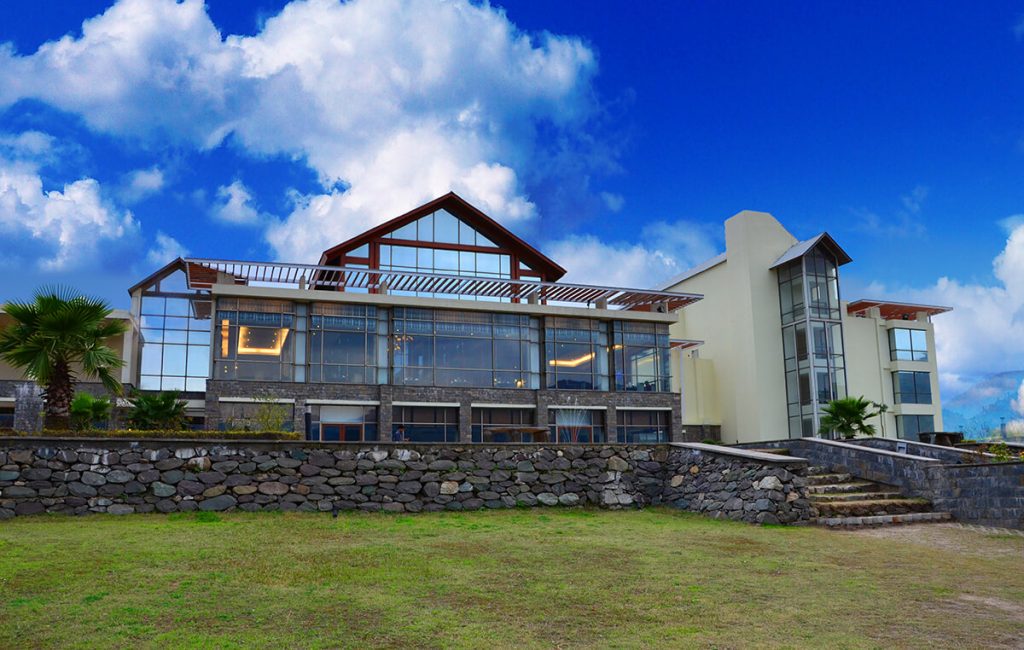 The Pearl Continental Hotel Muzaffarabad was inaugurated on 29th June 2007. It is situated in the beautiful cup-shaped valley of Muzaffarabad, the land of velvet green plateaus, charming lakes, and falls.
The Pearl Continental is situated in the capital city, which is the heart of political enlightening activities but also has allure in itself. The panorama of the intact city and the junction point of Neelam & Jhelum Rivers "DOMEL", present a thrilling splendor from "MAKRA Peak" adds unbound magnificence to Muzaffarabad.
Zaver Pearl Continental Hotel Gwadar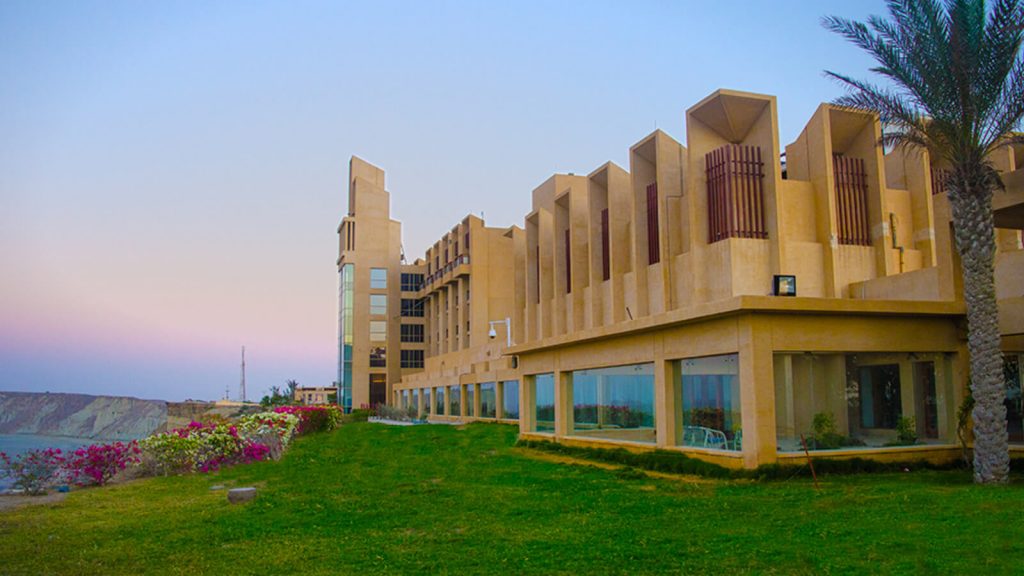 A five 5-star hotel in the Park City of Gwadar, located on top of a cliff overlooking the Arabian Sea. All rooms and suites are oversized (38 sqm.) with a sea view. Various restaurants offer local and international specialties.
A variety of conference rooms with State of the Art A/V equipment is available for up to 100 persons. Gwadar is located on the southwestern coast of Pakistan, close to the important Straits of Hormuz. Gwadar is the last of the string of pearls, a series of ports starting in Southeast Asia to secure oil shipping from the Middle East.
It is strategically located between three increasingly important regions of the world, the Middle East, South Asia, and Central and East Asia.
Quetta Serena Hotel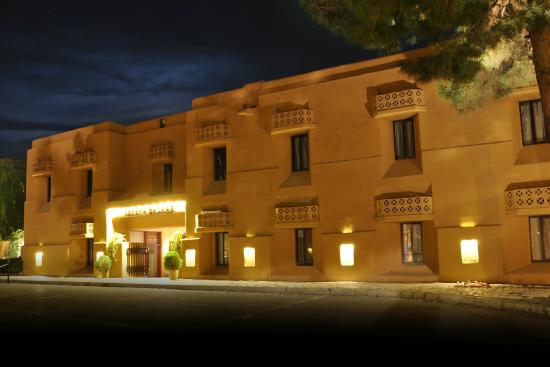 Located in the city center and spread over six acres, Quetta Serena Hotel is prominently located on Shahrah-e-Zarghoon in the Cantonment area. The hotel is conveniently accessible from all parts of the country and is linked by air, rail, and road network. It has a character of its own.
It has incorporated many stunning architectural and decorative elements of the local Baloch people – famed for their chivalry and martial prowess. Traditional arts and crafts, decorative patterns, and other graphic designs found throughout the plush interior of the hotel are an affirmation of pride in the local culture and aesthetic traditions.
With stunning mountain views on all sides, the hotel is set amid flower-filled courtyards with fountains and water channels around the fruit orchards. It provides guests with first-class amenities and a world of luxury where the service is warm and gracious.
From the doormen to the reception, to the room service and everything in between, it promises to make each one's stay a memorable one.
Serena Hotel Gilgit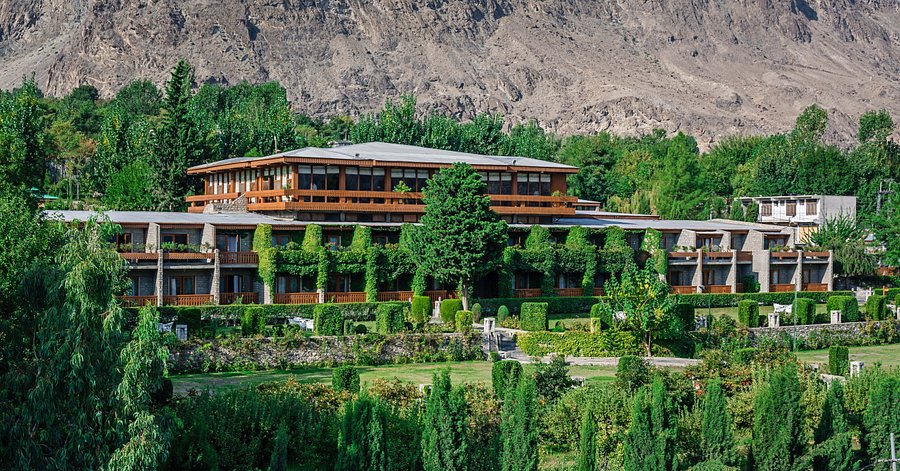 Gilgit Serena Hotel offers new experiences and discoveries amid an ancient setting. Where nature lovers explore the snow-capped beauty of the Karakoram mountain range, groups gather in refined intimacy, and all – business and leisure travelers alike – enjoy superlative local cuisine, heritage-style accommodations, and personalized service in a safe, secure environment.
Each of 43 rooms and suites merges modern comfort with traditional refinement. All accommodations meet the needs of executive and leisure travelers with minibars, mini-refrigerators, work desks, 24-hour room service, and private balconies and are smoke-free.
Authentic Pakistani delights including local regional dishes, complemented by innovative Chinese and Continental specialties. Inviting surroundings with truly stunning mountain views. Gilgit Serena Hotel features a splendid restaurant to enchant every palate, with an ambiance as unique and inspiring as the cuisine. Whether you are looking to indulge in a lavish buffet or join for Afternoon High Tea on Sunday, unforgettable dining experiences await. All meals at the hotel feature fresh ingredients some from their very own fruit orchards and organic vegetable garden, providing with the unique opportunity to savor some of the best cuisines in the region.
Luxus Grand Hotel Lahore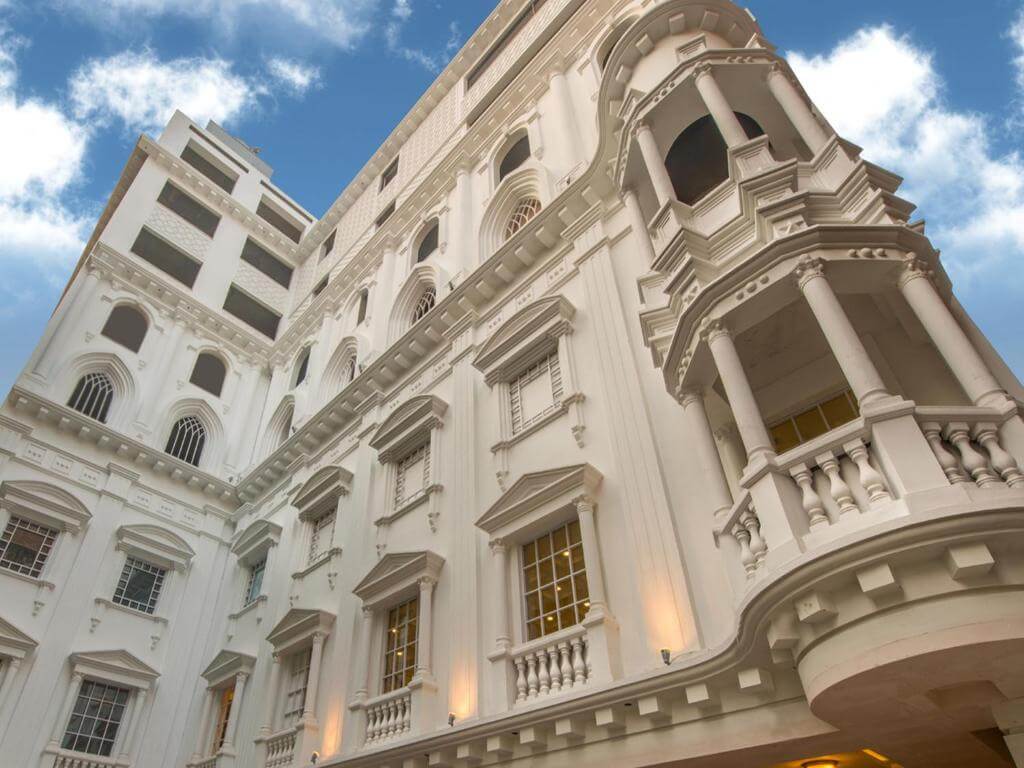 Set in an elegant colonial-style building in a commercial district, this upscale hotel is 2 km from Lahore train station and 5 km from the 17th-century, sandstone Badshahi Mosque.
The sophisticated rooms offer glass-enclosed bathrooms and come with free Wi-Fi, flat-screen TVs and safes, as well as minibars, and tea and coffee making facilities. Suites add living areas. There's 24-hour room service. Valet parking is complimentary. Other amenities include a classic international restaurant, an indoor pool, and a gym.
The hotel is offering three staying options such as:
Royal Suite
Executive Suite
Deluxe Room
Opened in 2016, the hotel is one of the latest additions to the Lahore Skyline and the suites are unparalleled in the market.
Shangrila Resort Skardu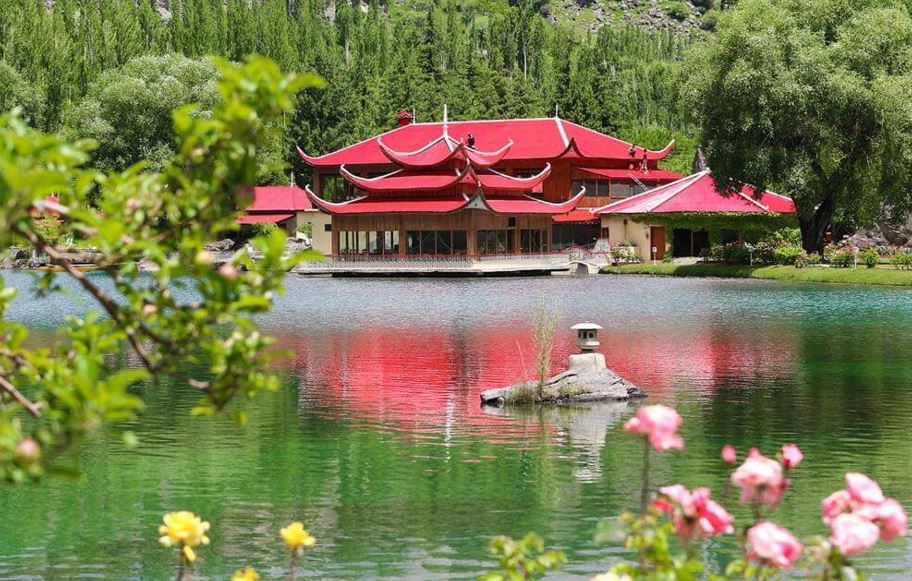 This amazingly beautiful resort, where lush green landscape filled with colorful flowers, fruit trees bearing apples and apricots along with very nice lake surrounded by mountains provide a luxurious experience in a refreshing environment.
Shangrila Resort Hotel Skardu is located around a serene heart-shaped lake. The cottages are dotted along the lakeside giving every room an awe-inspiring view. They offer a variety of restaurants, a café, a snack bar, boating on the natural spring water Lake, the mini zoo which has an admirable collection of wild birds, trekking and jogging treks, the ViewPoint which has a breathtaking panoramic view of the awe-inspiring mountains and the resort.
The hotel is offering a variety of staying options such as:
3 Bedroom Executive Suite
2 Bedroom Executive Suite
Executive Suite
Swiss Cottages and Swiss Villa
Lakeside Deluxe Rooms and Lakeside Rooms
Standard Rooms and Standard Family Rooms
Ramada Islamabad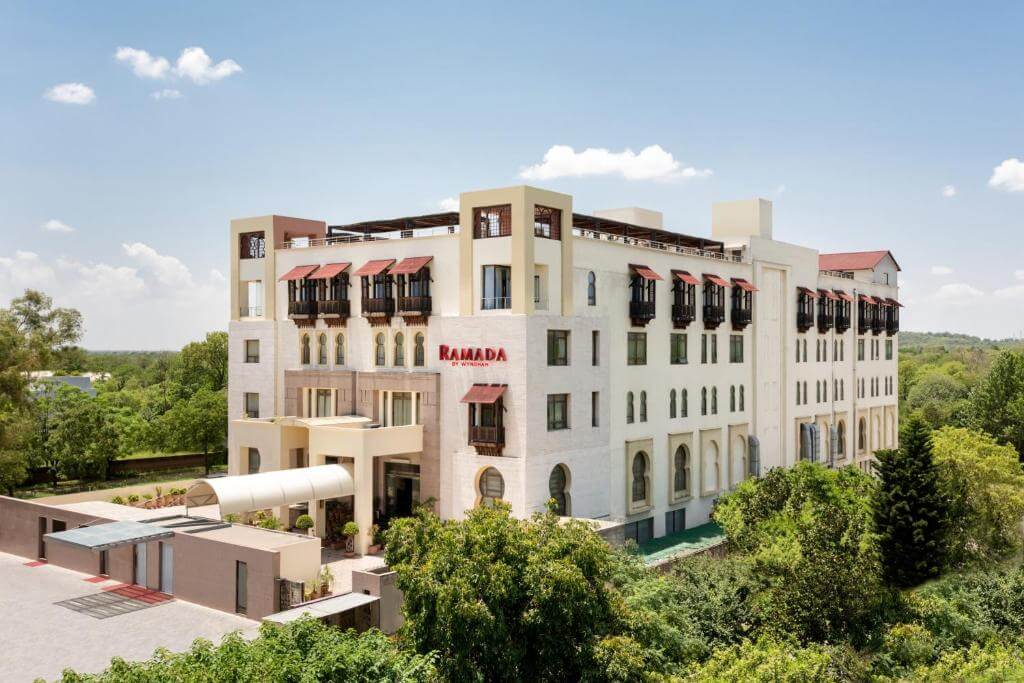 Ramada by Wyndham Islamabad a 4-star Deluxe Hotel is situated on Club Road. Owing to the perfect location of the hotel, it hardly takes 20 to 30 minutes to commute between the Hotel and the Islamabad International Airport and the places of interest. It also offers an array of elegant restaurants and health club facilities that are a state of the art.
The hotel offers five different room types:
Deluxe Rooms
Executive Rooms
Deluxe Suites
Royal Suites
Panoramic Suites
The Nishat Hotel Lahore

Situated in the famous location of Johar Town Emporium Mall, Lahore, The Nishat Hotel is the hallmark of luxury and convenience. The lavish hotel is your best choice for a royal stay at Lahore. The prime location of The Nishat Hotel along-side the popular Emporium Mall, makes it unique among the most high-rated luxury hotels in Lahore. The mall itself is a hub for shopping, amusement, retail therapies and food – all in one place.
The Nishat Hotel offers different staying options for suites as per your choice.
Twin Room
Deluxe Room
Executive King Suite
Platinum King Suite
Royal Suite
Presidential Suite
The price for each room per day usually starts from PKR 21,000 to PKR 42,500 respectively, exclusive of taxes. All rooms are equipped with fully furnished furniture and top class decor, providing you with all the essential amenities of life.
Apart from luxury suites, The Nishat Hotel also brings to you a top-notch dining experience at your ease. A great blend of their signature Bistro in Lahore serving world-class cuisines of traditional Asian and pan Asian dishes with one of the most authentic Italian cuisines put together with unique flavors and secret Italian ingredients at the most affordable rates is the best thing you'll come across in Lahore.
The hotel not only offers restaurant dining but also presents you with the option of In-Room dining so you can continue to chill with your family in your suite and enjoy the delicious food in your bed.
If this is still not enough, you too have the option of training and energizing yourself at the Nishat Hotel Gym available at The Nishat Hotel along with the extravagant experience at the grand swimming pool.
Heritage Luxury Suites Lahore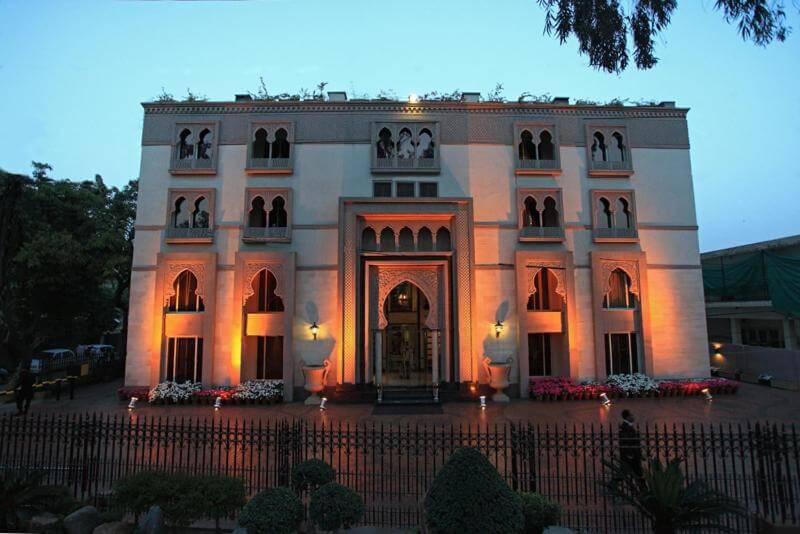 Located at a 15km distance from Allama Iqbal International Airport in Lahore, Heritage Luxury Suites features spacious and magnificent living quarters in the heart of Gulberg.
Each room features free hi-speed Wi-Fi, kitchennetts, Smart TVs and sitting areas while some upgraded suites also include separate living rooms. Free breakfast, laundry services, valet parking, BBQ facilities, fitness center, 24/7 front desk services with several other basic amenities are also provided at the Heritage Luxury Suites in Lahore.
There are several options available for rooms in Heritage Luxury Suites. These include:
Royal Suite
Suite Junior
Deluxe Two-Bedroom Suite
Studio Suites
King Suite
King Two-Bedroom Suite
1 Single Bed
Grand Deluxe Suite
One-Bedroom Suite
The excellent location serves as an ideal choice for visitors to book a room at Heritage Luxury Suites in Lahore. A list of nearby locations include:
Vogue Towers – 180m
Liberty – 430m
H Karim Bakhsh – 540m
Liberty Market – 370m
Jam-e-Shireen Park – 580m
Hijaz Hospital, Lahore – 710m
Ghalib Market – 720m
Olympic Pool – 820m
United Christian Hospital – 710m
The luxury suite caters to all your needs including health and medical services, COVID prevention equipment, and staff professionally trained for safety measures. Per night charges for a suite at Heritage Luxury Suites start at PKR 17,000 to PKR 41,000.
The finest luxury hotel in Lahore includes the best accommodations and amenities along with a fully equipped kitchen, laundry services as well as pick and drop services.
Feel like a royal any time you visit Heritage Luxury Suites in Lahore. 
Swisstel Cottage Hotel Karachi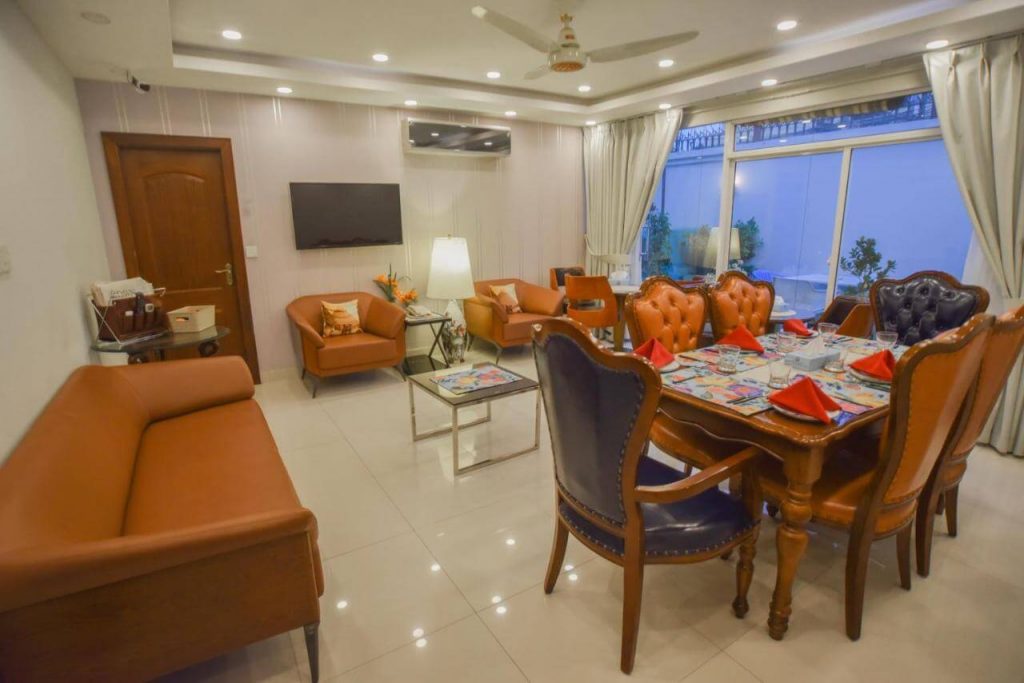 With a rating of 4.8 on Google and an amazing location spot of Clifton, Swisstel Cottage Hotel in Karachi is the finest choice for spending quality leisure as well as business time in the city of lights.
The cottage hotel serves as a cozy place with great sight-seeing, dining, and getting around opportunities. Each room is equipped with minibars and coffee makers. The hotel also includes a restaurant that serves a dinner buffet.
Nearby locations include:

Mohatta Palace Museum
Clifton Beach
Frere Hall
Jinnah International Airport
Pakistan Railways Karachi Cantonment
Clifton Art Gallery
And various other food outlets
Swisstel Cottage Hotel offers 4 varieties of rooms. These include:
Standard Single Room
Deluxe Double Room
King Room
Superior Single Room
The prices for these rooms vary, starting from PKR 10,770 to PKR 14,992. You can always enjoy your visit at this cozy place, set up far from the troublesome noises of the main city. You can always go for a walk at the beach or spend amusing time at a restaurant nearby. The location itself is safe and peaceful.
Swisstel Cottage Hotel provides you with basic amenities including free Wi-Fi, free breakfast, 24/7 room service, vending machines, 24-hour front desk service, baggage storage, full-service and self-service laundry, child-care, free parkings as well as business centers and meeting rooms.
In short, this place is a perfect choice for your visit to Karachi.
We hope you have liked our selection of the best hotels in Pakistan. Do let us know which hotel you have liked the most?