Highlights
Metaverse CEO Mark Zuckerberg has announced the "Avatars Store"
The "Avatars Store" will be an online fashion store for Avatars.
The store would offer both free and paid designer wear
Meta has come up with a cool feature that can style up your avatar in the virtual world!
On June 17, 2020 Metaverse CEO Mark Zuckerberg made an announcement on Facebook about the new "Avatars Store".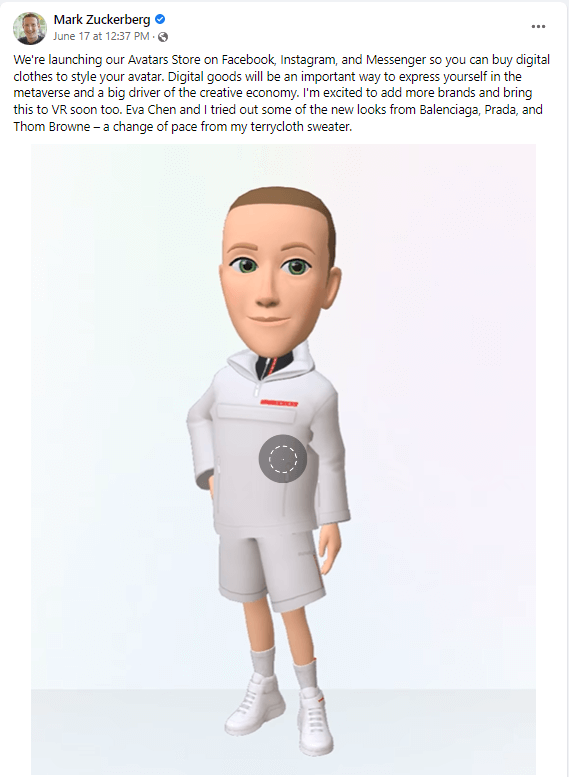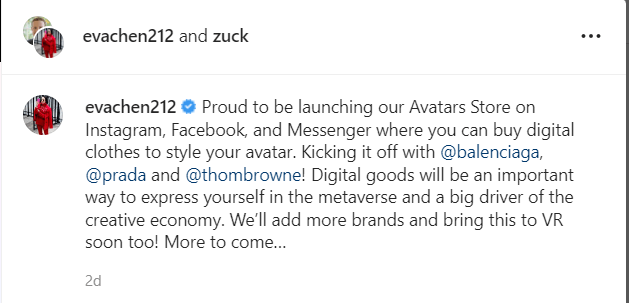 Users of Facebook, Instagram, and messenger would be able to buy or choose from a range of free clothes for their virtual Avatars. The store would open in the coming week. 
The initial brands to be introduced would include Balenciaga, Prada, and Thom Browne. According to sources, the products will range from $2.99 and $8.99, which is much less than the actual prices these luxury brands offer.
What to Expect from the Avatar Store?
According to Mark, the designer wear would serve as a way for people to express themselves.
New brands will be added to the store, and the store will soon be available in VR as well.
Mark aims to upgrade the store into an open marketplace so that developers can create and sell a wide variety of digital clothes for Avatars.