Xiaomi's latest launch case included more than just smartphones. The Mi Smart Band 6 is the newest model in the Chinese company's highly popular Mi Band series. It should not be confused with the Mi Band 6, which is only available in China.
The Mi Smart Band 6 features one of the most important display improvements after the Mi Band 3, which was the first to feature a color display. For the first time, the new exercise band features a full-screen AMOLED display that measures 1.56" and has rounded corners. It's a little difficult to calculate because of the pill-shaped dial, so we'll give it to Xiaomi for the update.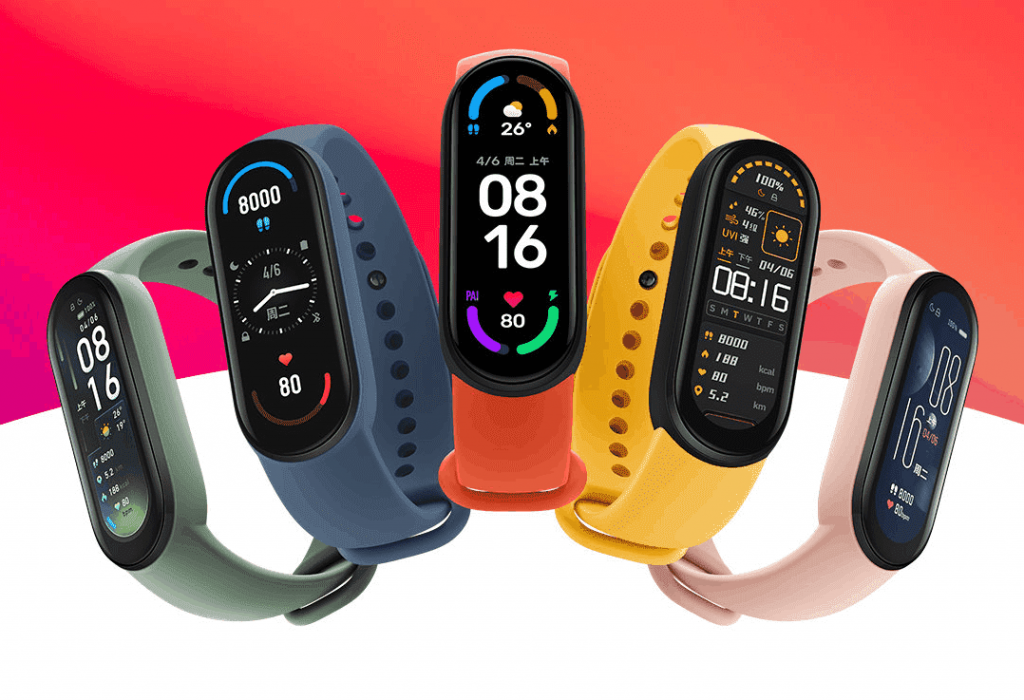 This screen has 50% more surface area than previous generations. It has a maximum brightness of 450 nits, a resolution of 52 x 486 px, and an anti-fingerprint coating on the tempered glass screen.
SpO2 monitoring was not used in the previous model. It not only allows you to monitor your blood oxygen levels when exercising, but it also allows you to monitor your sleeping breathing quality. The heart monitor can detect heartbeats 24 hours a day, seven days a week.
Other fitness functions include male and female wellness screening, as well as stress management. There are currently 30 exercise modes, up from six in the previous iteration, and six of them can be auto-detected.
It has a water hardness value of up to 5 ATM, so you can take it swimming or snorkelling with it. The 125 mAh battery is the same size as before, and it claims to last 14 days on a single charge. The magnetic snap-on charger is still also in place.
The Xiaomi Mi Smart Band 6 will be eligible for 50€ in April. It will be available in the following colors: Black, Orange, Yellow, Olive, Ivory, and Blue.