As a developing country, Pakistan has worked its way through economic growth and development with the utilization of resources, a hardworking society, and many companies who are serving the country to ensure a newer, and much better Pakistan. Most multinational companies are not from Pakistan, and their proud contribution as they invest in our homeland is noted as such corporations act as an incredible resource and provide a vast amount of job opportunities for the youth.
List of 15 Multinational Companies in Pakistan
Below we have taken out the time to list down all the multinational companies Pakistan is proud of having.
Coca-Cola
Nestle
Unilever
Procter & Gamble
Toyota
Mobilink
Pizza Hut
Standard Chartered
KFC
Engro Corporation
Pakistan Tobacco Company
Philips
Microsoft Corporation
Amazon
Colgate Palmolive

Note: If you want your company to be added in this list, please contact us through email: info@blogpakistan.pk OR use contact form Click Here.

1. Coca-Cola

Formed in 1982, the infamous beverage that every Pakistani is aware of is Coke. The company has a net income of around US $8.92 billion and a revenue of US$37.27 billion!
Regardless of the massive health hazard, Coca-Cola happens to pull its way through to the list of top multinational companies across the globe!
With its unique taste, highly addictive quality, and it being available at an extremely affordable price range, the drink has marked its importance in everyone's hearts since 1886 and has maintained it till today!
As the most popular and highly renowned chain happens to sell many kinds of sparkling and still beverages, they didn't leave us out in the cold in our coldest times. During Covid-19 the best-selling brand partnered with multiple organizations to honor our healthcare frontline heroes that were putting in all efforts to relieve us from our pain. From crisis support systems to relief funds; Coca-Cola stood by each Pakistan for a healthier tomorrow!
2. Nestle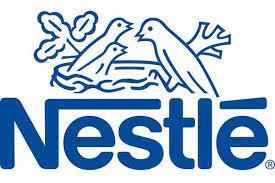 For some time over three decades, Pakistan has been blessed with nothing but the best, a top multinational company i.e. Nestle. From food items to beverages, distributed all across the globe, and the remarkable quality of each item, Nestle has been one major go-to for all Pakistani's to be certain of. While everyone relies massively on their price range, packaging, and 100% hygiene guaranteed, they keep getting more famous with each passing day.
While hundreds of companies are a part of a greater change in the world, Nestle has always stood by its promise to meet the nutritional needs of not only the masses but also the underprivileged and vulnerable communities all over the world. With their current project of the PKR 100 million donations, they intend to help save and change the lives of many. They even donated 75 tons of water to NDMA (National Disaster Management Authority) for relief efforts in Karachi!
The company has managed to build and maintain an image that has made its own place in our day-to-day lives. The company is constantly searching for new markets to target while it functions in over 180 countries around the world!
3. Unilever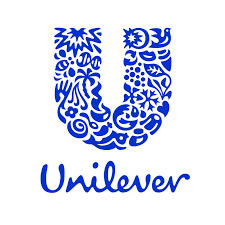 Formed in 1948, an Anglo-Dutch company with the grand idea to start a diverse product line that not only makes edible products but has also tapped into various categories to cater to our every need! With skincare and hair products, this company now operates in over 150 countries across the globe and has slowly become the solution to many of our problems.
Unilever Pakistan happens to be the largest fast-moving consumer goods company in Pakistan, as well as one of the largest multinationals operating in the country since 1952. With six factories operating at different locations across the country, they specialize in products of home and personal care, food, and beverages. The company has a revenue of Rs 69976 million (US$420 million) and a net income of Rs 7766 million (US$47 million).
4. Procter & Gamble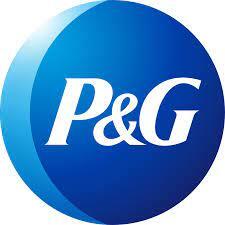 P&G has grown massively to be amongst the top fast-moving consumer goods companies in Pakistan since its first shipment in August of 1991! Their products have made a name for themselves as they stand to be of great significance for Pakistani's till today!
This American Multinational Company has a revenue of Rs 22 billion and has its headquarters in Karachi, Pakistan. Every Pakistani's favorite Head & Shoulders shampoo was brought to us exclusively by P&G. Each product they have has made a name for themselves with the undeniably perfect combination of what's needed with what's possible – making them ideal in every situation for nearly 18 years. From baby products and all the way to fabric care – P&G has provided us with all we can ever need in life.
5. Toyota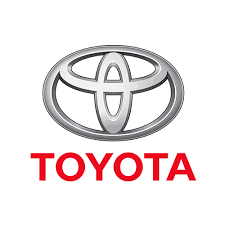 In today's world, where the world is a much more advanced place than it once used to be, it's rather doubtful if someone wouldn't know about Toyota. This multinational company created an image that it stands by to date! Toyota Indus is a Pakistani automobile manufacturer which is a subsidiary of the Japanese multinational automaker. With its total assets at Rs 50.399 billion (US$300million) and total equity of Rs 24.036 billion (US$150 million), this multinational company caters to all the transport needs.
6. Mobilink
The company was founded in 1994 by Aamir Ibrahim as a joint venture between Motorola Inc and Saif Group. With over 50 million subscribers, Mobilink has become the biggest telecom brand in Pakistan. This private limited company provides a range of prepaid and postpaid voice and data telecommunication services to both corporate and individual subscribers in over 20,000 cities.
7. Pizza Hut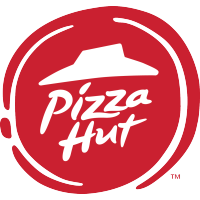 This extensive global chain that targets many Pakistani's and has made its way to the top 10 best restaurants in Pakistan for scrumptious pizza! This American restaurant is widely known for its Italian-American cuisine menu that includes Pizza, sandwiches, salads, and pasta.
With over 18,703 restaurants all over the world, Pizza Hut is a favorite for all as they have now become one of Pakistan's biggest restaurant chains. They have flavors that will blow your mind, amazing customer service, and on-time deliveries! Indeed, these are all the characteristics to keep your customers hooked on to you, right?
8. Standard Chartered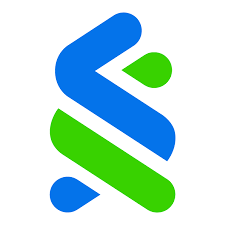 2013 marked the 150th anniversary of when Pakistan was blessed with the 6th largest bank in the country, Standard Chartered! With a workforce of over 9000 people in 94 branches, this bank is definitely the go-to for many Pakistani's! It is a subsidiary of a British multinational company owned by Shahzad Dada.
It was the first international bank that was awarded an Islamic banking license and also the first to open an Islamic banking branch. This well-renowned bank employs over 2,800 people and has a network of 61 branches located in 11 cities.
9. KFC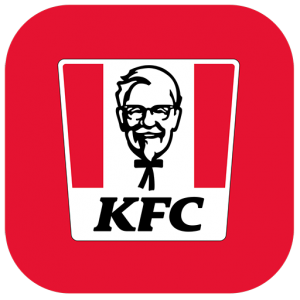 KFC was first introduced in Gulshan-e-Iqbal, Karachi by Raza Pirbhai in 1997. Today, KFC has a presence in 24 major cities of Pakistan with over 92 outlets nationwide out of which 22 are located in Karachi and 17 in Lahore!
The fast-food favorite of Pakistani's has a menu that consists of burgers, fries, fried chicken, nuggets, rice dishes, twister wraps, and a 'Zingeratha' – new addition of a fusion between their infamous Zinger and a paratha.
As promising as this multinational company happens to be, they have many projects to give back to the society that loves their food so dearly. One of the many is their hope to bring a positive change to the lives of people by providing better living standards with the movement called 'Mitao Bhook'.
10. Engro Corporation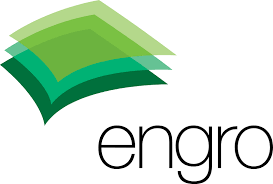 The Pakistani multinational conglomerate company is involved in the production of fertilizers, chemicals, energy, food, and petrochemicals. Engro Fertilizers is one of the largest fertilizer manufacturers in the world.
The company has a revenue of Rs 157.208 billion (US$950 million), a net income of Rs 69.107 (US$ 420 million), and its total equity of Rs 169.091 (US$1.0 billion). And it has employed a total of 3,768 employees.
11. Pakistan Tobacco Company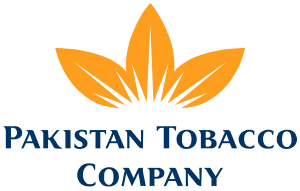 Pakistan Tobacco Company Limited is an economically significant company that was incorporated in 1947, immediately after the partition. The company has been manufacturing tobacco in Pakistan and over 1 million people are dependent on the industry for their livelihood. The company is not only involved in the manufacturing of cigarettes but also its cultivation and packaging. The headquarter is situated in Islamabad, with two factories in Akora Khattak and Jhelum.
12. Philips

Philips is a Dutch multinational conglomerate corporation that is headquartered in Amsterdam. The company is organized into three main divisions: Personal Health, Connected Care, and Diagnosis & Treatment. Philips has been operational in Pakistan for over 130 years now and has made a special place in the hearts of many. They have continued to improve people's lives with ground-breaking innovations. The company has a head office in Karachi along with branch offices in Rawalpindi and Lahore.
13. Microsoft Corporation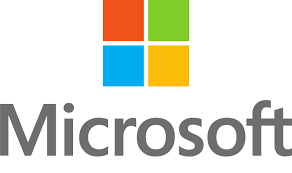 Microsoft Corporation is an American Multinational Technology Company. It is famous in Pakistan as it creates, fabricates, licenses, underpins, and sells computer software, consumer electronics, personal PCs, and related administrations.
The company is dedicated to human advancement and organizational achievement. The software giant is going strong with over 300 million users for Windows 10 alone as reported in 2020. There was a spike in demand observed in the pandemic as a result of which the company's revenue reached US$41.7 billion and net income was $15.5 billion, which is up by 44% compared to 2020.
14. Amazon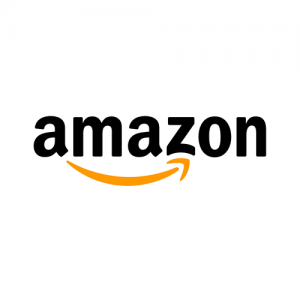 Amazon is an American global innovation organization based in Seattle, Washington. It is a well-known and widely used e-commerce based company that is very famous worldwide including in Pakistan. It is considered as one of the big four technology organizations, along with Google, Apple, and Facebook.
In 2020, Amazon created approximately 500,000 jobs for people with all types of experience, education, and skill levels.
15. Colgate Palmolive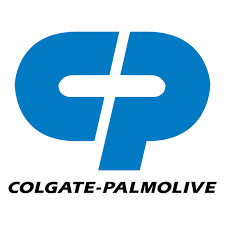 Colgate Palmolive, formerly known as National Detergents Limited, is a Pakistani consumer goods company that is a subsidiary of American multinational company Colgate-Palmolive and Pakistani company, Lakson Group.
It was founded in 1977 and is based in Karachi, Pakistan. Colgate-Palmolive Pakistan today occupies a prime position in the consumer products market. Colgate is strongly committed to spreading oral health awareness, with the single-minded objective of building the consumption of toothpaste across Pakistan.
Conclusion:
The bottom line is, if you ever get a chance at working for any of these companies, do not hesitate to jump at the opportunity! Each and every one of the companies mentioned above is an absolute blessing in disguise for our country and for our future generation. They are constantly providing us with development and growth in every way possible. Without these companies in our lives, we would be pretty much in the dark!

Note: If you want your company to be added in this list, please contact us through email: info@blogpakistan.pk OR use contact form Click Here.