Highlights
The State Bank of Pakistan unveils design for the 75 rupee note
Public issuance will begin on September 30th, 2022
On 14th August, the State Bank of Pakistan (SBP) revealed the design of the new 75 rupee note in a tweet. Below are the front and back images of the new 75 rupee note.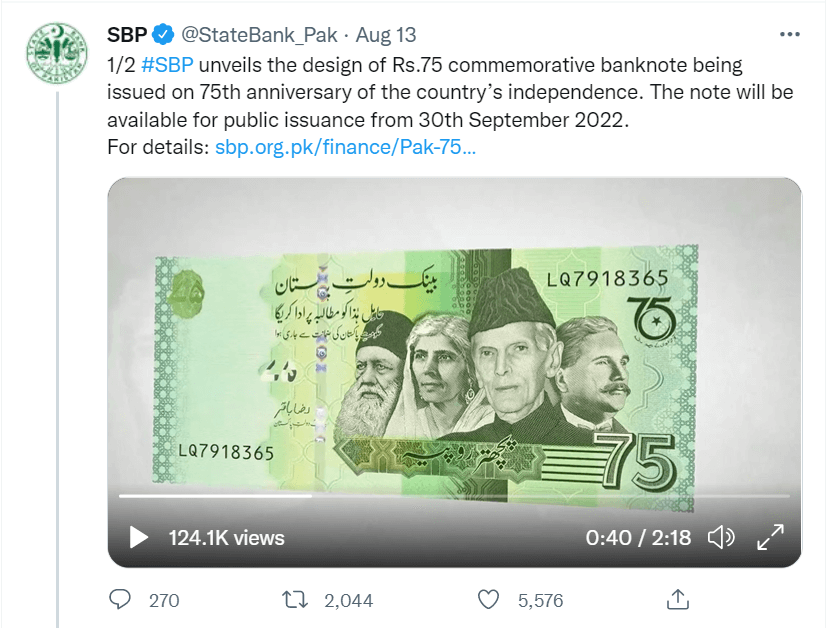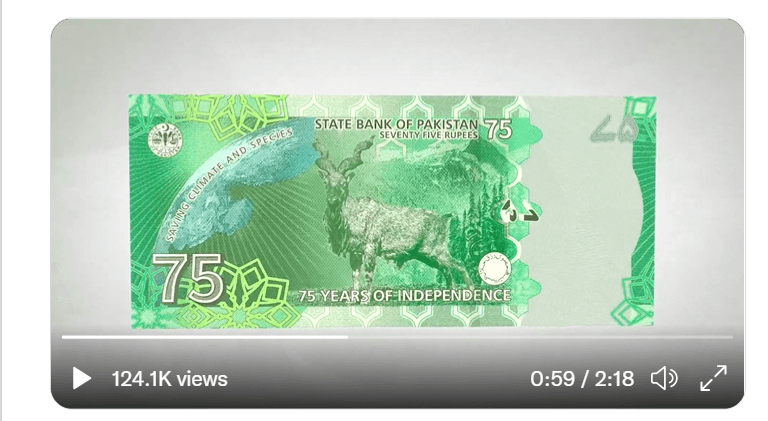 75 Rupee Note Launch Date
This is the 2nd time SBP has launched a commemorative note on independence day. The note will be available for the general public from 30th September 2022.
75 Rupee Note Features
The note marks the Golden Jubilee (75th birthday) of Pakistan and contains the images of national heroes like Quaid-e-Azam, Sir Syed Ahmed Khan, Mohtarma Fatima Jinnah, and Allama Iqbal. 
Earlier notes only had pictures of Quaid-e-Azam, but the new one will have 3 more images to honor their contributions to Pakistan. 
On the back side, the Markhor and Deodar trees highlight Pakistan's commitment to climate change and its impact.
The Markhor and Deodar trees serve as symbols of the devastation brought by climate change and call for urgent measures to address environmental degradation.