Pakistani celebrities – What do they eat? What do they dress like? What is their way of life? Fans love to know every little detail about them. These celebrities are, however, not only public figures but also loving parents who adore their children just like any other mother or father. Well, some of the children of these Pakistani superstars are also extremely gorgeous and have achieved great success in their careers. This article features the top eight Pakistani celebrities with the most attractive children. And you might be surprised to see some of them since not all celebrity households are well-known on social media.
Pakistani Celebrities Who Have The Most Attractive Children
The top 8 Pakistani celebrities who're the stars of the Showbiz industry and their children additionally excelling in their professions include:
Faisal Qureshi
Asma Abbass
Mahnoor Baloch 
Javed Sheikh
Shagufta Ejaz
Zeba Bakhtiar
Saba Hameed
Moammar Rana
Faisal Qureshi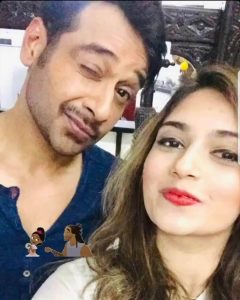 Faisal Qureshi has married thrice and Hanish Qureshi is his Daughter from 1st wife. Hanish is 22 years old and currently working as a Stylist at 7th Sky Entertainment. She is also a social media influencer with over 100k subscribers on Instagram. In her account, she shares videos related to fashion, lifestyle, and beauty.
Asma Abbas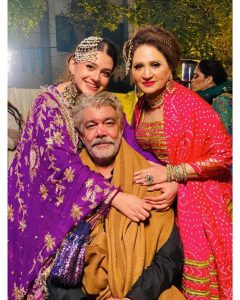 Asma Abbas is a Pakistani actress, producer, singer, and television host best known for her supporting roles in Urdu films and television shows. In 1965, she married an army officer named Abbas Gill, with whom she has a daughter named Zara Noor Abbas. Zara truly embodies both power and grace. We adore her because she has inherited the best qualities of both her parents. Zara, like her mother, is an actress who has received accolades for her commitment to all of her projects. Her humble nature also helped her gain a large fan base and popularity on her social media accounts.
Mahnoor Baloch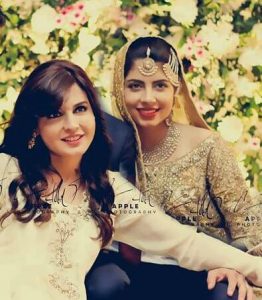 Mahnoor Baloch is a Canadian Pakistani actress, film director, and former model who was born in the United States. Reviewers commonly applaud her fitness and younger appearance on-screen. She also has a daughter named Laila Hameed, who is just as stunning as she is. By looking at Laila's photos, we can easily recall how Mahnoor used to look when she was younger. The hairstyle, the way of speaking, and the smile are all similar.
Javed Sheikh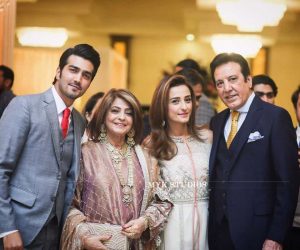 Jawed Sheikh is a Pakistani actor, producer, and director who has been working in the Indian and Pakistan film and drama industries for ages. Sheikh's first marriage was to Zinat Mangi, a popular television supporting actress from the time, with whom he had a son, Shehzad Sheikh, and a daughter, Momal Sheikh. Both the children are known in the industry for their good looks, getting lead roles in many Pakistani dramas. Momal started her career as a model then very soon, she turned into a famous actor for her famous family drama "Yeh Zindagi Hai". Shehzad, on the other hand, made his acting debut with the television series Dreamers.
Shagufta Ejaz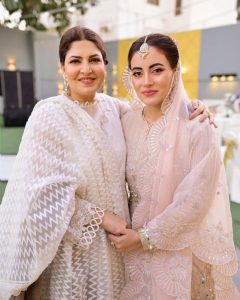 Shagufta Ejaz is a Pakistani actress who works in Urdu television and film. She is also regarded as one of Pakistan's best actors. The veteran actress has four beautiful daughters named Anaya Ali Siddiqui, Eman Ali Siddiqui, Haya Ali Siddiqui, and Nabiha Ali Siddiqui. Anaya Ali Hamza, however, is the most beautiful of the bunch, and she recently married in a star-studded grand wedding ceremony.
Zeba Bakhtiyaar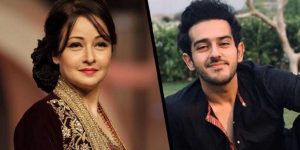 Zeba Bakhtiyaar is a name that needs no introduction because she is the same stunning young lady who wowed us all in the film Henna and drama Anarkali. Zeba found her true love in the arms of singer and music composer Adnan Sami. The couple's first child, Azaan Sami Khan, was born within a year of their marriage. Azan Khan first came into the spotlight when he composed music for the film "Parwaaz Hai Junoon". He also recently appeared in the drama "Ishq e Laa" on Hum Tv which elevated his fan base even more. Nowadays, Azaan is all set to release his new song "Tu" with a video starring Mahira Khan.
Saba Hameed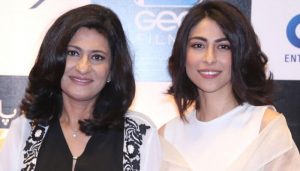 Saba Hameed, a popular Pakistani television actress, has performed the mother's role in many dramas & telefilms on Humtv, geo, and ARY digital. The actress is especially regarded for her roles in Fitoor, Kahin Deep Jalay, and more recently, Mere Humsafar. She was first married to Syed Pervaiz Shafi, with whom she had two children, a son Faris Shafi and a daughter Meesha Shafi. At present, Saba is married to versatile actor Waseem Abbas. Her daughter Meesha is one of the popular actresses and singers in Pakistan.
Moammar Rana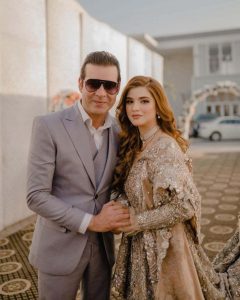 Moammar Rana is a film director and actor from Pakistan. He is well-known for his roles in Lollywood films, as well as Pakistani soap operas and television serials. His daughter Rea Moammar Rana is a licensed makeup artist who owns her own makeup studio in Lahore's DHA. Rea Moammar Rana is a well-known blogger as well. Well, whatever position she holds today, she has earned on her own.
Fariha Jabeen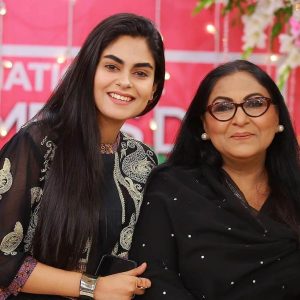 Fareeha Jabeen is a Pakistani actress who used to appear in classic PTV Home serials in the 1990s. She also appeared in a couple of Urdu telefilms. Lately, her role as Nagina Chachi in the highly lauded Hum TV series Suno Chanda 2 earned her a huge appreciation. Her daughter Amaar Khan, a promising actress, has a number of drama serials and telefilms to her credit, in both supporting and lead roles. She started off in 2018 with Telefilm Chashme Num, followed by Neelofur, Belapur Ki Dayan, Ghughi, Dil-e-Boreham, and Choti Choti Batain, and garnered rave reviews for her performances.
Gule Rana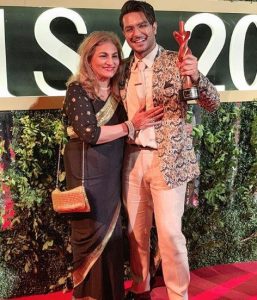 Gul-e-Rana is a Pakistani actress and politician who has worked in the television industry for many years. She has also produced a few telefilms, and her son is popular musician Asim Azhar. However, the actress divorced when Asim was only ten years old and has raised him entirely on her own since then, being a very responsible and wonderful mother. Asim began his singing career by covering contemporary Western songs on YouTube. Later, two of his Pakistani video songs, Jo Tu Na Mila and Tera Woh Pyar, also received widespread acclaim; both videos crossed over 100 million YouTube views.
Final Words
These 8 Pakistani celebrities and their children are winning millions of hearts every day. We'd also appreciate hearing from you. Tell us in the comment section which of these eight parent-child duos is your favorite. Also, please let us know if you believe we have left anyone out.