World record holder – Shehroze Kashif aka The Broad Boy, breaks another record by summiting Nanga Parbat (8126 meter). He is the youngest member of Pakistan's climbing community to summit the killer mountain with a tally of 8 x 8-thousanders.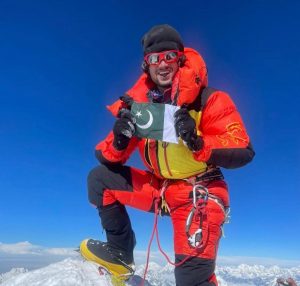 Shehroze Kashif has also scaled Everest, K2, Kangchenjunga, Lhotse, Makalu, Manaslu, and the Broad Peak. Nanga Parbat is the 9th highest mountain in the world and this young boy became the youngest mountaineer in the world to summit this peak.
It is the goal of the 20-year-old Shehroze Kashif to become the youngest person ever to reach the summits of all 14 of the world's tallest peaks.