According to Similarweb, ChatGPT has become a new favorite for Pakistani internet users. The AI text generator by OpenAI has ranked 7th among the most popular websites and apps used by Pakistanis.
Instagram lies at 8th position, Twitter at 9th, and TikTok at 10th.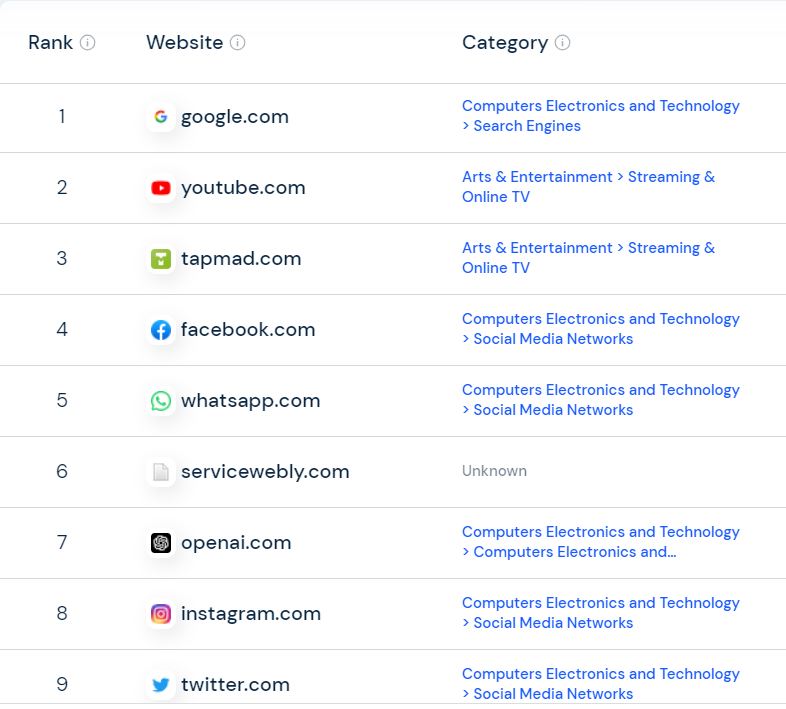 100 Million Users in 2 Months
ChatGPT has beaten well-established apps, including Instagram, WhatsApp, TikTok, and Facebook.
Just 2 months after its launch in November 2022, the chatbot had 100 million monthly active users in January across the globe.
For comparison, Instagram had reached 100 million users in 2.5 years, while TikTok reached the mark in nine months.
The AI chatbot also made its way to Pakistan, where students use it for their assignments, professionals use it for writing assistance, and the general public uses it as an assistance to guide them through various queries.
1.90 Billion Visitors in May
Globally, OpenAI's site ranked at the 17th spot and received a whopping 1.90 billion visits in the month of May 2023 alone.
Most users of ChatGPT are young, with 81% falling within the 18 to 44 years age bracket.
ChatGPT's success can be attributed to its wide range of features and its easy-to-use and understandable interface.
From a 5-year-old to a 50-year-old, ChatGPT can help you with anything imaginable. Just add a query and with its self-learning capabilities, it will give you the answer no other search engine can.