While Eid is already a joyous occasion to enjoy with your loved ones, celebrating it in Lahore adds a whole new dimension to the experience. With a plethora of exciting Eid activities on offer, this bustling city provides ample opportunities to make this festive season truly unforgettable. You can go to amusement parks, see some historical sites, or savor a range of delectable cuisines. In this article, we have listed the ten best places that you can visit to celebrate Eid in Lahore this year. Read on to learn.
Best Places to Visit in Lahore this Eid
With the long Eid weekend approaching, here's where to go for some fun in Lahore.
Joyland
Bagh-e-Jinnah
Sozo Water Park
Wonderworld
Emporium Mall
Lahore Fort
Minar e Pakistan
Happy Chappies
The Oasis Golf and Aqua Resort
Air Safari
Let's Look at these places more closely and see what they have to offer you.
1. Joyland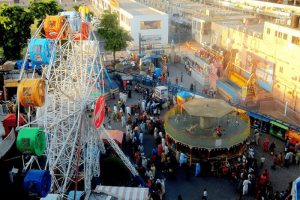 Featuring a large number of fun rides for both kids and adults, Joyland is one of the largest amusement parks in Lahore. So, if, on this Eid, boundless adventure is on your mind, be sure to visit this wonderful place. In the park, you can ride on tagada, Wonder Wheel, Frisbee, and manyAppolo rides. Besides, if horror rides are your thing, you can also take a round in their Horror House. Take this ride with your best friend and scream your lungs out.
Location: Fortress Stadium Circular Rd, Saddar Town
2. Bagh-e-Jinnah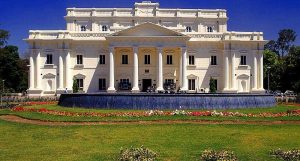 Bagh-e-Jinnah, formerly known as Lawrence Gardens is a beautiful park located in Shahrah-e-Quaid-e-Azam Lahore. This park covers an area of approximately 141 acres and attracts a large number of visitors every day. Its history, however, dates back to 1862 when it was named after Sir John Lawrence, the Governor-General of British India. After Pakistan gained independence, the park was renamed Bagh-e-Jinnah to honor the country's founder. With its rich history and scenic beauty, Bagh-e-Jinnah is undoubtedly one of the best places to relax in Lahore this Eid.
Location: Shahrah-e-Quaid-e-Azam, Jubilee Town
3. Sozo Water Park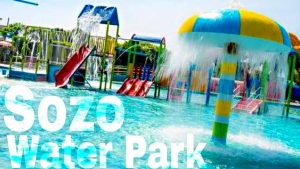 Sozo Water Park is another fantastic place to spend quality time with your loved ones during Eid. The park spans an expansive 25-acre area and boasts a plethora of thrilling water-based attractions. Get ready to be thrilled by a variety of water slides, wave pools, lazy rivers, and waterfalls. And that's not all – the park also features exciting dry rides like bumper cars, Ferris wheels, and swing rides, as well as arcade games and food stalls to add more fun to your experience.
Location: Canal Bank Road
4. Wonderworld

Who wouldn't love being lost in the world of fantasies? One of Lahore's biggest Indoor Adventure Centres, Wonderworld guarantees its visitors an ideal escape from all their worries and anxieties. Notable attractions of the park include ball pools trampolines, play frames, a football pitch, a go-kart track, and a daring drop slide. In the park, there is also an indoor ice skating rink. This rink is open year-round, so you can have the exhilarating experience anytime.
Location: Block E3, Gulberg III
5. Emporium Mall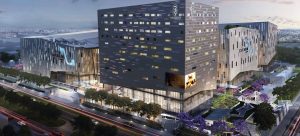 If you're looking to indulge in some retail therapy this Eid, this is the place to choose. Located in Johar Town, the Emporium Mall covers an area of approximately 2.7 million square feet and features over 200 local and international brands. The best part? This mall also houses a food court and a number of upscale restaurants, including globally recognized chains like McDonald's, Salt'n Pepper, and Pizza Hut.
Location: Abdul Haque Rd, Phase 2, Johar Town
6. Lahore Fort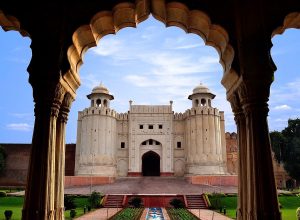 Lahore Fort, also known as Shahi Qila, is a historical landmark located in the heart of Lahore, Pakistan. The fort is situated on the banks of the Ravi River and was built during the reign of Mughal Emperor Akbar in the mid-16th century.
Location: Fort Rd, Walled City of Lahore
7. Minar e Pakistan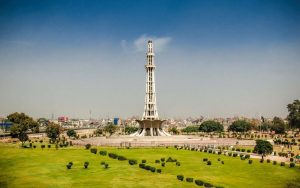 Minar-e-Pakistan is a national monument and iconic landmark located in the city of Lahore, Pakistan. It's basically a tower that stands at the height of 70 meters (about 230 feet). Providing a panoramic view of the surrounding area, the monument is a popular tourist attraction and a symbol of Pakistan's independence and sovereignty.
Location: Ahmed Ali Rd, Walled City of Lahore
8. Happy Chappies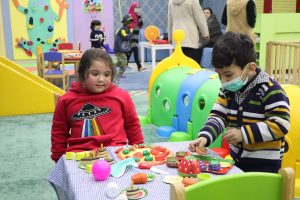 Looking for a fun and engaging way to spend Eid with your kids? Happy Chappies is the place to go. The place features a variety of interactive games and exciting rides that are sure to keep your little ones entertained for hours on end. Among the major highlights of the place are Climbing structures, slides, and obstacle courses.
Location: Sector Y DHA Phase 3
9. The Oasis Golf and Aqua Resort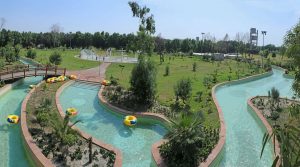 The Oasis Golf and Aqua Resort is a popular destination for families, golf enthusiasts, and anyone looking for a fun and relaxing day out in Lahore. The water park at Oasis Golf and Aqua Resort features a range of slides, wave pools, and other water attractions suitable for visitors of all ages. The resort also has several restaurants serving a variety of local and international cuisine, as well as event spaces for weddings, parties, and other gatherings.
Location: Main Multan Road, Opposite Honda Cars
10. Air Safari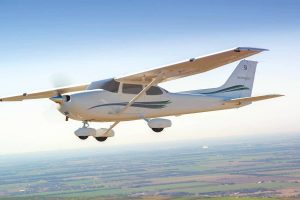 Air Safari Lahore is a recreational activity offered at Walton Airport in Lahore, Pakistan. During the air safari, participants are taken on a flight in a small airplane or helicopter over Lahore and shown the beauty of their city from above. The flight usually lasts for approximately 15-20 minutes.
Location: Hangar No: 1, Airport, Nishtar Town
Conclusion
Eid is just around the corner, and as much as we love enjoying this wonderful festival with our loved ones, it's time to go to fascinating places and soak up the festive spirit.
In this article, we have enlisted the top ten places to visit in Lahore this Eid. If you want to create some unforgettable memories with your loved ones, definitely head to these places.