Visiting Faisalabad for the first time? Want a car to make travelling easy? Well, you can always rent a car to make your trip as memorable as possible. There are several rental car services available to help you with the issue. You can get the car of your choice along with drivers if you want. Rental car services have so many benefits such as you can save the maintenance fee of the car, use it anywhere you want to. Moreover, if you don't feel like driving then a rental car is the ideal choice for you.
Car Rental Services in Faisalabad
Here is the list of best rental car services, from where you can rent amazing cars at an affordable price:
| | | |
| --- | --- | --- |
| Car Rental in Faisalabad | Contact Information | Address |
| Amaar Car Rentals | 0305 7990100 | Millat Chowk, Faisalabad. |
| Hertz Rental Car | 0301 8278837 | Club Roads, Civil Lines, Faisalabad. |
| Fly Pakistan | 0345 9668442 | East Canal Road, Faisalabad. |
| Rent Car 247 | 0321 5553472 | E-11, Islamabad. |
| JJ Rent a Car | 0300 5429464 | I-8, Faisalabad. |
| Sky Car Rentals | 0301 8566125 | Blue Area, Islamabad. |
| Sher Brother rent a Car and Tour | 0321 4470441 | Gulberg, Lahore. |
| Fatima Travels | 03092121222 | G-8, Islamabad. |
Amaar Car Rentals
From Amaar car rentals you can get any kind of car and vehicle on rent. Making your life and travel easier for you. Their services are very quick and they deal with their customers in a very professional way. Moreover, you won't face any hidden charges while dealing with them. Their cars are clean and well-maintained so you do not have to worry about any glitches or issues your way. At Ammar Car rentals they have a 24 hours service, so you can rent a car anytime.
The type of vehicle they have includes:
Vigo Champ
Honda City 
Honda BRV
Land Cruiser
Toyota Vitz
Prado
Corolla GLI
Contact Information: If you need any information regarding their service or fees, please contact 0305 7990100
Address: To rent a car in Faisalabad you can visit them anytime at Millat Chowk, Faisalabad.
Hertz Rental Car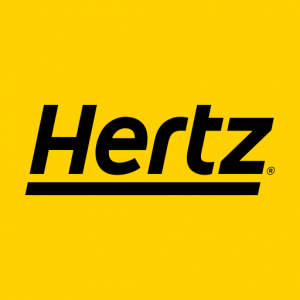 Choose from EVs, SUVs, and sports cars to box trucks, cargo vans, and pickup trucks at thousands of car rental locations. Then, in a thoroughly clean ride, go wherever the road may lead. Let's get started with all the well-maintained and tidy cars without any stress of driving. Hertz provides renters with a wide range of vehicles to suit any budget or occasion. When you rent a compact or economy car from Hertz, you can expect a Nissan Versa, Toyota Corolla, Chevrolet Impala, or something similar. This is your go-to collection for everyday low-cost and high-quality car rentals. Whether you're on a budget or travelling for business, our compact and economy car rentals will get you where you need to go. Today, make a reservation and pick up your economy car rental at any of their convenient nationwide locations, including airport locations.
The cars you can rent from them include:
EVs
SUVs
Sports Car
Cargo Vans
Toyota Corolla
Chevrolet Impala
Nissan Versa
Contact Information: You can contact them anytime for renting a car in Faisalabad at 0301 8278837.
Address: You can also visit their office at Club Roads, Civil Lines, Faisalabad, and pick the rental car of your choice.
Fly Pakistan

Car Rental in Faisalabad has a dedicated 24/7 support team. Fly Pakistan's top priority is your safety best for your Faisalabad car rental needs. Best Vehicles at the Lowest Prices in Faisalabad, Book a rental car in Faisalabad for a wedding ceremony, family functions, or any other event from their collection of luxury and affordable vehicles at the best prices. They have a large selection of luxury and well-maintained vehicles.
They include the following vehicle in their renting services:
Toyota Corolla
Honda Civic
Honda CIty
Suzuki Wagon R
Cultus
Honda BRV
Suzuki APV
Changan Karavan
Carry Suzuki Bolan
Toyota Hi Roof
Hilux
Contact Information: To get any more details about renting a car in Faisalabad, Please contact 0345 9668442.
Address: Their office is located on East Canal Road, Faisalabad. You can visit there in order to rent cars.
Rent Car 247

Rent Cars 247 provides the best vehicles at the most competitive prices in Faisalabad and throughout Pakistan. Our car rental services are available in Islamabad, Rawalpindi, Lahore, Karachi, Peshawar, Sargodha, and other cities throughout Pakistan. You can reserve a vehicle through their online booking system. All you have to do is enter a date, a vehicle, and a city, and you will receive a quick quote. If you think the quote is reasonable, click Book Now to reserve the vehicle for the selected city and time period. It's that easy! If you have any questions, please visit their contact page or give them a call, and they will gladly assist you.
The types of car you can rent from them includes:
Prado
Toyota Vitz
Honda Civic
Copen X-Play
Vigo Champ
Toyota City Gli
Honda BRV
Toyota Land Cruiser
Contact Information: If you have any queries, you can contact them 0321 5553472.
Address: Rent your car today through their online portal. Moreover, they have their headquarters in E-11, Islamabad.
JJ Rent a Car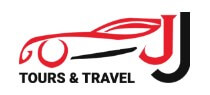 If you are looking for the best car in town, J&J rent a car that offers you the comfort and convenience of travelling. They are the most affordable Rent a Car in Faisalabad. They provide the most recent vehicles to meet the needs of all customers. Their courteous and professional drivers ensure that you have a worry-free journey. They provide a wide range of vehicles at the most affordable rates in Faisalabad, including luxury car rental Faisalabad, 4×4 SUVs, Sports Cars, coasters, and buses. They not only provide their services in Faisalabad but also provide car rentals across the country in various other cities in Pakistan.
You can get the cars of following brands at rent :
Mercedes
Lexus
Land Rover
MG
Nissan
Rolls Royce
Suzuki
Toyota
KIA
Hyundai
Hummer
Daihatsu
Changan
BMW
Audi
Contact Information: For renting a car in Faisalabad, you can contact on the number 0300 5429464.
Address: Get the best rental services from JJ Rent a Car. They have their main headquarters in i-8 Markaz, Islamabad.
Sky Car Rentals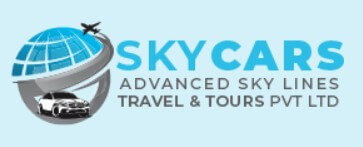 Sky Cars Rental strives to make your time on the road less stressful and more enjoyable. Get a car delivered to your door, wherever you are, without paying a fee. Simple reservation procedure: There is no need to upload documents or go through all of the procedures that come with renting a self-drive car. Their booking process is so quick and easy that you can book a car in less than a minute.
They include the following cars in their rental service:
BMW 5
Honda BRV
Mercedes Benz C class
Honda Vezel
Honda Civic
Toyota Corolla Altis
Range Rover
Toyota Prado
Toyota Revo
Toyota Vigo
Toyota Van Grand Cabin
Contact Information: Call them anytime to get information about rental cars at 0301 8566125.
Address: Their head office is located in Blue Area, Islamabad.
Sher Brother Rent a Car and Tour

Sher Brothers car rental agency offers low-cost car rentals in Faisalabad. They have limousines as well as a Prado, Landcruiser, Fortuner, Corolla, Civic, Brv, Coaster Bus, Hiace Grand Cabin, and other vehicles. Sher Brothers Car Rental in Faisalabad offers the most recent models of cars with a driver. You can rent a car for travel, tours, and weddings for a reasonable price.
They include the following vehicle for rent:
Toyota Prado
Toyota Land Cruiser
Toyota Fortuner
Toyota Revo
Audi A6
KIA Sportage
Contact Information: You can always get more information about rental cars 0321 4470441.
Address: They have a head office in Gulberg, Lahore; However, you can always get the car at your doorstep by just booking it from them.
Fatima Travels

Are you looking for a company that can offer you a car with guaranteed safety and full guidance? Fatima Travels responds to your inquiry. Fatima Travels have proven themselves in the travel industry by offering the best cheap flight deals and tour packages. They had gone one step further and attempted to work in the car rental industry.They continue to strive for the best for their customers here as well. Fatima Travels rents out the best cars in the best condition so that your trip in Faisalabad can become as easy as possible.
The type of cars you can get from Fatima Travels are:
Luxury Cars
Jeeps
Busses
Vans
Contact Information: If you need any further information regarding the rental service, please contact 03092121222.
Address: Their head office is located in G-8, Islamabad.
Let's Start Your Journey!
Get your dream car at easy and affordable rent and start exploring Faisalabad. Get the opportunity to drive all the luxurious cars, without any stress of maintaining it. Let us know in the comments below about the rental car services you use in Faisalabad.