IFA has sealed a renowned restaurant in E-11 Islamabad in violation of hygiene standards. The name has not been revealed, but the Islamabad Food Authority recently announced on Twitter about the news.
The IFA found expired tortilla wraps, peri sauce, a tempered BBQ sauce, along with expired garlic bread on the premises.
The Authority has sealed the place to discourage such heinous acts in the future and to ensure hygienic and clean food makes its way to the general public.
The story has received some criticism from the public as well, who demand to know the name of the restaurant that has been sealed.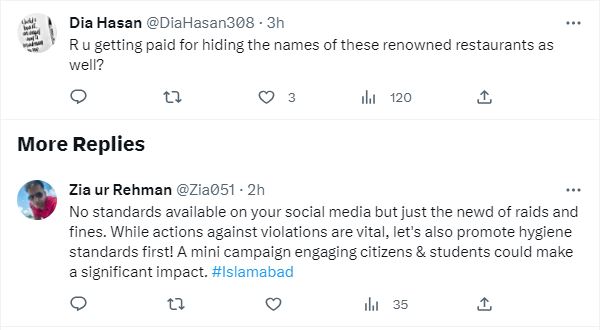 Earlier in March, Tehzeeb Bakery was also sealed on account of negligence. Six employees in the bakery had tested positive for Hepatitis but were still allowed to work on the premises.
Subscribe for More News!
Want to stay updated with the latest news and happenings around Pakistan? Subscribe to the BlogPakistan newsletter by entering your email at the bottom.