In a positive development, the CDA Chairman, Noor Ul Amin Mengal, recently announced that the old cycle track at the Shakarparian National Park will be opened to the public from coming Sunday, 25th June 2023.
The park is currently under rehabilitation and will soon be open to the public to enjoy.
The Shakarparian Cycling Track
The 12km long track begins from I/8, from Kachnar Park, and ends at the Rose and Jasmine Garden in G-6.
Note: The route may be altered after completion of the rehabilitation process.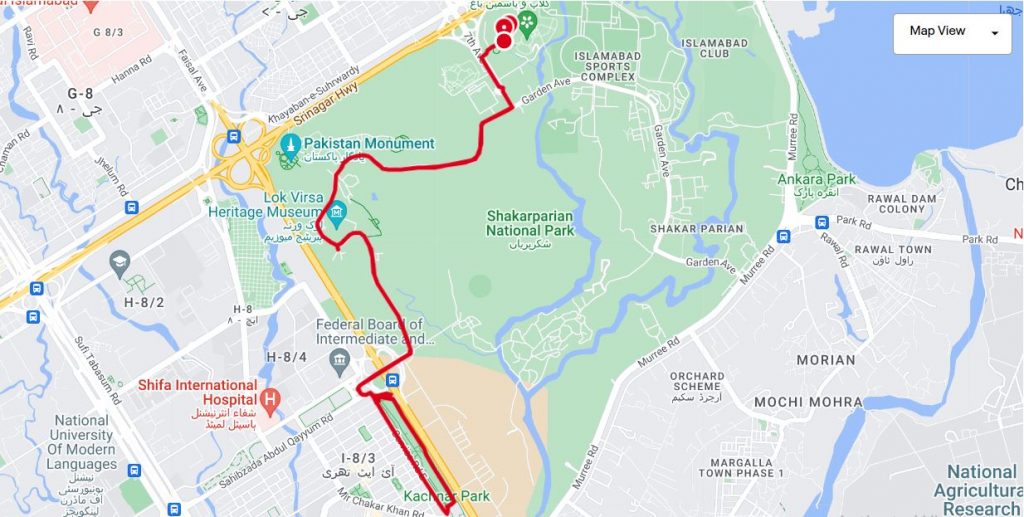 Source: Mapmyride
Response by the Public
In response to the Twitter post by the CDA Chairman, many lauded his efforts, while some pointed out discrimination and negligence in some areas.


While the decision to rehabilitate and open the cycle track for the public is a great move, we expect CDA to maintain the track and ensure safety for the cyclers to further promote the cycling culture in the capital.