Karachi, the "capital of Sindh", has remained the land of culture, history, fashion, trade and vibrant nightlife ever since. Not only that, the city has been – and still is – home to a number of prestigious educational institutions as well. In fact, it boasts more schools and universities than any other city in Pakistan
However, how do you know what's best for your child when there are so many options? The most important thing is to locate a school that is completely focused on your children's needs and provides them with opportunities to study and grow. Although this would necessitate meticulous, considerable planning, I am confident that your efforts will be well worth it if you can discover a school that brings out the best in your child. This article is intended to offer parents information on some of Karachi's top schools in order to assist them in making an informed decision when choosing a school for their children.
Note: This is not a sorted list; each school has its own distinct services, so do not make your decision based on the ranking of this list. We recommend you to go through the complete list to make an educated decision.
Schools in Karachi
Karachi Schools provide a comprehensive range of experiences for students with a combination of huge research institutions and art schools scattered across the city. Here are the 10 Best Schools in Karachi including their Programs, Fee, and Contact Details. Have a look:
Beaconhouse School System
Education Bay School Karachi
Convent of Jesus and Mary
Bay View High school
Falcon Grammar School
The Lyceum School
White House Grammar School
The Avicenna School
British OverSeas School
The City School
Beaconhouse School System

The beacon house school system Karachi run by Mrs Nasreen Mahmud Kasuri was established in 1975. It is one of Karachi's best schools. As the world and the needs of the community continue to develop at an ever-increasing pace, Beaconhouse aspires to be open to change, adjust, evolve, and keep up with the pace that society demands. In other words, the school's faculty makes every effort to provide high-quality, advanced education and pursue excellence in quality management. During your time at the school, you will also be instilled with the mind-blowing habits of piety, virtue and self-reliance in order to get value-based education. Apart from instilling principles, the school guarantees that a high standard of morality and discipline is maintained in the school.
| | | | |
| --- | --- | --- | --- |
| # | Branch | Address | Contact Number |
| 1 | Beaconhouse PECHS Campus | Education A, 1, Block 6 PECHS | (021) 34555882 |
| 2 | Beaconhouse Defence Campus | Phase VIII Zone A | (021) 35847083 |
| 3 | Beaconhouse school system kindergarten branch II | Umar Colony Block 1 | (021) 35847083 |
Programs:
Early years
Primary school
Middle school
Matriculation
Fee range:
PKR 22,930 – 29,750 (baby and toddler program to 5)
Education Bay School Karachi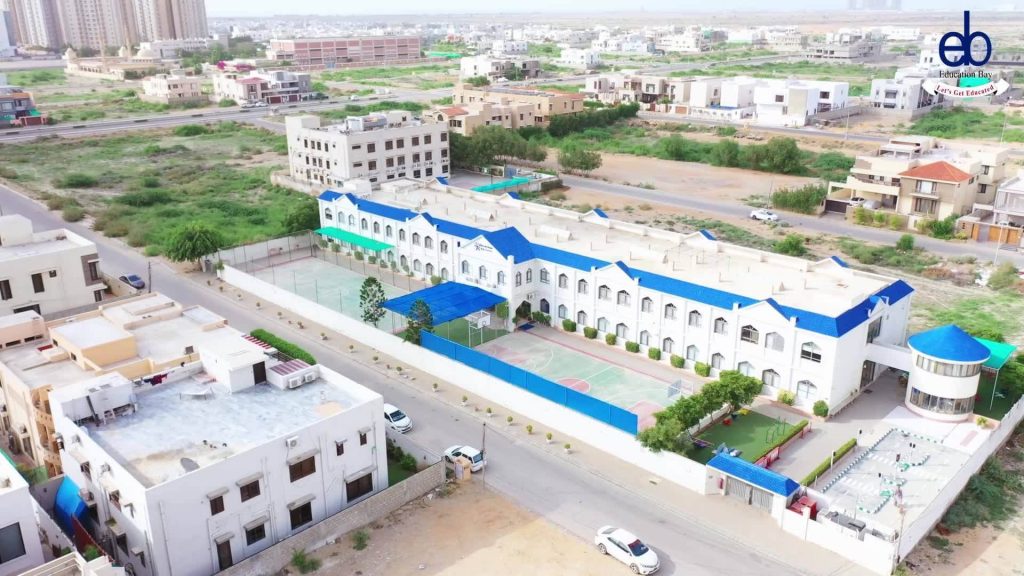 Education Bay school Karachi is a centre of the latest learning institutions that serve the academic, practical and spiritual needs of the progressive world. The school believes in the mantra "learning by doing". Simply put, Education Bay School invites students to an interesting and fun learning opportunity. The Admission Process is also fully transparent, and it was established to ensure a decent fit between what parents and children expect and what the School can provide in response.
| | | | |
| --- | --- | --- | --- |
| # | Branch | Address | Contact Number |
| 1 | DHA campus | Phase VIII, DHA | +(92)2135250067 |
Programs:
Pre-primary
Primary
Secondary
O-levels
Fee range:
You must contact the school's administration directly to inquire about the fee structure, as it changes based on the course selected.
Convent of Jesus and Mary

The Convent of Jesus and Mary has long been considered Karachi's most prestigious educational institution. Despite the fact that it is a catholic school, both girls and boys, Muslims and non-Muslims, can receive an excellent education here. Sited in Frere Town, Karachi, the Convent of Jesus and Mary school is also renowned for its vast range of extra-curricular and co-curricular activities.
| | | | |
| --- | --- | --- | --- |
| # | Branch | Address | Contact Number |
| 1 | Clifton Main Campus | Block 5 Clifton, | 0312 2312751 |
Programs:
Primary Education
Secondary Education
Fee range:
Contact the school for detailed fee information
Bay View High School
Bay View is a well-known institute that has brought a new epoch in education. With professors and administration working very closely together, it enables children to develop at their own tempo while also helping them in realizing their full potential. The school's unique educational curriculum is actually based on the UK National Syllabus, which gives kids a smooth development from preschool to junior high school, culminating in Cambridge exams at the Senior Campus in Grade Xl. What's more? The kids are taught using innovative teaching methods as well as lots of events and programmes, which are hosted in which students take part to build confidence, compassion, and teamwork skills.
| | | | |
| --- | --- | --- | --- |
| # | Branch | Address | Contact Number |
| 1 | Junior Campus Clifton | Marine Promenade Road Block 2, Clifton | 021-35867161-2 |
| 2 | PECHS Campus | Darul Aman CHS | 021-34382257-59 |
| 3 | Senior Campus | 8th Flench Street, Civil Lines | 021-35219954 |
Programs:
Early childhood education
Primary education
Secondary education
Cambridge examinations
Fee range:
Call the campus for details regarding the fee structure
Falcon Grammar School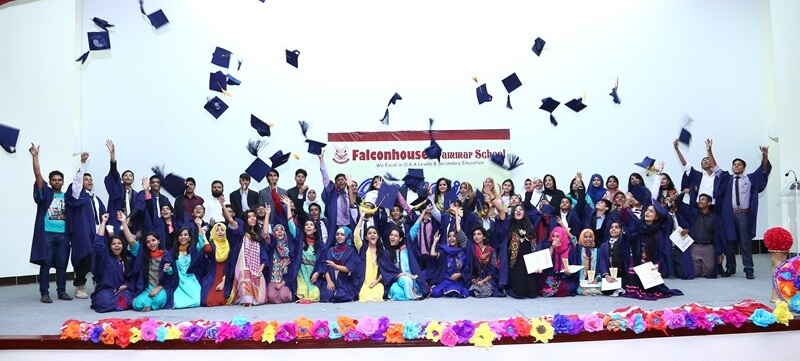 Established in 1984, the magnificent Falcon Grammar School is one of the largest English medium school systems in Karachi, Pakistan. The school provides preschool, primary, and secondary education to students as well as prepares them for local SSC and international GCE. Indeed, each faculty member at the school strives to maintain the heritage of providing high-quality education on both academic and non-academic dimensions, in strict accordance with the demands of today's world and the difficult problems that lie ahead. Students at Falcon School can also join a variety of clubs to further develop their artistic and innovative abilities.
| | | | |
| --- | --- | --- | --- |
| # | Branch | Address | Contact Number |
| 1 | North Nazimabad Campus | Block – B, North Nazimabad | 021-36643686 |
| 2 | North Karachi Campus | Sector 11 – A, North Karachi | 021-36906877 |
| 3 | Gulshan-E-Iqbal Campus | Behind Regency Heights | 021-34988930 |
Programs:
Primary education
Secondary education
Preparation for local SSC and international GCE
Fee range:
Contact the campus directly
The Lyceum School

A private co-education day school founded in 1987, the lyceum school Karachi has been giving a high-quality higher secondary education to students interested in pursuing meaningful academic work for years. The school is known for offering a broad and balanced curriculum grounded in the great tradition of our society, and heritage, and has a stellar reputation for academic excellence and social conscience. Overall, Lyceum has invested a lot of time and effort in cultivating this collective identity. So, if you also want to succeed as a scholar, become an important element of society, and to inculcate a feeling of personal honesty and integrity, you can count on this. In a friendly and welcoming setting, you indeed will be able to engage yourself intellectually as well as continue your learning outside the school.
| | | | |
| --- | --- | --- | --- |
| # | Branch | Address | Contact Number |
| 1 | Lyceum Main Campus | Block 5 Defence V Clifton | (92-21) 3582-1741 |
Programs
Advanced level education
AS and A-level courses
Fee range:
Fee varies depending on the course
White House Grammar School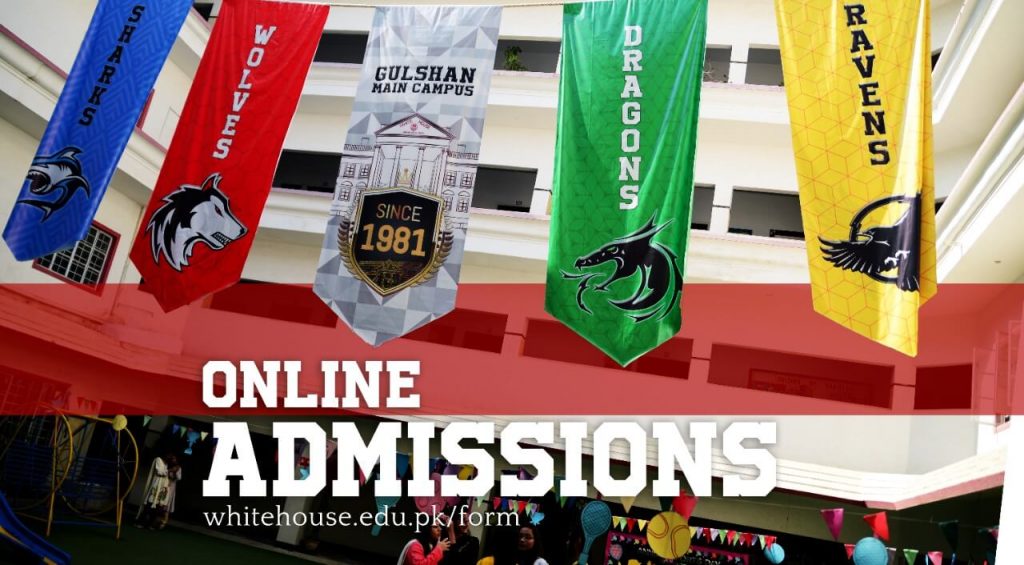 White house grammar school Karachi opened its gate in 1981. Since then, it has been one of the pioneer schools on many fronts. Classes in general range from Kindergarten to O-levels/matric and the rooms are simply too lovely to skip. The faculty and administration at white house grammar school also make the utmost effort to promote extracurricular activities such as football, PT, volleyball, art, theatre etc, as well as voluntary work. Aside from that, it also offers a wealth of career counselling, which in turn helps assess and define the future of kids, delivering advantages to society, and the globe at large. Admissions however are made on a space-available basis at the school.
| | | | |
| --- | --- | --- | --- |
| # | Branch | Address | Contact Number |
| 1 | Jouhar Campus | Block-15, Gulistan-e-Jouhar, Karachi | 021-34016948 |
| 2 | Gulshan Campus | Block-4, Gulshan-e-Iqbal | 021-34967954 |
| 3 | Head Office | ST-12, Block-2 FB Area | 021-36310890 |
Programs:
Kindergarten
Primary education
Secondary education
Fee range:
Contact for a detailed fee structure
The Avicenna School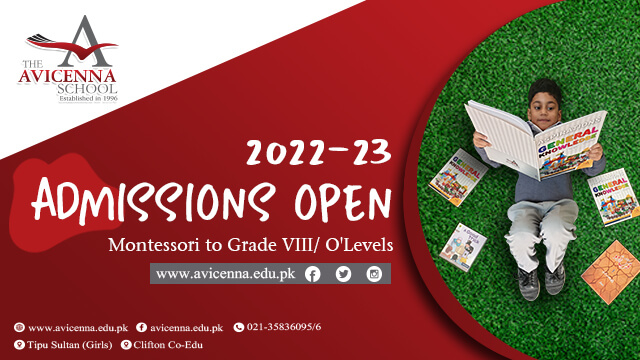 The Avicenna School is considered to be one of the most prestigious and premier institutions in Pakistan. It was first launched in Karachi in 1952 and has flourished in the city ever since. It has top-notch computer labs, scientific labs, a psychology lab, a geography lab, and an audiovisual area. Indoor games, physical workouts, karate, and social service activities are also available. Overall, it provides an ideal learning and training environment for the developing mind.
| | | | |
| --- | --- | --- | --- |
| # | Branch | Address | Contact Number |
| 1 | Clifton Co-ed Campus | Block 2، Block 2 Clifton | 0330-0284284 |
| 2 | Tipu Sultan Girls Campus | AL Hamra Society, main Tipu Sultan Road, | (021) 34554211, |
Programs:
Montessori
Junior/middle school
O'level
Fee range:
Depends on the course
British Over Seas School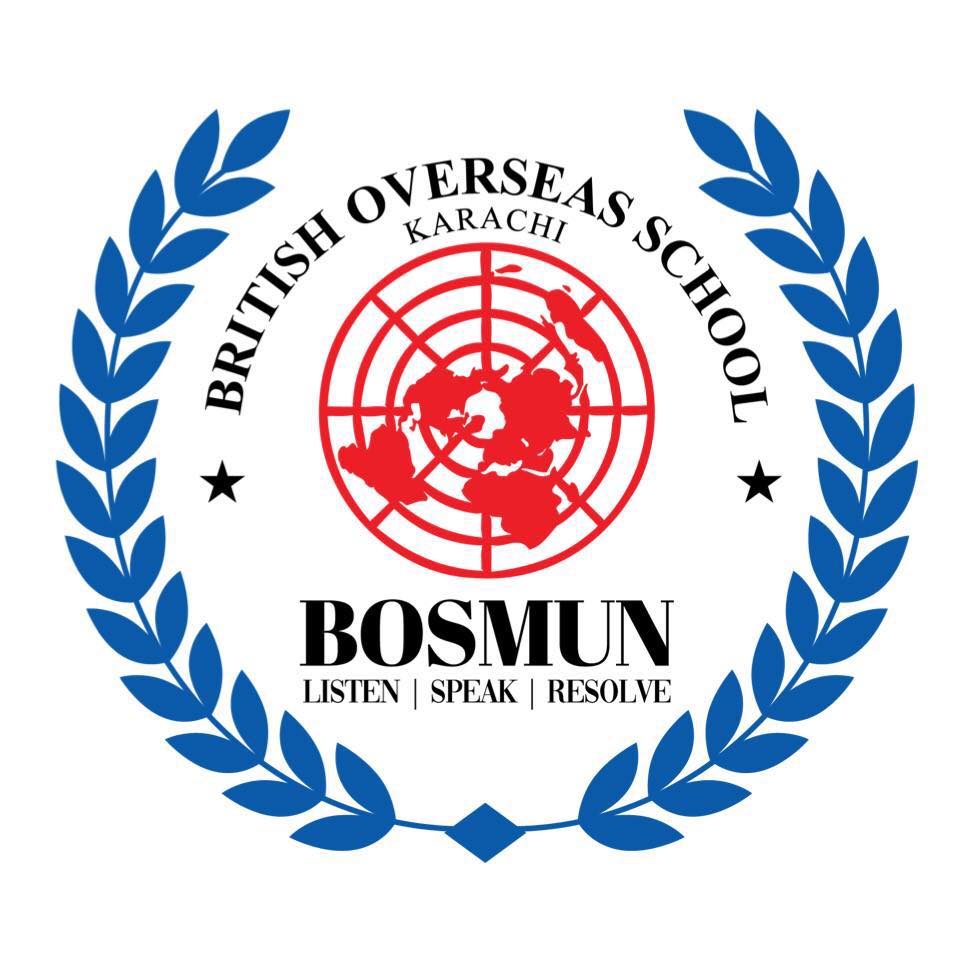 The British Overseas School Karachi is one prestigious co-ed British school with classes ranging from Pre-Nursery to IGCSE. The school's main goal is to provide a pressure-free yet competitive learning atmosphere while also embracing each child's diversity. Aside from academia, the school holds numerous national level Olympiad tests for kids and celebrates their accomplishments.
As for administration, it has a board of 12 governors, which comprises four permanent members: the Chairperson of UKAP, the British Deputy High Commissioner in Karachi, the Director of the British Council, the Principal, and four elected parent representatives.
| | | | |
| --- | --- | --- | --- |
| # | Branch | Address | Contact Number |
| 1 | DHA branch | Khayaban-e-Hilal, Phase 7 | (021) 111 267 267 |
Programs:
Early years and foundation stage
Secondary
Subject Area
Fee range:
Annual fee ranges from £2,728 to £6,058
The City School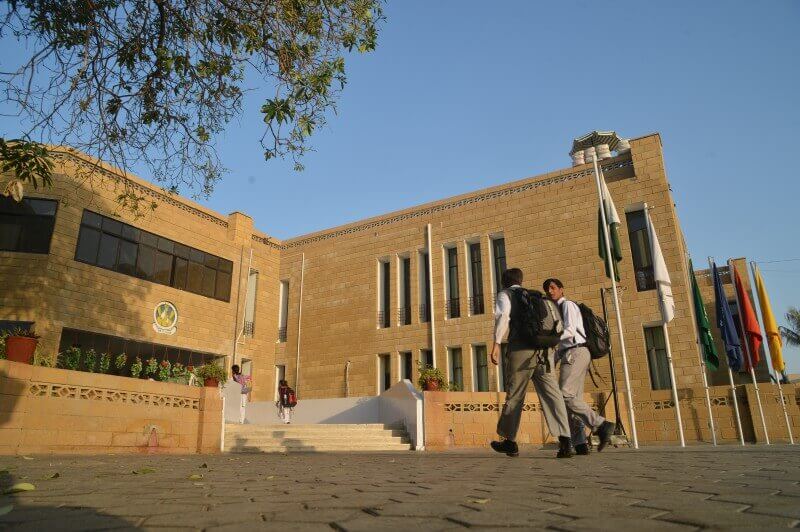 City School Group was founded in Karachi in 1978. It is now one of the country's biggest school systems, with campuses in all the main cities. The school teaches information and skills-based syllabus based on the UK national curriculum prepared by a skilled teaching staff of over 9000 people. City school is also widely known for its tremendous support for extracurricular activities.
| | | | |
| --- | --- | --- | --- |
| # | Branch | Address | Contact Number |
| 1 | Gulshan Campus | Block 7, Gulshan-e-Iqbal | 021-34812366 |
| 2 | Defence Junior Campus | Khayaban – e – Rahat, Phase V, DHA | 021-35347712 |
| 3 | TCN Tipu Sultan | Al Hamra Society, Tipu Sultan Road | 021-34383593 |
| 4 | KAECHS Campus | House No. D-11, Block 1, | 021-34376405 |
Programs:
Early years education
O level
A levels
Fee range:
PKR 23,000 to 42,000 depending on the branch and the course chosen
Final words
There are indeed the Best Schools in Karachi that can offer your children a well-rounded education. We encourage you to go over them thoroughly!