Shoaib Akhtar, a renowned sprinter from Pakistan, shared a 25-second motion poster of his film "Rawalpindi Express – running against the odds" on Twitter on Monday. The film's release date, November 16, 2023, was also disclosed in the teaser.
The former Pakistani cricketer Shoaib Akhar is a sensation both inside and outside of Pakistan.
With a peak speed of 161.3 km/h, he set the record for bowling the fastest delivery in international cricket. He also had two 10-wicket hauls and sixteen five-wicket hauls to his credit.
Akhtar is also the very first player from Pakistan to have a commercial film about his life created.
The speedster of the green team announced the short film on his journey on Twitter and shared the First Teaser of it. He tweeted, 
"Beginning of this beautiful journey. Announcing the launch of my story, my life, my Biopic, 'RAWALPINDI EXPRESS – Running against the odds. You're in for a ride you've never taken before. First foreign film about a Pakistani Sportsman. Controversially yours, Shoaib Akhtar."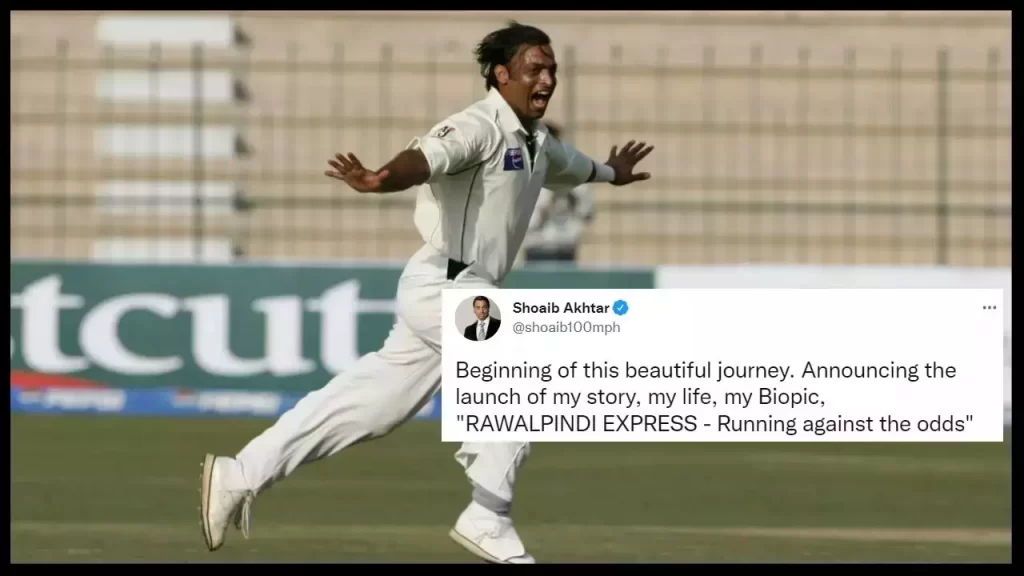 The 25-second teaser, however, showed Shoaib running with his back to the camera in a very hazy background with train tracks in the middle. Then, while a horn could be heard but no locomotive could be seen, the camera zoomed in on him and the number 14 on his shirt cover up the majority of the screen.
Rawalpindi Express – Running against the odds is the first ever biopic being made on a cricketer on such an international level, shoot sites and it will probably hit the theatres on November 16, 2023.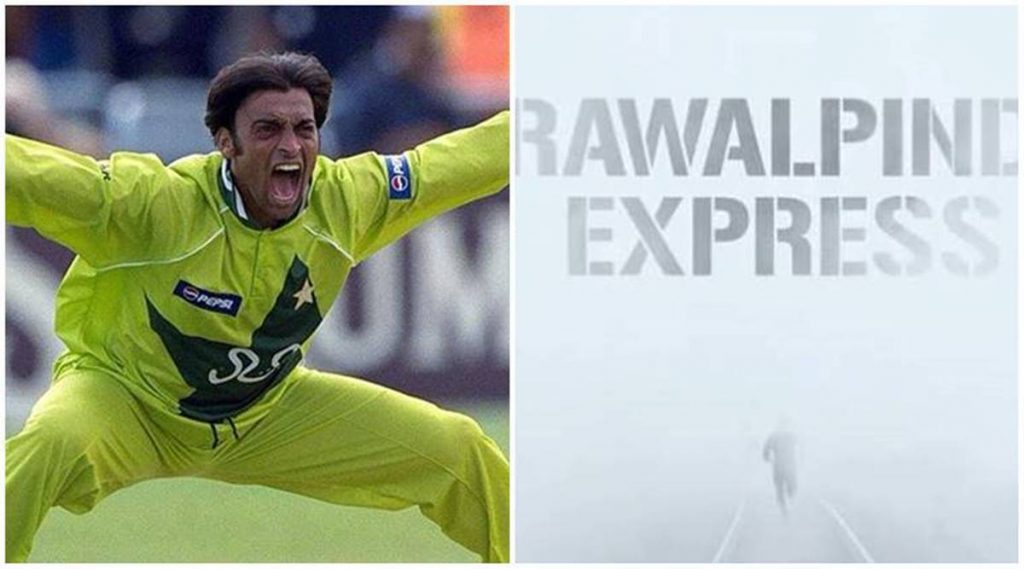 Moreover, Faraz Qaiser is helming this movie under the auspices of Qfilmproductions.
When talking about the movie for the first time, Qaisar remarked that he thinks what people know about the legend is really just the tip of the iceberg; in truth, it's a magnificent tale of tenacity, adversity, and passion that has to be shared.
However, the identity of the person who will play the role of this legend has not yet been revealed.
The director also added his two cents about the film just recently.
He wrote on his Instagram story that an idea from 2016 has finally materialized and the poster for my first-ever feature film is now available!
Additional details of the film are yet to be revealed so stay tuned!