The State Bank of Pakistan (SBP) took to its Twitter handle to debunk the fake news regarding a cybersecurity attack on 9 banks in Pakistan. The news attributed these remarks to the SBP chief spokesman, Mr. Abid Qamar, and reported that the attack has resulted in a theft of money and data loss from these banks.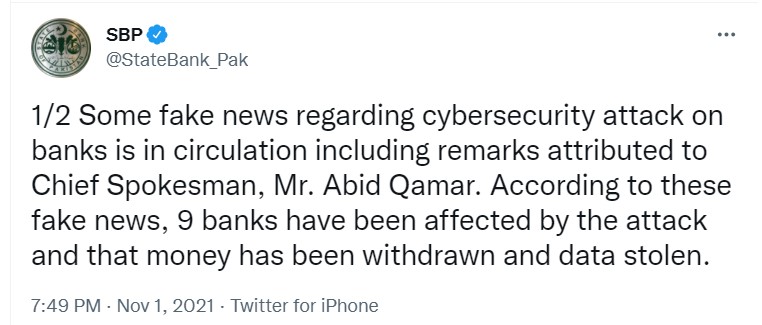 Elaborating in their tweet the SBP stated that there has been no such attack, and no financial loss or data theft has been observed. The bank stated that the situation is being closely monitored and any update or information regarding the incident shall be shared through SBP's official communication channels.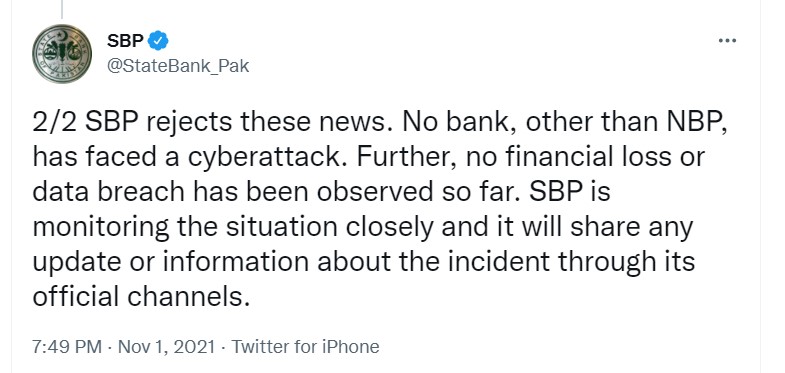 The fake news circulated following a cyberattack on the SBP subsidiary National Bank of Pakistan (NBP) this past Saturday. The NBP conceded of facing a malware attack and the resulting collapse of its system. Though the bank did not incur any monetary or data loss, it affected the banks' customer services and may cause delays in the disbursement of salaries to public servants.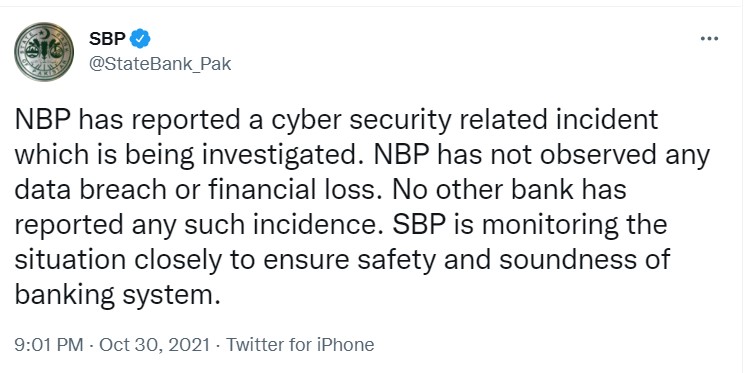 The NBP malware attack can even cause issues in tax collection and pension supply. The National Bank of Pakistan is currently working to restore its full-service operations.