Lahore and Karachi's battle over who is the food capital can never stop. But we know who you'll be siding with after seeing this list (and trying) of these desserts in Lahore!
These places have the absolute yummiest desserts in the whole of Pakistan and certainly worth the visit.
Best Dessert Places In Lahore
Layers
Delicatessen
Pomy's
Jaybees
Aylanto
Alamgir
Deja's
Sweet Affairs
The Chocolate Room
Masoom's Pancake Lounge
1. Layers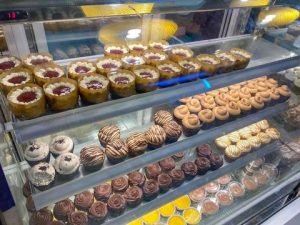 The new restaurant that has taken the food scene in Lahore by storm. Their cakes and cookies are delicious, and their prices are very reasonable. Many of their chocolate flavors are perfect in cupcakes. You must try the red velvet or the lotus cakes when it comes to cakes. Their lotus cake is to die for in dessert cups!
Location: Y-Block Phase 3 shop number 12, Lahore.
2. Delicatessen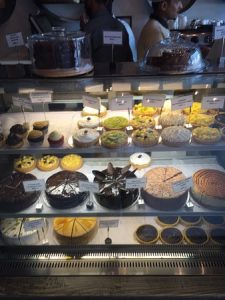 Delicatessen's Nutella crepe is a chocolate lover's wish come true. The Nutella-filled crepe is topped with toasted almonds and eaten with the best vanilla custard you'll ever taste.
Location: Gulberg III shop number 11, Mall one, Lahore
3. Pomy's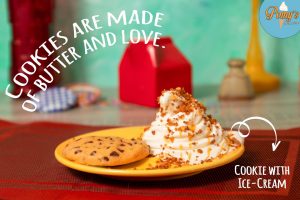 Pomy's is a new restaurant that opened right next to the Defense JJ. Trust us when we say that you have never had ice cream that is so delicious on its own. They spent years perfecting their formula, and the wait was well worth it. There's even a red velvet molten lava on the market now, which looks promising.
Location: DHA Phase 4, commercial area Sector CC, Shop number 19, Lahore.
4. Jaybees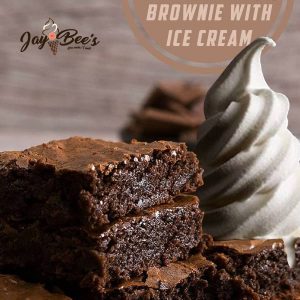 The quintessential Lahori spot to unwind after a decent meal, you'll still find queues running all the way to the road at their branches. The brownie and molten lava with vanilla ice cream at Jaybees are good value for money.
Location: DHA phase 2, T-block, service area Lahore.
5. Aylanto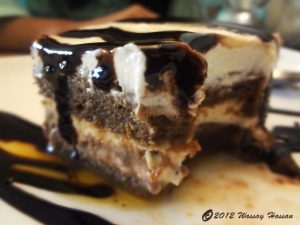 Any person with a sweet tooth would love Aylanto's bread pudding. We've been going to Aylanot exclusively for this dessert for years, and the flavour has stayed constant. Look no further if you're hunting for a non-chocolatey, mind-blowing dessert.
Location: Gulberg III, MM Alam road, block C1, Lahore
6. Alamgir Waffle Cone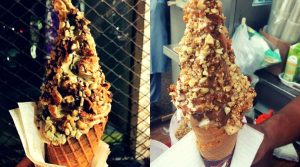 The street food version of sweets is Alamgir's ice cream in Main Market. Since their ice creams went viral, the place has been buzzing with fans, and they are definitely worth trying. You'll keep coming here for more waffle cones.
Location: Main market, Gulberg III Block G, Lahore.
7. Deja's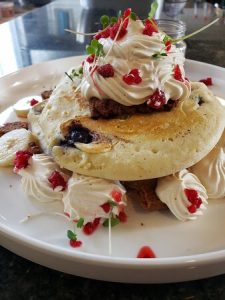 Deja's is a charming café in Sui Gas Society with an interior that can entice you to spend hours there. Their French toasts and pour-and-pull cookies, on the other hand, will soon become the reason you return. The raspberry pour-and-pull and Oreo Nutella French toast are both sinfully delicious.
Location: DHA phase-1 Block A, Sui gas society, Lahore.
8. Sweet Affairs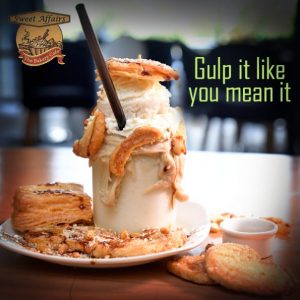 Sweet Affairs is famous because of the glowing review of its Death by Chocolate shake, which is difficult to finish yet delightful to taste. Despite the fact that it serves a wide range of foods and sweets, its chocolate shakes and brownies are the most popular. This restaurant serves shakes and brownies and has the yummiest desserts.
Location: Gulberg 2, Sir Syed road, Block P, Lahore.
9. The Chocolate Room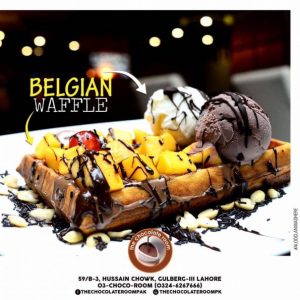 A chocolate café in Lahore that serves a variety of foods and beverages, but is known for its waffles. Waffles come with chocolate syrup and vanilla ice cream, with different toppings depending on the style of waffle you purchase. They are moderately priced and expertly crafted to near-perfection.
Location: MM Alam road, Block B3 lahore
10. Masoom's Pancake Lounge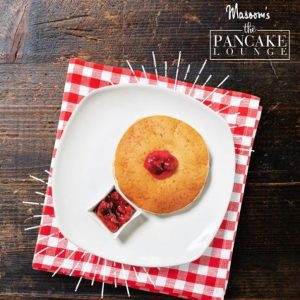 Masoom's has long been known for its pancakes and cakes, and it was one of Lahore's earliest modern cafés. Although the food has always been mediocre, individuals have a unique connection to this location. Try the pancakes, brownies, and cake pieces.
Location: DHA phase 4, Sector CC, Commercial area Lahore
Lets us know in the comments below, if we have missed any of the best Dessert places in Lahore and mentions the one you have tried from the above list of Yummiest dessert places in Lahore.