Naran is a natural marvel, hosting stunning mountains, rivers, lush green gardens, and much more. The place is a favorite among tourists, and in 2021, around 2.6 million people visited the valley, along with Swat and Galliyat.
Although Naran is a remote venue and away from the city noise, it hosts great spots for foodies. To help you pick the right spots to grab a meal, here are our picks of the best restaurants in Naran.
Popular Restaurants in Naran
Here are the most popular restaurants in Naran, with high ratings and positive user reviews on Google.
Now let's explore each restaurant in Naran, one by one.
1. Moon Restaurant
The Moon Restaurant boasts a clean and inviting environment, providing both indoor and outdoor seating options to enjoy.
The menu features a wide range of delectable dishes, including their flavorsome Karahi and mouthwatering Chapli Kabab.
While it tends to get crowded due to its popularity, the food quality and friendly service make it the go-to spot for food enthusiasts seeking an unforgettable dining experience in Naran.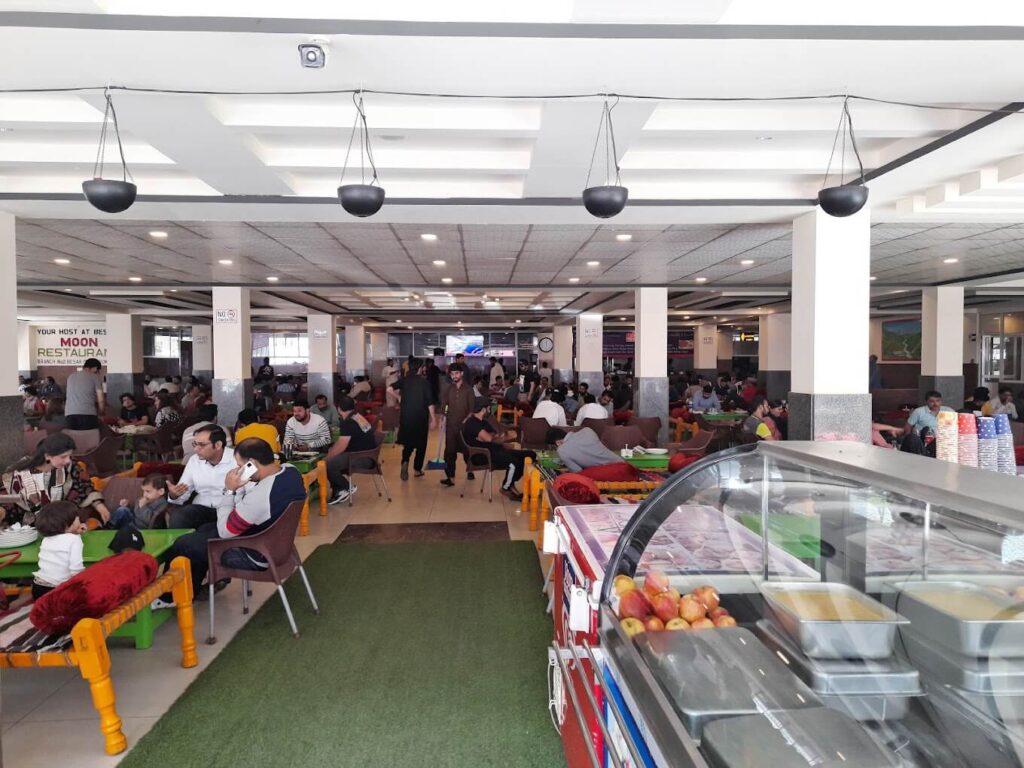 Specialties:
Karahi
Chapli Kabab
Chicken Qorma
Contact Number: 0342-2922080
Location: Naran, near Kunhar View Hotel.
2. Jessie's
Located close to scenic mountains, Jessie's is your safest bet to eat quality food.
The place occupies a small space with quirky decor and a great ambiance. The place serves burgers and shakes, and the night view is on another level.
If you want to grab a quick snack or a heavy meal in Naran, this is the place to go.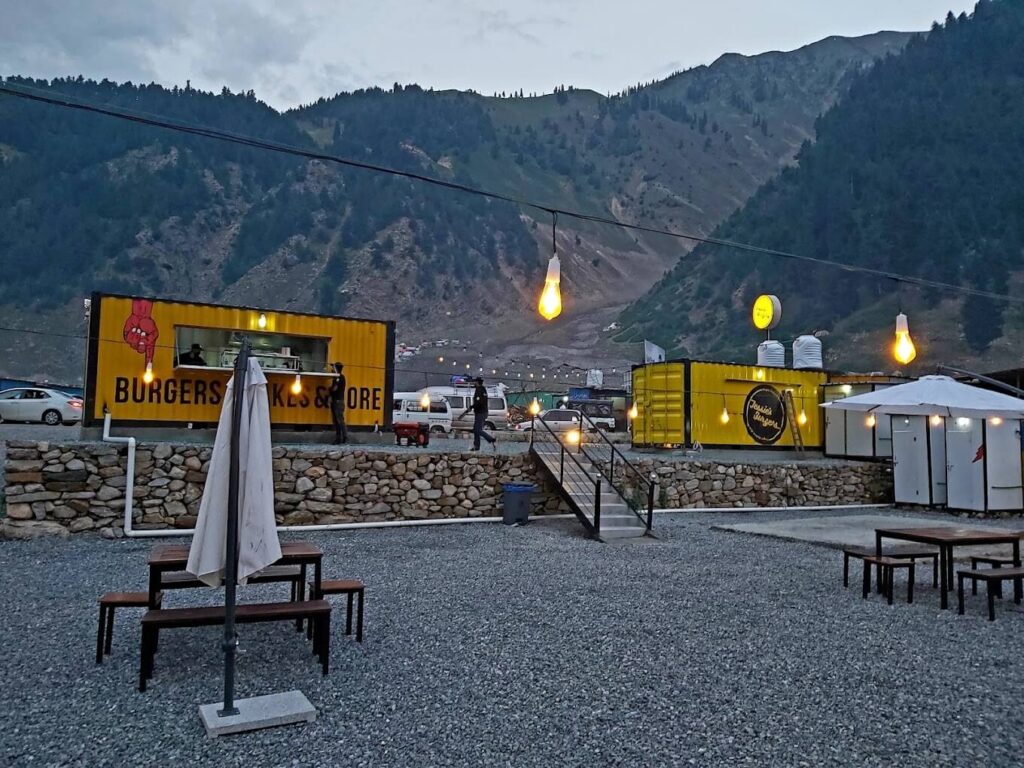 Specialties:
Contact Number: 0342-5972383
Location: Main Naran Road, near Naran Bypass road, close to Clifton Hotel, Naran
3. Subway
Looking for a satisfying meal in Naran? Look no further than Subway, a cozy little spot that's always buzzing.
Subway's top-notch location and friendly service make it worth a visit. The taste, quality, and cleanliness are at par with their international standards, and it's a nice place for a quick bite.
Although the sauces and bread variety is limited, the taste and ambiance make up for it.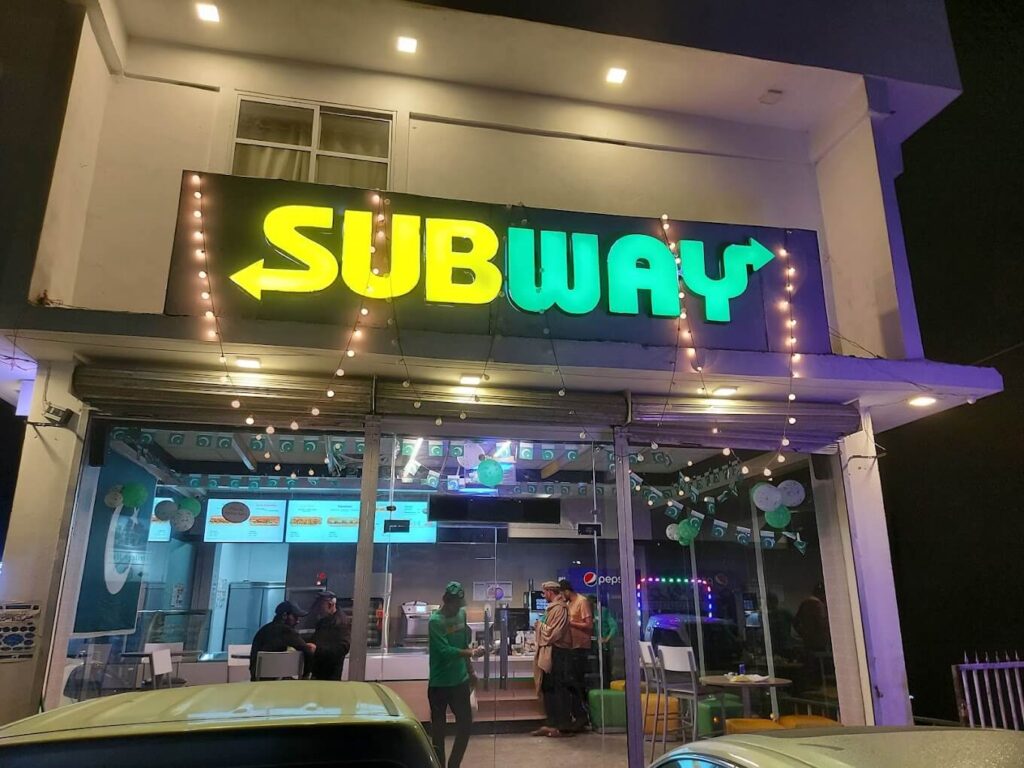 Specialties:
Teriyaki Chicken Sandwich
Contact Number: 0309-9979993
Location: Adjacent to Saif-ul-Malook Bridge, Naran
4. Punjab Tikka House
The Punjab Tikka House is a mid-range, dhaba-style restaurant known for its phenomenal food and fantastic service.
With a cozy and comfortable environment, you can enjoy your dining experience while surrounded by the breathtaking views of the nearby mountains.
The restaurant's specialty is authentic Punjabi dishes, including mouthwatering karahi and barbecue items.
It's the perfect place for families, offering a nice atmosphere and friendly staff. The place has a dedicated play area as well to keep kids engaged.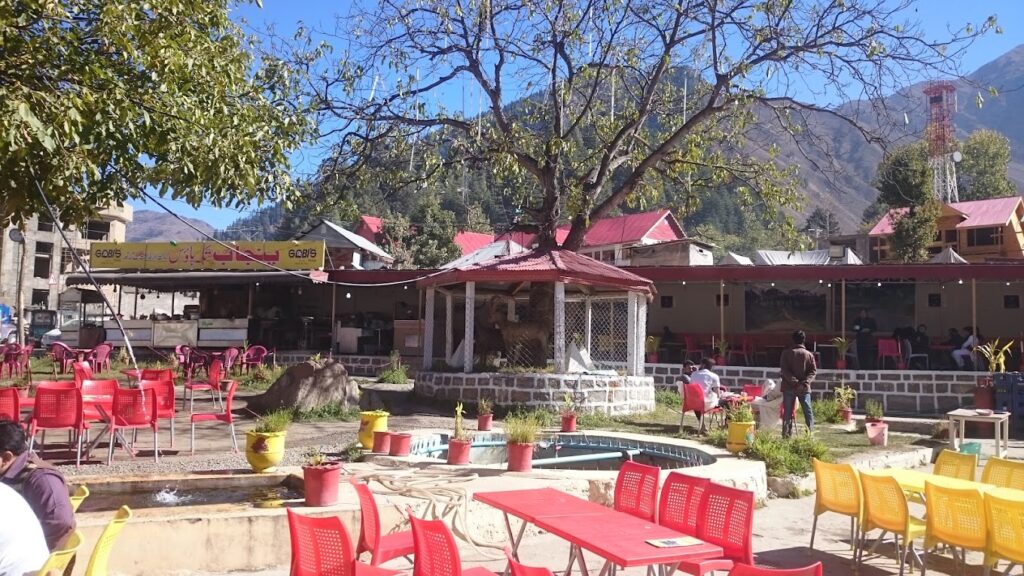 Specialties:
Special Karahi
Barbecue Platter
Chicken Achar Handi
Trout Fish Fry
Contact Number: 0341-9588818
Location: Naran, Mansehra, Near Govt, Hospital BHU, Naran.
5. Pizza Art
Looking for a place with top-notch food and a casual atmosphere in Naran? Look no further than Pizza Art! While the seating may not be the most comfortable and the ambiance not too fancy, their pizzas are definitely worth a try. The Zinger burger is highly recommended, and their shawarma is also a hit.
With courteous staff and a commitment to delivering quality, Pizza Art offers a satisfying dining experience. Give their pizzas a go and enjoy a delicious meal in Naran!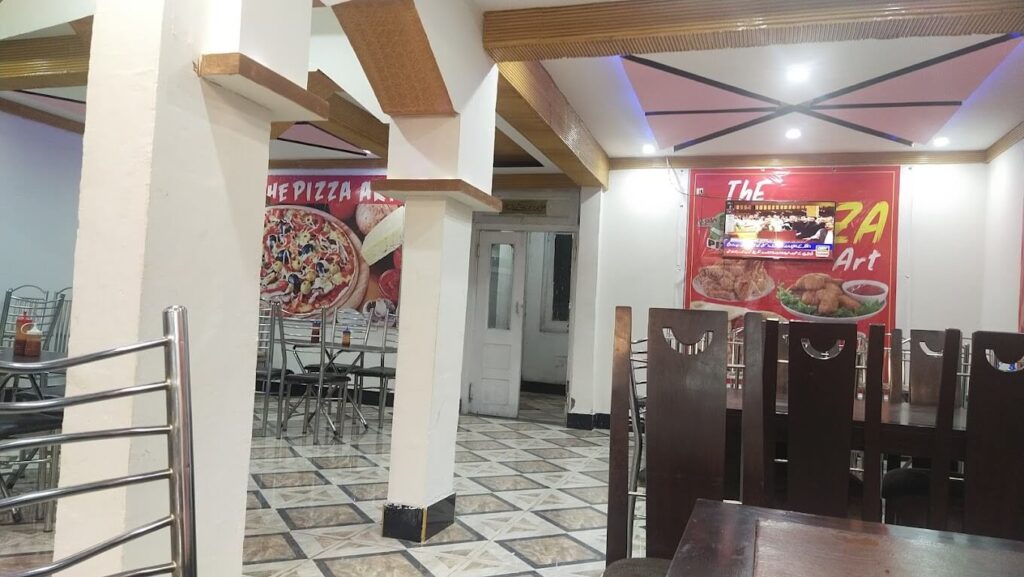 Specialties:
Chicken Tikka Pizza
Zinger Burger
Shawarma
Contact Number: 0304-6133681
Location: Naran, near Clifton Hotel.
Yummy Food in Naran Awaits You!
So that's it for our list of the best restaurants in Naran. Check out hotels in Naran, and popular tour companies, on the BlogPakistan site.