Marketing through influencers is now one of the world's most lucrative businesses. With more and more advertisers realizing the potential of this domain, influencers will become an enterprise of 10 billion dollars in 2022
In this article, we have searched for the top social media influencers in Pakistan especially those associated with Instagram. Instagram is the platform of choice for today's youth and its easy picture-intensive format has brought forth unique forms of expression. The Instagram influencers from Pakistan dabble in varied fields from comedy to adventure, beauty to fashion, and travel to photography. These influencers are quietly shaping our social fabric and every post they make can have wide-reaching and long-lasting impacts.
In this post, we have mentioned the top influencers of Pakistan who have become quite popular on Instagram with their hard work and dedication in 2022.
20 Top Instagram Influencers In Pakistan
Becoming a social media sensation can be attributed to luck, but maintaining a dedicated following takes hard work. Following is the list of 20 top Instagram influencers in Pakistan and the total number of followers they have achieved in 2022.
Rabeeca Khan – Followers on Instagram: 4.1 M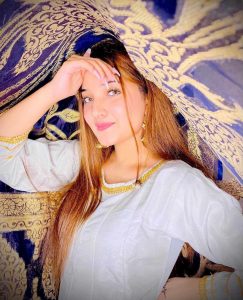 At such a young age, Rabeeca Khan is making waves on social media. She is a Pakistani social media celebrity who has gained popularity through her TikTok page and is known for posting lip-sync videos. A famous Pakistani comedian Kashif Khan is her father. She is a Youtuber, Tiktok star, Instagram influencer, and famous game show contestant.
Areeka Haq – Followers on Instagram: 3.6 M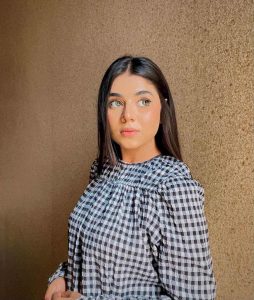 Areeka Haq is a very popular honey star who also happens to be a YouTuber. She has exceptional innovative content creation qualities. Her way of acting along with style influences millions of people who watch her posts and videos every day.
She started out early as an influencer and has gained around 325 thousand subscribers on her YouTube channel alone. Her constant efforts have led her to being this famous. She stands out from most of the popular Pakistani Instagram celebrities.
Zaid Ali – Followers on Instagram: 3.3 M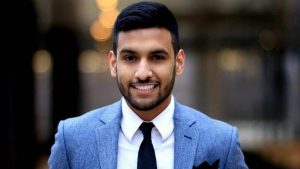 Zaid Ali created his Youtube channel in 2010. He started his videos on "Desi Culture" which depicted South Asian cultures through his acting. When playing the role of a girl or mother, he wears "Dupatta". His first famous video was "Your Profile Picture is Cute" through which he received the most fame. After that, his short videos and prank videos got the most hit and over 1 million likes each. His most famous prank videos to recall are "Weed Prank Gone Wrong" and "Pillow Fight Prank".
Dananeer Mobeen – Followers on Instagram: 2.3 M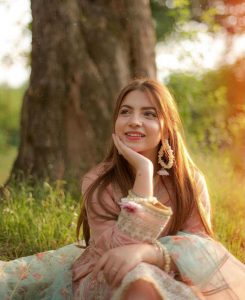 The "Pawyri ho Rahi hai" girl has been making rounds of Social media from attending morning shows to hanging out with celebrities and attending PSL matches while supporting Zalmi. Dananeer was already a fashion blogger on Instagram with a good following of 25k followers but her video with friends went viral and her followers skyrocketed to 1.5 million in just a few days. Since then, the starlet has taken influencer marketing a step further as people from all over the world recreated her viral video trend.
She has been seen in many commercials on the tv and has been endorsing many hair and beauty products on her Instagram page and it's safe to say that the overnight fame girl has many other contracts lined up for her.
Waliya Najib – Followers on Instagram: 1.3 M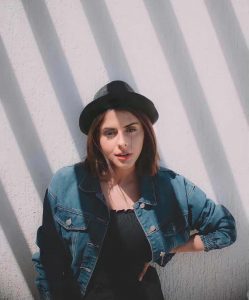 The photographer turned Instagram influencer/model, is surely has the heart of Pakistan. With almost all followers reaching 1 Million, Walliya Najib surely knows how to influence people with her style and lifestyle. She got most of her fame being a photographer in Islamabad from where she worked hard and took influence on Instagram and today she's staring in a Drama serial alongside Feroze khan and other prominent actors.
She has entered into many contracts with many big brands like Khaadi, Jazz, Gul-Ahmed, and many other fashion brands as well.
Hira and Hemayal – Followers on Instagram: 751 K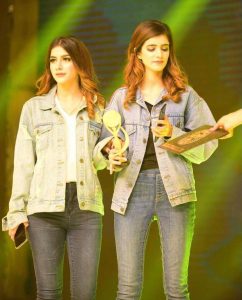 In Pakistani social media influencers, Hira and Hemayal are well-known names. They are modeling and beauty pros and have gained 'celebrity status in Pakistan's influential culture. Hira and her sister are both running the famous "herandhem" blogging fashion and lifestyle. These girls started from the very first point and with their hard labor gained popularity.
While Hira and Hemayal get a huge amount of PR mails from small to large companies. They have partnered up with big names as well such as Sapphire, Kayseria, Leisure Club, Foodpanda, and, Keune.
Reeja Jeelani – Followers on Instagram: 700 K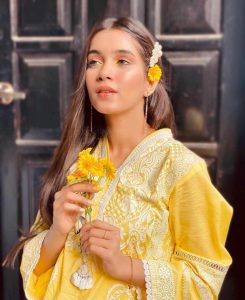 Reeja Jeelani, 19, was born and raised in Pakistan. She started her Instagram account reeja_jay.official in 2015 and swiftly grew to become one of Pakistan's most popular social media stars because of her lip-sync vignettes and bright attitude. Check out her everyday styles, trips, and favorite items with her 644 K Instagram followers.
Irfan Junejo – Followers on Instagram: 674 K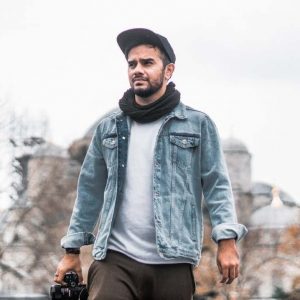 If you enjoy learning new things, you should follow Irfan Junejo. He's a YouTube and Facebook vlogger from Karachi, Pakistan, who started vlogging to have an excuse to create something new every day—and boy, did he succeed! You'll have something fresh and intriguing to look forward to every day if you follow him on Facebook, Instagram, YouTube, or Twitter. You'll never be bored with his trip recommendations to exotic locales and his dream bike, as well as vlogging tips on how to make your iPhone fly!
Umar Khan – Followers on Instagram: 561 K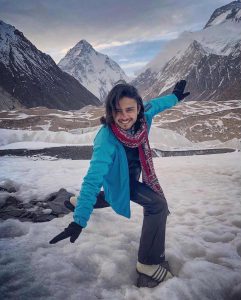 Umar Khan, known as Ukhano on Instagram, was born and raised in FATA. Ukhano got love for photography after receiving his sister's camera in 2009 after which photography became a passion. He created his name Ukhano when he was making his first Hotmail ID. He has interests in Theatre, Film Making, Sketching, Painting, Photography, Music & Sports. He has a Youtube channel where he portrays his Vlogging skills and people are big fans.
Hira Tareen – Followers on Instagram: 465 K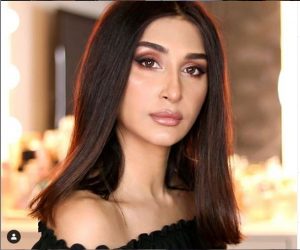 Looking for beauty and cosmetics advice, as well as an inside look into the life of a model-turned-actress-turned-YouTuber? Let us present Hira Tareen to you. Through her Instagram account, htareen, and her prominent YouTube channel, this model/actress/YouTuber—and successful DJ—loves to share her expertise in the world of fashion and beauty. Check out her 5 Minute Easy & Natural Everyday Makeup vlog for a quick and perfect makeup process.
Taimoor Salahuddin – Followers on Instagram: 450 K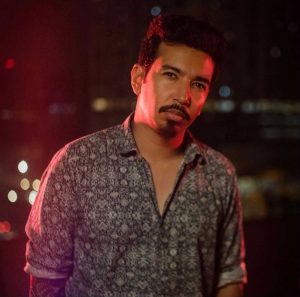 We believe it is fair to name him the popular vlogger of Pakistan. With his lovely vlogs and songs, Mooroo stormed the internet. At first, he remained in his groove, building his channel of amazing footage. Brands soon began to notice the work of Mooroo and looked for ways to collaborate. The furor was one of the most emblematic collaborations with vloggers on the globe. The brand and the blogger were not only enriched by this but also reinforced the belief of other brands in the influence of Pakistani bloggers.
Mooroo has already begun to produce brand ads in the form of a BTS video to refresh his channel on a constant basis.
Humna Raza – Followers on Instagram: 400 K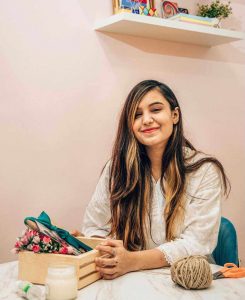 Instagram's Humna is one of Pakistan's most famous bloggers. Since this Pakistani influencer began blogging full-time, her followers and commitments have increased. Humna has her own life, from beauty to lifestyle and fashion, which is why she loves her fans.
Human has partnered with leading labels such as Jazz, Sunsilk, Warda, Clean n Clear, and BTW Pakistan. A brief look at her Instagram profile reveals every post from Humna is awarded approximately 15k+ engagements, perfect for brand collaborations!
Junaid Akram – Followers on Instagram: 413 K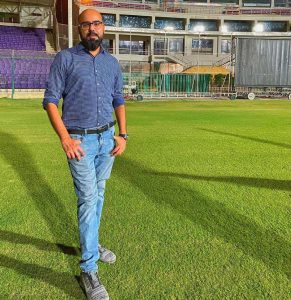 The three 'Junaid' of Pakistan: Junaid Khan and Junaid Akram and, Junaid Jamshed.
You have to live under a rock if you have not yet seen one of Junaid's brutally frank (and funny) films. The khalli walli is known for his funny comments on the country's current affairs and global pop culture. Junaid knows how to incorporate the brand cleverly into his images. That is why, via digital channels, brands like Nescafe, Gillette, and Jazz have been promoting their latest promotions. Junaid has also been working on exclusive transmissions for several TV networks.
Ali Gul Pir – Followers on Instagram: 280 K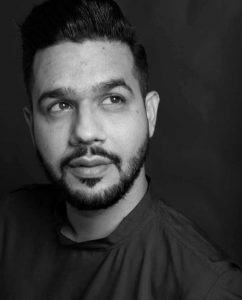 Ali Gul Pir is one of the many Pakistani influencers who grew to prominence through viral means. He was fun to watch and posted his song 'wadeiray Ka-beta' back in the days which went popular like wildfire. Ali is now one of the largest influencers in Pakistan's social media. Ali has always been the focus of his ad output for many brands like CarFirst and Ufone as a multi-talented person. For their respective promotions, Ali has collaborated in social media with the largest brands in Pakistan such as McDonald's, TUC, and Dolmen.
Minahil Ali Wattoo – Followers on Instagram: 245 K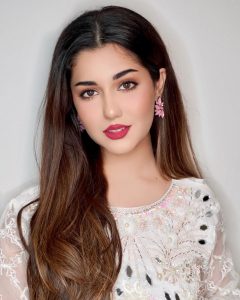 Minahil, a super-talented Pakistani MUA. She is a lifelike doll with outstanding make-up abilities. Minahil never stops making wonderful and creative beauty looks; she also gives honest cosmetics reviews and assists her fans by personally addressing their questions, demonstrating that she is a sweetheart.
Muzamil Hasan – Followers on Instagram: 180 K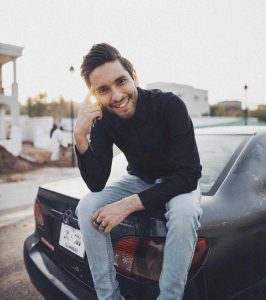 A name that comes up when you say Humna and vice versa, these two Pakistani influencers are a powerful couple! After his funny representation of Pakistani culture through video games on the Lolz Studios, Muzamil's name grew to fame. The squad immediately entered into a contract with the Pakistan Leisure Club, and it financed Muzamil's and other cast members' video outfits.
Muzamil recently made a return to Instagram, his favorite social media, and is now actively participating in influential marketing campaigns.
Faiza Saleem – Followers on Instagram: 175 K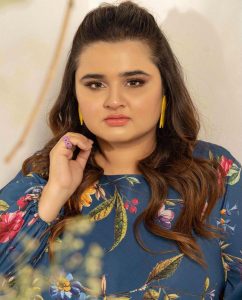 She's someone who marched in the masculine comedy arena and owned the whole stage. Hilarious videos of Faiza Saleem frequently appear on Facebook, and because the video was very popular, they began to gather loyal followers and fans. Today, in TV shows, Faiza has performed, comedy shows, and collaborated in the ad campaign for scores of brands.
Bazla Tauqir – Followers on Instagram: 136 K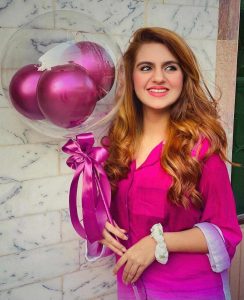 Bazla Tauqir is a content creator and lifestyle influencer with 132K followers on Instagram. She receives around 1.7K likes on her each post on average. She is a digital content creator by profession and started her career on Instagram. She has her Youtube channel as well where she posts videos on a regular basis for fans.
Sarah Peracha – Followers on Instagram: 107 K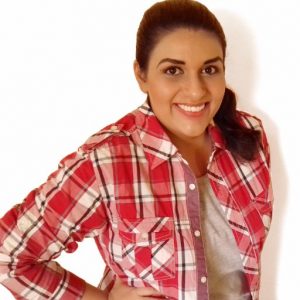 Sarah Peracha is an online entrepreneur, influencer, blogger, and mobile journalist who was born in the city of Karachi and has taken the social media world by storm. Salt 'n Pepper, her blog, began in 2007 as a way for her to express her passion for Pakistani art, food, culture, and history. She's also on Instagram and Twitter, and she co-hosts the Chief Justice Blog Podcast, an Apple podcast about law, current events, and politics.
Damn She Knows – Followers on Instagram: 19.4 k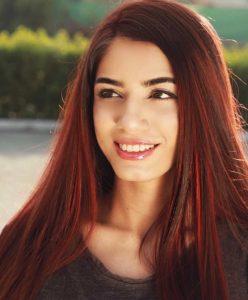 Cleo C., also known as Damn She Knows on social media, is a Pakistani YouTube vlogger that focuses on beauty and lifestyle. She updates her social media accounts on a regular basis, posting about her life, casual and traditional clothing, favorite goods, trips, cuisine, and whatever else comes to mind.
Conclusion
If you think this is an easy way to earn money then you might be wrong, it does take dedication and passion to work for years. These talented minds all began from scratch and it took years to achieve this fame. The secret to their stories is to be punctual and to be your own boss. Whether you have a daytime job or a tight university schedule, you have to find the time.
Did we miss anybody? Let us know in the comments below.