The portfolio includes a brief description of who you are, it has examples and samples of your work and achievements. Moreover, making a portfolio that is both captivating and appealing to the audience is a difficult task that consumes a lot of time. Luckily there are many websites that can make the portfolio on your behalf and save you from all the struggles.
Best Websites For Portfolios
Many websites can make portfolios but the quality of portfolios of each website differs from one another. Therefore, it is confusing to find a website that may not only save you from the hassle but give a valuable portfolio to ensure the maximum chances of you getting the desired job or attracting the targeted audience. Hence, for your convenience, we have gathered the information of the top 10 websites that can conveniently provide quality-based portfolios in no time.
Behance
Jimdo
Squarespace
Dribbble
Wix
Adobe Portfolio
Awwwards
Carbonmade
SmugMug
Format
Behance

It is one of the widely used websites to develop portfolios, it includes many artists, photographers, and designers to develop new designs and templates for portfolios every year. Moreover, Behance is not only used for portfolio making but through this site, many people can get employment as a lot of recruiters are surfing these websites to hire designers, photographers, or developers. Therefore, Behance is an ideal website to not only develop a portfolio but also to get jobs with the help of these portfolios.
Jimdo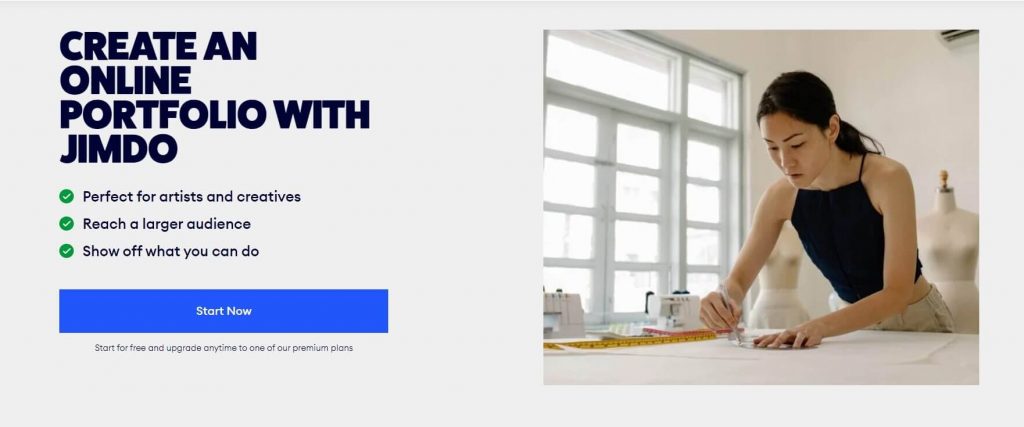 Jimdo helps you in making a quality-based portfolio by providing several beautiful visual designs; moreover, it has an automatic SEO tool that will make your portfolio distinct on google and allow the right audience to reach your portfolios. Additionally, Jimdo will connect with your social media accounts and collect your work to add up to your portfolio.
Squarespace
Squarespace provides different popular portfolio templates to choose from and makes your portfolio appealing and attractive. Furthermore, it allows you to add an "about me " page that includes your introduction, or you can also add your resume or CV on that page. A contact page can also be added in Squarespace so that the visitors could get in touch with you. Moreover, it gives you the opportunity to grow by allowing you to share your work with the audience through social media or email campaigns. Additionally, the customer support team of Squarespace will also guide you in making portfolios that will be unique and eye-catching.
Dribbble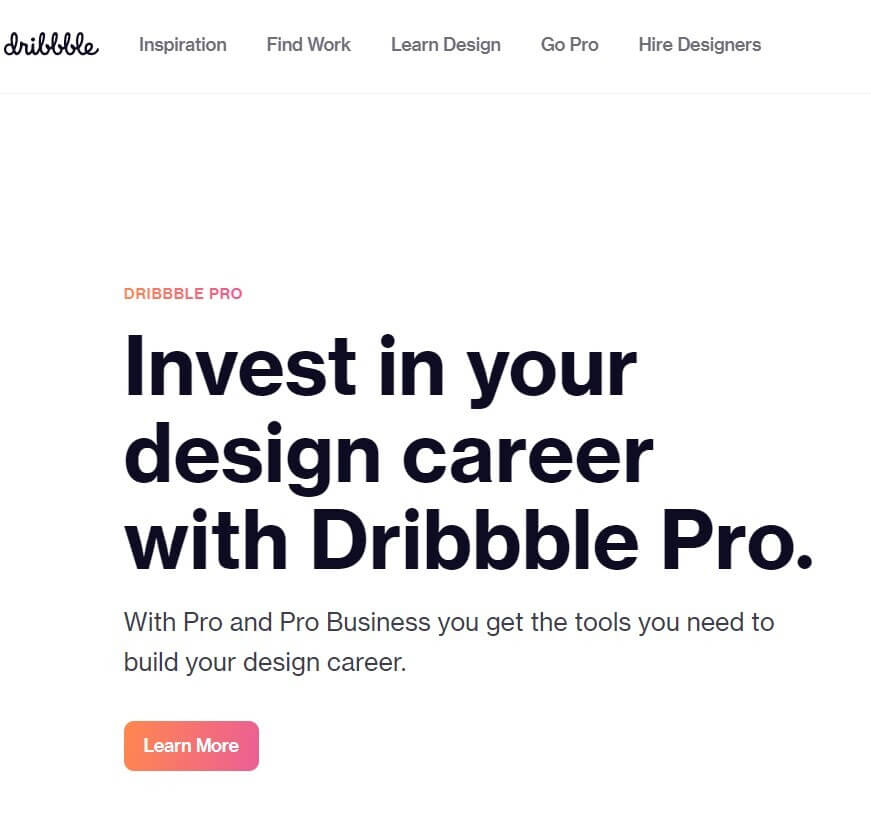 Dribbble is another website that can help you in making a portfolio without any cost. The account can be created easily and afterward, you can start making your portfolio by choosing any of the templates present on the website. Also, Dribbble allows you to hire professionals, who can build the portfolio for you in no time. It includes an inspiration section where you can find the trending designs, upcoming designers, interviews, and tutorials for portfolios.
Wix
Wix can help you in making a portfolio whether you are starting an online store, business, blog, photography, education, design, or blog. Moreover, Wix has 500 templates for you to start your portfolio, it includes a scroll effect, video background, and animations to make your portfolio appealing and interesting for the audience.
Adobe Portfolio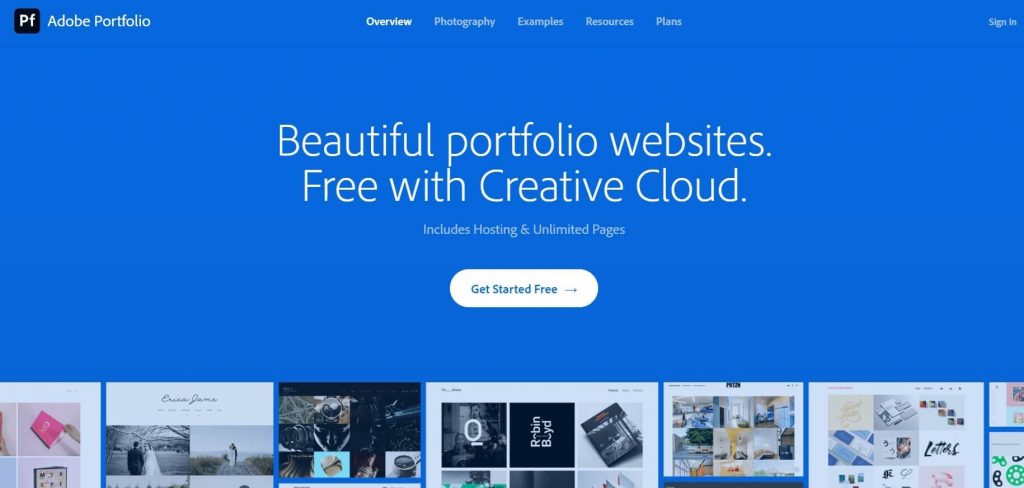 One of the benefits of the Adobe portfolio is that it is free of cost so that you don't have to spend a heavy amount of money to hire professional portfolio makers. As the Adobe portfolio can give you attractive portfolios with free creative cloud in minutes. The other perk of the Adobe portfolio is that it sponsors Behance; therefore, the designers are permitted to synchronize the updates of design on Behance for free.
Awwwards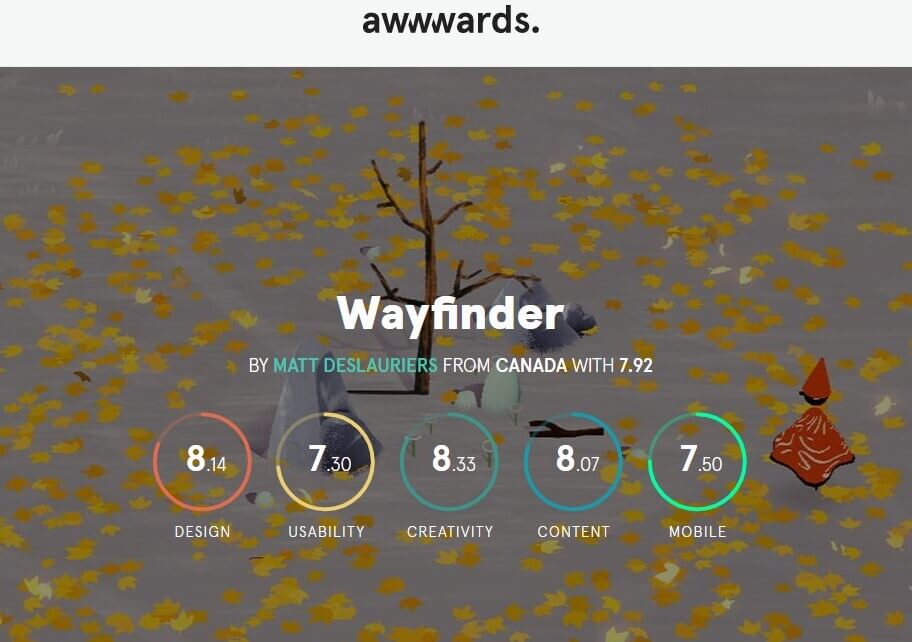 The website has different categories through which you can find different portfolios according to your requirement, the categories include Architecture, Business and corporate, culture and education, etc. Moreover, it also includes the site of the day, site of the month, and site of the year section for the audience to find the best portfolios without wasting time on research.
Carbonmade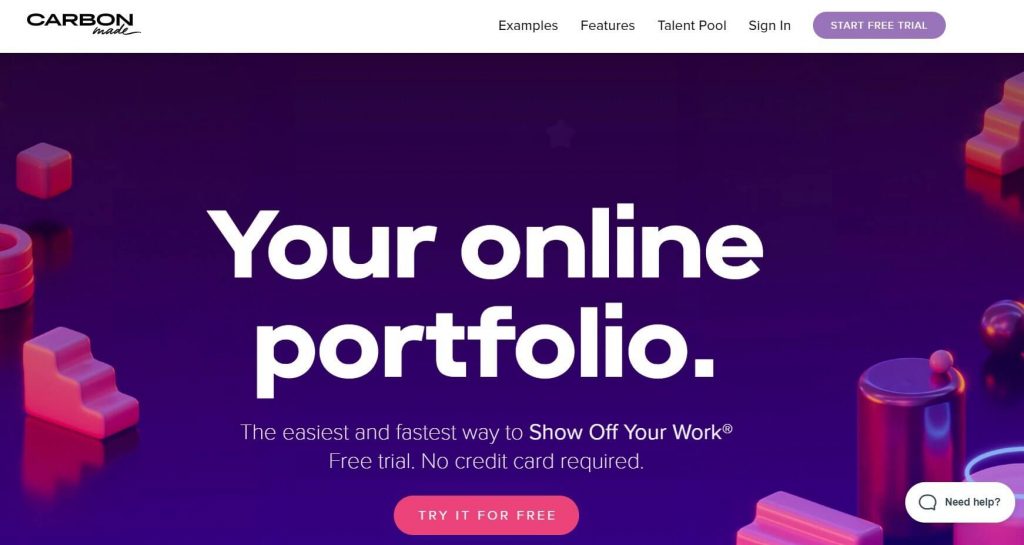 One of the main reasons to choose Carbonmade is that it has an unlimited upload option, moreover it gives you the option to create your own style of the template by mixing and matching the templates over there. Furthermore, it is the easiest portfolio-making website, all you have to do is just drag and drop the options to create the templates and portfolio. The additional benefit of Carbonmade is that it includes hosting without any hidden costs.
SmugMug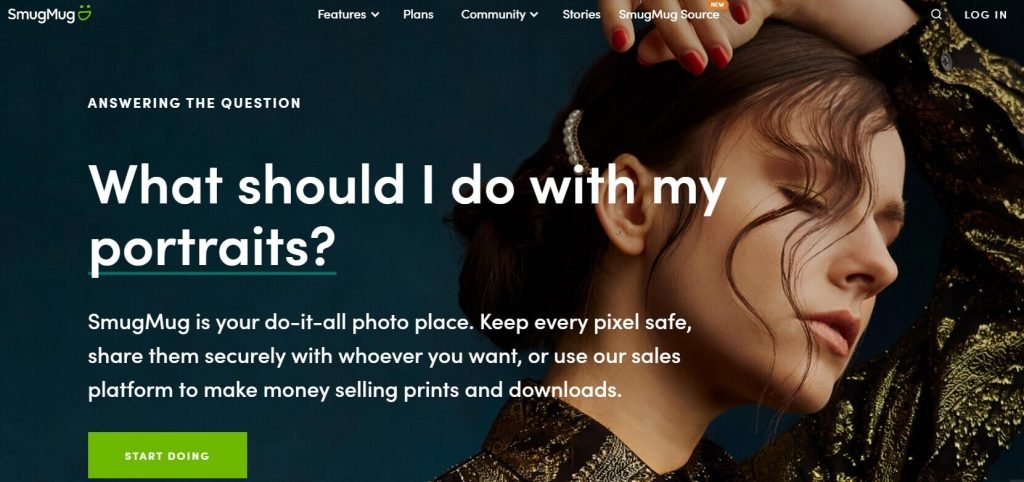 Smugmug not only allows you to upload and share your content but also to sell them to the targeted audience. Also, it has a unique privacy setting in which you can decide what to show and what to hide from the audience. It makes finding your file easy with its advanced search option. Furthermore, SmugMug has a promising security system.
Format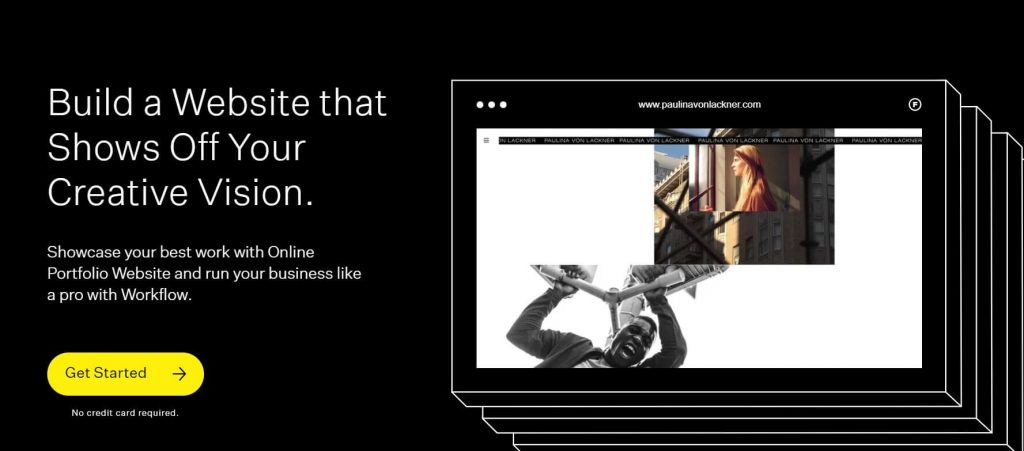 It is certified as the "best portfolio creating website" by the international photography community. The format allows you to create your portfolio by simple step to step guide, one of the benefits of using the format is that you don't have to spend any amount of money on it as it allows you to create a free profile. Furthermore, it allows raw backup of files and 24/7 customer service.
Go For It!
Use any of the amazing websites mentioned above to build your portfolio today and start your professional life. Although, if you know any other website that can build an easy and amazing portfolio, do share with us in the comments below.