Multan is a great place to host wedding ceremonies. The city is bursting with Pakistani culture and is renowned for its comfortable weather.
The banquet halls in Multan are likewise the best to make your marriage a memorable one. Get the best services and the warmest hospitality here.
However, we understand how much of a tough task it is to pick from so many options while looking for the perfect venue. Thus, in this article, we have listed the eight best wedding halls in Multan for you.
Wedding halls in Multan
Weddings in Multan are a grand affair and selecting the best hall is a hectic process. Here are eight of Multan's top wedding halls that you can consider for sure:
| | |
| --- | --- |
| Wedding Halls in Multan | Contact Info |
| Shahjahan Banquet Hall | 061 6750282 |
| Ramada by Wyndham Multan | 061 4540877 |
| Palki Banquet Hall Multan | 0306 7340060 |
| Shahtaj Banquet & Marriage Hall | 0300 0708777 |
| Tasty Plus Banquet Hall | 061 6778222 |
| Railway Officers Club and Marriage Hall | 061 4571644 |
| Al Haram Marriage Hall | 0300 7373752 |
| Sheza Inn | 0334 6078362 |
Now, let's look at the services and amenities of these wedding venues one by one:
Shahjahan Banquet Hall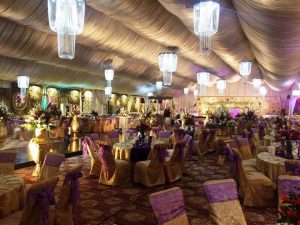 Whether you want to organize an engagement party, wedding ceremony, or reception, the Shahjahan Banquet Hall can be your option. For your wedding to be lavish and smooth, Shahjahan Banquet Hall offers excellent services and packages to make this auspicious event even more special for you and your guests.
Notable amenities at Shahjahan banquet hall include a parking lot, a bridal dressing room, food, power backup, and service staff.
Address: 8 Khanewal Rd, Officers Colony
Contact Number: 061 6750282
Ramada by Wyndham Multan
Ramada is another stunning 4-star facility in Multan where couples could hold their magnificent weddings in style. The halls here are a beautiful fusion of opulence, luxury, and sophistication and the services are topnotch. It also has a large parking space for people who are coming by car. So, what are you still holding out for? Choosing a banquet hall at Ramada by Wyndham will guarantee that your wedding is a smashing success.
Their services include decor, seating arrangements, venue layout, catering, and out-of-town guest accommodations. Call the number mentioned for more information.
Address: Abdali Rd, Bukhari Colony
Contact Number: 061 4540877
Palki Banquet Hall – Multan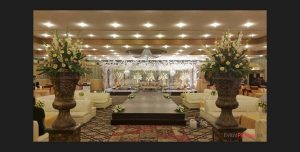 Palki Banquet Hall in Babar Colony Multan has a capacity of between 100 and 400 guests. Those looking for magnificent and one-of-a-kind décor and event settings can rely on this one. They make sure that your wedding place is gorgeously decorated as well as always take care of the conveniences and needs you'd have for a stress-free, tranquil wedding.
Lighting, electricity, and backup power are just a few of the amenities offered at this astounding place.
Address: Al Jannat Plaza, Gulgasht Link Rd, Babar Colony
Contact Number: 0306 7340060
Shahtaj Banquet & Marriage Hall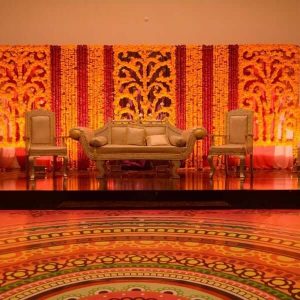 While looking for a location for your wedding, you must stop by Shahtaj Banquet & Marriage Hall—which is a reasonably priced yet equally amazing setting for your celebrations. The employees at this location take exceptional care of all of your event needs and provide outstanding hospitality to your guests, assuring a positive experience for everyone.
Shahtaj Banquet & Marriage Hall features two spacious banquet halls, one large parking area, and an outdoor venue as well.
To learn more about the party spaces, booking, and Shahtaj Banquete & Marriage hall prices, call the Contact Number provided on this page.
Address: Old Budhla Rd, Ansar Colony, Multan
Contact Number: 0300 0708777
Tasty Plus Banquet Hall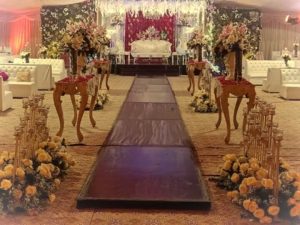 Pick Tasty Plus Banquet Hall to give your wedding guests an unforgettable experience. Serving since 1972, this hall features a lively, vibrant atmosphere and has the capacity to accommodate around five hundred people. Also exceptional are its foods and services. Plan your event with Tasty Plus Marquee, and it will be one you will never forget.
Among the amenities, you get at Tasty plus banquet hall are: Large & completely air-conditioned halls, a garden, outdoor seating areas, clean atmosphere, delicious cuisine, and special discounts.
Address: Khanewal Rd, Mahmoodabad Colony
Contact Number: 061 6778222
Railway Officers Club and Marriage Hall
The Railway Officers Club has a large banquet hall that is perfect for holding social gatherings, bridal and baby showers, birthday parties, pre-wedding events, and more. Located just opposite to high court Multan, it is conveniently reachable by public transportation as well. Mahogany paneling and a variety of light fittings decorate this minimalistic space. We can guarantee that you will leave with a lot of nice memories by getting married at this place.
Facilities available at Railway Officers Club and Marriage Hall are; AC, Stage, Car parking, Power Backup, Catering, and Sound System.
Address: Railway Club, Altaf Town, Multan, Punjab
Contact Number: 061 4571644
Al Haram Marriage Hall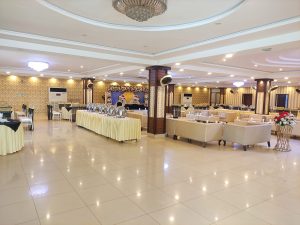 With many huge banquet halls, Al Haram Mariage hall is also an ideal event location in Multan. In addition to social events like weddings, receptions, Mehendi, birthdays, engagement parties, and bridal showers, it is perfect for all kinds of business events, including conferences, presentations, exhibitions, product launches, and board meetings as well. What is more is that they also provide top-notch catering services.
The perks of choosing Al haram marriage hall are: in-house decor team, on-site catering, parking lot, and lodging facilities.
Address: 100 Feet Rd, H Block, Shah Rukn E Alam Housing Scheme
Contact Number: 0300 7373752
Sheza Inn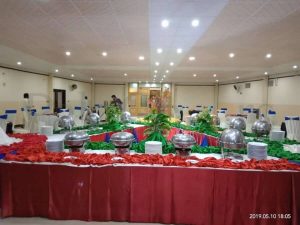 Sheza Inn completes our list of the top wedding venues in Multan. The talented team of in-house decorators here will turn the place in such a way that regardless of which wedding celebration you are organizing, it will end up appearing truly remarkable. Whether it be a nikkah, mehndi, engagement party, wedding ceremony, or reception. Make the experience more enjoyable for everyone by choosing Sheza Inn, which adds a touch of glitz to any of your events.
Services: parking space, catering, decor, a luxurious bridal suite, and service staff.
Address: Katchery Chowk Mohalla Qadirabad
Contact Number: 0334 6078362
Choose the Best One Ever to Host Your Big Day!
While organizing a wedding ceremony, choosing the right location that meets all of your requirements is the most important thing. In this post, we looked at eight wedding venues in Multan. Based on your budget, and needs, you can choose the right one and make your event a memorable one!