As the world is pacing forward, all the sectors that influence our daily lives are being digitized. From news and entertainment to education, you can find everything online at your fingertips. That being said, YouTube is one of those sectors that are highly influential today and you can find everyone on YouTube.
YouTube is a great source of entertainment and education, and that is the reason why children today enjoy their time scrolling through the digital platform.
There are several channels that you can find on YouTube today and it can be a tough task to choose the right channels for your children. So we are here to provide you with all the ease, and help you find the most suitable YouTube channels for your children!
YouTube Channels for Kids
Here are the 10 best YouTube channels that you can use to educate your kids.
National Geographic Kids
Pinkfong
CoComelon – Nursery Rhymes
Crash Course Kids
Ryan's World
LooLoo Kids
Netflix Jr.
ChuChu TV – Kids Songs & Nursery Rhymes 
Dream English Kids
FitDance Kids & Teens
Let's now get into a detailed discussion of these amazing Kids' YouTube Channels.
National Geographic Kids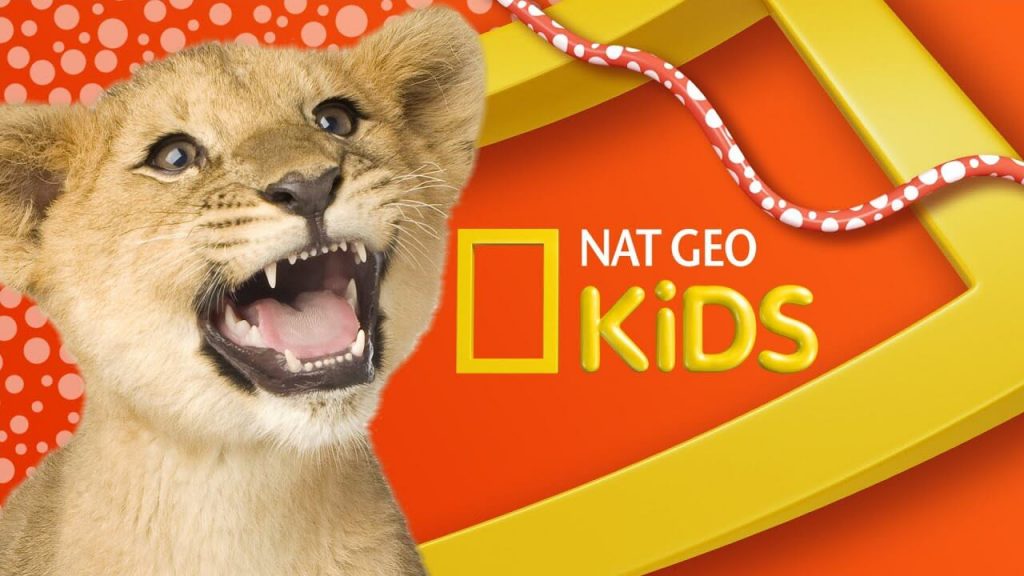 In the year 2014, National Geographic extended its outclass services in educating people of all ages and came up with its YouTube Channel for kids. Since National Geographic is a proclaimed and internationally known network, a YouTube channel for educating kids is their best idea.
The child-friendly version of National Geographic features videos for educating young brains. These include video content about animals, cultures, science, and much more. Nat Geo Kids help in entertaining yet providing relevant information to kids that keep the amateur minds hooked up to beneficial and informative entertainment content. 
Watch the videos here: https://www.youtube.com/natgeokidsplaylists
Pinkfong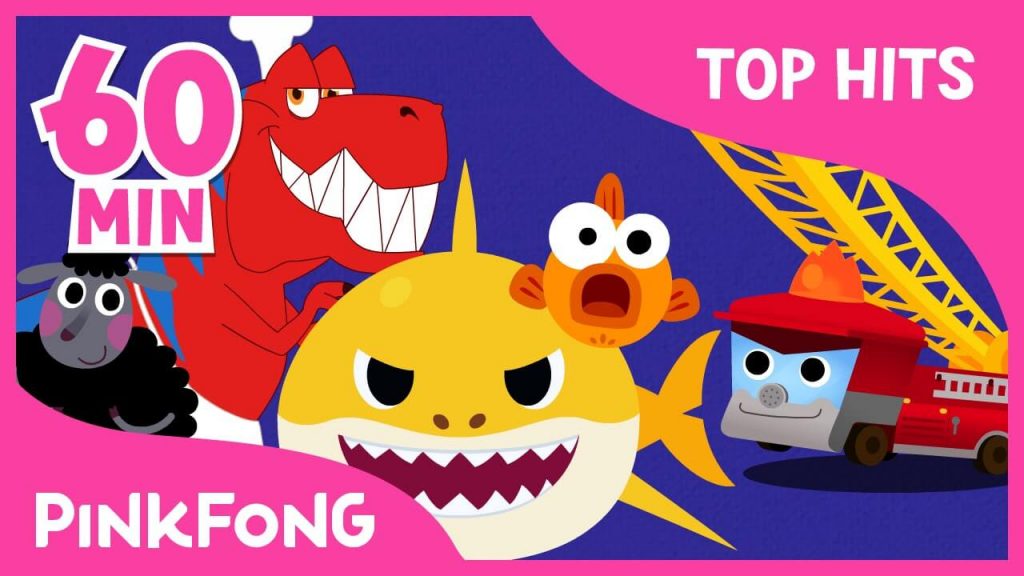 Kids love attractive colors and simple nursery rhymes. Pinkfong is among those most favorite YouTube channels for kids, where they enjoy choosing their kind of rhythmic song or poems. Other than poems, Pinkfong is a complete one-stop channel for kids' entertainment where you can find bedtime lullabies, fairy tales, number songs, kid's favorite stories, children's classics, and much more.
Now pre-school kids can make the most of their time entertaining and educating in a fun way through the Pinkfong channel on YouTube. They have a team of skilled experts in children's education.
Watch the videos here: https://www.youtube.com/c/pinkfong
Cocomelon – Nursery Rhymes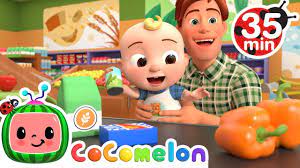 CoComelon is yet another fun and entertaining YouTube channel for children below the age of 6. It is a nursery rhymes channel that is designed for kids to learn about numbers, alphabets, colors, animals, shapes, sizes, and so much more. 
Kids who actively enjoy their time on CoComelon, fall in love with the amazing and colorful 2D and 3D animated characters, which in turn makes it easier for the parents to educate their kids on classic nursery rhymes and basic knowledge. 
Watch the videos here: https://www.youtube.com/c/CoComelon
Crash Course Kids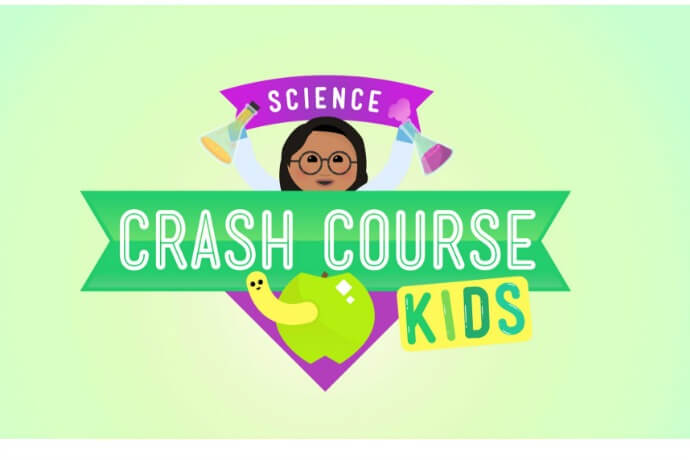 Crash Course Kids is a great way of approaching kids and helping them educate on a digital platform through YouTube. This YouTube channel is best known for describing science as fun and an awesome side of life.
With this YouTube channel, your kids can be educated on daily science experiments in a fun way through colorful animated characters that easily connect with the audience. The channel covers basic subjects of science that include natural habitats, living and non-living things, animals to plants, and physical balances to chemical reactions.
The creators' idea behind creating the Crash Course Kids YouTube channel is to make science fun and to bridge the educational gap between science and young minds in a way that kids can enjoy the learning process. 
Watch the videos here: https://www.youtube.com/c/crashcoursekids
Ryan's World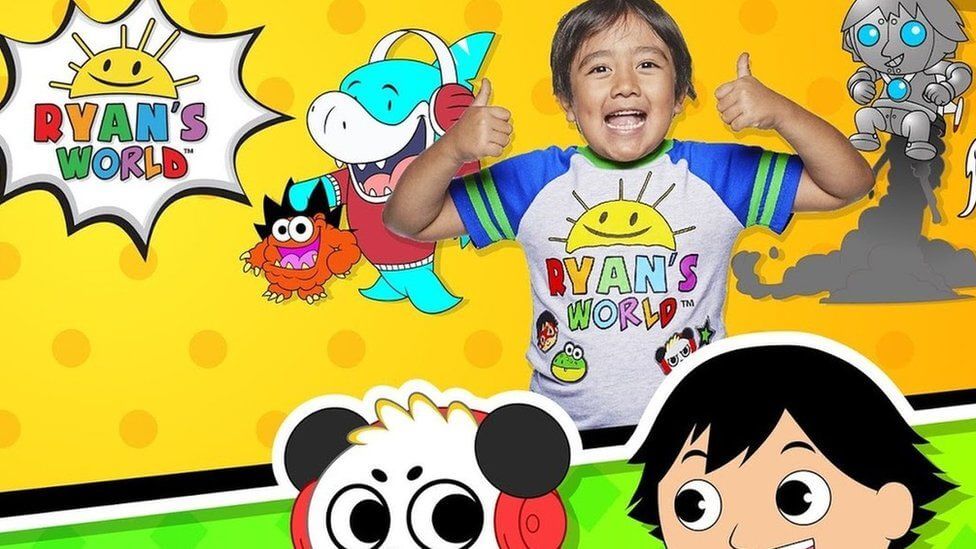 Ryan's World is an after-school watch for young children. With 32.6M subscribers, Ryan's World is a youTube channel for children of ages 2-7 years, where children come across an eight-year-old who with his mother, father, and two twin sisters, runs his channel and provides reviews on toys. He also does different friendly experiments and enjoys his fun time with the family.
The benefit of allowing your kids to follow Ryan's World is that they can connect with a human enjoying his life with his family. This way your child makes the most out of his after-school hours of entertaining on YouTube and subconsciously, he is impacted by a positive family value. Passively your child's naive brain understands the importance of friendly relationships with family and is eager to spend a good daily time too.
So all in all, Ryan's World is your child's best YouTube watch to spend quality time learning about positive family relationships. 
Watch the videos here: https://www.youtube.com/c/RyanToysReview
LooLoo Kids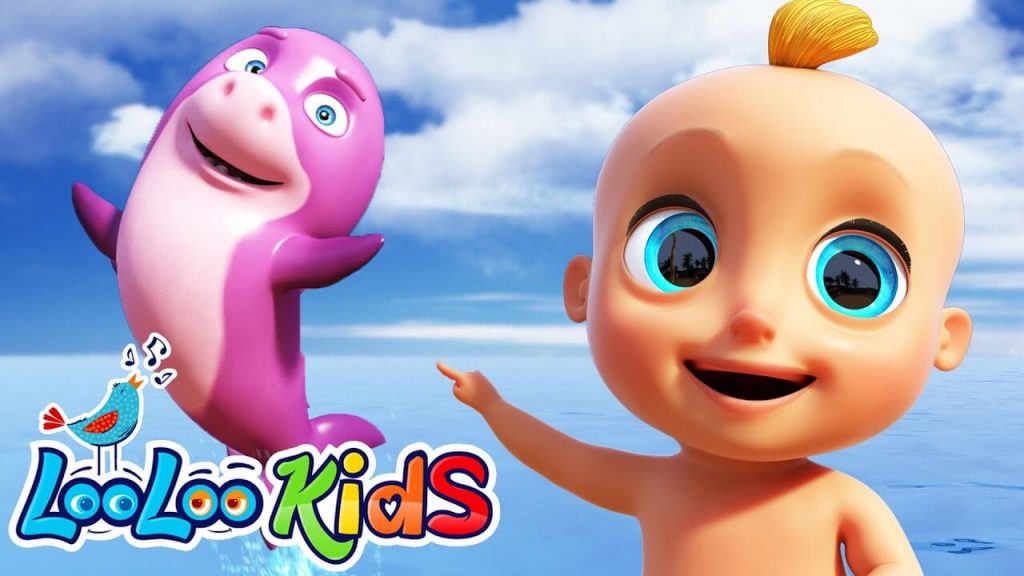 LooLoo Kids is another great YouTube channel for children's nursery rhymes and songs. With 49.3M subscribers, LooLoo Kids is producing great 2D and 3D animated characters that young kids love to watch.
These animated cartoons with colorful visuals are helpful in educating the young and naive brains. LooLoo Kids is the best place for children to enjoy their time learning popular nursery rhymes, scrolling through the carefully selected playlist, and learning new things through the animated videos. The channel is equipped with great content to help kids and toddlers in their mindful development through colorful cartoons. 
Watch the videos here: https://www.youtube.com/c/LooLooKids
Netflix Jr.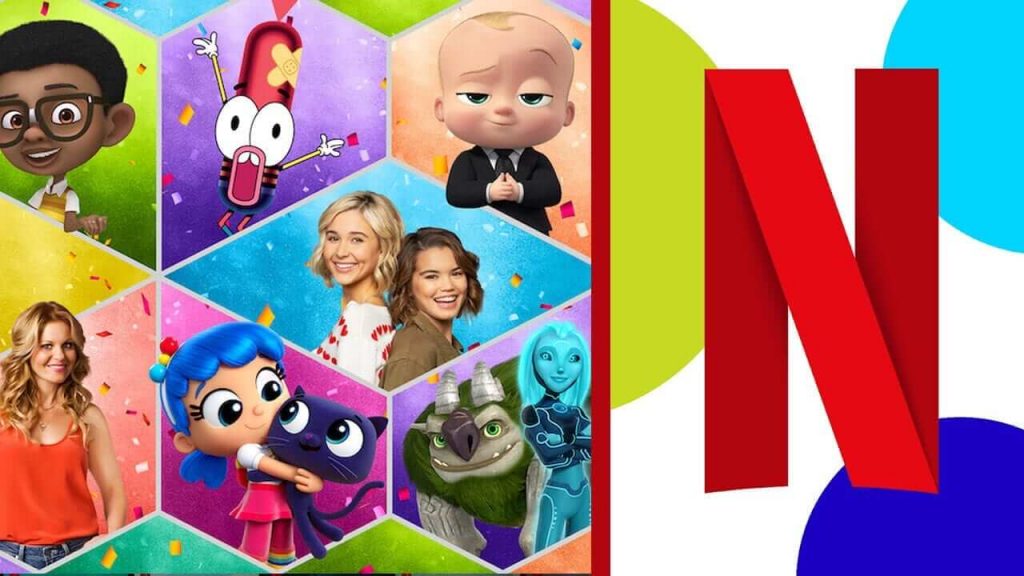 Who doesn't want to be on Netflix? Well, Netflix brings to you Netflix Jr. for all your juniors so they too can Netflix & chill.
Netflix Jr. is a YouTube channel with 11M subscribers where your kids can learn, sing, and practice raw emotions with fun Netflix characters. The channel features great shows for kids which help them to learn, play, and enjoy fun activities such as singing, dancing, and arts & crafts. The easy to do DIYs allow kids to engage their creative abilities and polish their skills to enhance their imaginative powers.
With funny and attractive animated characters like StoryBots to Super Monsters, Netflix Jr. is the perfect entertainment and educational channel for your juniors. 
Watch the videos here: https://www.youtube.com/c/NetflixJr
ChuChu TV – Kids Songs & Nursery Rhymes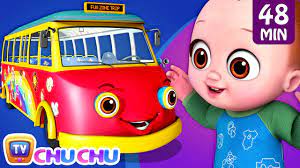 ChuChu TV – Kids Songs & Nursery Rhymes is an Indian YouTube channel with 56.4M subscribers. The channel is designed to help and engage your kids in upbeat nursery rhymes and bring out their fun side of being happily active in their surroundings.
ChuChu TV aims to take hold of your child's cognitive power and nourish it through attractive and colorful animated characters. Thus allowing your kid to explore, enjoy, learn, and fully be present at the moment.
ChuChu TV includes a bunch of great and trendy nursery rhymes and kids' songs with upbeat music and attractive colors, which is altogether a complete visual treat. 
Watch the videos here: https://www.youtube.com/c/ChuChuTV
Dream English Kids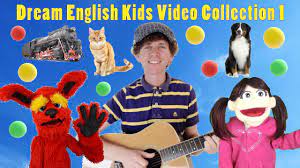 Dream English Kids channel comes with fun learning songs with Matt on YouTube. Matt encourages young kids and toddlers to learn through signing. With his 2.95M subscribers channel Dream English Kids, Matt is great for having kids enjoy their time by learning basic education through songs.
He uses the medium of songs to help young learners such as nursery kids, kindergartens, pre-schoolers, and infants, to learn the basics of the English language gradually with catchy songs.
This way kids enjoy their time entertaining and learning about animals, nature, surroundings, and vehicles. They happily practice their spellings and numbers, know primary and secondary colors, differentiate between shapes and sizes, and so much more. 
Watch the videos here: https://www.youtube.com/c/DreamEnglishKids
FitDance Kids & Teens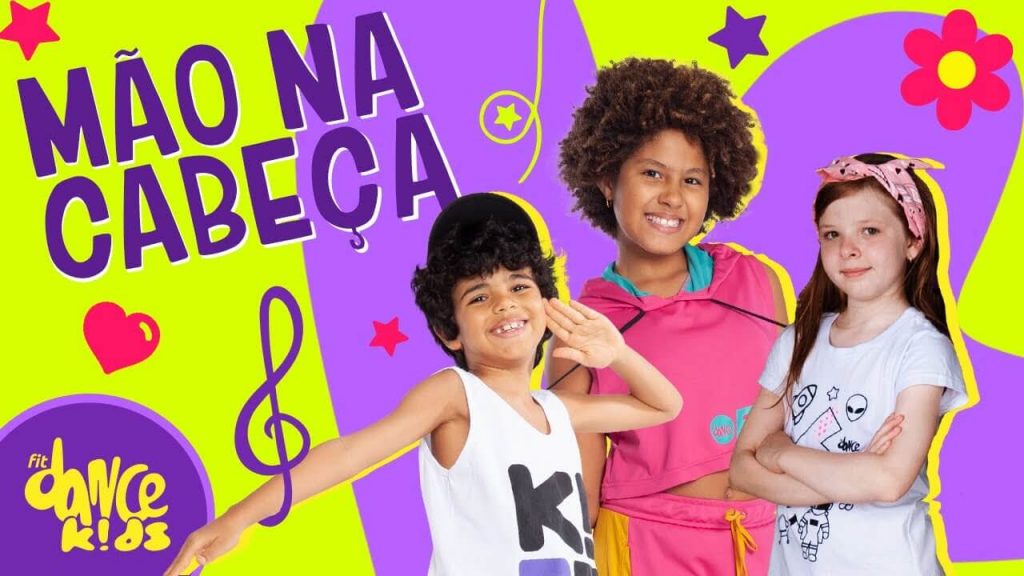 At a very young age, it is important for kids to be engaged in active physical training. Dance is the best friend of young kids. They enjoy listening to music and are not afraid to hop a little to the beats. That is why FitDance Kids & Teens brings to you their YouTube channel so your kids can practice and train their physical skills at their best.
The better your physical health, the more equipped you are mentally. FitDance is a YouTube channel that is designed to help your kids enjoy and learn dancing in a fun-loving environment. The channel includes a bunch of kids with great choreographies to help you engage your kids in better physical training, that too all in the comfort of your home. 
Watch the videos here: https://www.youtube.com/c/FitDanceKids
Choose The Best Channel For Your Kids
YouTube is indeed a great source of entertainment and education, thus we all enjoy spending our time on the platform. The above-mentioned YouTube channels include some of the best for your kids. Let us know what worked out the best for your kids!