WhatsApp's new privacy policy has been making rounds in the news lately. The platform came under fire for forcing its users to accept the new privacy policy or have their account deleted. This decision of WhatsApp frustrated many users and hence forced many of them to switch to other better platforms.
There are a number of different alternatives to WhatsApp. Some of the well-known names include Telegram, Signal, Viber, and a few others, but there are not a lot of Pakistani names on the list. This is where ZapBuddy comes in, which is a solid Pakistani alternative to WhatsApp that has recently started gaining attention.
It not only connects you to your friends and family for free but also helps you find them in person through augmented reality (AR). The app has display picture privacy, device location privacy, and encrypted chat. A major feature is that data selling is not a part of their business plan.
Interface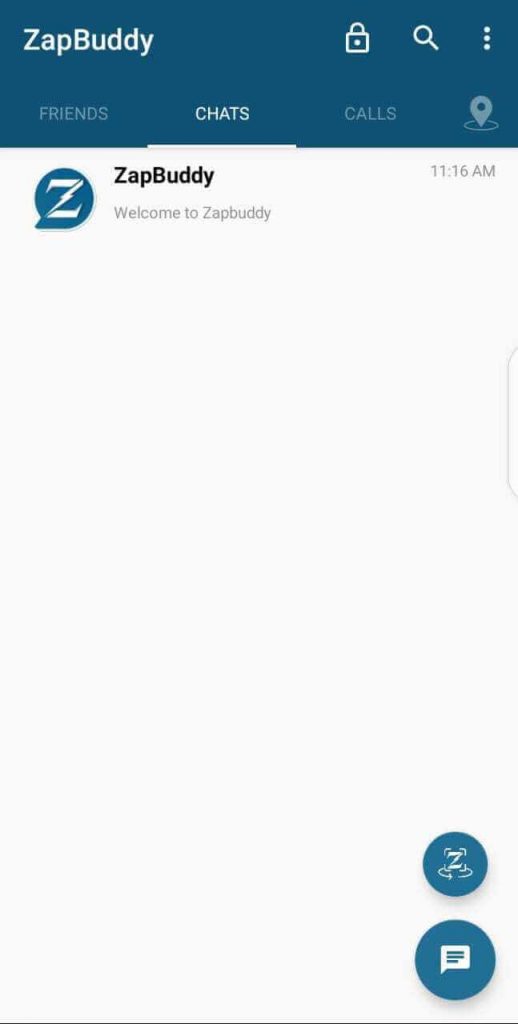 The interface of the app is quite similar to WhatsApp. In a way, the app mimics the features of WhatsApp. You get all your chats on the main screen, while calls and contact lists are found in the adjacent tabs. The search button, settings menu, and the app lock can be seen just above the main screen and new chats can be created with the button on the bottom right.
You can call your friends, video chat with them, send voice messages, photos, videos, documents, GIFs, and much more.
However, there is no dark mode as of yet, but some phones can force dark mode on third-party apps.
Privacy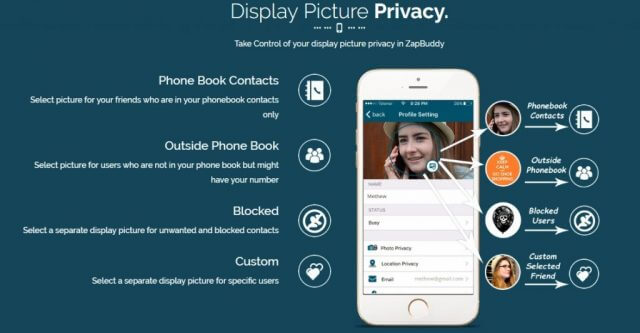 ZapBuddy can be easily secured with a password to keep your data and chats protected. This password is easy to set up and you can also provide a recovery email in case you forget your password. ZapBuddy does not have fingerprint locking like WhatsApp, but it gives you more privacy options for personal information.
You can hide your location, status, and profile photo from people who don't have you added or choose specific people that can see them.
Much like WhatsApp, all chats are also end-to-end encrypted.
Augmented Reality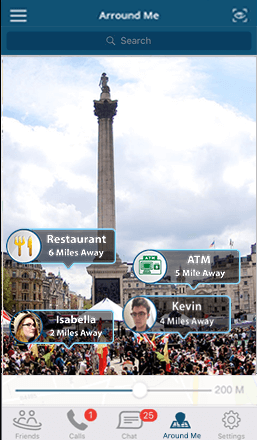 Perhaps one of the most interesting and new features integrated into the platform in the augmented reality. This can help you find nearby ATMs, petrol pumps, and shopping centers. Not only this, location sharing has been made easy if anyone wants to share their more accurate location they can just share their pin and you can open your camera, and just like radar technology in video games, you can check your friend's location by pointing your camera towards different streets.
The app is available on Android as well as iOS with over a hundred thousand downloads and high ratings on each store. However, if you want to use AR features, you need to download a separate AR package from the app store, which is completely free.