If you want to give your makeup the most natural, smooth, and dewy finish, then a sponge can really be your best friend. Sponges not only help you blend out the products but also smooth all the bothersome textures on the skin. In addition to this, they never ever give your makeup a streaky or cakey look—ensure streak-free, natural foundation application.
Well, if you could only have one beauty blender in your arsenal, we strongly suggest you get your hands on the best. And do not worry. We are going to help you with that. This article we're writing is solely dedicated to the best beauty blenders and sponges for all kinds of makeup. These sponges are all designed to guarantee that your makeup is applied smoothly and flawlessly.
Best Beauty Blenders in Pakistan
Listed below are some of the finest beauty blenders and makeup sponges that you can buy to have flawless, smooth, and even coverage. Have a look.
| | | |
| --- | --- | --- |
| Best Beauty Blenders | Brand | Price |
| Basic B Sponge | Huda Beauty | $17.00 |
| Original Beautyblender Makeup Sponge | Sephora | $20.00 |
| The Better Blender | By BeautyCounter | $22.00 |
| Total Face Sponge | E.l.f. Cosmetics | $6.00 |
| Beauty Blender Orignal | MAC | $20.00 |
| Highlight & Contour Beauty Sponge | Morphe | $9.00 |
| Nylea silicone sponge | Nylea | $11.00 |
| Precision Makeup Sponge 100 | Fenty Beauty | $16.00 |
Basic B Sponge
By Huda Beauty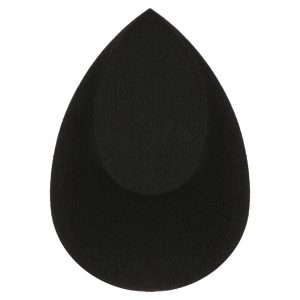 Designed to fit snugly in the palm of your hand, the soft, cute double-sided sponge applicator works really well for contouring, highlighting, and blending. Use it to apply liquids, powders, and creams. Regardless, it always promises to give you flawless coverage. In addition to this, the flat edge of the sponge allows you to apply makeup along the cheekbones in a perfectly straight line. All things considered, it is one great option to get Instagram-worthy contouring and bronzing in no time!
Price: $17.00
Original Beautyblender Makeup Sponge
By Sephora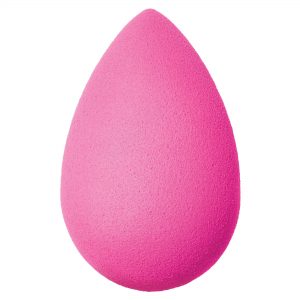 In search of the best makeup sponge for foundations and powders? Let us introduce you to this little, cute allure best of beauty winner. Original Beautyblender Makeup Sponge is not only wonderful for achieving a flawless, skin-like finish, but it's also our go-to for complexion products with mineral bases. And it is made without latex, parabens, sulfates, or phthalates and is therefore unharmful to the skin. What's more, Original Beautyblender Makeup Sponge becomes incredibly soft and mimics pores when wet, making it simple to apply an airbrushed finish that looks realistic.
Price: $20.00
The Better Blender
By BeautyCounter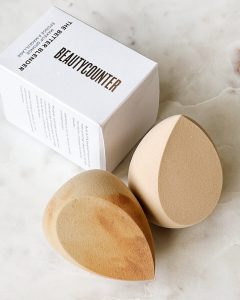 One of the best beauty blenders, the triple-threat Better Blender features a unique design to create a flawless finish from each and every angle. Precisely speaking, its flat surface is great for creating a light-to-medium foundation, the pointed end ensures precise application of concealer, and the rounded edge incredibly loses shine with loose powder. What is more is that the Better Blender by beauty counter is also great for smoothing out any separation or cakiness midday. All in all, if you are looking for beauty blenders or makeup sponges in Pakistan for flawless coverage, It's a good one to keep in your closet.
Price: $22.00
Total Face Sponge
By e.l.f. Cosmetics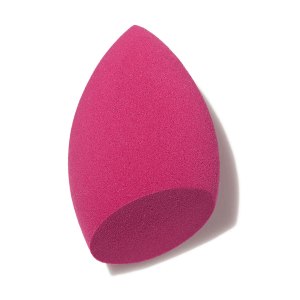 Total Face Sponge by e.l.f Cosmetics is the ideal sponge to try if you're looking for a blending tool that won't break the bank but still satisfies. It is the most cost-effective sponge available in Pakistan. The structure? It features rounded sides to hug the curves of your face for smooth, flawless blending and a super pointy tip for covering the blemishes. This tip is also great for blending tough spots like under the eyes, around the nose, etc. Total Face Sponge is also very convenient to use and does not end up losing its texture for quite a long time. As for compatibility, it works well with all liquid or powder formulations.
Price: $6.00
Beauty Blender Orignal
By MAC
Beauty blender original from mac is one of its kind blenders, with a perfect, unique edgeless shape that ensures streak-free, exquisite application. It is compatible with powders, cream blushes, foundations, primers, and many other complexion products. Well, the use of non-toxic, water-soluble dyes for its preparation is significant to highlight. It may release dyes in the first few washes but do not panic. Once you pour the water out of the beauty blender, the dye is removed as well. It is one of the best beauty blenders available in the market.
Price: $20.00
Highlight & Contour Beauty Sponge
By Morphe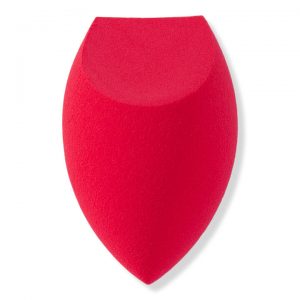 Highlight & Contour Beauty Sponge emerged as the clear winner after testing out a variety of beauty sponges. This lightweight, bouncy sponge is soft and has a shape that easily fits in your hand. The roundness further makes it simple to use, and the tapered end fits in those tough-to-deal spots like the tear duct and the area behind the nose. With proper application and blending, liquids and creams can be given an airbrushed appearance. Furthermore, when it comes to cleaning, the foundation comes off very easily, and the sponge looks less discolored due to its reddish tone.
Price: $9.00
Nylea silicone sponge
By Nylea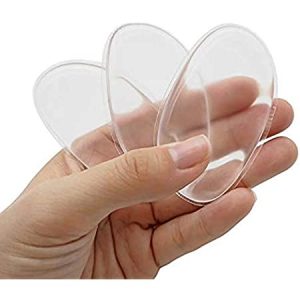 The latest addition to the family of beauty blenders, Nylea silicone sponge is taking the beauty industry by storm with each passing day. The sponge is weirdly shaped yet offers an extremely flawless finish. Compared to local sponges, it doesn't even waste a droplet of your makeup. It is also very easy to clean. On top of that, you can even use them for any cream makeup product. Serums, moisturizers, and sunscreens to name a few. As for the usage, spread the makeup formulation evenly across your face by patting downward, and to fit into the curved portions of the face, such as the sides of the nose or below the eyes, fold the sponge in half.
Price: $11.00
Precision Makeup Sponge 100
By Fenty Beauty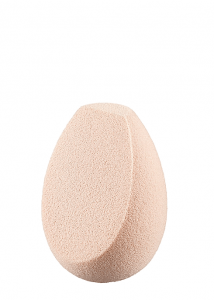 Want to have a sculpted highlight and contour look? This three-sided, latex-free sponge is something you should add to your collection. This sponge blends all the formulations quickly and with a lot of precision. Its mini moon-shaped side is especially great for blending the liquid solutions under the eye. Put the formula in strategic locations on the flat surface, and then use the rounder half to buff and blend it. The flat edge also helps you to apply the concealer and crème contour. Finally, its substance is very soft and easy to apply, and it can be washed and reused due to its long-lasting effect.
Price: $16.00
Conclusion:
Achieving smooth and even makeup is not easy. Though when you have the right cosmetic tools at your disposal, it certainly is possible. And a beauty blender is one such item that you should always have on hand. It is without a doubt a great tool to get flawless,mess-free makeup. So what are you waiting for? Buy one of the sponges mentioned above and perfect your makeup game right away!