Pakistan has been blessed with so many great cricket captains who have helped our players in performing their best in national and international matches. Pakistan has the best cricket team captains in history, and great captains build great teams. Through their ideas, intelligence, and leadership abilities, captains guide their teams to victory. A talented leader makes the most of all of his resources and gives it his all. Pakistan was regarded as a force to be reckoned with in the 1990s. The pace attack of the Pakistan Cricket Team, which was led by three of Imran Khan, Waqar Younis, and Wasim Akram, was its strongest point.
In addition, Pakistan has contributed many outstanding captains to the cricket globe. Many players took their time to develop but made sure to leave their stamp on the game's history.
Top Captains of Pakistan Cricket Team
Here is the list of top captains, who have contributed a lot in the history of Pakistan's Cricket.
Imran Khan
Misbah Ul Haq
Wasim Akram
Inzamam Ul Haq
Javed Miandad
Imran Khan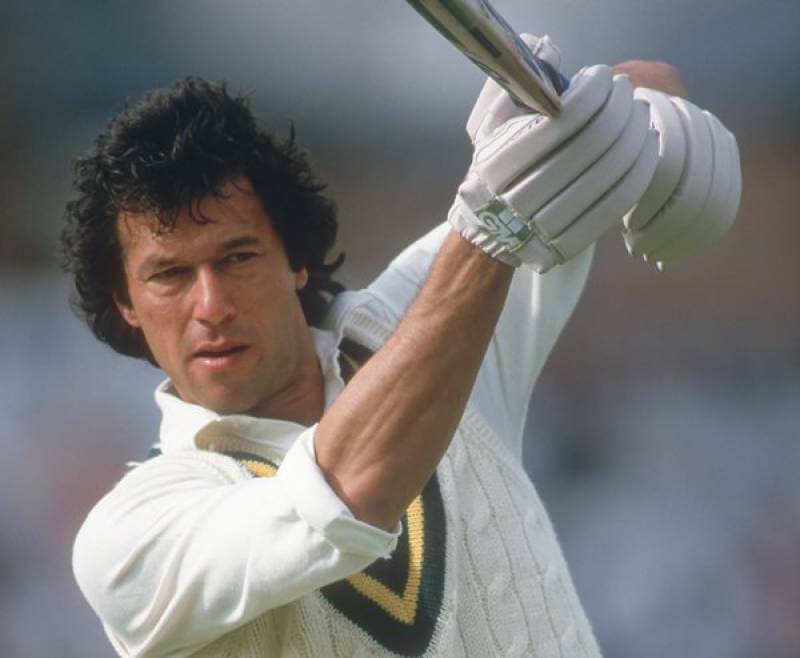 The fact that Pakistan's most successful leader to date is the best cricketer to ever play the game of cricket should come as absolutely no surprise. In Pakistan, he changed the game in a way that no one had before. He was a true leader, and the rest of the team held him in the highest regard. His choices were always final. In the 48 test matches he captained, he guided his team to 14 victories, but it was the ODI format that cemented his status as the game's most recognisable figurehead. Prior to the 1992 World Cup, Imran Khan announced his retirement. However, he was persuaded to return and take charge of the country one final time, and he guided it to World Cup victory. Pakistan won 75 of the 139 ODI games he captained for them.
Misbah Ul Haq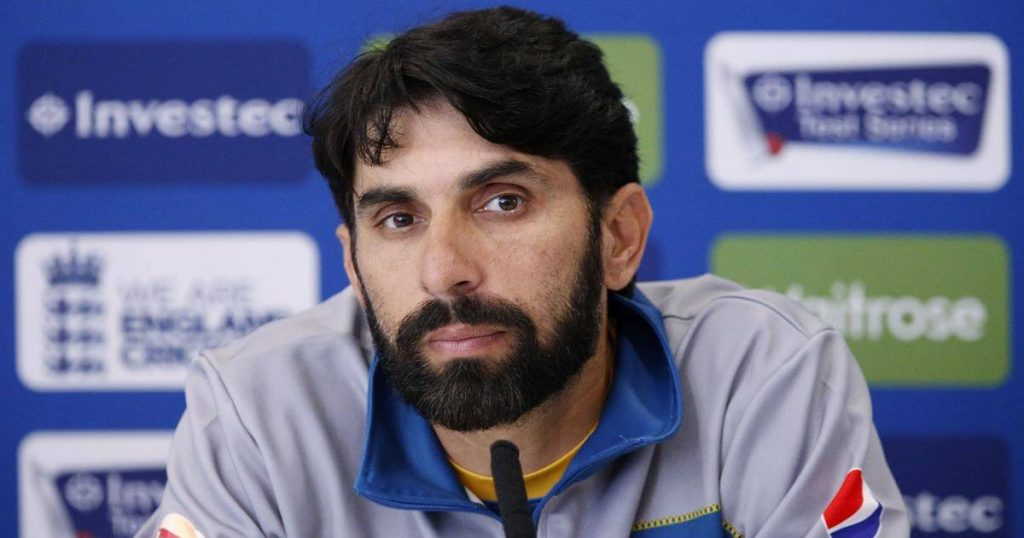 Former international cricketer Misbah-ul-Haq Khan Niazi, better known by his stage name Misbah-ul-Haq, served as the team captain for Pakistan in both ODI and Test matches. Misbah was a standout leader for the Pakistan cricket team and was renowned for his poise at the plate.
He had a strike rate of 73 and 5,222 runs scored at an average of 47 matches. He now serves as the Pakistan cricket team's head coach and top selector. He stopped competing in all formats on May 14, 2017. In April 2004, Misbah made his retirement announcement.
Wasim Akram
One of the best fast bowlers of all time is Wasim Akram. However, as a captain, he was combative and confrontational, which occasionally wasn't good for the squad. Being a great player implied that he also expected his colleagues to perform at a high level. It's interesting to note that Akram only led Pakistan in 8 of his 25 Test matches at home, where they never lost a series. This includes a 3-0 demolition of the West Indies in 1997–1998—a team that included players like Carl Hooper, Shivnarine Chanderpaul, and Brian Lara.
The Asian Test Championship in 1999, when they defeated Sri Lanka and India to win the title of best team in Asia, marked the pinnacle of Akram's leadership. Among his other notable accomplishments was a 2-0 triumph over England in England in 1996, a series in which he and Waqar Younis are renowned for having reverse-swung England out of. The two pace bowlers concluded the series with 11 and 16 wickets, respectively. Leg spinner Mushtaq Ahmed, who finished with 17 wickets to lead the team, provided them with excellent support. After a 3-0 defeat in Australia in 1999–2000, Wasim Akram resigned as captain.
Inzamam Ul Haq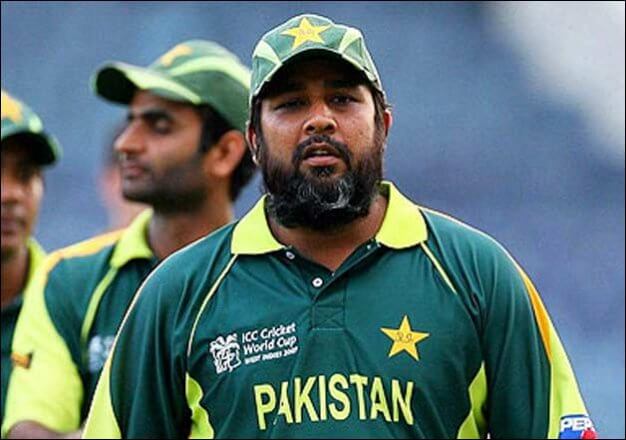 Former cricket player and current cricket trainer Inzamam-ul-Haq. He scored the most runs in the ODI series as well as the Test series, ranking third overall. He is the only Pakistani hitter to have achieved the feat of 20,000 runs in international cricket. He established himself as a prolific and successful batsman. He represented Pakistan in 378 ODI and 120 test matches. He started playing First-class cricket for Multan Club in 1985. In 1991, he participated in a One Day International match against West Indies. He had a strong ODI debut, scoring 20 and 60 runs in two games. He began to play in English country cricket in 2007, but Inzi remained ineffectual.
He led the Pakistan squad as captain from 2003 to 2007. Under his leadership, Pakistan played well in 30 test matches on cricket grounds. 11 of the matches were victories, 9 were draws, and 10 were losses.Under pressed, his qualities have been shown to shine more. Additionally, he rose to third place as a captain to have the greatest average in One Day International. Inzamam-ul-Haq played the ideal role to keep his squad engaged amid tough cricket challenges. He is one of Pakistan's all-time great cricket captains. In 2007 Inzamam-ul-Haq announced his retirement from One Day International cricket matches as well as his intention to stop playing in test match series.
Javed Miandad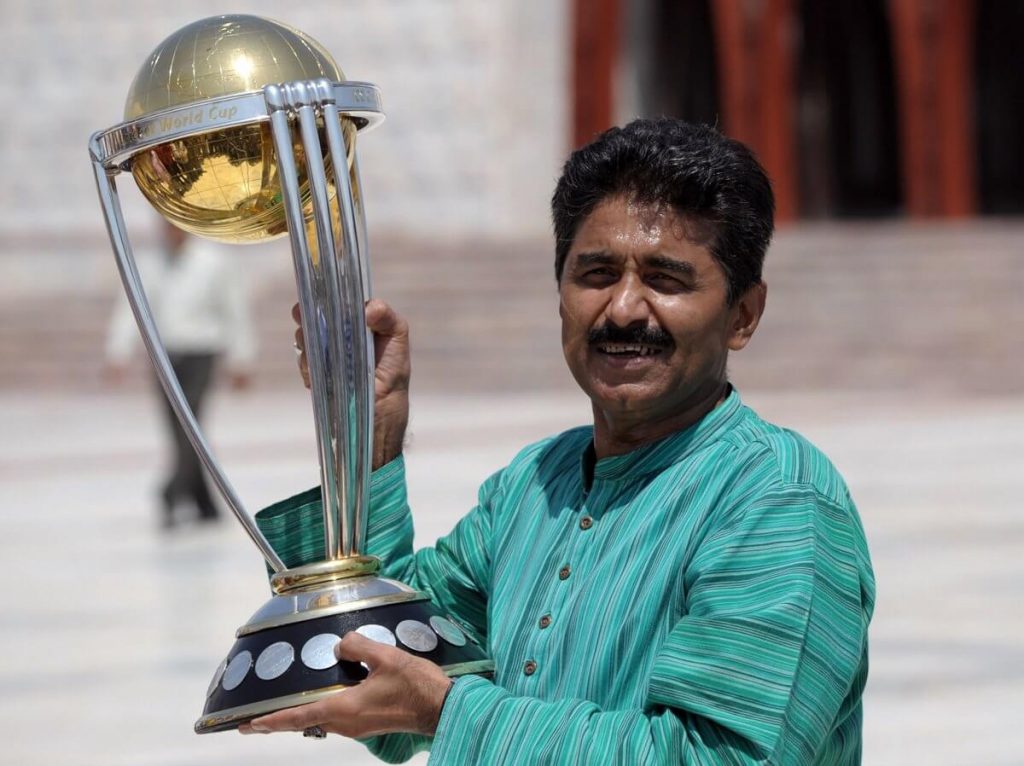 Javed Miandad and Imran Khan were the pillars of Pakistan's cricket team in the 1980s and the early 1990s. Miandad, a contentious character, would never back down from a fight. The Karachi man, a cricketer with street smarts, is overlooked among Pakistan's greatest captains. At the age of 22, Miandad was named Pakistan's captain. He gained notoriety during the 1981–82 tour of Australia when, following a kick from Dennis Lillee, he famously shaped to strike Lillee with his bat. Imran Khan became the captaincy after having only little success in his first three series.
However, Miandad would always be given the captaincy whether Khan was recovering from an injury or taking a vacation from the game. Miandad went on a spectacular winning streak after only managing to win one of his first five series as captain. Under Miandad's leadership, Pakistan defeated Sri Lanka, England, Australia, and New Zealand at home while winning 7 tests and not losing a single one.Having led the team to victories at home, success on the road soon followed. In the early 1990s, Miandad led Pakistan on a few away trips, and the team defeated England 2-1 and New Zealand 1-0 at home.
TeamWork Makes the Dream Work!
The duty of a captain is to help the team members and allow them to pursue their dreams. A good team can make their dream work in the best possible ways. All these captains did a lot of hard work for their team and helped Pakistan to win some great cricket matches.