There is a famous saying that the eyes are the jewel of the body. Well, whoever said that is absolutely right. Your eyes can tell so much about your personality. Eyes have the ability to brilliantly bring out the numerous facets of your individuality and persona.
Great eye make-up, in particular, captivates a ton of people's attention, and compliments. With that being, there is no harm in investing in them. Be it matte, shimmer, or satin, you can perfectly play with them for different events.
Well, are you new to the world of eye shadow palettes and having trouble deciding which type and color to use? Worry not! You are on the right track, we have already done the legwork for you. Whether you want a natural look, highlighted features, or an amplified appearance, we are here to cater to your needs.
Eyeshadow Palettes
There are a number of brands out there in the market and figuring out what to buy is a real hectic job. Here we suggest you the top 10 Best Eyeshadow Palettes of the year 2022.
| | |
| --- | --- |
| Eyeshadow Palettes | Brand |
| Major Dimension II Rose Palette | Patrick Ta |
| Heather Austin Palette | Adept cosmetics |
| Getting Fresh Mega Palette | Colourpop |
| The One Talc-Free Eyeshadow Palette | LAWLESS Beauty |
| Cover Shot Eyeshadow Palette | Smashbox |
| Pure Color Eyeshadow | Estée Lauder |
| The 24K Nudes Eyeshadow Palette | Maybelline |
| Mercury Retrograde Eyeshadow Palette | Huda Beauty |
Major Dimension II Rose Palette
The first one on our list is Major Dimension II Rose Palette by PATRICK TA. This palette will make you feel like you got your money's worth. It's so gorgeous you will love your makeup every time you use it. Although there are only twelve colors in this palette, they are amazingly adaptable. The pearly colors especially are to die for as they look quite stunning and merge well. You will be able to wear them for every event. They are so creamy and strikingly beautiful on the eyes. Not only that, but these shades last all day long on the eyes which makes them THE BEST! Definitely go for this kit.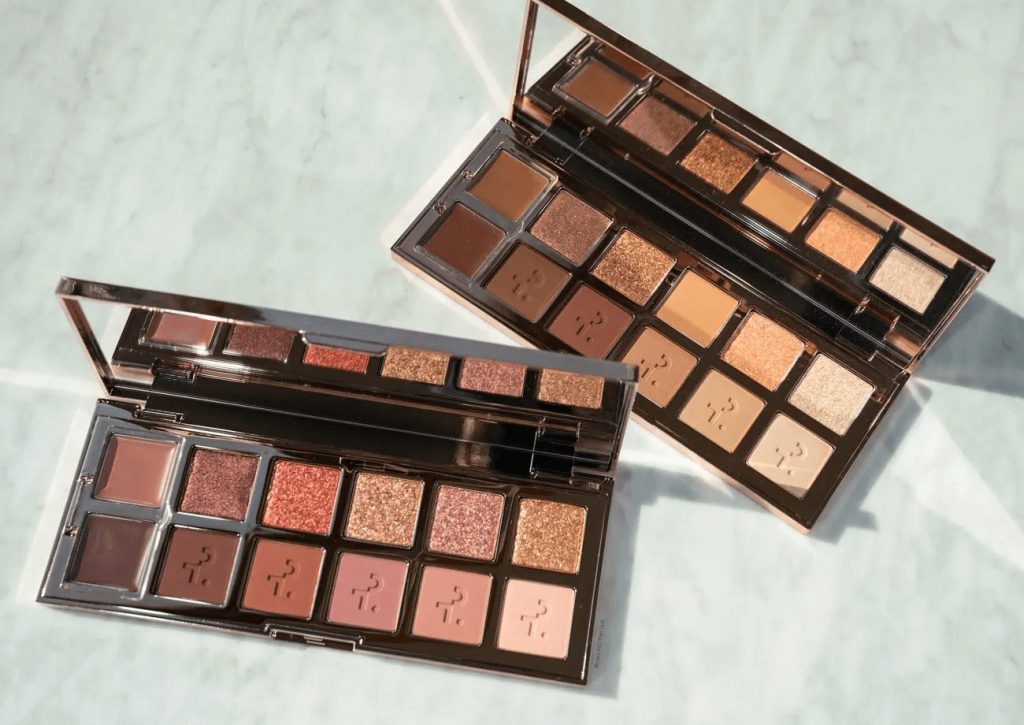 Price: $68.00
No of shades: 12
Heather Austin Palette
When looking for eye shadow kits in 2022, Heather Austin is yet another lovely eye shadow kit you'll come across. It is really smooth, and creamy and it looks intense on the eye. In fact, after using this, you are definitely going to try more products from the brand. Especially, if you want eye-catching, unusual shimmers, this palette is one you should buy. The shimmers are really strong, and the quality is superb. All things considered, If you haven't used it yet, I highly recommend it. Adept cosmetics did a fantastic job on this one.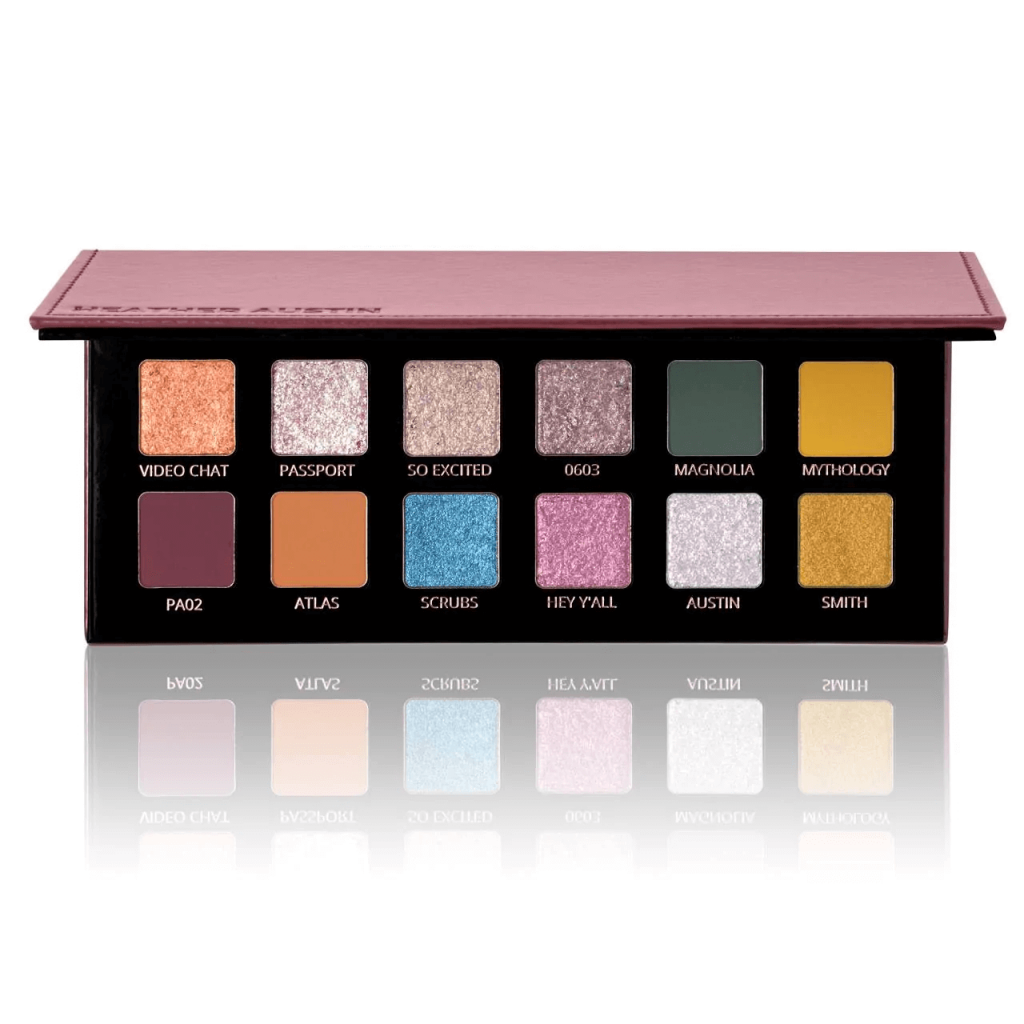 Price: $56.00
No of shades: 12
Gettin' Fresh Mega Palette
People often notice eye make-up as the first thing on your face. The $34.00 Getting Fresh Mega Palette by Colourpop is undoubtedly going to be a staple for you this year. Why? First off, this palette has 30 different eyeshadow hues that you can use to create a variety of looks using just one set. You can make it glitter and sparkle or go completely matte for some trendy glam. Also, although it is one super large palette there is something about this mega palette that makes it better than other giant palettes from other brands. It is sleek and thin and you can fold the cover all the way around making a difference while you're doing your makeup.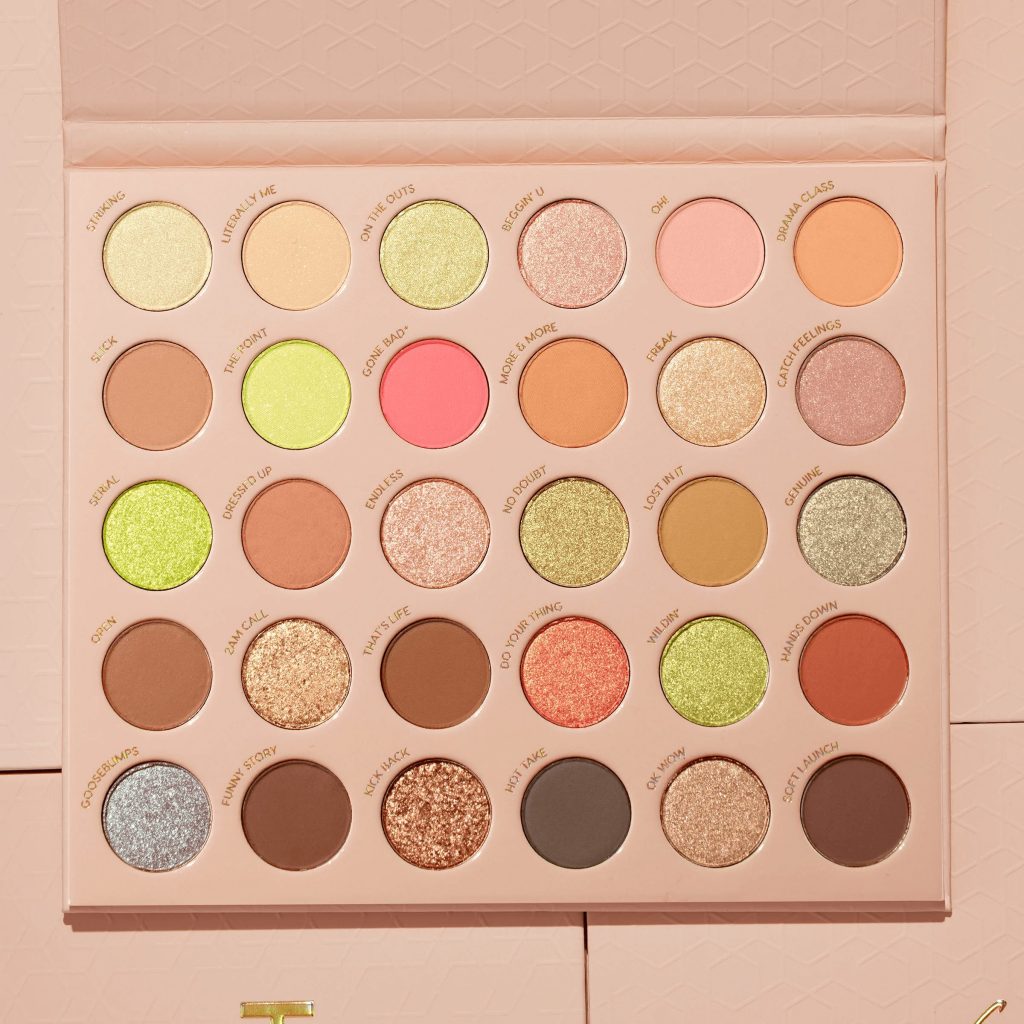 Price: $34.00
No of Shades: 30
The One Talc-Free Eyeshadow Palette
This palette is also one of the finest eyeshadow palettes in 2022. It is perfect for any occasion and includes 18 lovely talc-free tones in a range of finishes, from staple neutrals to vibrant flashes of color. These colors not only look good together but also accentuate your eyes. This kit is also free of talc, mineral oil, and aluminum, and it contains skin-softening components like olive oil, Jojoba oil, and calendula flower, making it ideal for skin health too. So, whatever the season or occasion, you can count on the amazing One Talc-Free Eyeshadow Palette from Lawless Beauty.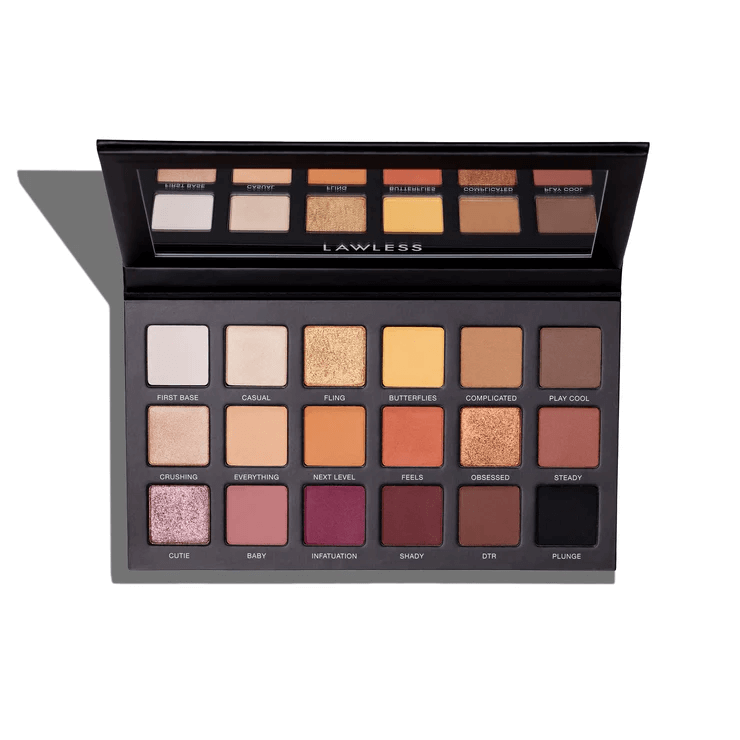 Price: $64.00
No of Shades: 18
Cover Shot Eyeshadow Palette
Look gorgeous on the go with Smashbox's pigmented and reasonably priced Cover Shot Eyeshadow Palette. It's another versatile kit that you can use to create delicate or bold eyes. The latest offering comes packed with six matching eyeshadow tones and two base shades. You can, for example, select from palettes with finishes ranging from creamy to strong, matte to shiny, and smokey to effortless. It has something for everybody and that too for every occasion. Combine and match colors to create your unique look!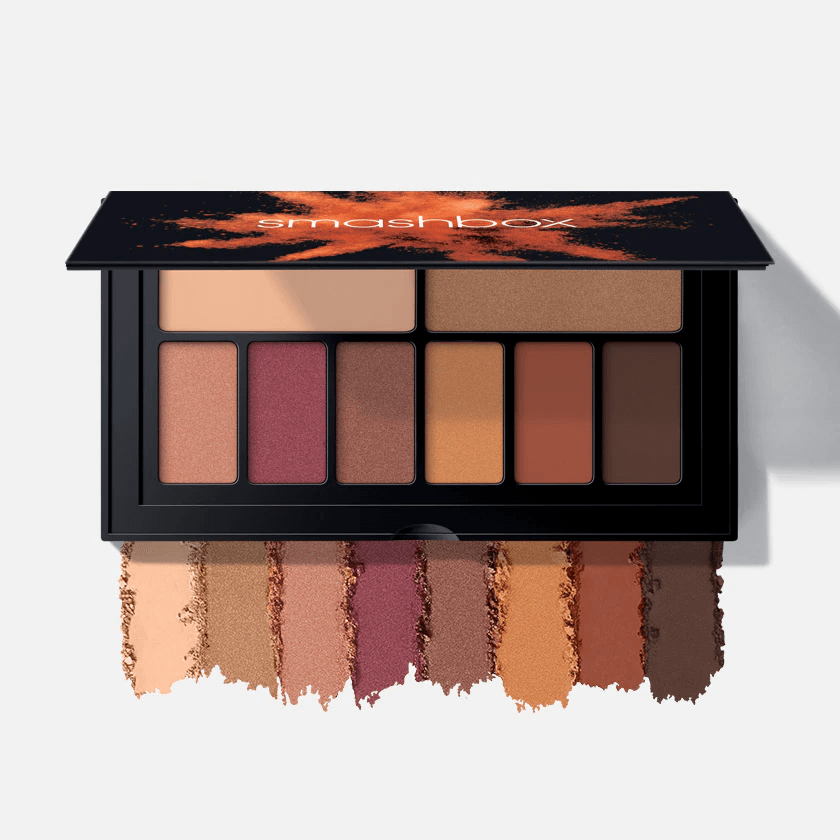 Price: $29.00
No of Shades: 8
Pure Color Envy Sculpting EyeShadow Palette
No list of the best eyeshadow palettes can be completed without Estée Lauder's Pure Color EyeShadow palette. The kit is lightweight and portable, and the eyeshades are adaptable. Precisely speaking, it comes with smooth, highly blendable colors intending to produce a softer look. Moreover, all these eyeshadows have a long lifespan. The high-tech pigments in the product actually make the shades linger longer. All things considered, Pure Color Eyeshadow by Estee lauder can be your option if you want your eyes to stand out. You can buy Pure Color EyeShadow in Pakistan for Rs. 6,440.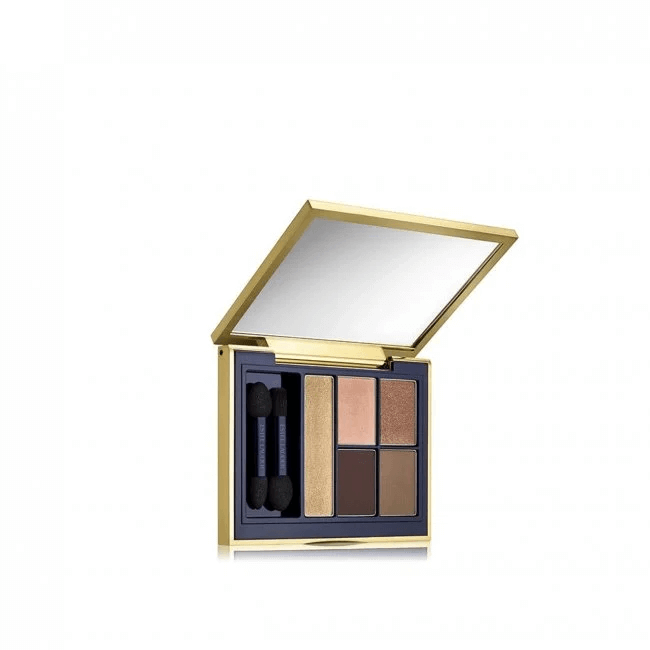 Price: $112.98
No of Shades: 5
The 24K Nudes Eyeshadow Palette
Considered to be one of the best eyeshadow palettes, the 24K Nudes EyeshadowPalette by Maybelline is popular all over the world. It contains 12 stunning colors that are rich in gold pigments and blend evenly and rapidly. Using this kit, you can create a wide range of looks by combining popular duos, trios, and quads or by experimenting with your own combinations in no time. This glitter eyeshadow, in my opinion, is very suitable for creating a festive look but the ultimate decision is obviously yours!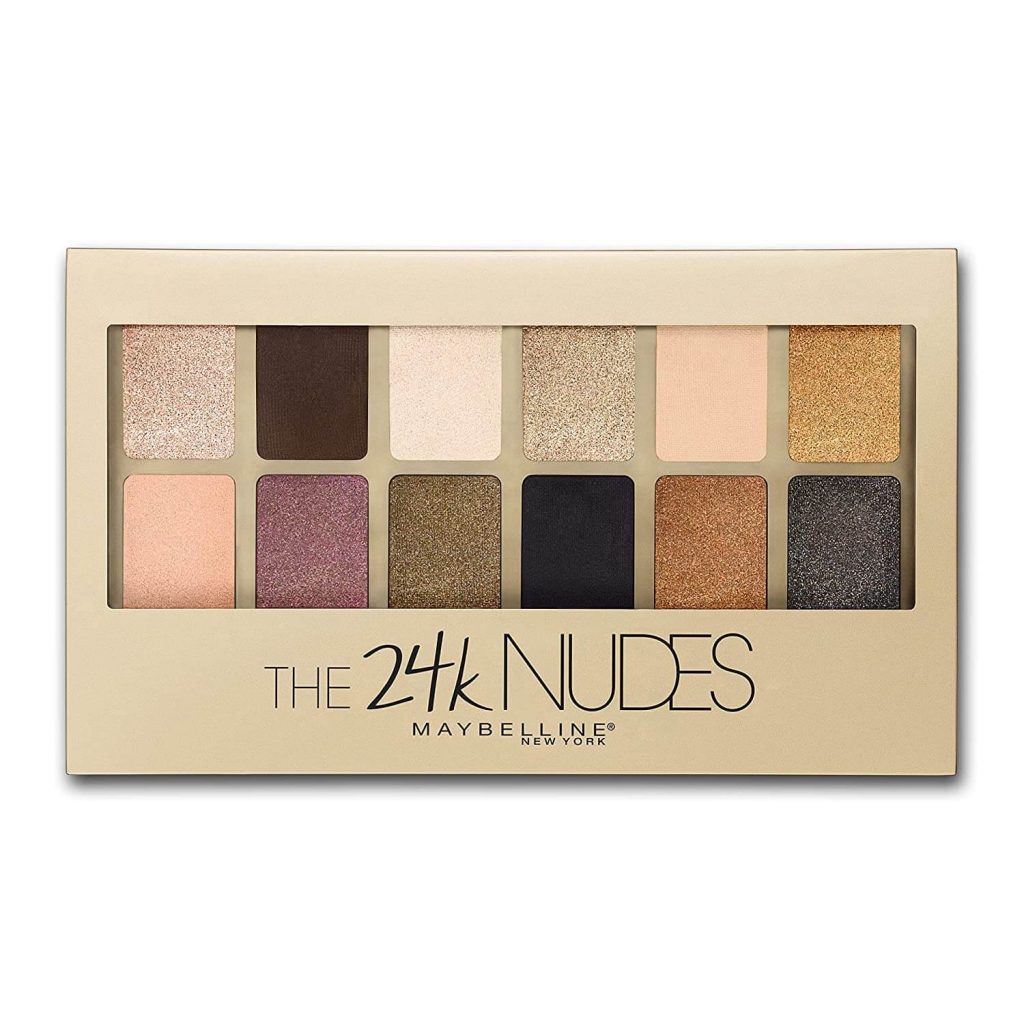 Price: $25.00
No of Shades: 12
Mercury Retrograde Eyeshadow Palette
Mercury Retrograde Eyeshadow Palette is the kit to choose if you want multiple nude looks in one palette. This palette covers everything from day to night outfits, and the shade selection is flattering on all skin tones. It includes nine buttery mattes, six creamy high-shine metallics, and one glitter powder with silver sparkles. All these eyeshadows glide smoothly without any hassle. Also, with both bright and neutral colors, this palette offers limitless possibilities.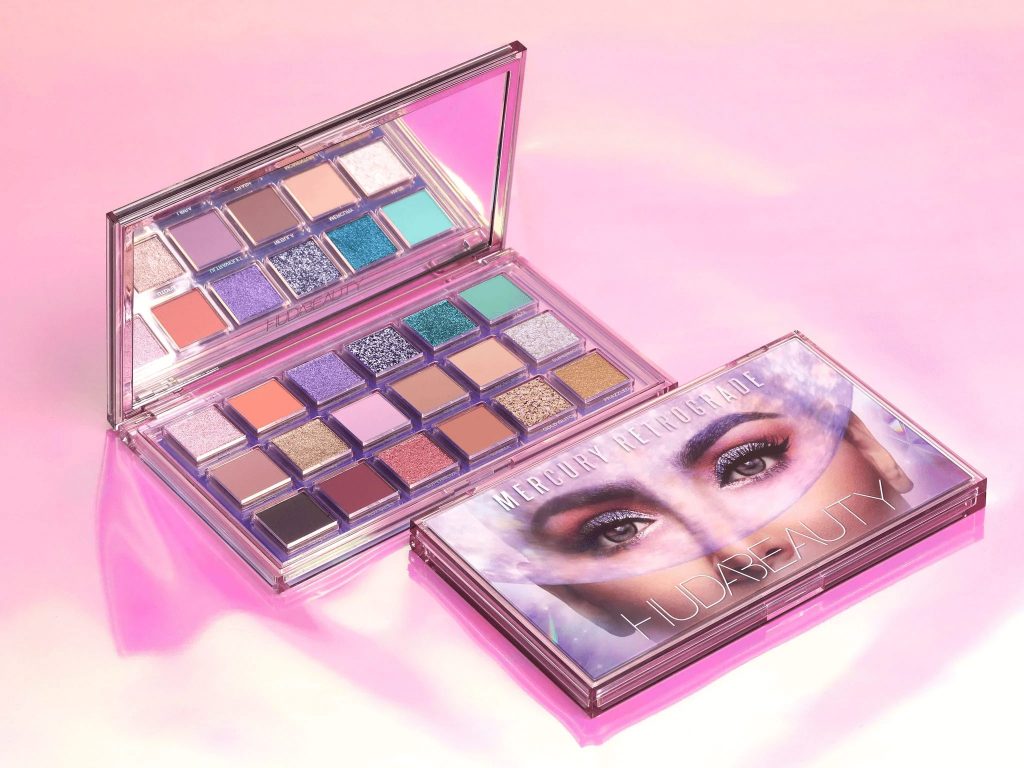 Price: $33.50
No of Shades: 18
Stay Shady, Pretty Lady!
Eyes! They never lie. Your eyes are the mirror of your soul, they reveal your attitude, mood, and style. So, to amplify your beauty, nothing can be more worthy and valued than high-quality shades of an eye palette. In this article, we tried to steer you toward better eye makeup selections as we believe that getting guidance directly from pros is always beneficial. Tell us in the comment section which of these eye shadow palettes has won your heart and is your new favorite.