It's that time of year again when summer clothes are packed up and winter clothes are taken out. However, repeating those outfits can be boring and often makes people feel dull.
This Blessed Friday Sale from Cougar is giving you the golden opportunity to revamp your closet with new outfits. It is the biggest sale in Pakistan.
Blessed Friday Sale – Cougar
The blessed Friday sale at Cougar brings you the following items:
Everything at FLAT 30% OFF
Women's Styles – True Bliss of Blessed Friday
Men's Classics – Shop without breaking the bank
Accessories – Round off your looks
Everything at FLAT 30% OFF
The Blessed Friday Sale in Pakistan is all the rage. In this time, when inflation rates are touching the sky, getting your dreamy clothing pieces at FLAT 30% OFF is a true relief. Let's get an overview of cozy knits, playful patterns, and versatile silhouettes incorporated in this Cougar sale.
The 30 percent off sale includes a versatile casual range for both men and women, along with accessories.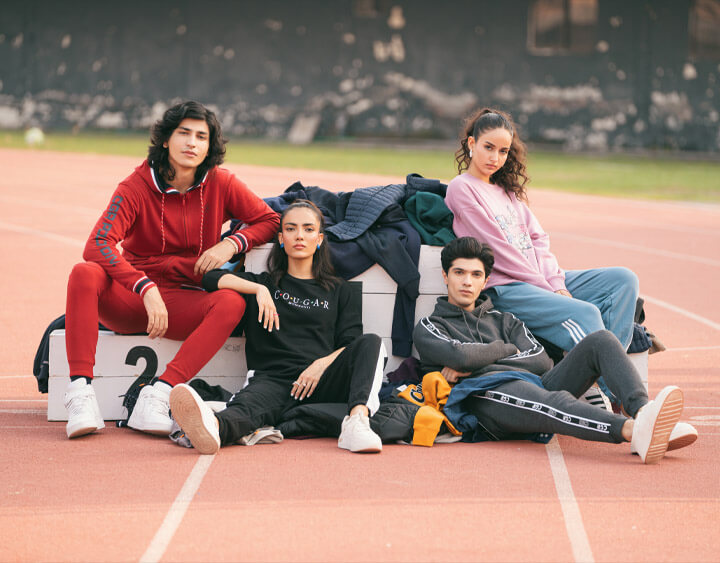 The men's collection includes quilted jackets, puffer jackets, parachute jackets, jacquard sweaters, ribbed sweatshirts, graphic hoodies, tees, casual shirts, polo shirts, and bottoms. The women's collection ranges from belted coats, hoodies, sweatshirts, and jackets to co-ord sets, t-shirts, jeans, and trousers.
Cougar's Blessed Friday Sale is not just about the clothing lineup; it's an experience. Enjoy basking in the sunshine while your winter attire provides you with coziness. This Blessed Friday Sale is known as one of the biggest sales on brands.
Women's Styles – True Bliss of Blessed Friday
The way to a man's heart is through his stomach, and the way to a woman's heart is through shopping. There is no better time than Cougar's Blessed Friday Sale to let your better half shop wholeheartedly at a discounted rate of FLAT 30 percent.
Girls! It's time to take out all your savings and shop all your favorite articles to turn heads this winter. All those knitted jacquard sweaters or button-down cardigans for your vintage look are also available in this stock.
Searching to make a base for an outfit with a quarter or full-sleeve t-shirt or drop-shoulder sweatshirt, look no further as this sale brings them on flat 30 percent off. Pairing them with jeans will come out as the best combo available at a FLAT 30% OFF.
Co-ord Sets are an obsession for many women. These trending twining are part of this big sale. Moreover, ranging from single-breasted coats to lapel coats and jacquard jackets to denim jackets- this Blessed Friday Sale holds a lot more.
Do you want to relish the laid-back looks for the vacation? Pick up a comfy hoodie and pair it with trousers. Enjoy this look at FLAT 30% off.
Men's Classics – Shop without breaking the bank
To all those men who don't show their shopaholic sides, this Blessed Friday Sale on New Arrivals is giving you a chance to shop your heart out.
From an array of colorful sweatshirts and hoodies to a range of sweaters to pop up your outfit- this winter collection is truly one of a kind. For suave looks, Cougar's jackets are winter closet essentials. Throw on one over your sweatshirt and pair it with jeans, and here's your go-to ensemble is ready. Steal this look at a whopping discount of flat 30 percent off.
Tracksuits are men's favorite outfits. These are combinations of hoodies, and jogger pants for weekend outings. Moreover, Casual shirts, full-Sleeves T-shirts, polo shirts, jeans, trousers, pants- everything is stocked up for those frosty days to let you show off your sartorial charm in winter.
Gentlemen! What are you waiting for? It's high time to shop your favorites to impress your peers or fellows at pocket-friendly prices.
Accessories – Round off your looks
When it comes to finishing off the looks, it cannot be done without the accessories. These touch-ups won't cost you much as accessories are also available at cut-down prices.
Ladies, an artistry collection of accessories is waiting for you. Have you imagined draping the delicate stone studded pendant set or a chain necklace to accent your neckline?
Shop now at a slashed price due to a flat 30 percent off. The collection of wristwear for women is also unbeatable. You can add a cultural chime with bangles or a contemporary touch with bracelets to your looks.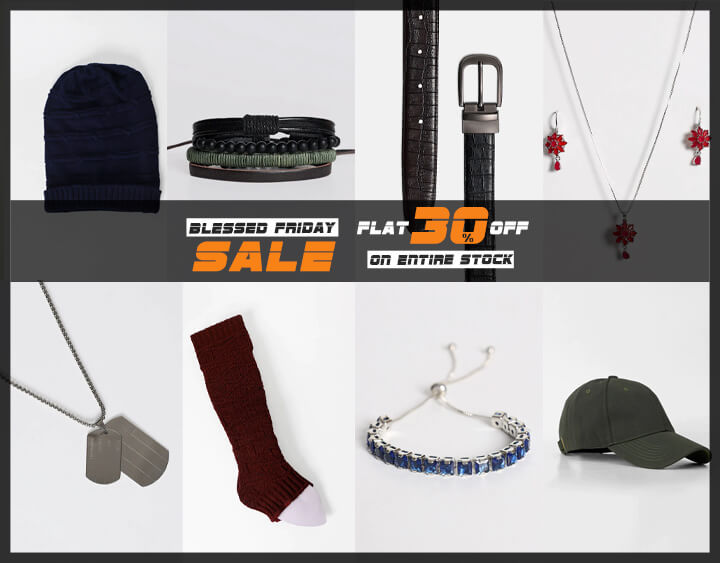 A plethora of accessories variety is also available for men in this Sale. The statement-making baseball caps, knitted beanies for a comfy essence, chain necklaces to glorify your cardigan underneath, leather bracelets to articulate your personal style, belts to accentuate your waistline, and patterned leg warmers for your day out-Cougar's Blessed Friday Sale has got you covered. Shop them for yourself or gift your pals.
Why Choose Cougar?
Cougar Clothing is one of the top brands in Pakistan, and its old tradition of offering sales just to delight its patrons will always remain alive.
This time Blessed Friday Sale on brands has agitated the environment, and many people find it confusing to shop in such a hassle. Nevertheless, choosing Cougar's sale to re-stock your closet would be worth it. There are various reasons, such as:
Cut-down prices
Fresh and trendy designs
Head-turning silhouettes
Soft & plushy winter outerwear
High-quality standards
Visually captivating color palette
Shop Today at Cougar!
All these factors combine to make shopaholics irresistible to shop again and again from Cougar's Blessed Friday Sale. So, visit Cougar's nearest outlet or shop online.