Several businesses have attempted to stream games directly to gamers, and now it appears that streaming giant Netflix will do the same. Mike Verdu, vice president of gaming at Netflix, said the company was "seriously exploring a cloud gaming offering".
Netflix produced a number of mobile games, but it wants to reach users on their PCs and TVs in addition to iOS and Android.
According to Mike Verdu, who spoke on Tuesday at the TechCrunch Disrupt conference, Netflix is seriously considering developing its own cloud gaming platform. Netflix made a major splash in the gaming world last year with its mobile game selection, but it appears that the company is now aiming to utilize its general skill in streaming data to enable cloud-based gaming.
"We're very seriously exploring a cloud gaming offering so that we can reach members on TVs and on PCs," Verdu said. "We're going to approach this the same way we did with mobile, which is start small, be humble, be thoughtful, and then build out. But it is a step we think we should take to meet members where they are on the devices where they consume Netflix."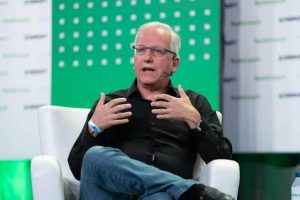 On the same day, the company revealed it has 55 additional games in production. But it also follows Google's unexpected announcement that it will close down Stadia, its own cloud gaming service, which failed to gain popularity despite its extensive technical expertise in streaming.
Netflix thinks that because cloud gaming would "value add" to their business model, it can thrive where Google failed. Verdu debated, "We're not asking you to subscribe as a console replacement, so it's a completely different business model," he said. "The hope is over time that it just becomes this very natural way to play games wherever you are."
Since both Amazon Luna and Stadia have their own controllers, Verdu declined to commit to making one. He did mention that Netflix is creating some unique games and has 55 games "in flight" at the moment. He stated that he wants a healthy mix of games, with 50% of them being Netflix IP. The service primarily consists of games from other non-Netflix brands, though it currently offers a few games based on Netflix episodes like Nailed It! and Stranger Things.
Furthermore, according to Verdu, Netflix is establishing a new gaming studio in California under the direction of Chacko Sonny, who departed his position as executive producer of the Overwatch video game at Activision Blizzard last year.
Netflix revealed last month that it would establish its first in-house gaming division in Helsinki, Finland, under the direction of former Zynga and EA executive Marko Lastikka.