When it comes to treating damaged, dry, and frizzy hair, conditioner is the most effective solution. Regular use of conditioners rehydrates the hair, replenishes its nutrients, and prevents the shafts from further damage.
Here we have the list of the best conditioners that provide maximum moisture to your hair in no time. Choose the one that suits your hair type and attain smooth, shiny, and silkiest hair ever.
8 Best Conditioners For Silky, Smooth Hair
Want to improve the feel, appearance, and texture of your hair? The eight best conditioners available in Pakistan are listed below. Hope you will like them. 
Sunsilk Long & Healthy Growth Conditioner
Dove Nutritive Solutions Conditioner
Hello Hydration conditioner
Pantene Smooth and Sleek Conditioner
Himalaya Herbals Damage Repair Protein Conditioner
Verb Ghost Conditioner
BBLUNT Intense Moisture Conditioner
L'Oréal Paris Elvive Total Repair 5 Repairing Conditioner
Sunsilk Long & Healthy Growth Conditioner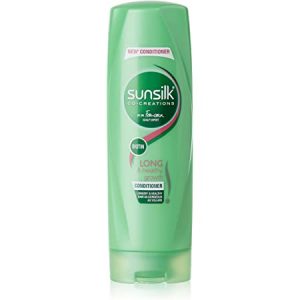 The long and healthy growth conditioner from Sunsilk is specially formulated to help you boost hair growth. The conditioner is enriched with Amla and biotin that nourishes the hair roots and reduces breakage. The intense natural hair growth support provided by the conditioner also helps in improving the anchorage of hair shafts. Not to mention, regular use of the conditioner can give you hair growth of up to 1.2 cm per month. Furthermore, like all other conditioners, it smells incredible.
Dove Nutritive Solutions Hair Fall Rescue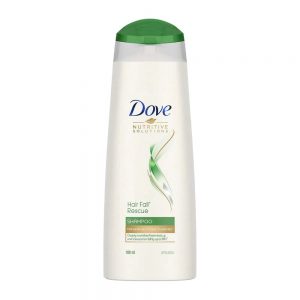 Tired of living with tangled, unattractive hair? Use the Dove Hair Fall Rescue Conditioner. Formulated with many essential oils, it smoothes and gradually nourishes hair, making it strong, and healthier day after day. This conditioner is specifically created to repair the look of damage on your hair strands. It controls hair dryness as well. All in all, anytime you think your hair requires intensive care, this conditioner will be a good solution. It is one of the best hair conditioners available in Pakistan. You can also use it with Dove Nutritive Solutions Daily Moisture Shampoo to get even more advantages.
Herbal Essences Hello Hydration conditioner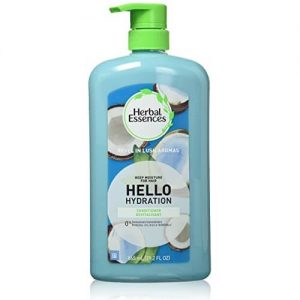 If dryness is your primary concern, the Hello Hydration conditioner works as the name implies and provides incredible hydration. Take advantage of hydrating conditioner infused with creamy coconut essence. Components that win here are Zea mays silk extract, limonene, and orchis mascula flower extract. While the Zea mays silk extract strengthens and polishes your hair, the limonene prevents hair loss.
Pantene Smooth and Sleek Conditioner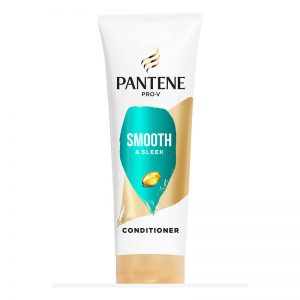 Pantene has some great budget hair care items that compete with other professional brands. The Smooth and Sleek Conditioner is amongst one of the best conditioners available in Pakistan. It gives the hair a healthy shine while also making it smooth and silky. Prepare yourself to be wowed by clearly sleek and touchably smooth results that stay all day. The key ingredients found in Pantene Smooth and Sleek Conditioner are avocado and Argan oilsto. These substances hydrate dry hair by providing Pro-V nutrition from root to tip.
Himalaya Herbals Damage Repair Protein Conditioner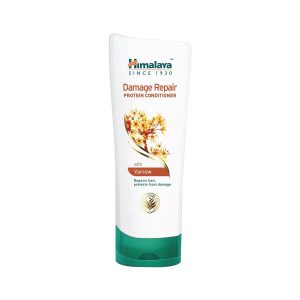 Himalaya Herbals Damage Repair Protein Conditioner is the finest solution for individuals with dry, frizzy, or damaged hair. The product conditions your rough existing hair strands and encourages the creation of new ones. As for the formation, the one-of-a-kind Himalaya Herbals Damage Repair Protein Conditioner is made entirely of natural substances. Aloe vera, bean sprouts, yarrow, and chickpeas, to name a few. These nutrients not only restore and encourage hair growth but also lower the likelihood of hair loss. The conditioner is also easy to wash off.
Verb Ghost Conditioner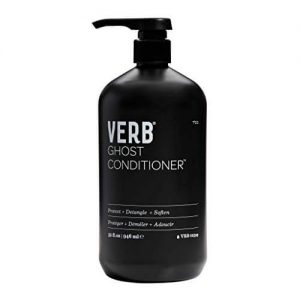 Suitable for all hair types, The Verb Ghost Conditioner eliminates all the knots from your hair, leaving it smooth and silky. The gentle formula has been created with moringa oil taken from trees that offer your dry, frizzy hair just the appropriate amount of moisture it needs. Sunflower seeds, jojoba oil, and green tea extracts are some other ingredients this condition contains. And because it is one light hair product, you can use it on weekly basis. It will keep your hair frizz-free, straight, and bouncy without causing any major side effects. In Pakistan, it costs Rs. 8000.
BBLUNT Intense Moisture Conditioner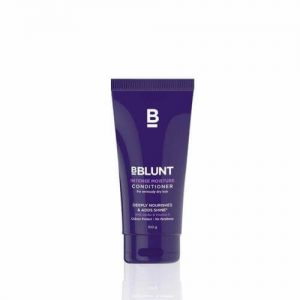 The BBLUNT Intense Moisture Conditioner contains vitamin E, wheat germ oil, jojoba, and hydrolyzed keratin. Jojoba hydrates it from the inside, Vitamin E adds hydration and gloss to your hair, and keratin strengthens the hair shaft to prevent breakage and split ends. This hair conditioner moisturizes extremely dry hair, leaving it silky, smooth, and manageable. It also efficiently protects your color-treated hair.
L'Oréal Paris Elvive Total Repair 5 Repairing Conditioner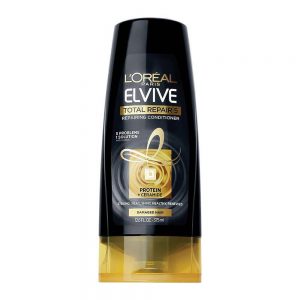 Having lengthy hair yet finding it difficult to carry on with nasty dried-up stuff? Here's an incredible formula enriched with pro-keratin and ceramide that leaves your hair silky, shiny, and smooth. Total Repair 5 Repairing Conditioner is an excellent solution for dull and dry hair which are unmanageable, rough, and frizzy. It contains environmentally friendly chemicals that polish the ends and keep them from drying out. The formula used also helps you repair split ends. Buy now to get the hair of your dreams!
Verdict:
These are the top eight conditioners in Pakistan right now. Well, each product is manufactured to meet a certain set of hair demands; so make your decision carefully.