PSL 2022 began on 27th January, where Multan Sultans, the defending champions, competed with Karachi kings on the first day. The 7th season of the HBL PSL is a mega event cricket fans were eagerly waiting for around the world.
To keep you updated with all the PSL news, we are here with the prize, players, and schedule of the entire event.
PSL 2022 Prize Money
The winning prize for PSL 2022 is believed to be PKR 90 Million for the winning franchise. The runner-ups will receive PKR 40 Million. The prize has been raised from PKR 80 Million to PKR 90 Million, which was the prize money last season.
Apart from the winning team and runner-ups, there are prizes for the Best Batsman, Player of the Tournament, Wicket-Keeper, Bowler, and fielder.
PSL Teams and Players
About the teams and Players, PSL officially announced the following categories and picks for 2022: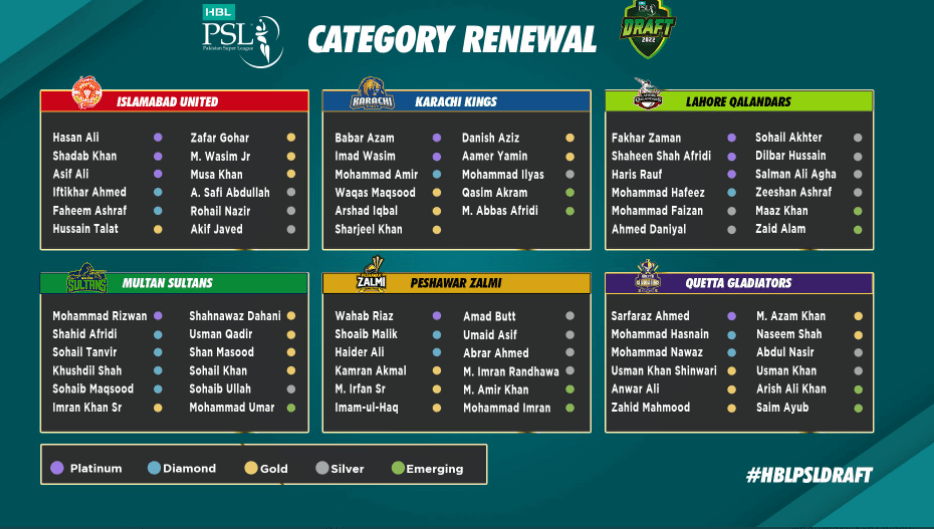 Lahore Qalandars got to choose the players first in most categories while both Lahore Qalandars and Islamabad United received the most Platinum players.
The 2022 player category renewal has shifted Muhammad Rizwan (Multan Sultan's Captain) from silver to Platinum. Asif Ali (Islamabad United team player) has been moved from Gold to Platinum as well.
Haris Rauf (Lahore Qalandar team member) has also been placed in the Platinum category from Diamond.
View & Download the complete PSL 2022 Schedule
PSL 2022 Schedule
PSL 2022 will have a total of 34 matches with each team playing an equal number of matches at both National Stadium Karachi and the Gaddafi Stadium Lahore.
Double header matches will be held at 2 pm and 7 pm with an hour difference on Fridays where matches will start at 3 pm and 8 pm respectively. All the single header matches will start at 7 pm.
Below is the time and match information about the tournament: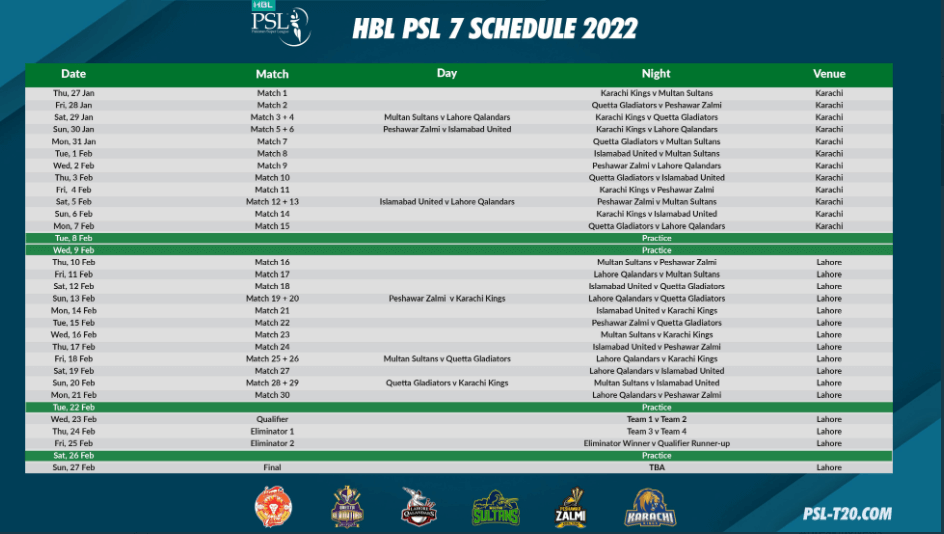 For detailed information; about the PSL 2022 schedule, timings and days, check this out: PSL 2022 Schedule.