Winters are around the corner and we all want to enjoy those crisp and cool winter nights without the risk of falling sick. A reliable heating system can be a lifesaver both at home and in commercial settings protecting everyone from the unpredictable winter winds.
Electric heaters are now greatly replacing combustible heating systems because of their safety and reliability. These work on the principle of converting electrical energy into thermal energy through conduction, convection, and radiation. Thus they do not require an exhaust system and can be used in closed and confined spaces.
Types of Electric Heaters
The many different types of electric heaters available in the market both for domestic and commercial use. The heater types for domestic use include:
Electric Fan Heaters: Convection heaters providing steady heat. Portable and easy to install.
Electric Infrared Heaters: Also known as Radiant heaters they are efficient heaters best in heating the nearby objects rather than heating the air.
Electric Fireplaces: Radiant or fan-operated electric heaters. Easy to install and presentable.
Electric Panel Heaters: Portable Convection heaters, responsive, good for supplementary use.
Electric Radiators: Electric radiators use convection and radiation for quick and lasting heat. Versatile.
Halogen Heaters: Halogen heaters incorporate halogen gas lamps that provide instant and high-intensity heat ideal for outdoor spaces.
Best Electric Heaters For Domestic Use
The ideal heaters available for domestic use in Pakistan include products from multiple brands. In this article, we list a few of the best domestic heaters available in the market. The popular brands selling domestic heaters in Pakistan include:
Seco
Sogo
Geepas
Delonghi
Sinbo
Aurora
Philips
E-Lite
Electronica·
West Point
SECO Electric Heaters
Seco is a popular Japanese company providing high-quality, affordable electric heaters for domestic use. These include the following:
1. Seco Quartz 2-Rod Electric Heater: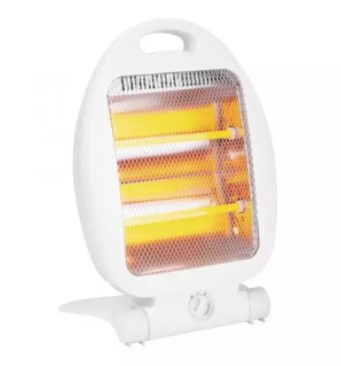 This is the most affordable and portable heater for home use. It includes 2 temperature settings for 200W and 400W. Its energy-efficient technology keeps your electricity bills in check and the over-heat protection makes it safe to use in indoor spaces. The company offers a Brand Warranty.
Price: 2,499 PKR
2. Seco Electric Sun Quartz Halogen Heater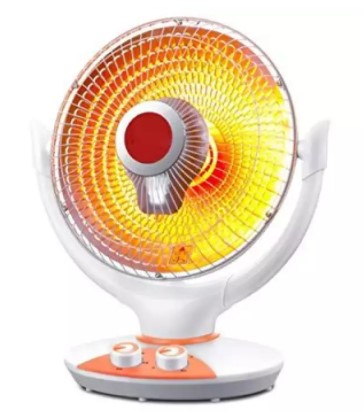 This is a revolving electric fan heater with 2 heat options. The imported product contains energy-saving carbon fiber. It consumes a 250W current and has a timer and revolving functions. The halogen technology provides long-lasting heat for confined spaces. The standing Halogen heater consumes a power of 800W.
Price: 5,500 PKR (tabletop)
Price: 6,499 PKR (Standing)
3. Seco Ceramic Fan Heater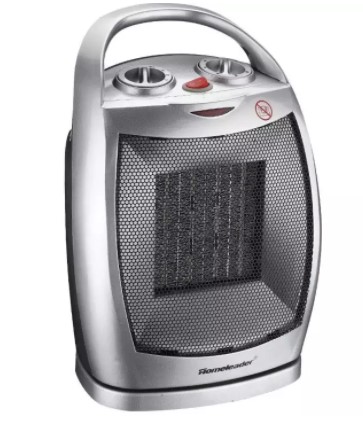 This heavy-duty electric heater incorporates 2 settings at 1300W and 650W. It includes options for cool, warm, or hot wind selection and can heat up to 12 feet of surrounding space. This imported product uses energy-saving carbon fiber. Its functionality includes a revolving option and a 1-hour timer.
Price: 7,000 PKR
4. Seco 1.5 Ton Split Room Heater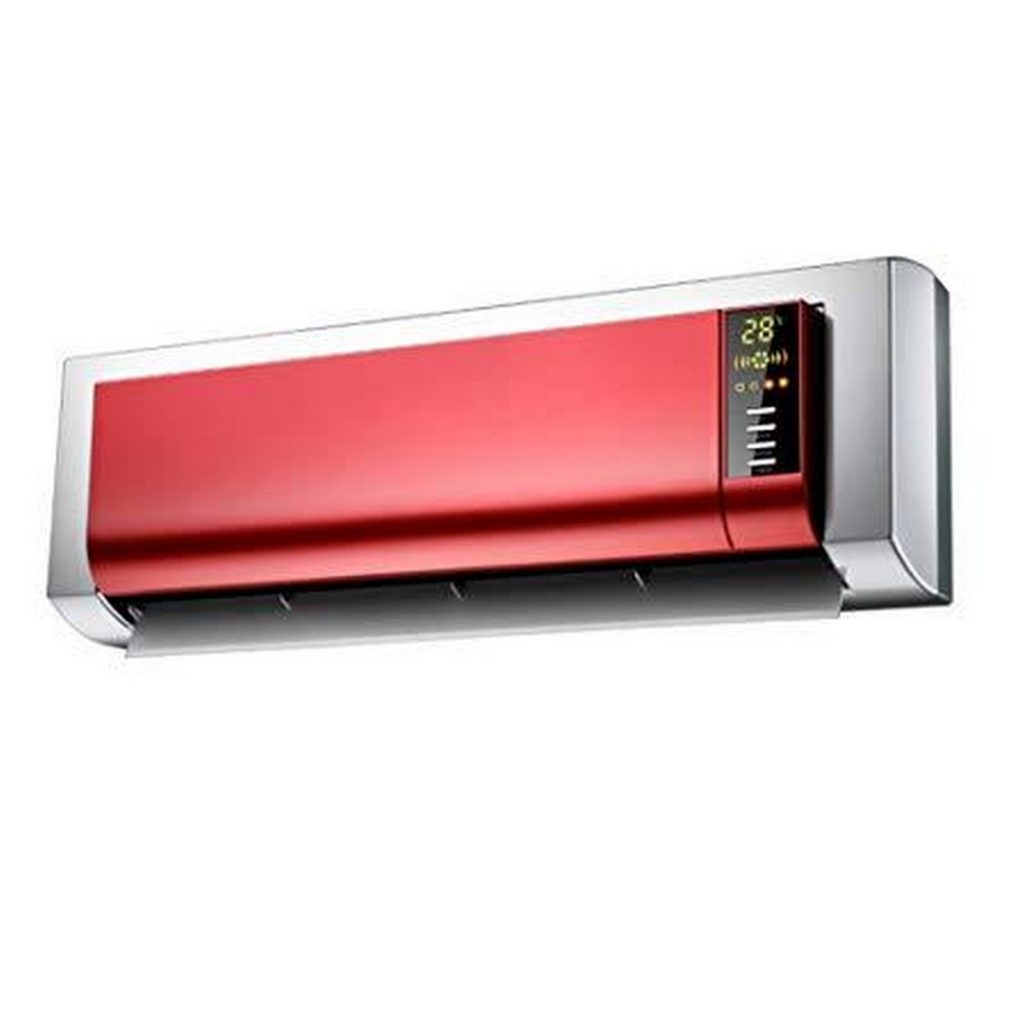 The Split Room heater uses 1800 W inverter technology and is available in both wall-mounted and floor-standing options. It has cool, warm, and hot wind options. It has an LED display with remote control option. It is an energy-efficient heater with overheat protection and high thermal efficiency. 
Price: 11,700 PKR
SOGO Electric Heaters
Sogo is a Pakistani company that has multiple solar, electric, and lighting products in the market. Known for its reliability and quality the company is preferred by many for its domestic electronics.
5. Sogo Portable Fan Heater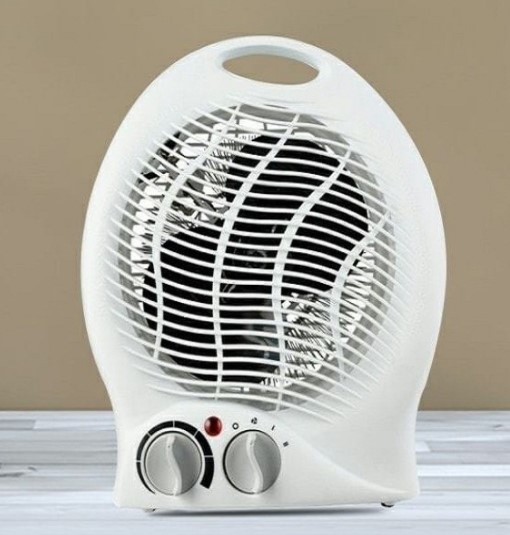 This electric heater consumes an electric supply of AC 220-240V/50Hz-60Hz. It has a cool, warm, and hot setting option and has 2 heat settings of 650W and 1200W respectively. Its small and portable design is ideal for homes and confined spaces.
Price: 2,799
6. Sogo Ceramic Fan Heater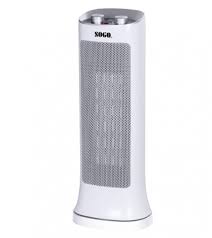 This is an oscillating fan heater with a ceramic heating element. It can provide cool air in the summer and heat in the winters. The heat option includes 2 settings of 1000W and 2000W. The model has high thermal efficiency for less power consumption and over-heat protection for safety. 
Price: 7,999 PKR
Geepas Electric Heaters
7. Geepas Quartz Electric Heater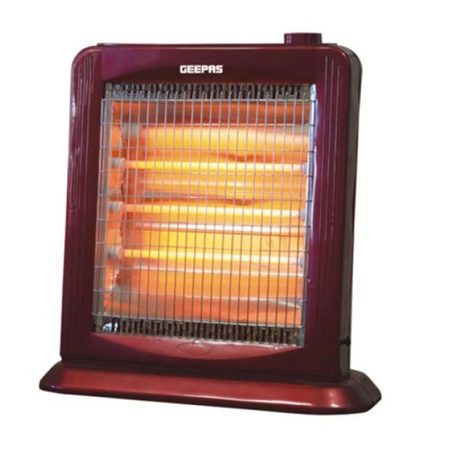 This is a 4 tube Quartz Electric Heater that can provide 4 different levels of heat. It consumes a power of 1200W and uses chromed metal wire for heat generation. It incorporates a metal protection grid and features left and right oscillation. The company offers a brand warranty for the product.
Price: 5,999 PKR
8. Geepas Electric Fireplace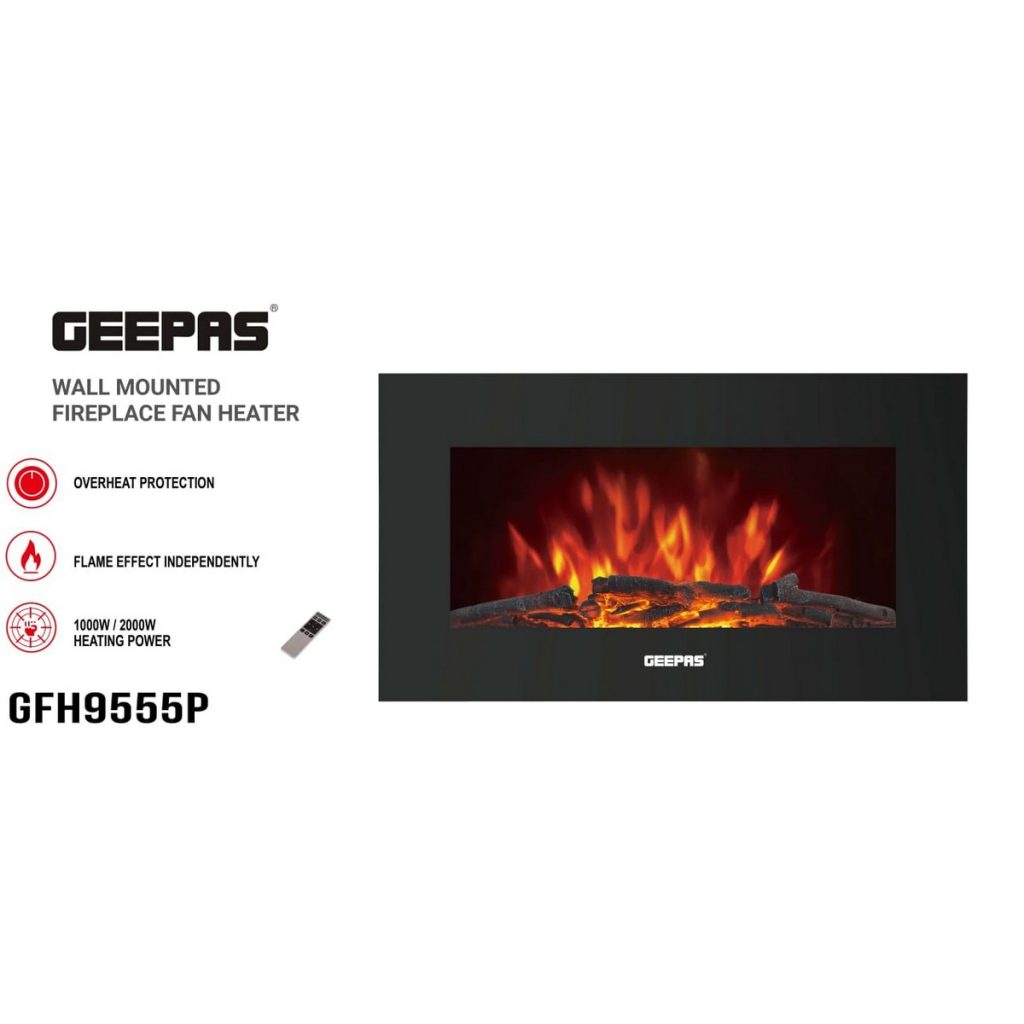 The Geepas Electric Fireplace is a 2000W Fan heater with a ceramic heating element. It requires a voltage of AC 220-240V 50/60Hz and has an integrated fan with 2 hot air settings and a control dial for ideal warmth. The product features overheat protection for safety. It features 4 LEDs to depict the look of flames and embers. The company offers a brand Warranty.
Price: 15,499 PKR
Delonghi Electric Heaters
9. Delonghi Table Top Fan Heater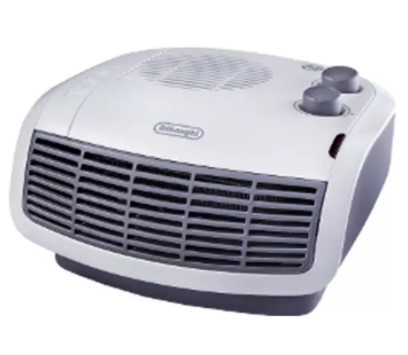 This is a convenient and portable fan heater providing heat of up to 2200W. It requires a voltage of 220-240V and a frequency of 50Hz. It can heat up a room of 60 square meters and can provide fan ventilation during summers. 
Price: 9,699 PKR
10. Delonghi Converter Heater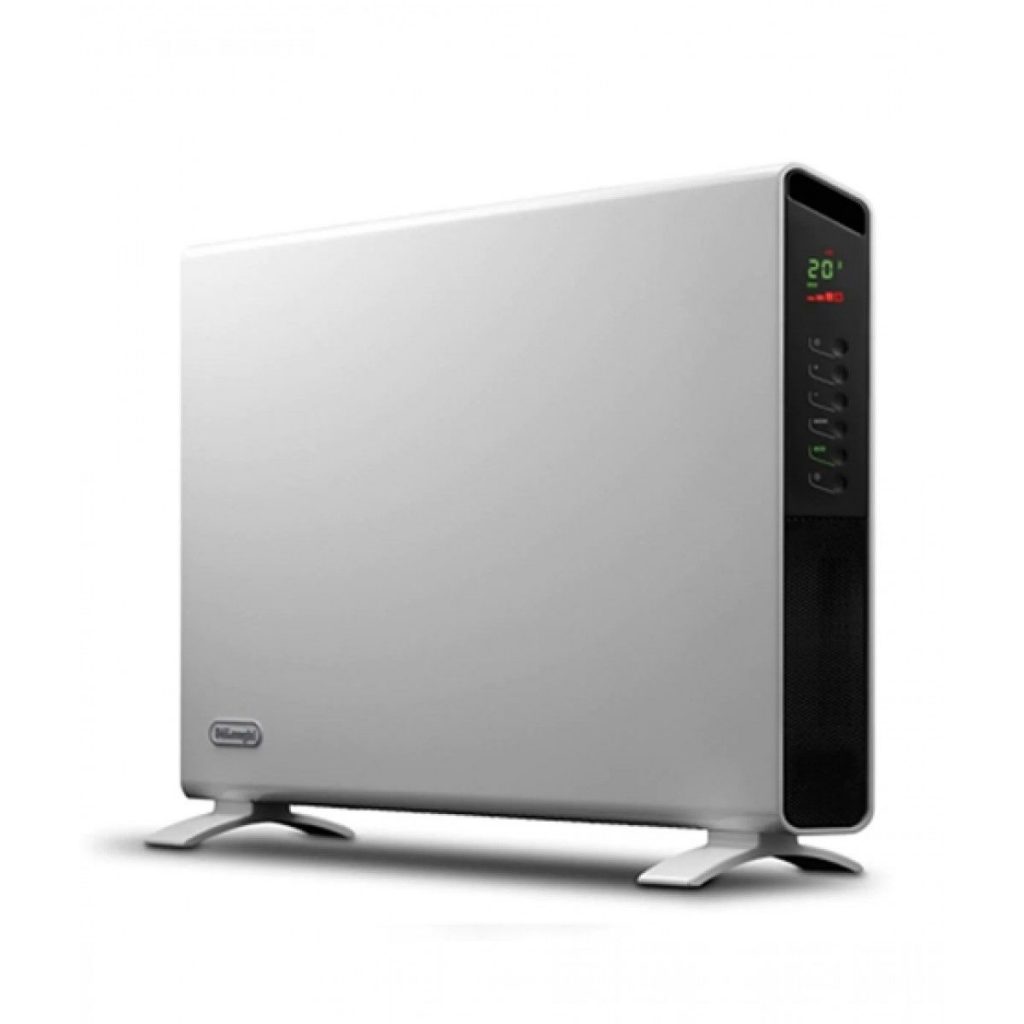 The Delonghi Converter heater consumes a voltage of 230-240V with a frequency of 50Hz. It has 3 heat settings providing heat of 1000, 1400, and 2000W. It can heat up a room of 70 cubic meters. The slim design can be floor standing or wall-mounted.
Price: 27,499 PKR 
Best Electric Heaters For Commercial Use
Commercial grade electric heaters are a different class of product. Requiring immense power and great output, these machines are integral to the functionality and output of an industry. The applications of heaters in the industry run the gamut from intense heat required to melt metals to compact devices required to maintain the standard temperatures.
The types of heaters used in the industry include:
Band Heaters
Duct/Air Heaters
Infrared Heaters
Cable Heaters
Strip Heaters
Cartridge Heaters
Immersion Heaters
Tubular Heaters
Flexible Heaters
Radiant heaters
Wall Convectors and
Electric Forced Air Heaters
The world-leading companies in the production of industrial-grade heaters include:
BriskHeat
Chromalox
Marathon Heater
Tempco
Watlow
The companies providing Industrial Heating Solutions in Pakistan include:
In Stock pk
Madina Element and Heater Works
Thermotech Industrial Concerns Pvt Ltd
Johar Electric Works and Ammar Electric
Zaf Engineering
Saify Industrial Heater 
Altaf and Co. 
11. InStock Pk Industrial Electric Heater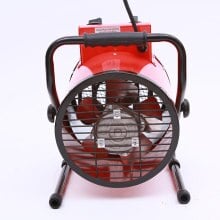 This is an electric Fan Heater that uses the power of 220-240V current and uses heating Alambre as its heating technology. It is waterproof and can heat a space of up to 20 meters square. It has an adjustable thermostat and incorporates overheat protection. It produces up to 3KW of heat. Its heat ranges from 0-65 degrees. 
12. Madina Element and Heater Works
The Madina Element and Heater Works company provides small heating solutions to companies. These include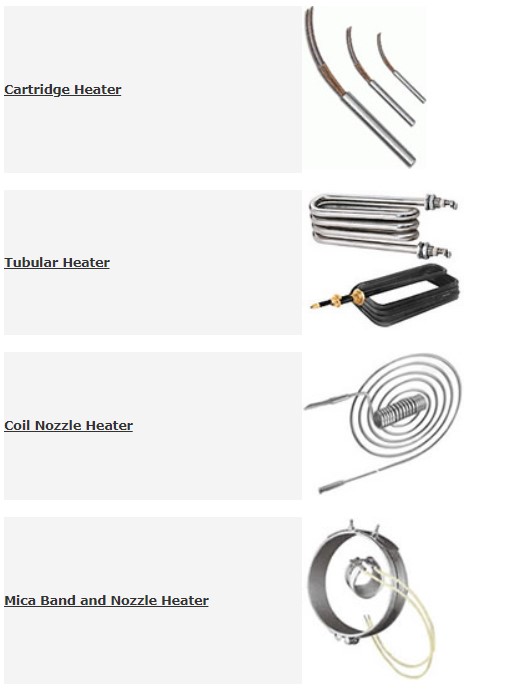 Cartridge Heater: High, medium, and low-density heaters
Tubular Heater: Available in finned and immersion varieties
Coil and Nozzle Heater: Straight, Nozzle Coil, Distributed
Mica Band And Nozzle Heater: Low cost, high efficiency up to 600 degrees Fahrenheit.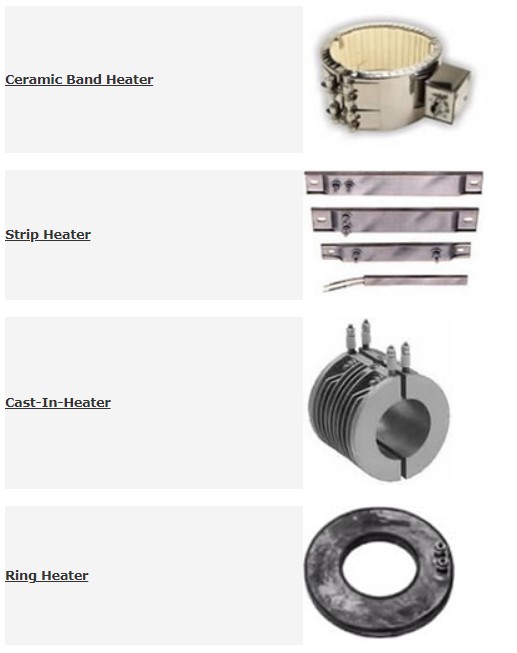 Ceramic Band Heater: Fast heat up and dual heat transfer.
Strip Heater: Ceramic, Finned, Aluminium, and Mica Insulated varieties. The heat is 700 – 1400 degrees Fahrenheit.
Cast-in Heater: Sheath materials include Aluminium, Nickel, Copper, Brass and can withstand temperatures of 400 – 850 degrees Fahrenheit. Used in the Food and Textile Industry.
Ring Heater: Chrome Steel Sheath with a temperature of 1200 degrees Fahrenheit. Consumes up to 1800W of electricity.
13. Thermotech Industrial Concerns Pvt. Ltd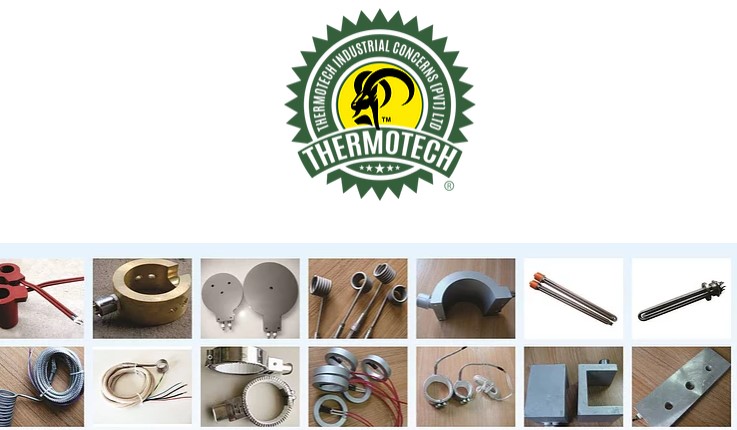 Thermotech is one of the most renowned manufacturers of Industrial heaters in Pakistan. Their Catalogue consists of a variety of products including:
Rod Heaters
Ring Heaters
Lamp Heaters
Water Heaters
Sauna Heaters
Barrel Heaters
Round Heaters
Roller Heaters
Tubular Heaters
Oven Heaters
Rope Heaters
Strip Heaters
Pencil Heaters
Boiler Heaters
14. Johar Electric Works and Ammar Electric


Johar Electric Works is a company operating in industrial-grade heaters for the last 18 years. It has an established presence in the food, chemical, pharmaceutical, plastic, pipes, and cable industries. The types of heaters produced by the Johar Electric Works company include:
Mica Band Heaters
Immersion Heaters
Infrared Heaters
Coil Heaters
Silicon Cartridge Heaters
Nozzle Heaters
Thermowell Heaters
Cartridge Heaters 
Tube Heaters
15. ZAF Engineering Company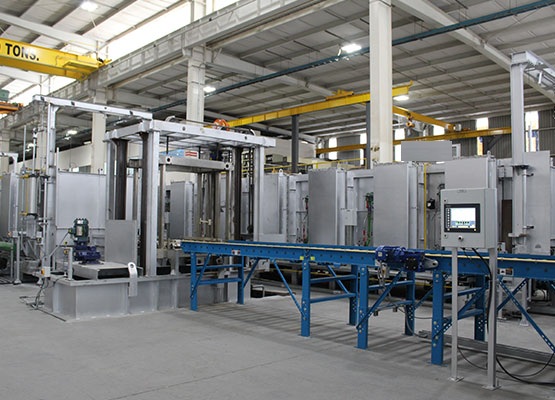 ZAF Engineering Company was established in 1994 and has since then been a force in the power industry. They provide automated heating solutions to industries. They specialize in automating heat treatment processes in the industry making them safe, efficient, and reliable. They also create customized software for their clients for remote monitoring and quality control.
Advantages of Electric Heaters
Efficiency: Electric heaters convert every ounce of electric input into consumable heat, thus making them 100% efficient for use.
Installation: Electric heaters do not require any pipework or boiler fitting. Most require a simple installation or can be hardwired.
Maintenance-free: Do not require any annual maintenance only occasional cleaning.
Safety: Non-combustible hence do require ventilation, no risk of leaks.
Precision control: Electric heaters have precision digital thermostats and intelligent programmings, such as Bluetooth, WiFi, and voice control.
Author's Note:
This article provides a comprehensive list of electric heaters both for domestic and commercial purposes. The domestic usage differs significantly from commercial requirements and hence has small, portable, energy-efficient models. The commercial-grade heaters have maximum output, complete reliability, and high efficiency. Explore our list to stock up on your electric heaters before the winter price hike and save yourself some valuable cash.