The Walled City of Lahore is a major tourist destination in the country. The city has a rich history, stunning architecture, tasty food, shopping, and a lot of fun activities. A fun time is a necessary thing to retire at after a hectic routine. Even the kids get bored staying at home. Lahore offers diverse fun activities present in different parts of the city. This article is specifically written for people who are residents or visiting Lahore and wish to know amazing fun places in Lahore.
Fun Places in Lahore
Are you looking for some entertainment in the city? Enumerated below are some of the most famous and frequently visited places in Lahore that are a source of fun for family and friends.
Humpty Dumpty
JoyLand
Emporium Mall
Happy Chappies
Wonder World
Mo's Game and Bubble Tea Bar
FunCo Air Park
UpTown La Bowling
Sindbad's Wonderland
Sozo Water Park
Tour Bus
The Oasis Golf and Aqua Resort
Funholics
Air Safari
Humpty Dumpty
Humpty Dumpty is a fun place for all ages. It is a chain of indoor family entertainment Centres in Lahore. To attract and engage everyone, they have several games and rides with various skill levels. These games and rides range from easy to highly challenging and serves all kinds of fun. Some of the attractions offered are:
Kiddie rides
Basketball; through basketball machine
Family games; match of air hockey, foosball, eye-catcher, or pinball
Prize games
Shooting games
Redemption machines
Simulators
Apart from these fun games, they keep on introducing new and interesting games for visitors to keep visiting them often. Humpty Dumpty offers interesting game packages at a great value. You can also celebrate special days with Humpty Dumpty and let your kids feel special. They take special care of all the arrangements to make it as exciting for you. With Humpty Dumpty, you can plan:
Birthday parties
School trips
Achievement awards
Special packages
JoyLand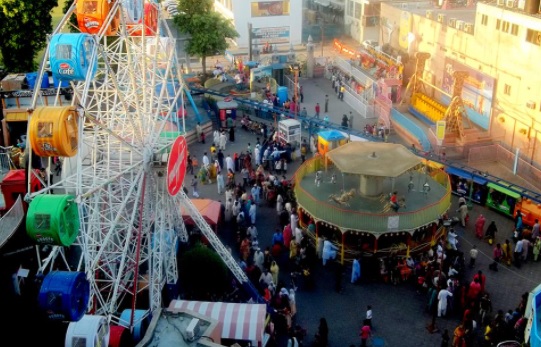 JoyLand is an amusement park in Lahore located adjacent to Fortress Stadium. When it comes to thrilling rides, JoyLand is the name that comes to mind which makes it the most visited place in Lahore. It is an ultimate fun place for family and friends regardless of age. They have spectacular rides for kids as well as adults to get the most out of it. The environment is safe, clean, and beautiful.
They offer promotions and packages for:
It is a fun place that offers entertainment for the whole family.
Emporium Mall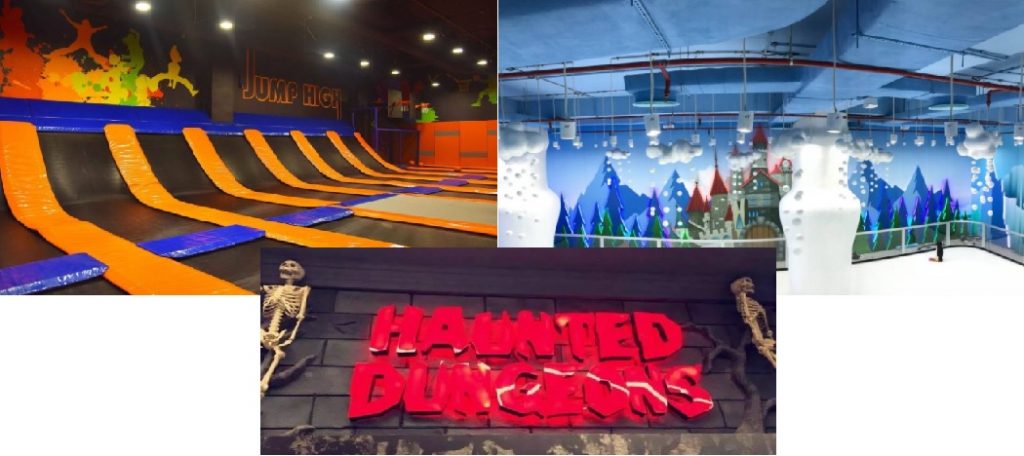 Emporium Mall has loads and loads of indoor enjoyment available for all age groups. They have:
Bounce
Haunted Dungeons
Fun Factory Park
Bounce
Bounce, a project of JoyLand, is Pakistan's largest indoor trampoline park. It offers many thrilling and exciting areas which makes it a must-go place for kids as well as youngsters. Have a crazy experience with a nice jumping platform.
Haunted Dungeons
Haunted Dungeons by JoyLand, is a horror house for people that want thrill and adventure. Share some screams together and visit with your family and friends to make it even more exciting.
Fun Factory Park
It is Pakistan's largest indoor theme park. The fun activities offered are:
The Circus
Dark City
Carnival Zone
Fantasy Land
Emporium Express
Ice Rink
At the Fun Factory, little kids can embrace happiness by enjoying the circus and express train that gives a ride inside the mall. Along with that, kids can enjoy thrilling rides, fantasy land, and engaging games. The ice rink is also an artificial spot for ice skating. Fun Factory also offers interesting packages to plan a celebration and fun deals to spend the whole day. You can plan an unforgettable experience at Emporium Mall.
Happy Chappies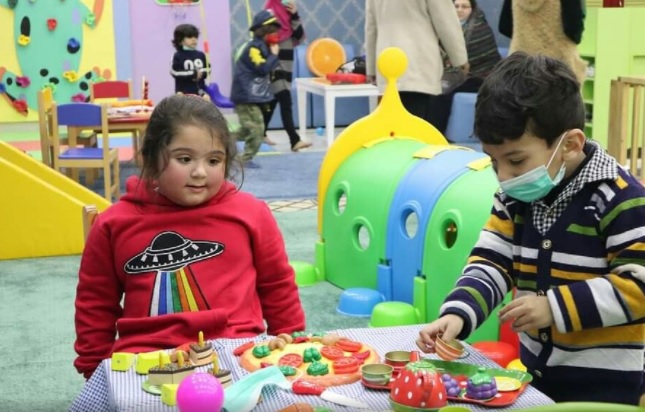 Happy Chappies is a game and entertainment Centre for children. They have a lot of fun and exciting activities for children to never get bored of. It is hard for children to leave this place in the end. The activities offered by them are:
Soft play
Car track
Slides
Jumping zone
Ball pits
Imaginative play
Apart from these activities, they also host events and birthday parties. It has a great atmosphere where parents can sit and enjoy the snacks while looking at children being crazy at games.
Wonder World

Located in Gulberg III, Wonder World is an entertainment and recreation Centre for toddlers and children. They have a range of indoor activities that enhances creativity in children. Because of its safe and secure environment, many parents prefer to bring their children here to have an exciting time. The activities offered by them are:
Play frames
Ball pools
Trampolines
Go-kart track
Football pitch
Daring drop slide
While the kids enjoy the exciting time of their life, parents can sit comfortably and have quality snacks. They also have a toy shop that has a range of toys for children of all ages. This place attracts thousands of visitors every year.
Mo's Game and Bubble Tea Bar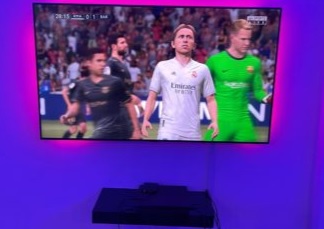 Mo's Game and Bubble Tea Bar is one of the leading gaming zones in Lahore. It is a great place to hang out with friends as well as family. At Mo's gaming lounge, you can play the latest game consoles on top-end TVs. Below listed are the games offered:
Playstation 5
Xbox Series X
Oculus Quest 2
Playstation 4
Xbox One X
Arcade Games
They have 6 virtual reality headsets featuring more than 3000 video games. While enjoying the fun games, you can also have a special Bubble Tea imported from Taiwan. They have the best gaming consoles in the city.
FunCo Air Park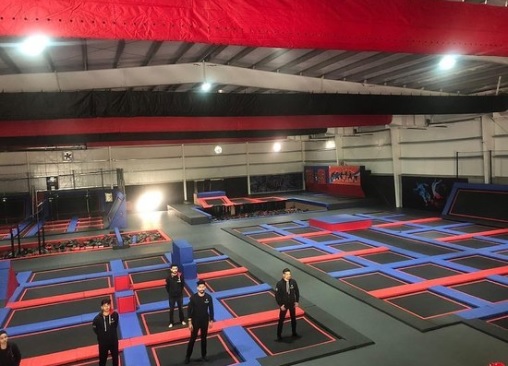 FunCo Air Park is one of the largest trampoline parks in Pakistan. The activities offered are:
Basketball
Dodgeball
Volleyball
Boxing
Foam pit
Sky pod cardio wall
Ninja warrior
They also offer promotions to join them in groups and have fun. You can also arrange birthday parties with them. Along with that, they offer fitness classes for those interested.
UpTown La Bowling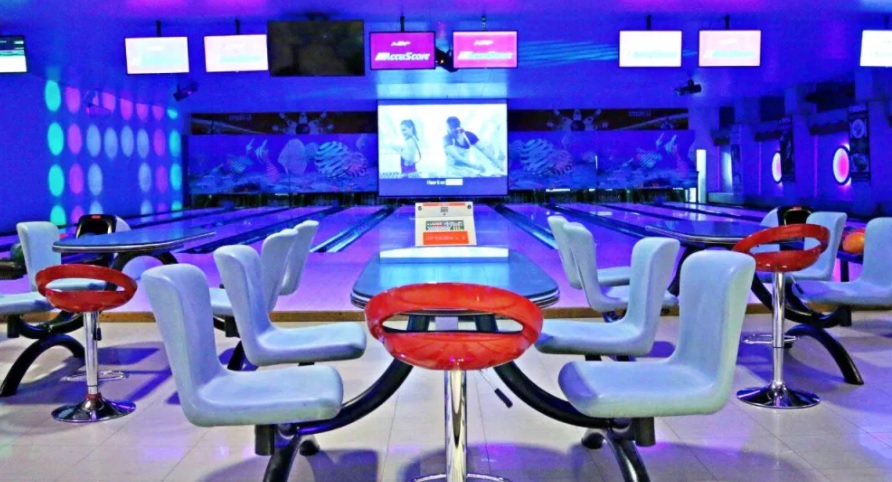 UpTown La is a Disney-themed place for bowling situated at DHA, Lahore. It is a good place to have fun bowling with friends and family.
There are multiple packages of bowling to choose from. It depends on how long you wish to play or how many members you are. These packages also incorporate snacks. The pizza at UpTown La is very famous. Apart from bowling, you can also arrange parties at this place.
Sindbad's Wonderland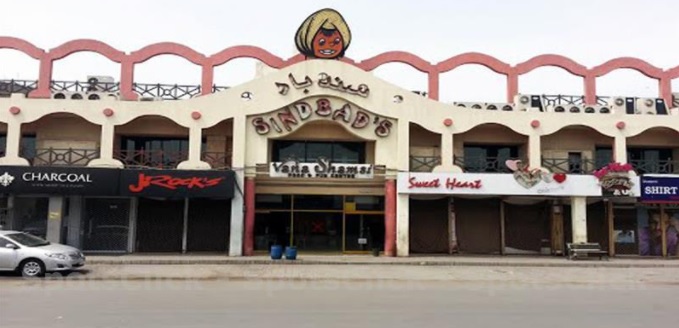 Sindbad's Wonderland offers non-stop fun and entertainment for the entire family. It houses:
Toddler area
Spin zone
Jumping jet
Venturer
Being a pioneer in the family entertainment industry, Sindbad maintains high standards and a friendly environment. Apart from Lahore, it is located in Karachi as well. It also has packages available to make your special events memorable.
Sozo Water Park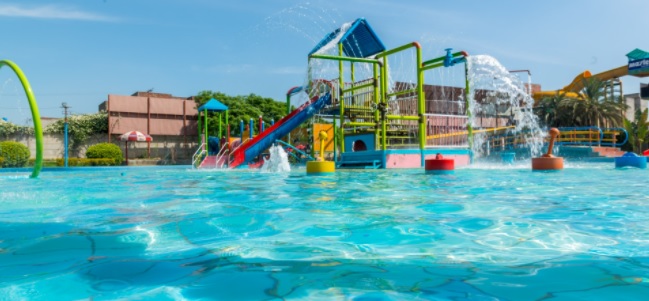 Sozo Water Park is a water-themed amusement park in the city. It houses three pools and various waterslides. Along with water slides, it also has swings mounted inside the pools. It caters to all ages, offering separate sections for females to ensure privacy.
This park is an ideal venue for a group outing and perfect for hot days to escape the heat. Ensuring safety is the biggest plus. The authorities make sure that there are no electrical or mechanical faults. This beautiful park is maintained at international standards and attracts many.
Tour Bus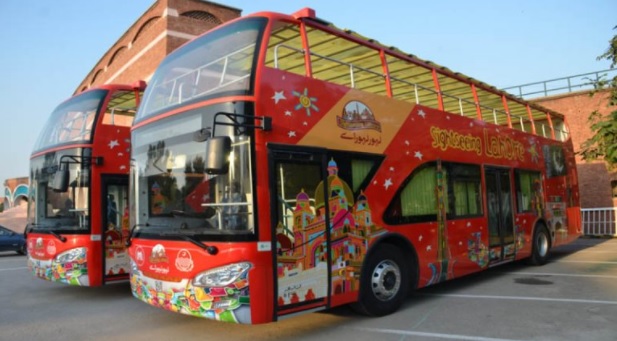 To get a good glimpse of Lahore, this Tour Bus which is a project of TDCP is a great medium for sightseeing. The double-decker buses are carefully crafted in vibrant colors and designed perfectly for the customers to have an amazing experience. They have the slogan "Lahore Lahore Ay" imprinted on the buses along with images of historical landmarks.
Tourists can have a look at old and modern Lahore, with an hour or two stop near Badshahi Mosque where customers can enjoy local food. They offer free rides for disabled persons.
The Oasis Golf and Aqua Resort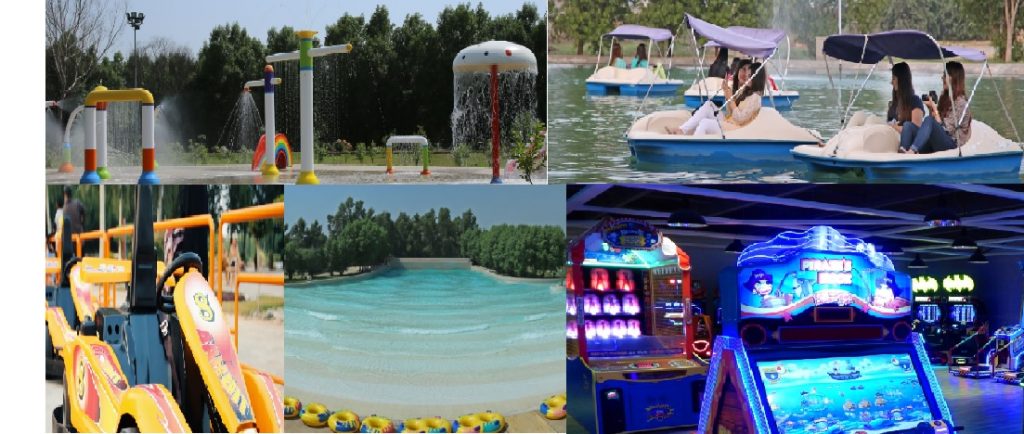 The Oasis Golf and Aqua Resort is a unique member-ship-based resort situated in Lahore. It offers a truly fun experience for all families. The resort has a wide array of facilities available under the following categories:
It is a perfect blend of tranquility and adventure in a serene environment. The leisure area of this resort has numerous facilities including go-karts, sand buggies, kiddy karts, archery, tennis, horse riding, cycling, and children's activity areas.
Funholics
Funholics is located in Packages Mall and Emporium Mall. They have the facilities of Laser Tag and Cricket Simulator. People can avail membership to avail these fun activities at ease and in comfort. They also offer discounts that are great when you come in groups. It is a great place to enjoy yourself with friends and even families.
The price for both Laser Tag and Cricket Simulation is Rs. 500 per person. The timings are from 10 am to 6 pm.
Air Safari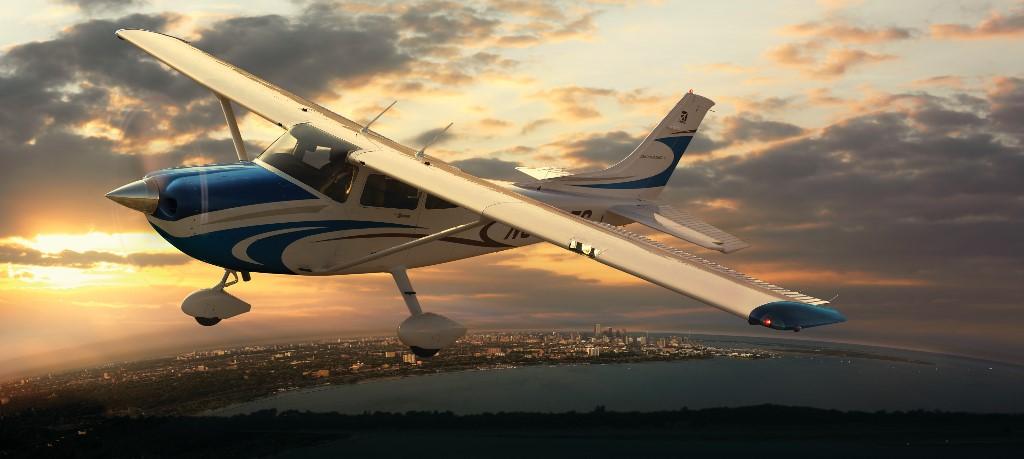 Travel & Tours offers Lahore Aerial Joyride – Air Safari exclusively for Lahorites. Now you can fly over Lahore in an exclusive private aircraft and experience a joyride over Lahore with your family, friends, and loved ones.
Starting from Rs 6,500 per person
Rs 13,000 for 2 persons – 12 mins flight
Rs 25,000 for 2 persons – 25 mins flight
Rs 13,000 per person – 12 mins flight (you can sit on Co-Pilot Seat)
At least 3 days prior to booking is required.
Final Words
All in all, Lahore is a city with an amazing range of fun activities present for all age groups.
Gear up and have fun with your family and friends.