Nestled amidst picturesque natural beauty, Islamabad is an irresistible destination for both the old and young generations. Its serene atmosphere is a haven for those seeking peace and tranquility, while its bustling cityscape offers an exciting urban experience. 
In this write-up, we'll guide you through the must-see iconic landmarks as well as the hidden gems that are waiting to be discovered in Islamabad. From their locations and activities to more, explore everything about the city's most loved places below.
List of Popular Places to Visit in Islamabad – 2023
From breathtaking, serene old destinations to cool, fun places, here are the 15 best places in Islamabad to visit for a fun day out with your loved ones:
Faisal Mosque
Centaurus Mall
Lake View Park
Daman-E-Koh
Shakarparian
Mega Zone
Shah Allah Ditta Caves
Lok Virsa
Rose & Jasmine Garden
Giga Mall
Fun City
We Play
Japanese Children Park
Dino Valley
Monal
1. Faisal Mosque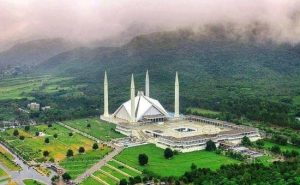 The Shah Faisal Mosque is the most popular tourist attraction in Islamabad. Every day, people from all over Islamabad and Rawalpindi, and other cities come to visit it and admire its beauty. The mosque was actually named after King Faisal bin Abdul Aziz of Saudi Arabia, who generously donated a lot of money towards its construction. Surrounded by lush green gardens, the mosque's open courtyard is an especially well-liked spot for families to relax and enjoy.
Location: Shah Faisal Ave, E-8
2. Centaurus Mall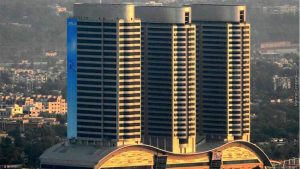 Centaurus Mall is not only one of the largest shopping malls in Islamabad but also a one-stop destination for food and fun enthusiasts. Whether you are in the mood for a delicious meal, an entertaining outing, or some retail therapy, the mall has got you covered.
Location: F8, 4 Jinnah Avenue
3. Lake View Park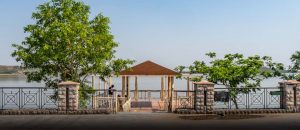 If you're planning a trip to Islamabad, make sure to add a visit to the breathtaking Lake View Park to your itinerary. This expansive park, nestled amidst the lush green Margalla Hills, offers a serene escape from the hustle and bustle of the city and is a perfect place to soak in and unwind in the open air. If you're an adventure enthusiast, you can also try rock climbing, boating, and horse riding at the park.
Location: Murree Rd, Islamabad
4. Damn-e-Koh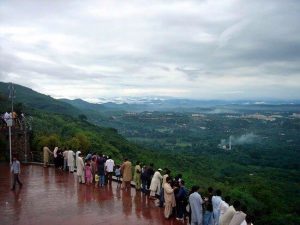 No trip to Islamabad would be complete without paying a visit to the Daman-e-Koh viewing point situated at the center of Margalla Hills. The recreational haven offers a breathtaking atmosphere and ambiance, making it an ideal spot to relax and unwind. Get ready to enjoy the perfect view of Faisal Mosque, Seventh Avenue, and Rawal Lake from here. For those who are up for a bit of adventure, the viewpoint can also be accessed by hiking Trail 2. This adds an extra level of excitement to the experience and provides a chance to connect with nature while taking in the surrounding beauty.
Location: Daman -e- Koh Rd, E-7
5. Shakarparian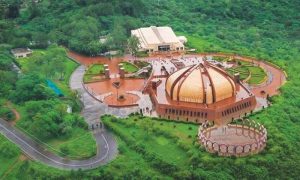 Shakarparian isn't just a tourist attraction but also one of Pakistan's biggest monument museums. Go to this place with your loved ones and explore your country's rich cultural heritage amidst a serene, lovely atmosphere. Apart from the museum, the place also hosts several recreational parks and gardens. To name a few, there is the Rose and Jasmine Garden, Cactus Garden, and the Japanese Garden. The height of Shakarparian Hills from Zero Point is 609 meters.
Location: near the Zero Point Interchange
6. Mega Zone
For a jolly good time with your pals, head to this amazing bowling alley in Islamabad. As part of one of the city's most popular and reputable gaming zones, this venue is the perfect place to spend an afternoon or evening. In addition to bowling, there's also a snooker facility available to take your entertainment experience to the next level. So why wait? Grab your pals and head on over to this amazing bowling alley for a day of laughs, competition, and unforgettable memories that you'll cherish for a lifetime.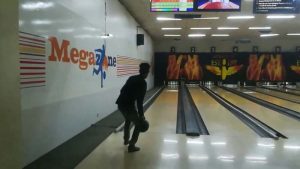 Location: Gate # 2 Bolan, Park Ave, F-9
7. Shah Allah Ditta Caves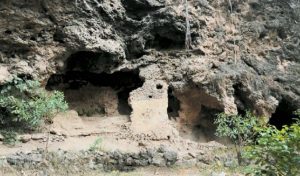 Islamabad offers a diverse range of unique sights, including the historic Shah Allah Ditta Caves located in the Margalla hills. These natural and man-made caves were once used by Buddhist monks for meditation. Thus, to experience the awe-inspiring beauty of Islamabad, be sure to visit Shah Allah Ditta as well.
Location: Village of Shah Allah Ditta
8. Lok Virsa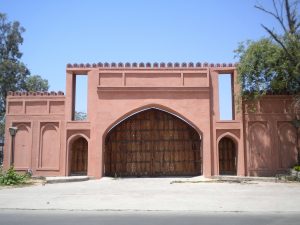 If you're visiting Islamabad, make sure to add Lok Virsa to your list of must-see attractions. This captivating museum is not only one of the largest museums in the city but also an iconic symbol of Islamabad. You'll find it on the main Shakarparian Road, where its majestic architecture and serene ambiance are sure to make a lasting impression on you.
Location: Garden Avenue, Shakarparian Rd
9. Rose & Jasmine Garden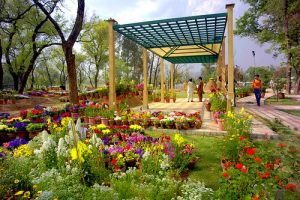 If you're a nature lover, then a visit to the Rose & Jasmine Garden should definitely be on your list. This sprawling park features a diverse range of roses and jasmine as well as offers a unique, tranquil environment. Visiting this park during the spring season is particularly recommended, as this is when a variety of delightful floral exhibitions and shows are held.
Location: Srinagar Highway, Islamabad
10. Giga Mall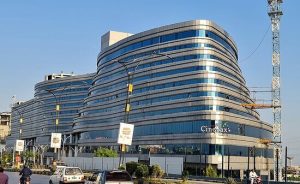 After Centaurus Mall, Giga Mall is a great option for shopping enthusiasts in Islamabad. A renowned real state firm, Giga Group of Companies, launched this mall in August 2016 to meet the fun and entertainment needs of visitors. With brands, and food court, the mall is also a home to a big theatre. So, when you are in Islamabad, don't forget to visit this place at all.
Location: Main Grand Trunch Road, DHA, Phase 2
11. Fun City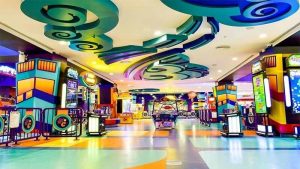 Fun City is a popular indoor amusement park located on the fourth floor of the Centaurus Mall in Islamabad. This family-friendly entertainment center offers a wide range of thrilling rides, exciting games, and fun attractions that cater to visitors of all ages. Kids can go for their gentle rides like the Tea Cups and Merry-Go-Round, while older children and adults can count on daring rides like the Crazy Swing and the Drop Tower.
Location: Centaurus Mall
12. We Play
Sounds super fun, right? Indeed, it is. Gather your squad and come experience all the excitement and fun that Weplay entertainment center has to offer. The place has got something for everyone, from fun-filled indoor activities to a number of delicious food stalls.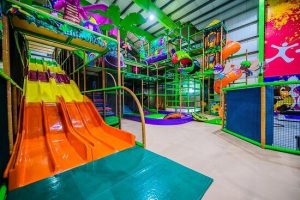 Location: 4 Service Road E
13. Japanese Children Park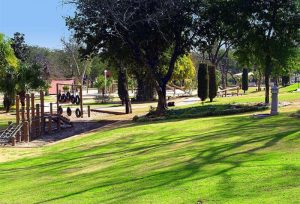 The Japanese Children's Park is a fantastic destination in Islamabad for families seeking enjoyable and wholesome entertainment. Nestled along the picturesque Pir Sohawa road, this park features a wide array of thrilling swings that are sure to captivate visitors of all ages. Other significant attractions of this place include a walking trek, cricket area, play area, and zoo.
Address: Saidpur خیابان اقبال، Islamabad
14. Dino Valley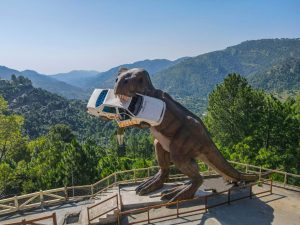 This park is truly one-of-a-kind with its pervasive dinosaur theme. Visitors from all walks of life – be it tourists, families, or citizens of Islamabad City – flock to this wondrous place to enjoy their day. Golfing, 3D movies, and zip-lining are other prominent draws for visitors.
Address: Pir Sohawa Road, Haripur
15. Monal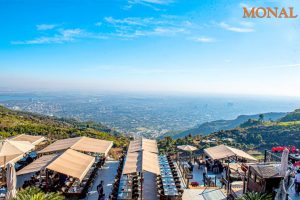 Monal is a one-of-a-kind restaurant on the Pir sohawa road that is surrounded by stunning natural scenery. It is one of the best destinations for tourists visiting Islamabad for the first time. With comfortable seating, visitors can enjoy a delicious meal while taking in the breathtaking views with their loved ones. Not just this, but their menu selection is also pretty extensive. Whether you're looking to indulge in local delicacies or savor international cuisine, the restaurant has something for everyone.
Address: 9 KM, Pir Sohawa Road, Islamabad
Conclusion:
Whether you are seeking adventure or peace, Islamabad has an array of attractions that cater to your needs. The above list of the best tourist places in Islamabad gives you unlimited chances to make your vacation remarkable. So, gather your squad, pack your backs, and head to islamabad now!