Ramadan holds a very special place in the hearts of Muslims. It is believed to be an ideal time to practice more generosity, kindness, and compassion. People also celebrate this month by cooking special food items. Today, we will go over some of the most delicious treats you may encounter during Ramadan 2023 in Pakistan. Treat yourself and your loved ones to these delights and make your Ramadan more fun, memorable, and special!
8 Must Have Iftar Food Items
Here are eight of the most delicious Iftar Items that you need to try during Ramadan this year:
Pakore
Fruit Chaat
Aloo Tikki
Dahi Phulkian
Tamarind Juice
Qeema Samosa
Potato Rolls
Kachori
1. Pakore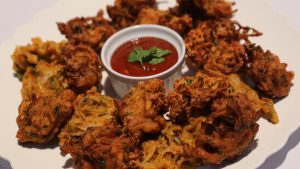 Pakore is, without a doubt, the best Ramadan snack. Although this is nothing fancy, but once you start eating it, there is no turning back. Pair it with ketchup or mint chutney to enhance your dining experience even more. Pakoras are enjoyed throughout Pakistan on a variety of occasions, but Ramadan and Eid are when they are the most popular.
2. Fruit Chaat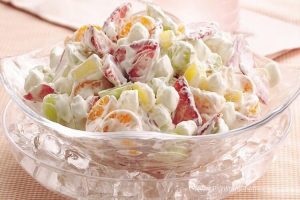 The all-time melt-in-mouth sweet treat made with fruits. We bet you won't be able to stop after just one bite. It is one of the nicest and simplest recipes for a snack to make for your Iftaar feast. Don't know the ingredients? Well, just some fruits, cream, black pepper, salt, and sugar would be enough to make the yummiest fruit chaat at home.
3. Aloo Tikki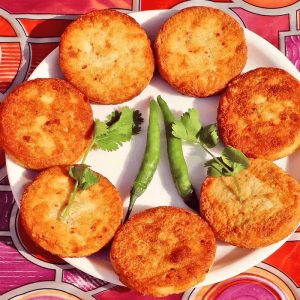 Aloo tikkis are little, fried patties that are made from potato shreds. These delectable nibbles typically have a crispy exterior and soft interior and are eaten with local chutneys like mint chutney or tamarind chutney. Overall, they have the appearance and flavor of fried potato hashbrowns.
4. Dahi Phulkian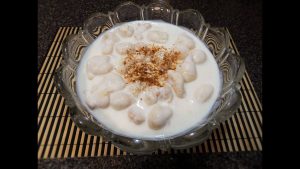 This is the most common and well-liked food item to try during Ramadan. To prepare the snack, first prepare the soft, delicious baisan balls and a chilled sweetened yogurt and then mix them together. Put chutneys, mint, and chat masala on top as garnish.
5. Tamarind Juice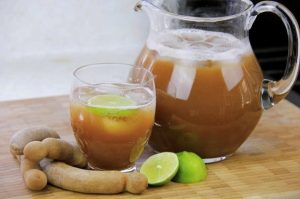 Do not worry; we have your drink selection covered too, if you are seeking for suggestions for drinks to provide this Ramadan. This is an exciting and delightful summer cooler drink that is ideal and trendy. Tamarind juice not only tastes good but also comes with many health benefits. Even if you wind up overeating this month, you can keep your stomach on track with this delightful drink.
6. Qeema Samosa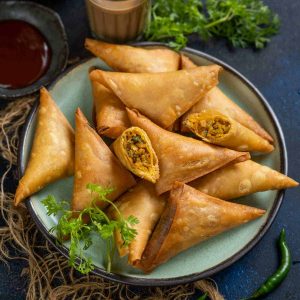 Pakistani festivals are incomplete without fried food. Qeema Samosas, the fried pastries, are one of the most popular culinary dishes served during Ramadan in Pakistan. These little pastries are prepared with qeema, spiced onions, green chilies, peas, and chopped carrots. You can also make them in a variety of shapes, like triangles and cones.
7. Potato Rolls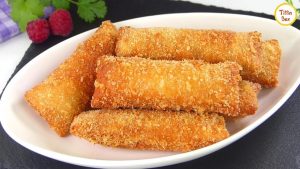 This is a new dish to add to your recipe collection to spice up your meal during the fast. The recipe? Take 3-4 potatoes, and boil and mash them. Then add and thoroughly mix salt, pepper, and chopped boiled eggs to the mixture. In the next step, roll the dough into tiny balls, and then coat them with egg and breadcrumbs. Finally, fry the rolls and serve. Already drooling?
8. Kachori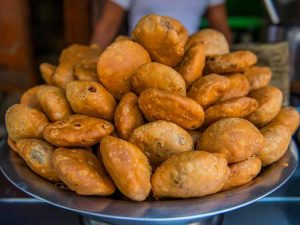 Kachoris are deep-fried, crispy snacks made with a variety of fillings like spiced lentils, peas, or onions. This snack is loved by all and is sure to add an extra bit of festive cheer to any iftar feast. The ideal accompaniment for kachori is green chili chutney.
So, now you know which Iftar Food Items are the most well-known, the tastiest, and the most in-demand in Pakistan. Get ready to make the most of your Ramadan this year!