Did you know that nail paints can actually make you feel better, mood-wise? Well, that's true. Using the perfect coat of nail polish is a fantastic way to boost your frame of mind. You will feel really very happy and put together every time you gaze down at your colored nails. It should be noted, however, that not all nail polish companies manufacture the best products.
Are you looking for the best polish brands in Pakistan? While you may not have the money or time to try all of the nail polish brands available in the country, we have done the legwork for you. We read the reviews and tried a couple ourselves to help you choose your new favorite. Read on to learn about some of the best nail polish companies.
Best Nail Polish Brands in Pakistan
Since nail polishes have become more of a necessity for women, there has been a massive boom in nail polish products in recent years. Listed below are the 10 finest nail polish brands in Pakistan to try:
NARS
Etude
Revlon
MAC
Maybelline
OPI
Elle
Sally Hansen
Dior
Chanel
NARS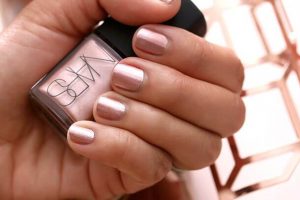 You are going to love the NARS nail paints, we guarantee. The quality is consistent, the pricing is reasonable, and the brush produces long, smooth strokes. There are several color options as well. Bright orange blow-up nail polish is my personal fave. Add this or other NARS nail paints to your shopping basket for a mismatched effect the next time you paint your nails. It's a simple do-it-yourself solution with a flawless impact!
Etude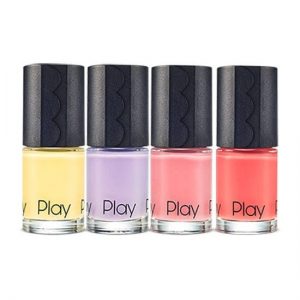 A South Korean cosmetic company, Etude offers a wide range of contemporary, classic, and seasonal nail paints for ladies. Its "play nail paints collection" especially is well-liked by the masses. These nail polishes are soft and feminine and go with every outfit. As one of the best nail polish brands, the main priority of Etude is the grooming of the nails. Well, original etude products are widely available in Pakistan, whether online or in local stores.
Revlon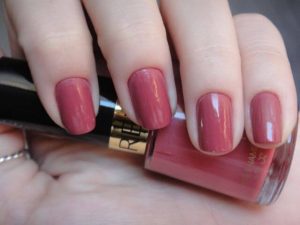 As an established and prominent brand, Revlon's nail polish is also as well-liked as its other offerings. Find all the trendiest shades in formulas that dry quickly and last for hours. As of 2022, Revlon's Amethyst Smoke nail paint is the finest option. The brand has designed it with tiny glitters and it applies smoothly and without bubbles. The other Revlon colors are likewise scrumptious and gorgeous.
MAC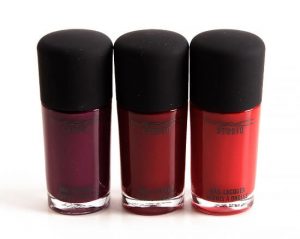 M.A.C is another fantastic nail polish brand. It comes in a wide selection of colors and has a vast range of finishes. Simply put, from mild to bold, you can find a plethora of options. We also really like the brand's availability and quality of products. All the products have been meticulously designed by MAC studio.
Maybelline
Maybelline has undoubtedly every shade you could possibly imagine, with the new series being released on a regular basis. While the brand's seasonal collections are only available until stocks last, they provide a vast selection of traditional colors all year long. Sweet Sunshine is one of my favorites. It is yellow in color, has nice wear and finish, and provides adequate coverage with each stroke.
OPI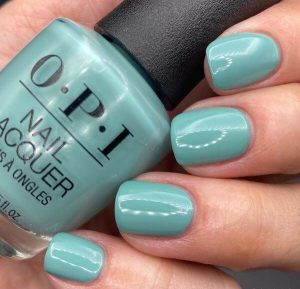 Inexpensive, you say? OPI is the best choice if you're not seeking to spend a lot of money; perhaps you only need a color for a special occasion or want to test out a trendy shade. OPI has a large selection of nail paints available for less money than other brands in the same industry. However, even though the price may be low, the quality is still excellent. Also, each color is remarkably opaque. There is no need to apply multiple layers.
Elle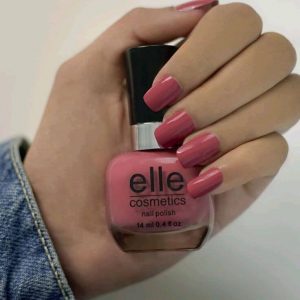 Elle is next on our list. Elle's nail paints come in lovely, cute bottles and in a variety of colors. And the best part is that each bottle is only Rs 150, making it an ideal choice for those on a tight budget! The only drawback to this brand is that the nail enamels are not long-lasting. If you enjoy changing your manicure color virtually every day and are on a tight budget, Elle 18 is the way to go.
Sally Hansen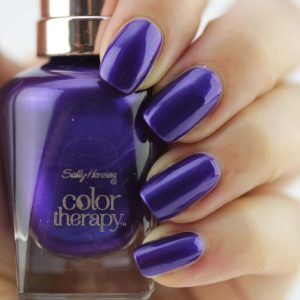 Sally Hansen is another brand that women rely on for beauty products. You will also love having this brand's nail paints in your collection. Its enamels offer professional salon results as well as come in a variety of colors to match everyone's requirements. Whether it's chip-resistant wear, fast drying, or plant-based components, Sally Hansen has a product for everyone. People also love this brand because of its availability, quality, a huge catalog, and low pricing.
Dior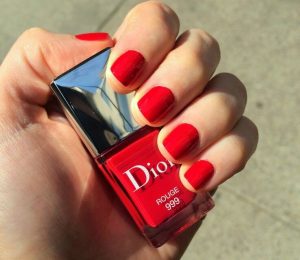 Founded by Christian Dior, Dior has been around since the '40s. The brand has developed to become one of the most well-known nail polish brands in the industry, regularly releasing new shades of its iconic lacquer, such as the best-selling glittering Vernis purple nail polish, grace 558, and its refreshing Victoire 878 paint. 'Iconic Dior red' is my personal favorite. This is the kind of red nail polish that looks great on everyone and goes with every event. It's a perfectly balanced red—not too orange, not too blue.
Chanel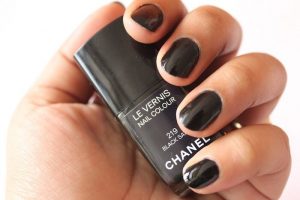 Chanel is popular among Pakistani consumers for practically all cosmetic items!! It also provides a wonderful selection of nail colors to pick from. From glittery, rich, dark, brilliant, matte, to peppy tints. So, whatever you're looking for, Channel will most likely have it. Channel nail paints are also well-known for their short drying time and long-lasting results. The enamels adhere to your nails like nothing else; two to three, even coats, followed by a glossy top coat, and you're done!
Perk Up Your Nails And Mood!
The ten finest nail polish brands described above have been thoroughly assessed, and they are well recognized by the general public. So, why are you still waiting? Explore complete ranges of these brands on online platforms or through your local stores and choose your new favorite.