What could be more appealing than breaking your fast in the midst of fresh, serene air and natural surroundings?
Whether you're looking over the city's skyscrapers, the glistening coastline, or a crowded shopping street, dining under the stars always turns out to be magical.
In this article, we present to you a list of the seven best outdoor places for iftar in Islamabad. Break your fast at one of these iconic spots to make Ramadan more delightful, memorable, and special!
7 Outdoor Places For Iftar in Islamabad
There are hundreds of iftar dining places in Islamabad, the capital of Pakistan. Here is a list of a few best outdoor places that you can visit in Islamabad to break your fast outdoors:
Monal
1969
La Montana
Des Pardes Restaurant
Mindanos
Kabul Restaurant
Dera Dari
1. Monal
This restaurant in Islamabad is situated at the top of the Margalla hills and has been providing the finest dining experiences to its visitors for many years. You can be certain that your iftar here will be nothing short of spectacular. Overlooking the city of Islamabad, get ready to feast on some stunning views while trying out some most delicious food items.
Address: 9KM Pir Sohawa Road, Islamabad, Islamabad Capital Territory
Contact Number: 051 2898066
2. 1969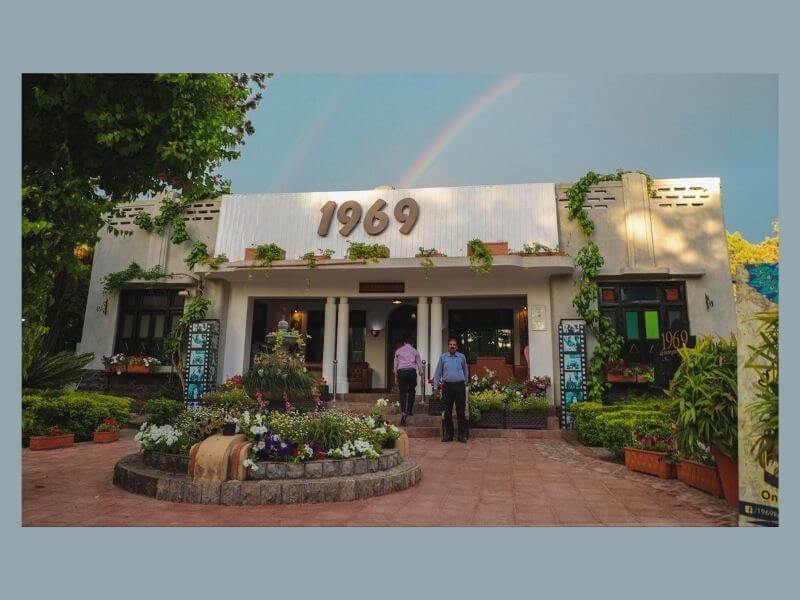 This outdoor iftar spot in Islamabad is an architectural marvel. You can enjoy a vintage-style seating area and a classy ambiance here. It's also a great place to indulge yourself in a range of multifarious picking of regional and international cuisines. Overall, we believe that everything about their cuisine and services is worth the buzz.
Address: Garden Ave, Shakarpairan, Islamabad
Contact Number: 0323 9691969
3. La Montana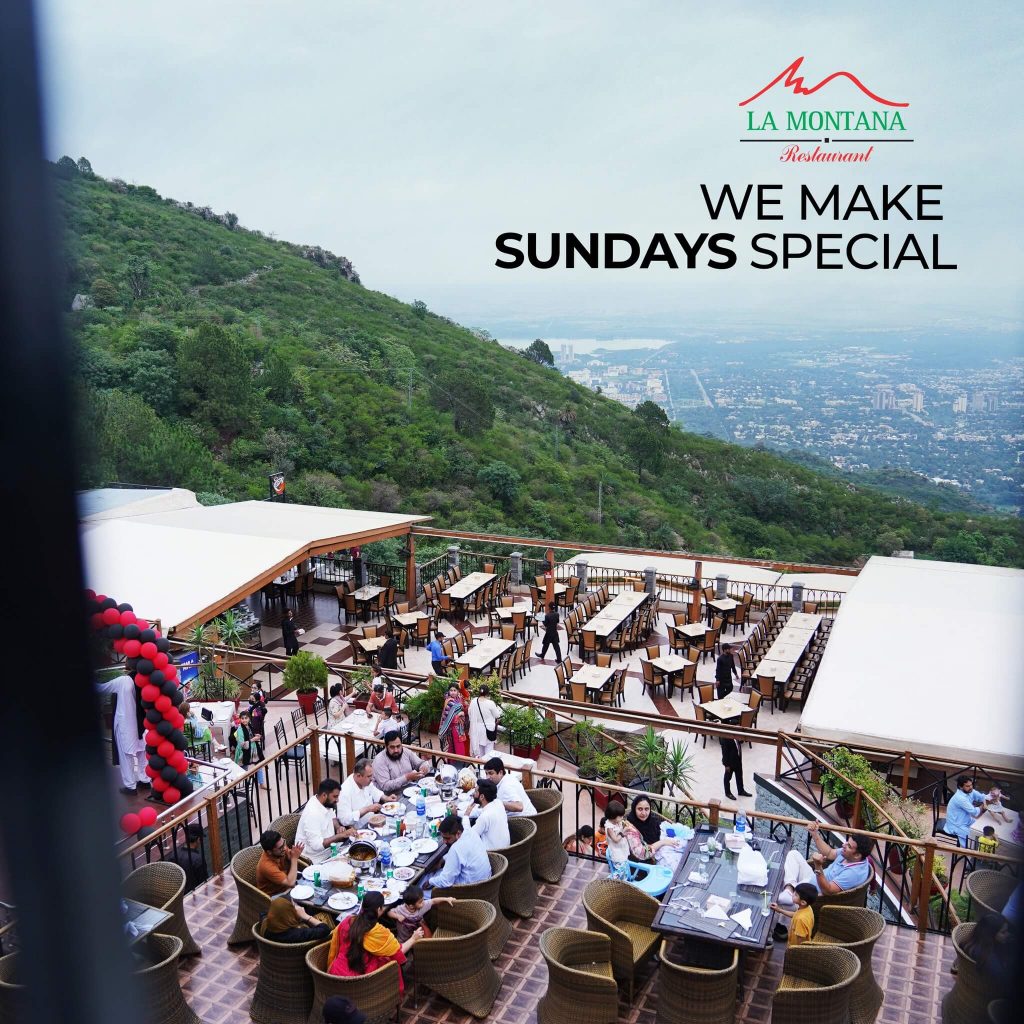 La Montana, a chic, elegant place, is also ideal for breaking your fast in Islamabad outside. Gather your group and head to this place. The ambiance is fantastic, and the cuisine is delicious. The peaceful and artistically pleasing atmosphere enhances your dining experience even more. Get ready to give your iftar party that "oomph" factor you always wanted.
Address: Margalla Hills، 9 KMs, Pir Sohawa Road, Islamabad
Contact Number: 051 2898226
4. Des Pardes Restaurant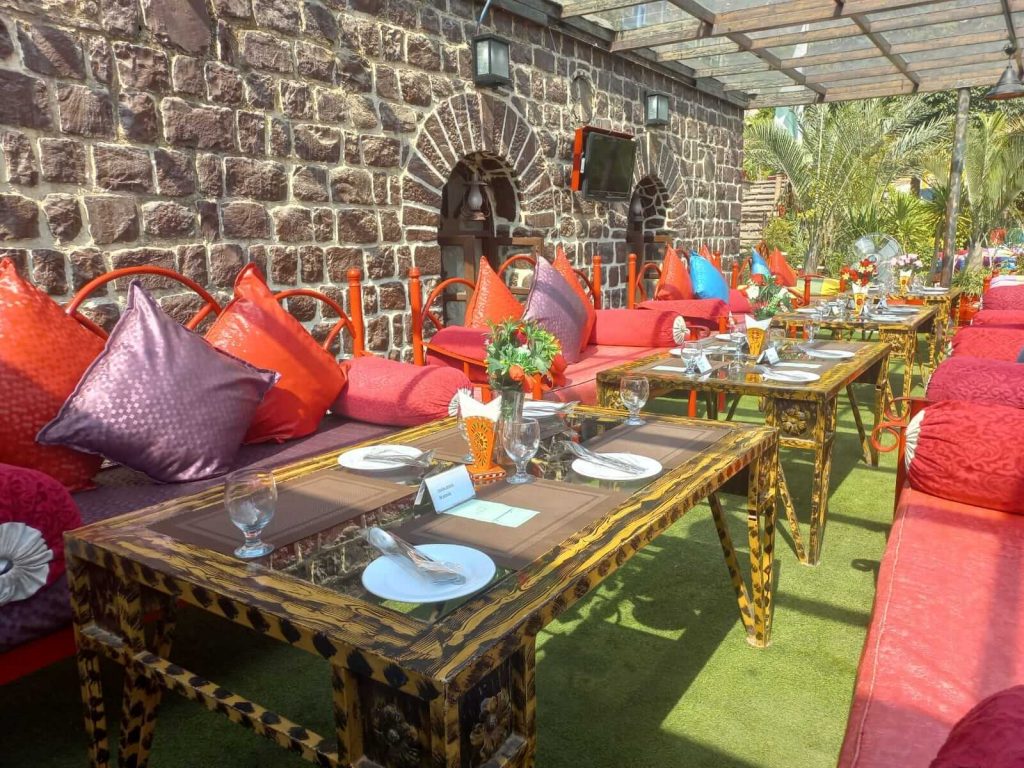 This restaurant is located inside the heart of Islamabad and is a wonderful place to host some absolutely awesome iftar parties too! It offers the guest a range of Mughlai, Shanwari, Chinese, and continental dishes in a comfortable and inviting atmosphere. Chicken tikka, butter chicken, and seekh kabab are the most-liked items of the eatery.
Address: Saidpur Rd, Saidpur, Islamabad, Islamabad
Contact Number: 051 2320008
5. Mindanos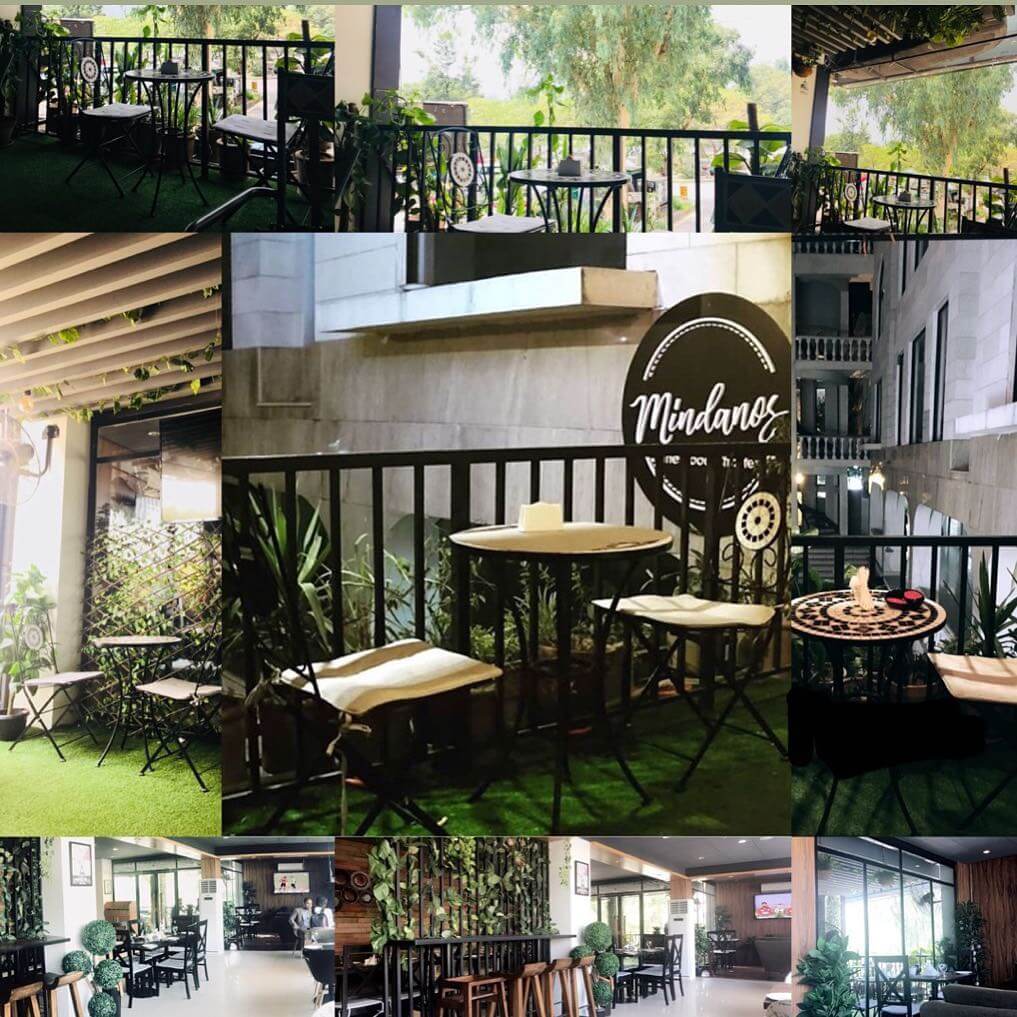 If you want to break your iftar in a spectacular, well-decorated setting, there is no better place than Mindanos. The restaurant/cafe is located in the Islamabad F6 sector and serves as an amazing spot for hosting cool family get-togethers. To be more specific, the ambiance, food, architecture, and furniture are all lovely in this place.
Address: Block E، 1st Floor, Unit 1, F-6 Markaz Islamabad
Contact Number: 051 8316715
6. Kabul Restaurant
This Ramadan, you can also gather with your family and friends at this fantastic Afghan restaurant. The Restaurant has begun preparing for your regal entrance as the holy month approaches. The vibe here is informal and fun, and the food is memorable. The staff is also a delight.
Address: Jinnah Super Market, F-7 Markaz, Islamabad
Phone: 051 2650953
7. Dera Dari

Another fascinating eatery that makes it to our list of best outdoor places for iftar in Islamabad is Dera Dari. Come to this amazing place with your loved ones during Ramadan to break your fast while relaxing among tranquil beauty. Aside from providing a panoramic view of the city, the restaurant is also the greatest in terms of food. They serve the most delectable cuisine, making your visit even more unforgettable.
Address: Sector C12, Service Rd North D-12، Northrigde Society, Islamabad,
Contact Number: 0310 5340595
Verdict
These are the seven most amazing outdoor locations to break your fast in Islamabad. With the best food and customers services, these eateries promise to provide you with an unforgettable dining experience.