Asif Muhammad has an uncanny resemblance with the real Mr Bean and that is why we call him Pakistani Mr Bean. But why is everyone suddenly talking about the Pakistani Mr Bean?? Well, if you still don't know the reason why Pakistani Mr Bean is trending, let us enlighten you on the matter.
It all started when an apparent Zimbabwean Twitter handle claimed that they would settle the matter,' while calling Pakistanis 'frauds.' "Just pray for rain to save you," Ngugi Chasura wrote on Twitter. When asked why he was so angry, he said, "They gave us Pak Bean instead of Mr Bean on one of our local events called agriculture show."
Let's look into the details of the event, the controversy began in 2016, when Pakistani comedian Asif Muhammad, also known as Mr Pak Bean, impersonated British actor Rowan Atkinson's iconic character Mr Bean in Harare.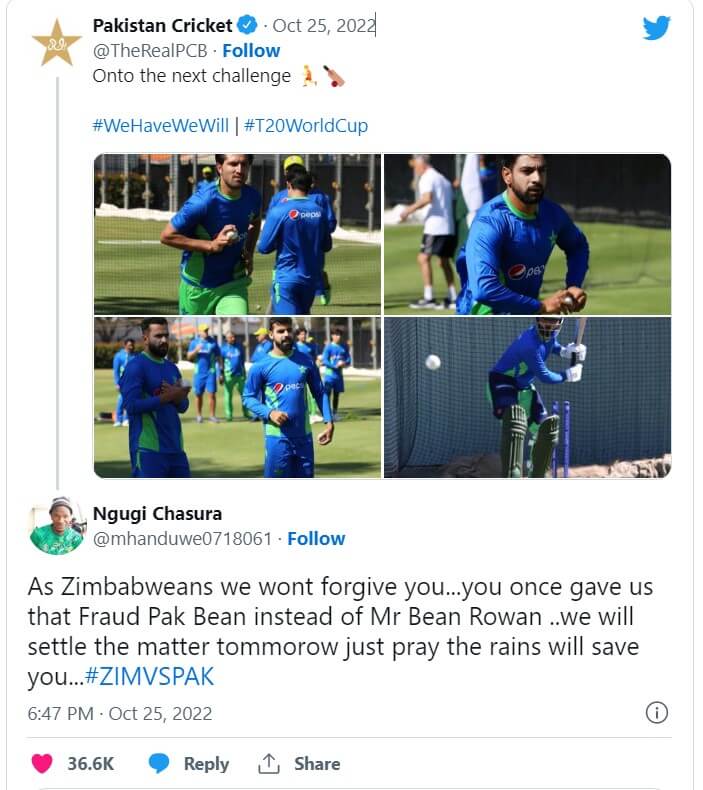 Zimbabwean, who goes by the handle Ngugi Chasura on Twitter, explained, adding, "we felt ashamed in front of our families."
Pak Bean was even escorted by police ahead of the event at the Harare International Conference Centre, which reportedly cost fans $10 per ticket but was a total flop.
The drama quickly went viral, and the match between the two countries was dubbed the "Mr Bean Derby."
So before the match started the tweet from the Zimbabwe citizen made the forgotten event viral again. Hence after the match there was a sweet banter between the presidents to lighten the mood.