The cosmetic industry has rapidly gained growth in Pakistan. People who knew little or had no knowledge about cosmetics, skincare, and other routines have explored these new avenues. safe to say they've learned a lot and we have seen many new brands because of that.
Pakistani Skincare brands have really amped up their game. in the '90s where we only saw a handful of cosmetic brands today, there is a variety of different brands. Thanks to the development and especially the awareness among people, these industries are started to pick up the pace.
Some of these Pakistani brands are on par with western beauty brands and are producing high-quality makeup products at a very affordable price. You are basically getting them at cheaper price rates without compromising the quality or your skin's health.
Conatural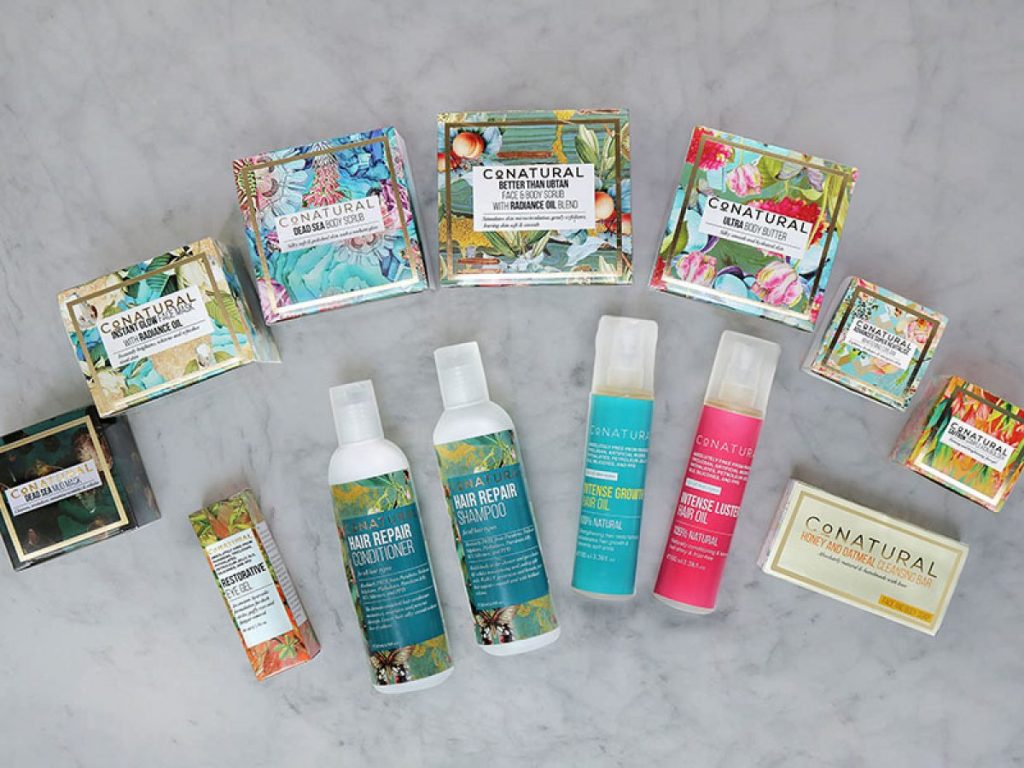 Conatural has a wide range of skincare and hair care products. From soaps and cleansers to face masks and nourishing hair oils, the brand has some incredible products that are effective and safe at the same time.
Beauty influencers, makeup artists, and actors are in love with the brand's philosophy and they swear by their products. Their Intense Growth Hair Oil created a lot of buzz in the town as soon as it was launched and it still remains as one of their star products.
Instagram: https://www.instagram.com/conatural/?hl=en
Primary Skincare
As the name suggests, Primary Skincare is all about treating the 'primary' concerns of your skin but as gently as possible. They have only launched two products so far but they hold some magical ingredients in their bottles.
Their Glow Toner contains 3% of Glycolic Acid, a type of AHA – Alpha Hydroxy Acid that gently exfoliates the surface of the skin. If you want to know more about glycolic acid or any other type of chemical exfoliants, then here is a quick little explanation by the brand itself.
Glycolic acid: A personal favorite of ours at Primary, glycolic acid is a true exfoliating superstar. Known for giving skin a serious glow, it penetrates deep into the skin thanks to its small molecular size. It also acts as a humectant, attracting moisture into the skin, and stimulates collagen synthesis in the skin.

Lactic acid: Lactic acid is known for its hydrating and brightening properties, and also for being better suited to sensitive skin types on account of its larger molecular size. We personally love The Ordinary's Lactic Acid serums!

Salicylic acid: Known for its acne-fighting properties, salicylic acid gets deep within the pores to dissolve pore-clogging sebum, keeping breakouts at bay!
Instagram: https://www.instagram.com/primary.skin/?hl=en
Organic Traveler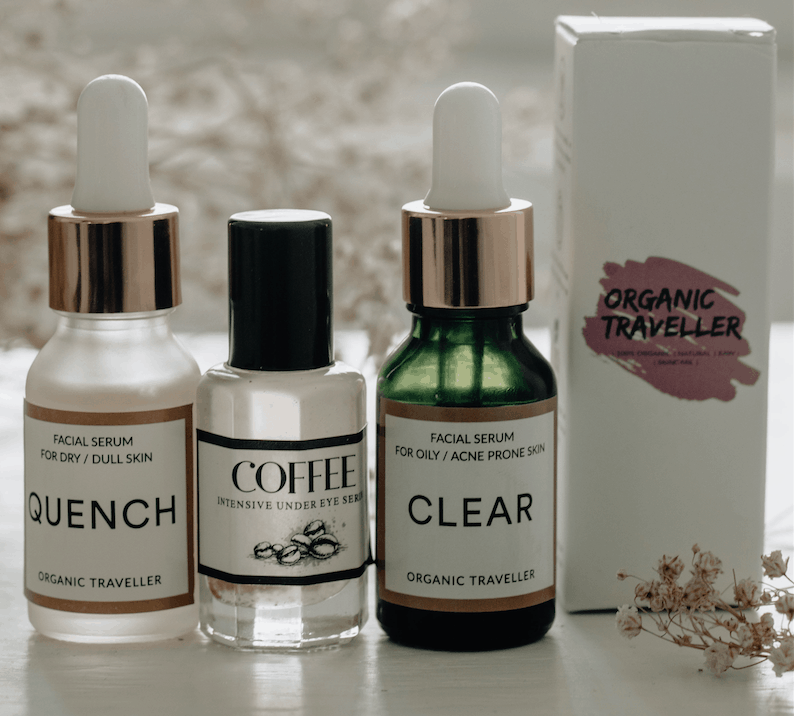 Skin-loving ingredients, effective products, and affordable price range, the Organic Traveler holds the magic of making some of the purest gems for your skin. They have some of the best serums in the market that are targeted towards different skin issues such as pigmentation, oil and sebum control, dryness, and acne. The texture is so light and comfortable that you can wear them all day every day (which you should be doing all year round).
Instagram: https://www.instagram.com/organic_traveller/?hl=en
AccuFix Cosmetics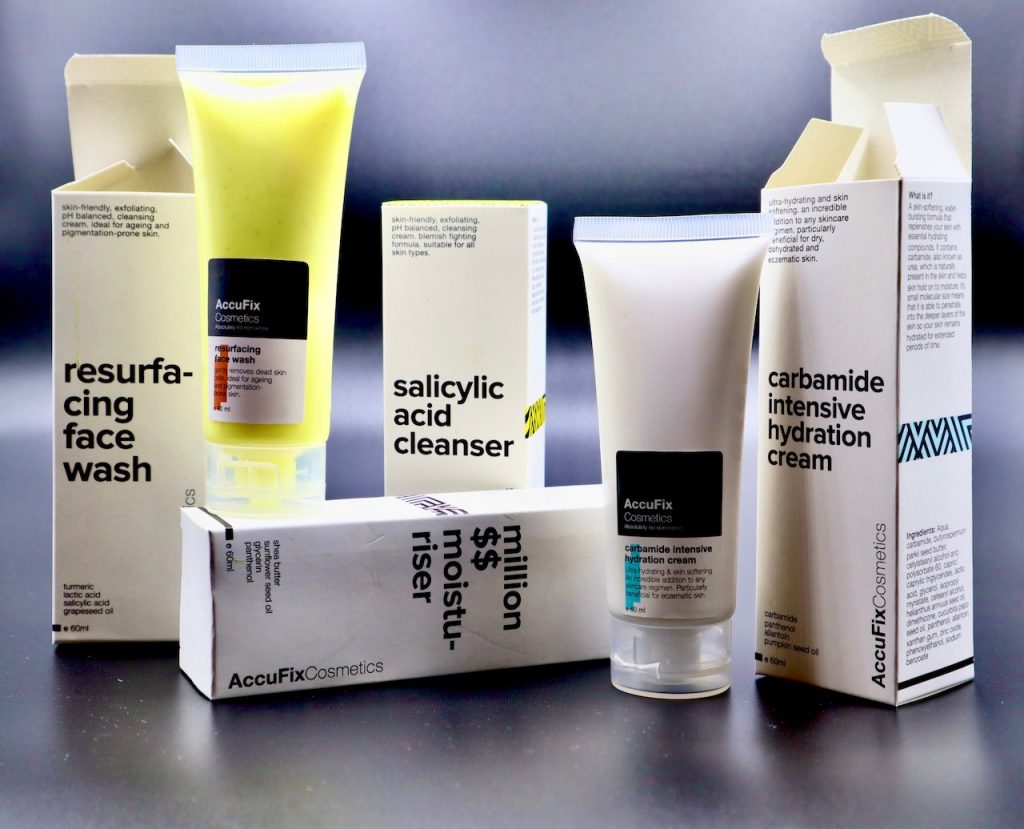 You may have never seen a Pakistani cosmetic brand that completely caters to the needs of acne-prone skin types. However, we now have a hero in the market that offers gentle, effective, and affordable products for the ones who are often neglected by Pakistani companies.
The Salicylic acid line contains salicylic acid, a type of BHA, as the main ingredient. Unlike AHAs, BHAs can penetrate deeper into the skin and unclog the pores, therefore salicylic acid is a wonder ingredient for oily and acne-prone skin types. Just be careful and don't go overboard with it or you can damage your skin's barrier.
AccuFix Cosmetics believes in 'Absolutely no nonsense', which means they do not go after crazy marketing tactics such as fancy ingredients and extremely hard to pronounce product names. The packaging is decent and the ingredients list is short because simple is better.
Instagram: https://www.instagram.com/accufixcosmetics/?hl=en
Alezem Beauty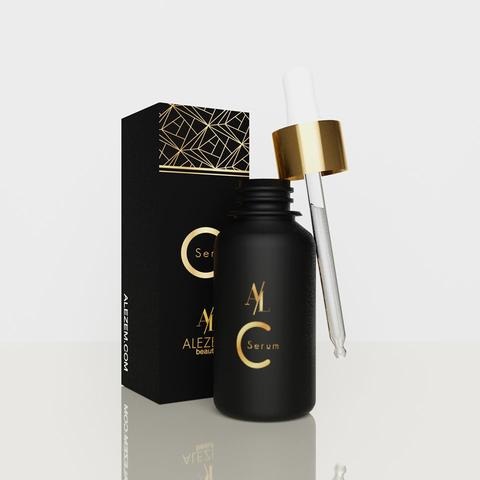 Alezem Beauty is one of the fastest-growing beauty brands in Pakistan. The brand is relevantly new but it got all the attention it needed in recent years to turn it into an ideal choice for people coming from different age groups and skin types.
They have some delightful makeup products such as matte lipsticks, foundation, eyelashes, and primers, even some skin-benefiting serums and masks. Their products are fairly priced and are budget-friendly, so you don't have to worry about spending thousands on a single product.
Instagram: https://www.instagram.com/alezembeautyofficial/?hl=en