Pakistan's sports industry ranks among some of the top ones in the world in terms of both employment and revenue. Sialkot in particular is serving as a premier hub for the importers of sporting goods. Yes, the city is home to a number of reputable firms that manufacture and export high-end sporting goods both inside and outside of the country. This article lists some of the best sportswear manufacturers in Sialkot, so continue reading.
Famous Sports Goods Makers in Sialkot
The sports sector in this city has been around for more than a century and works with numerous well-known companies. Here are the top 10 sports factories in Sialkot from which you can source your sporting supplies.
| | | |
| --- | --- | --- |
| Sports factories in Sialkot | Address | Contact Number |
| Obee Sports | Shahabpura Sialkot, Punjab | 0316 7114205 |
| Mth Sports | Basement Qasim Hospital, Shahabpura | 0333 5451245 |
| Falke Sports | Street Ch. Noor Elahi, P.O. Murad Pur | 0331 4275013 |
| Sports Uniform Experts, Company | Bonkan road pacca garah, Sialkot | 0322 7435080 |
| Rex Sports | Small Industrial Estate، Sialkot | 0300 1688988 |
| Arian Sports Ltd | Near Awan Chowk, Pasroor Road | 0345 668 6068 |
| JISA-Sports: | Fatehgarh, Sialkot, Punjab | 0321 6114773 |
| Swisspo Sports Mfg Co. | Swisspo Road Christian Town | 052 4264920 |
| Look Well Sports Factory | Deputy Bagh, Bank Road, Street 2 | 0300 9619249 |
| Capital Sports Corporation Pvt Ltd. | Kashmir Road, Sialkot | 052 4272516 |
Note: We do not encourage any kind of competition in these establishments. The only objective of this blog is to provide information to the individuals hunting for sports factories in Sialkot, Pakistan.
Obee Sports
Obee Sports is situated in the center of Sialkot. With an experience of more than eight years, Obee excels in manufacturing quality sportswear and leatherwear products. Tracksuits, hoodies, jerseys, shorts, and pants are among their sportswear items whereas gloves, suits, bags, and belts are among their leather products. They also provide their clients with a clear advantage in terms of cost and overall profitability. A thorough final examination before shipment is a part of the company's stringent quality control policy as well.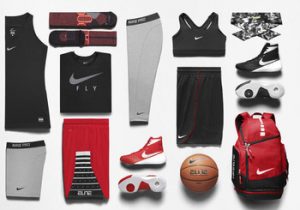 Address: Shahabpura Sialkot, Punjab
Phone: 0316 7114205
MTH Sports
The second company on our list is Mth Sports. Founded in 1999, MTH has many years of experience in product design and manufacturing. The workplace of MTH is outfitted with the most advanced equipment and cutting-edge technology. Plus, customer happiness is Mth's first focus, so you can be sure to get everything at reasonable wholesale costs. As for the inventory, you can buy cricket, soccer, and football jerseys, as well as youth basketball jerseys, Tracksuits, fitness gear, shorts hoodies, and gym accessories from them.

Address: Basement Qasim Hospital, Shahabpura
Phone: 0333 5451245
Falke Sports
Falke Sports is another well-known name among the leading sports factories in Sialkot. Whether you're starting a new workout program, getting ready for a round of golf, or looking for a new pair of running shoes, Falke Sports has everything you need for every event. The workers of this factory operate in a large, open workplace with all of the latest machinery set up to make the best items. To ensure the quality of the items, automated processes that confirm all global norms are also used. Falke also provides its customers the customizing option for all of its sports items.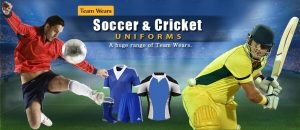 Address: Street Ch. Noor Elahi, P.O. Murad Pur, Sialkot
Phone: 0331 4275013
Sports Uniform Experts, Company
Sports Uniforms Experts can also be trusted because of their modern perspective and rigorous approach. Through determination, they have created a perfect blend of high-quality materials, great craftsmanship, and unbelievably inexpensive costs. They always deliver service at the finest price and time for you. They also create customized products. That is, you can have any design, color, logo, or text printed on your sporting goods. Sports Uniform is also known for delivering bulk orders on time.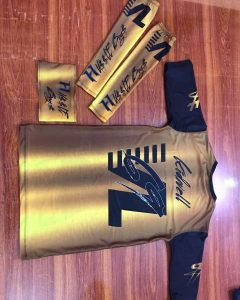 Address: Bonkan road pacca garah, Sialkot
Phone: 0322 7435080
REX
They are also one of the biggest and most established manufacturers of sports and fitness products in the city. The sporting goods provided by RDX Sports are designed using cutting-edge technology and by a highly-skilled team. Apart from that, the business also provides products that are tailored to the specific needs and desires of customers. Customers only need to describe how they imagine the specific product in their minds, and they will handle everything else – from mockup design through production.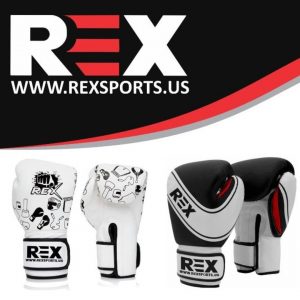 Address: 40-B، Small Industrial Estate، Sialkot
Phone: 0300 1688988
Arian Sports Ltd
Arian Sports, founded in 1982, produces and exports motorcycle gloves. Currently employing over 250 people, the factory produces over 300,000 pairs of gloves annually. Some of the categories you will find at Arian Sports Ltd are racing, street, touring, and urban. All in all, whether your current pair has worn out or you want to upgrade, this is a great spot to shop for new gloves in a variety of categories. They are one of Sialkot's best gloves manufacturers.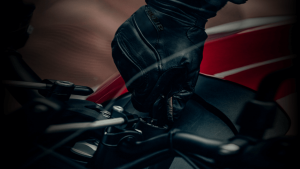 Address: Near Awan Chowk, Pasroor Road, Sialkot
Phone: 0345 668 6068
JISA-Sports
No matter what sport your team plays, Jisa-Sports can provide bespoke costumes – complete with personalized names, numbers, and sizes – for your team. Even if you only have a rough sketch, their skilled designers can create a professional design using world-class sublimation techniques, and that too at no extra cost. Soccer jerseys, basketball shorts, basketball jerseys, baseball uniforms, tracksuit bottoms, and Polo Shirts are among Jisa's other internationally applauded items.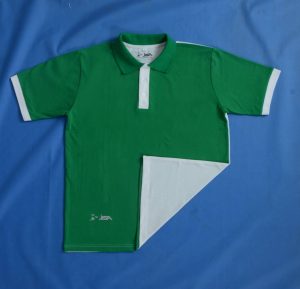 Address: Fatehgarh, Sialkot, Punjab
Phone: 0321 6114773
Swisspo Sports Mfg Co.
Swisspo. Mfg Co. is a third-generation, family-owned business that was founded in 1978. Swisspo also mainly specializes in the fabrication of motorcycle gloves. They are committed to providing you with the best gloves possible so that you may make the most of your rides while still having fun and remaining safe. Other glove types you may find at the factory are law and enforcement gloves, gardening gloves, safety gloves, fitness gloves, and fashion gloves.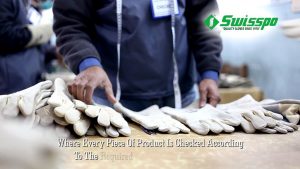 Phone: (052) 4264920
Address: Swisspo Road Christian Town, Sialkot
Look Well Sports Factory
Founded in 1974, this iconic brand is mainly recognized for producing cricket bats. The manufacturers make use of all of their 25 years of knowledge when creating their bats. Precisely speaking, they are prepared using cutting-edge materials and feature unique and one-of-a-kind designs. Not only that, but the bats' edges are huge too, measuring up to 38mm. Look well sports manufactured bats have a very light pick-up and concentrated power as well.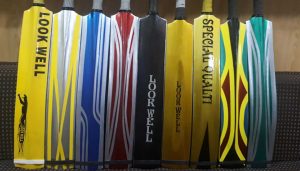 Phone: 0300 9619249
Address: Deputy Bagh, Bank Road, Street 2, Sialkot
Capital Sports Corporation Pvt Ltd.
Capital, another well-known sportswear producer, has always emphasized the need of providing clients with a one-stop full-service solution. Constantly updating equipment to provide a better product to customers. The productions are appropriate for men, women, and children. That is a massive and diverse assortment of products. Ever since, capital also has had a close partnership with one of the world's most recognized companies, Adidas. The core products of the company include balls, sportswear, caps, shoes, backpacks, and martial arts uniforms.

Address: Kashmir Road, Sialkot
Phone: 052 4272516
Play Like A Champion!
Above mentioned sports companies are indeed the best in the city. You can absolutely consider purchasing their items if you want to make your sports better. They put a lot of effort into manufacturing to generate high-quality products that users will like.