Have you ever been a fan of those pretty full-length maxi dresses? Girls in Pakistan grow up watching those charming and fascinating fairytales and think of making them real. Pakistani girls are so fond of maxi dresses, the ones with beautiful long flares give them a fairy-type look. The ones to satisfy their fairytale dreams in real life. These attires are back in fashion with a beautiful variation in cuts, colors, fabric, and designs. Due to this variation, they have become a new craze for the ladies.
Most of the girls are always ready to get the latest trends in maxi dresses. They keep on updating their wardrobes with appealing designs traditional as well as trendy maxi designs. Here is a guideline for choosing the best attire. Go through it and you will get the know-how of selecting not only the color, and design but also the cut and fabric as well.
Moreover, you will also come across a catalog of fashionable women's maxi dresses online. This will render you free of worries about getting to malls and shopping there. You can now get the best quality dresses online as well. And the good news is that in addition to the kurta and other formal dresses La Mosaïk brings the best maxi collection in the town as well. So Just scroll down and have an overview of the guidelines and newly launched attires.
Maxi Dresses Variety
As they say, variety is the spice of life. The more you value variety, the more diverse your persona looks. These days, a huge diversity of frocks and maxi dresses is flowing in the markets. Every other shopkeeper is showing new cuts and designs. But you need to remember that not every design suits every person. Just like colors, the maxi dresses need to be in the perfect design so that you can carry them the way you want.
So the first thing is to choose a design that suits you according to the occasion. For instance, for a birthday or a friend's party, you can go with a plain pleated maxi, for formal functions you can get embroidered ones. Silk maxi dresses look gorgeous at evening functions. You can now explore the La Mosaïk collection of women's maxi designs online. It consists of colorful and appealing maxi dresses with pretty prints. It also contains a category of silk maxi designs and long-back maxi styles. You can choose your prints according to your event.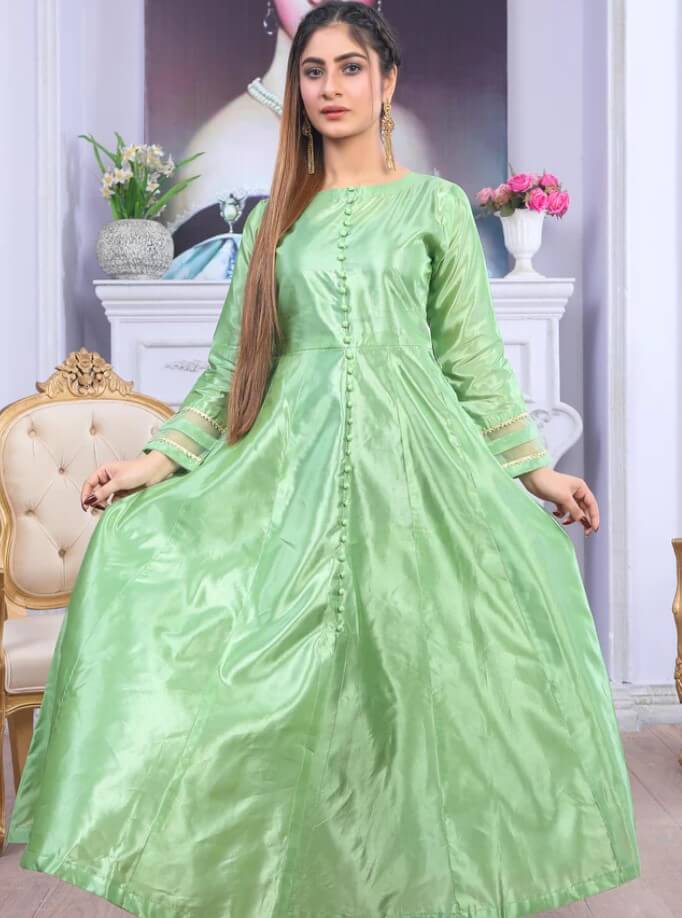 Color Catalog
The best maxi is the one which has a guarantee of its color. Because if the color goes away in one or two washes, all the money gets wasted. Along with selecting the best design, you must check the color quality of the dress as well. La Mosaïk displays a number of pretty colors that you can get for summers and winters. The color quality is up to the mark because the color is not going to fade away till the last wash.
Moreover, you have a huge variety of sober colors that give a soft and delicate look. And there is also a collection of bright and funky colors. So you can easily figure out which color and maxi design you need for yourself. As they say bright is for summers and springs and light is for winters. So you can go along with this trend. Or you can carry bright colors during the day and decent graceful colors at night. So what are you waiting for?
Which Fabric is the Best for Maxi Dresses?
Another very significant confusion among girls is choosing the type of fabric. Before getting in to shop for a maxi dress you must be well aware of the fact that it is the fabric that decides the final look of any dress. So you might be a bit scared to try on any fabric that comes in. Because the fabric may turn your dream into a beautiful reality or a scary nightmare. In short, focus on the fabric as well before buying your dresses, especially the maxis.
You don't have to worry about this if you are planning to shop online because La Mosaïk is here to solve this problem as well. It takes care of your fabric and makes sure to deliver the best quality fabric to you. This fabric is designed to maintain the highest quality of /maxi dresses. You can explore the sumptuous collection of women's Maxi Dresses online at La Mosaïk and get your favorite one.
Are You in Search of a Maxi Design with Perfect Flares?
Whenever one thinks of the word maxi, a beautiful flare comes into one's intuition immediately. Because yeah, we the girls, love those fairy flares and lengthy falls. If the cuts are not properly organized the finishing line never gives that dramatic fall. And the result is a poor look that destroys the overall charm of your persona.
Girls are seen rushing to malls and other shopping arenas to get the type of flare they want. But most of the time they fail to find the type of cut they think of. Now you don't have to take the headache of finding the top trending cuts and designs because La Mosaïk has already done that for your convenience. All you gotta do is select your favorite cut and order. Because we take care of the cuts and stitching styles that you need. So girls, here you go with your dream maxi flare!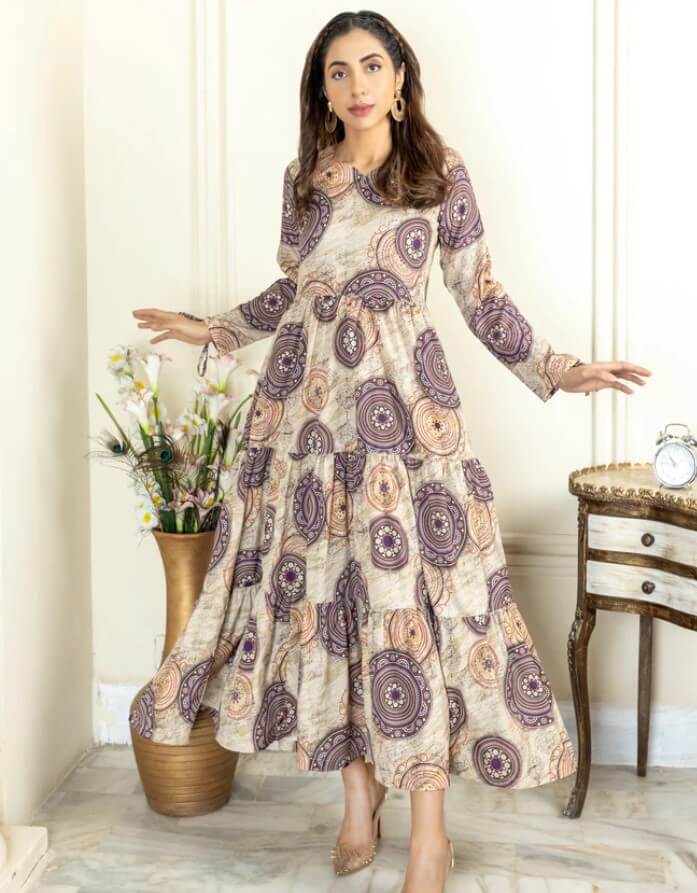 What are you waiting for?
What on earth is stopping you? Get yourself these dazzling maxi dresses and enjoy your days like never before. Explore the collection and you will go crazy. Because the amazing maxi designs are so pretty and so affordable that you would love to have them.
So instead of wasting your time, energy, and money on outdoor shopping why not prefer quality? Get your Women's Maxi Dresses online at La Mosaïk and flaunt them!
Place your orders now and get your maxi at your doorstep.