Usman Wazeer, a 22-year-old talented Pakistani boxer, has once again made his country proud by winning the World Youth Title Fight held in Thailand. The Pakistani superstar added this victory to his record by defeating Thai opponent Somput Seesa in the sixth round of the competition.
Wazeer, also known as "The Asian Boy," is considered as one of the unbeatable Pakistani boxers of the present era. He is from Astore in the Gilgit-Baltistan region of northern Pakistan.
With Wazeer's latest victory, it has happened for the first time in the history of Pakistan that any under-23 has won the world title in professional boxing.
Usman Wazir competed against Thai opponent Somphot Seesa, 23, for the 147-pound weight class title. Furthermore, the fight was played under the wings of the World Boxing Organization.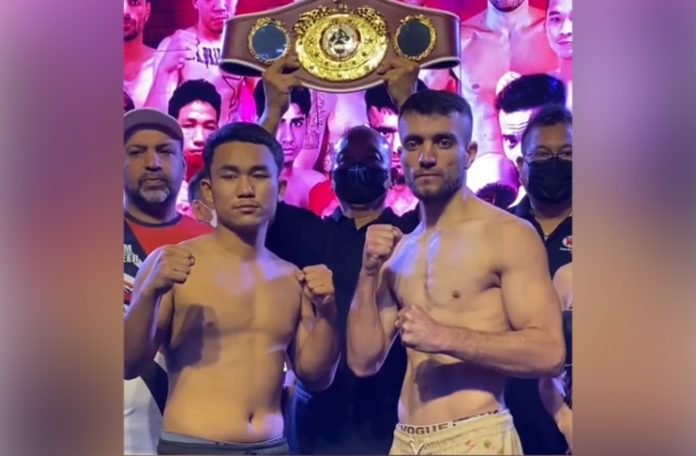 Wazeer turned to Twitter to celebrate his victory. He wrote:
Alhumdulillah, we finally made history and I am now the First Ever WBO World Youth Champion out of Pakistan.
Wazeer further praised his instructors and dedicated the title to his parents for their support.
He did, however, also claim that he didn't receive the required support from the government. He stated:
"I appeal to Prime minister Shebaz Sharif and Gilgit-Baltistan Chief Minister Khalid Khurshid, if they support Pakistan's boxing talent, the country could get more Usman Wazeers,"
Previously, the Gilgit Baltistan star won the Vacant Asian Boxing Federation Welterweight Title in 2020. This was his fourth fight, which took place at Islamabad's Amir Khan Boxing Academy.