Allah Wala Biryani is one of the best and most popular biryani spots in Karachi. Known for its spicy yet well-balanced taste, the place brings the true essence of biryani to your plate.
Fragrant and well-cooked rice, served with spices, tender meat, and creamy raita, you can only imagine what it would taste like. Heaven!!!!
Allah wala biryani is loved by Karachiites and by food vloggers across Pakistan. The place has been praised by Irfan Junejo, Hamza Bhatti, and more who can't get enough of it.
Allah Wala Biryani – Complete Guide
In this article, we will explore the following details:
Allah Wala Biryani – Branches
Allah Wala Biryani is located in two places, as mentioned on their official website.
| | | |
| --- | --- | --- |
| Branch | Location | Number |
| Tariq Road Branch | Block 2, Noor Masjid Rd, P.E.C.H.S Commercial area | 0311 1111292 |
| Khudadad Colony | Block 1, Khudadad Colony Society Office Single | 0311 1111292 |
Allah Wala Biryani – Menu
Below is the complete menu with prices of Allah Wala Biryani in Karachi: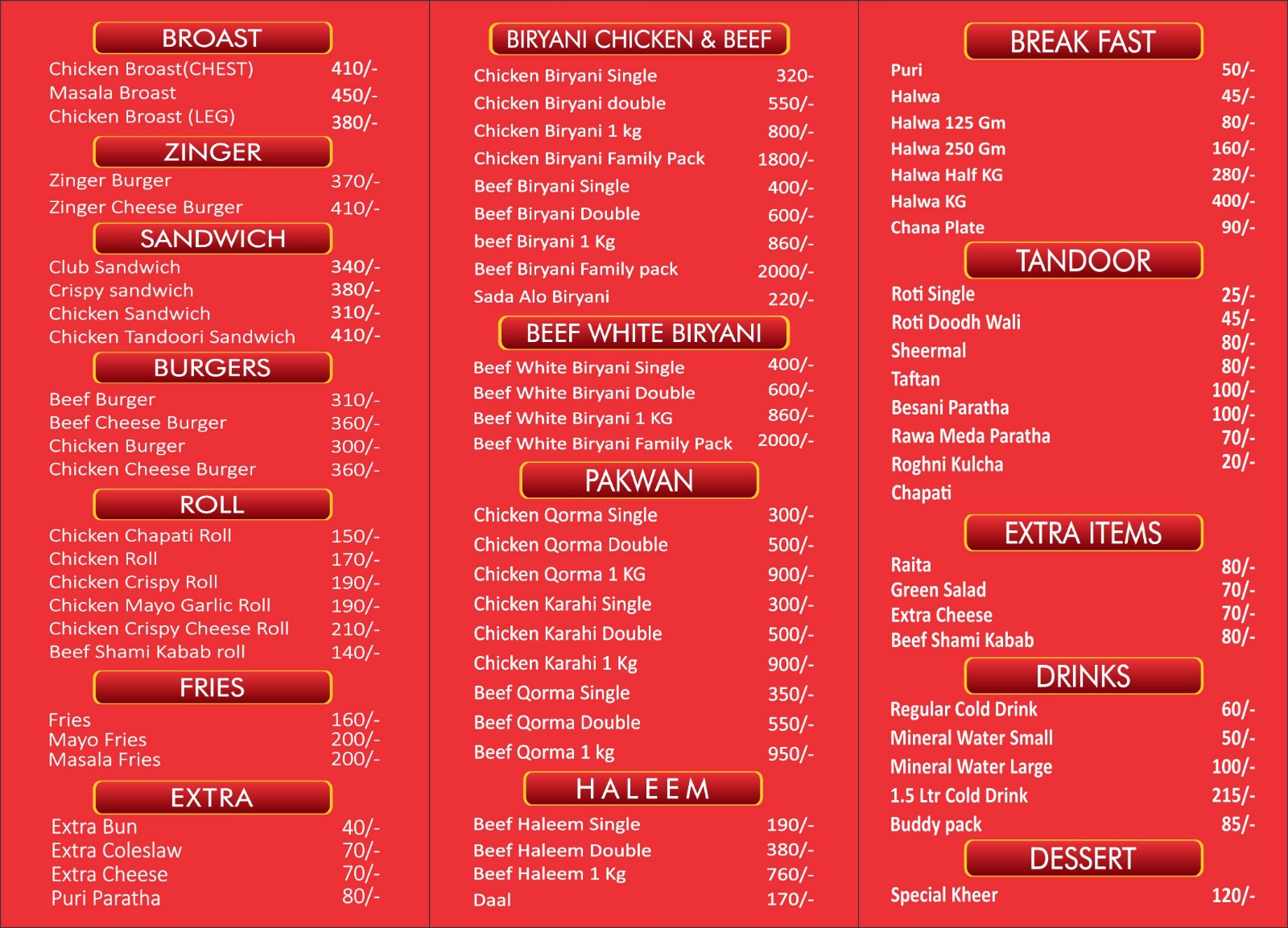 Ambiance & Service
While the taste is awesome and hard to find anywhere else, the seating arrangement can be improved.
The place isn't ideal for families as it's crowded and not at all peaceful. Yet, if you can compromise on that, you will get the best biryani ever, we promise!
They also offer home delivery, so you can taste their biryani at home without going all the way.
Try Allah Wala Biryani Yourself!
So that's it for our review of Allah Wala Biryani in Karachi. Catch more food reviews, discounts, and food news on BlogPakistan.