Be it a classic wedding look to the perfect make-up for a casual get-together, beauty influencers have been mentors for many. The admirers love seeing their posts to be updated with cool, trendy makeup ideas and improving their makeup skills.
Collaboration with these influencers is advantageous for many beauty brands as well. Yes, influencers provide businesses with an excellent opportunity to increase their visibility, raise brand recognition, and generate leads.
In this article, we go into great detail about some of the best Pakistani beauty bloggers who can be a good fit for your next makeup guide or collab. Let's get started without further ado!
Best Pakistani Beauty Influencers on Instagram
With the increasing number of influencers on Instagram, beauty hacks are now just a tap away. Here are the top 14 beauty bloggers in Pakistan right now.
Jannat Mirza
4M Followers
Jannat Mirza, aka JM, is a well-known beauty influencer from Faislabad, Pakistan. She is famous for creating and flaunting her glam looks on various social media platforms, including Instagram, Youtube, Snapchat, and Facebook. Jannat began her career as a lip-syncing performer on TikTok, a video-sharing app. However, she now also ranks among the top Instagrammers in the country. On the Instagram handle, Jannat shows how makeup is applied for various occasions such as photoshoots, weddings, etc. Jannat has more than three million followers on Instagram at present.
Avg Likes Per Post: 144.7k
Avg Engagement Rate: 3.58%
Laraib Rahim
884.6K Followers
Laraib Rahim is one of the best makeup and skincare bloggers to follow. Rahim's Instagram account screams class with over 800k followers. Her posts, which show off her unique, fun cosmetic choices and well-styled outfits, are too fantastic to pass up. So follow her and join the 842k followers of this beauty influencer. She is a trendsetter in the world of Instagram glamour. Even better, she has a youtube channel where she often posts tutorials on fashion.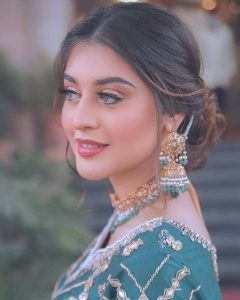 Avg Likes Per Post: 41.6k
Avg Engagement Rate: 4.78%
Anam Falak
758.8K Followers
Anam Falak is a dedicated Karachi-based makeup artist (MUA). She's clearly an expert in her field, and her Instagram page is constantly updated with fresh client work. She is an international makeup artist that travels the world for her job.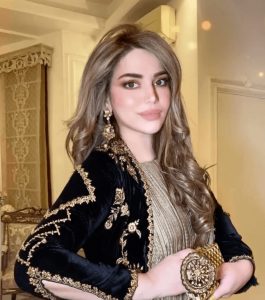 Average Likes Per Post: 30.6k
Avg Engagement Rate: 4.04%
Humna Zahid (aka Samosiiii)
574k Followers
How can we discuss anything about beauty without bringing up this talented, attractive, emerging influencer? Born in Karachi, this newbie in the industry is taking all the spotlight with her stunning makeup tutorials and creative looks. Whether you are searching for a super-glam look for a wedding or a natural day look, Humna Zahid is your guru. People really adore her videos and the thought she puts into them. Samosiiii also has a blog where she posts articles about everything relating to fashion and beauty. As of right now, Humna has over 500k followers on gram.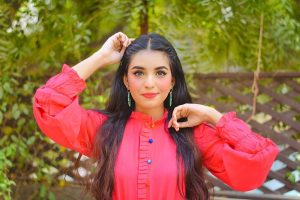 Average Likes Per Post: 26k
Avg Engagement Rate: 4.66%
Hunaina Yaseen
493K Followers
Admired for her stunning transformation videos, Hunaina Rasool is no less than an inspiration for the young generation. Hunaina presently has 656k Instagram followers, and it's true that each and every post she shares is special and is adored by hundreds of people. She also has a Youtube account with the same name where she further amuses everyone with hilarious TikTok videos and unique, offbeat vlogs. What's more, Hunaina has introduced her own line of artificial nails, mink lashes, hair extensions, and 24k gold serum, under the name Sonrie Hunaina.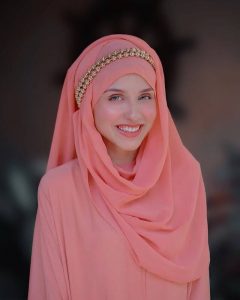 Avg Likes Per Post: 10K
Avg Engagement Rate: 2.04%
Farah Haris
475K Followers
With more than 400k followers on Instagram, Farah Haris is a diva with an exquisite eye for gorgeous aesthetics. People are addicted to her beauty guru ways, whether it be breathtaking eye makeup tutorials or her product drags. This cute star also shares her OOTD shots, travel pictures, and other entertaining aspects of her personal life with her audience. We guarantee you'll be smiling every time you see her posts. She has an estimated net worth of 53 lacs for a reason.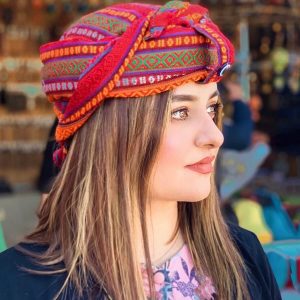 Average Likes Per Post: 15K
Avg Engagement Rate: 3.2%
Hira Tareen
468K Followers
Hira Tareen, a popular VJ, actor, and entrepreneur, owns one of Pakistan's most influential makeup accounts. Hira's attention has switched to YouTube and blogging, where she educates her followers on new trends and publishes tutorials. She is one of several celebrities who have their own YouTube channel.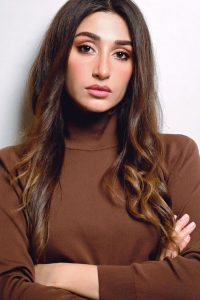 Average Likes Per Post: 6K
Avg Engagement Rate: 1.28%
Tanzeel Taj
93K Followers
Tanzeel Taj is an entrepreneur who has perfected their skill and turned it into a profitable business. Tanzeel now manages one of the country's most popular makeup accounts. Tanzeel also collaborates with other MUAs who follow the Huda Kattan approach, which helps her organic beauty line gain traction.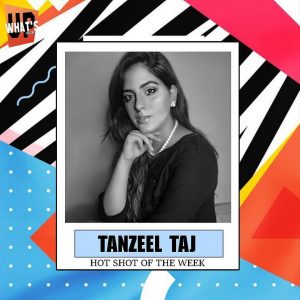 Average Likes Per Post: 200
Avg Engagement Rate: 0.33%
Fatima Irfan Shaikh
415K Followers
Want to glam up your look? Fatima is one of the best beauty and lifestyle fashionistas in Pakistan. She loves giving her audience tips on skincare and facial techniques. Other than that, her feed is always full of stunning makeup tutorials, especially eye makeup. Having said that, she can pull off any eye makeup you say. Be it natural makeup, soft glam, and a bright look, she has got you covered. Fatima Irfan Shaikh has over three hundred thousand followers on Instagram right now.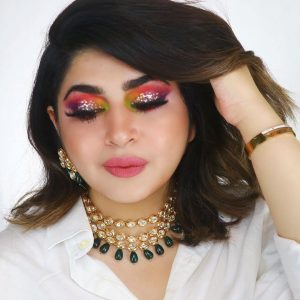 Average Likes Per Post: 20K
Avg Engagement Rate: 4.83%
Dua Siddique
221K Followers
This young, gorgeous beauty queen slays every time! She is a self-taught makeup influencer from Lahore, Pakistan, who routinely shares makeup reviews, swatches, and tutorials. If you look at her Instagram account once, we assure you that you'll get so enamored with her content that you won't want to log off. Apart from makeup, Dua also covers fashion-related stuff. If you'd like to know more about her work and want to see some exclusive shots of this influencer, go follow her now!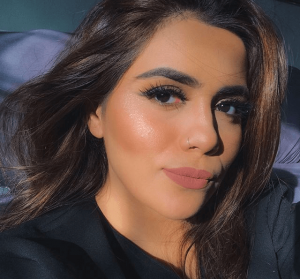 Average Likes Per Post: 11K
Avg Engagement Rate: 5.04%
Maroosha Akif
97.8K Followers
Are you hunting for step-by-step makeup tutorials? The beauty vlogger you must follow is Marsha Akif. She is among the best Pakistani makeup artists today. She always knows what's up, and her Instagram account showcases that with numerous tutorials for professionals and newbies who don't know the difference between a blush brush and a contour brush. Maroosha is also excellent at reviewing new skincare and cosmetics products. This also means if you need a spokesperson/ambassador for your makeup brand, Look no further than Maroosha Akif.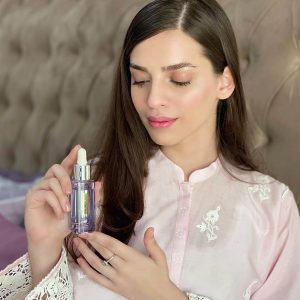 Average Likes Per Post: 11K
Avg Engagement Rate: 11.83%
Nabeha Latif
22.3K Followers
Nabeha Latif is an Islamabad-based lifestyle blogger and marketer. Her life revolves around blogging about cosmetics, fashion, and lifestyle for her community. Nabeha's account has a high engagement rate, indicating that she has a positive relationship with her fans.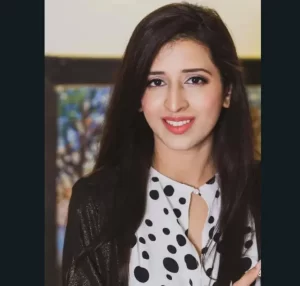 Average Likes Per Post: 274
Avg Engagement Rate: 1.67%
Nabia Hussain
7K Followers
Nabia Hussain is a Pakistani model and beauty blogger. Her style is daring, and she isn't afraid to experiment with new cosmetic looks. Follow her account to stay up to date on her modeling appearances, beauty tutorials, and fantastic fashion sense.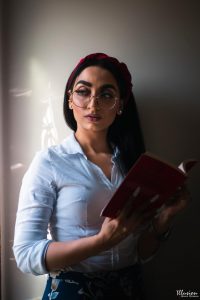 Average Likes Per Post: 388
Avg Engagement Rate: 5.77%
Amna Suleman
581K Followers
Amna Suleman is another well-known beauty/fashion influencer in Pakistan. Her endearing demeanor has won her a huge following; she loves sharing her personal fashion picks and engaging beauty-related content videos on her Instagram handle "beautifybyamna_". The content she posts is quite inventive and therapeutic. So, go follow her if you are looking for beauty advice or style guides. She is one of Pakistan's top social media influencers as of 2022. Amna currently enjoys a hefty following of over 0.5 million followers.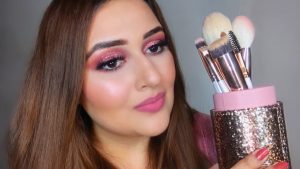 Average Likes Per Post: 46
Avg Engagement Rate: 1.52%
Final Words:
We hope you liked our curated list of the best beauty influencers in Pakistan on Instagram. These female beauty icons are really working hard to motivate and inspire others and improve the standards of the beauty sector.
Read more about the Top Instagram Influencers In Pakistan