Savour Foods is nothing short of a legend, consistently providing people of twin cities with the finest Asian and Pakistani delicacies. Experience the most scrumptious rice, roasts, broasts, and sweets at this eatery. The murgh pulao there is especially well-liked by customers. If you are looking for a great place to chill out with your loved ones, visit Savour Foods Islamabad. To learn more about this fantastic restaurant, continue reading.
Savour Foods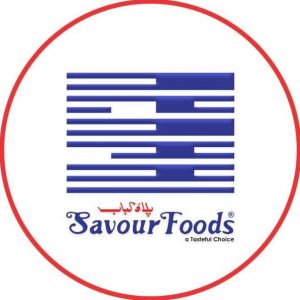 Savour Foods Branches in Islamabad
Below is a list of all Savour Foods branches in Islamabad, along with their contact information and addresses.
| | | | |
| --- | --- | --- | --- |
| # | Branch | Contact | Address |
| 1 | Savour foods Bluearea | 051 2348097 | 2 Jinnah Ave, Block H, G 7/2, Blue Area |
| 2 | Savour Foods Melody | 051 2873300 | Melody Market, G-6 Markaz |
Dine at one of these outlets to treat your taste buds to a delightful experience. Savour foods is one of the most popular restaurant chains in Pakistan.
*If you want to make a reservation beforehand, call the aforementioned numbers, use their official website, or contact them on their Facebook pages.
Opening Hours
All the savour foods branches in islamabad usually open at 10: 30 am and close at 1:30 am. And they remain open 7 days a week.
Savour Foods Menu
The restaurant offers a large selection of reasonably priced, delicious, and healthy Pakistani cuisine. Its driving motivator is the effective quality control method. There is always attention to the fineness, freshness, and cleanliness of the products. In addition to this, beef, chicken, rice, veggies, and spices are the basic ingredients of their products. They never waver from their commitment to providing high-quality meals.
Pulao Kabab is Savour Foods' flagship product. As a result, the majority of their customers are individuals who want to eat a large portion of pulao conveniently and at affordable pricing.
Other available food items at this restaurant are:
Savour Hot Shots
French fries
Chicken Roast
Savour Krispo Burgers
Zarda
Ice cream
Kheer
View and download the complete menu of Savour foods Islamabad below:
Savour Foods Moto & Mission Statement:
Savour foods promises to provide quality and clean Pakistani food, specifically, and fast food generally, at inexpensive pricing. Unwind and indulge in the trendy soothing vibes, and delight your taste buds at pocket-friendly rates by dining at your nearest savour foods branch.
Service Options:
Dine-in
Takeaway
No-contact delivery
Savour Foods Story
The first formal eating place for Savour Foods was established in 1988 on Gordon College Road in Rawalpindi by firm founder Mohammad Naeem Butt. This was Butt's first branch with a proper selling name. In 2001, the eatery opened its second location in Melody Food Park to accommodate Islamabad's residents.
Soon after, a new Savour Foods location in Islamabad's Blue Area was established. In 2005, the Rawalpindi Cricket Stadium Food Street opened its fourth successful location. A fast food sister brand called "Savour Krispo" was also established at this location to meet the needs of fast food lovers. And it isn't all. One after another, new branches are opening.
Must-try dishes
Savour Foods is notably loved for its famous Pulao Kabab. It is incredibly tasty and is served with yogurt Raita. Other than this, their ice cream flavors will also wow you, we believe!
Savour Foods Ambiance
The opulent interior design of Savour Foods Islamabad instantly elevates your mood. Every member of their team is dedicated to giving diners a setting that significantly enhances the eating experience. It is a charming, inviting location suitable for all kinds of gatherings.
With so many gorgeous outlets, the best of the best taste, and a large variety of delectable treats to count, it's not difficult to see the reason why Savour foods is one of the pakistan outright "must-visit" eateries.
Ready To Try The Best Pulao Kabab in Islamabad?